SAN FRANCISCO GALLERY OPENINGS
CANVAS GALLERY - HALEY MARTIN GALLERY
01.27.05
The Canvas Gallery: Tom Fowler; I'm Sorry for Everything I Ever Did.
Comment: I like Tom Fowler. He's figured this art game out. He's mid-career, keeps bangin' away, shows wherever and whenever possible, has a sense of humor, is featured in the January 2005 issue of New American Paintings (Open Studio Press), and-- bottom line-- knows what he has to do to make a living making art. And as you artsters know, making a living making art is one nimble polecat to corner.
Tonight, Fowler offers up a visual varia including his signature repetitive word paintings (now bigger and better), a competent homage to Raymond Saunders (which will likely become a Raymond Saunders within 50 or 60 years), small quickie landscapes for the budget-minded, a wooden head-shaped form with nails protruding from one half and matches from the other, and a large rendition of a brain, parked on the floor, that Fowler tells me has been in storage for two years (like mine). Prices are reasonable with just about everything selling for $100-$1000.
Repetitive word art.


Art.


Tom Fowler explains his brain.


Winner, Raymond Saunders look-alike contest.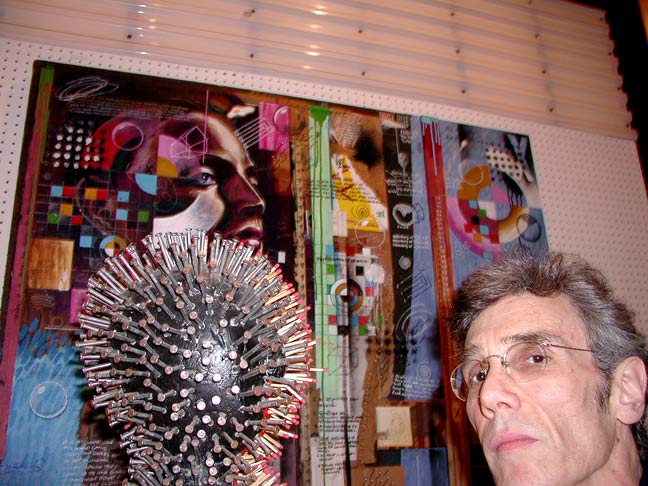 Nail matchstick head, $350; painting/collage, $1000.


Repetitive word art.


Art.


***
Haley Martin Gallery: Kirsten Stromberg; Negotiating Desire.
Figure paintings can fool you. The face may engage to such an extent that you sign off on the rest of the body without really giving it a fair once-over. It's like when you meet someone for the first time. All your attention is on the face because that's where the action is, where you instinctively go to assess the situation. You only find out what the person is really like later, if some sort of relationship develops; that first impression fades.
Same with a figure painting-- you go to the face first. But if you buy based on facial first impression, you risk one day finding out that the person isn't who you thought they were. You see, sooner or later your attention shifts from the face to the rest of the art-- the hands, the arms, the legs, the posture, the surroundings, and finally to the total composition. So if you like people in your art, make sure you know them before you move in together.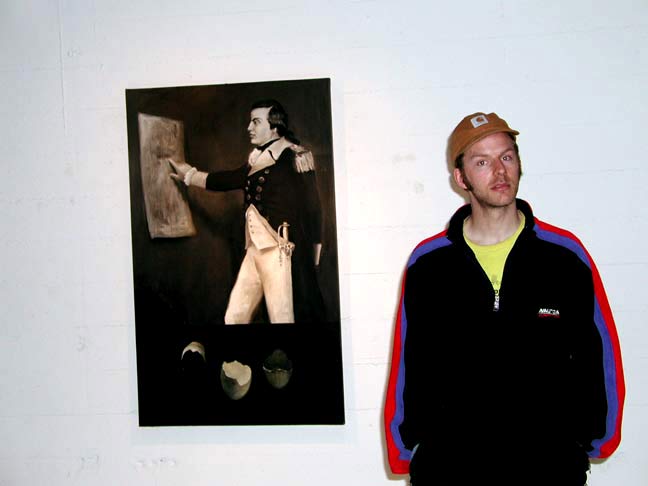 Art.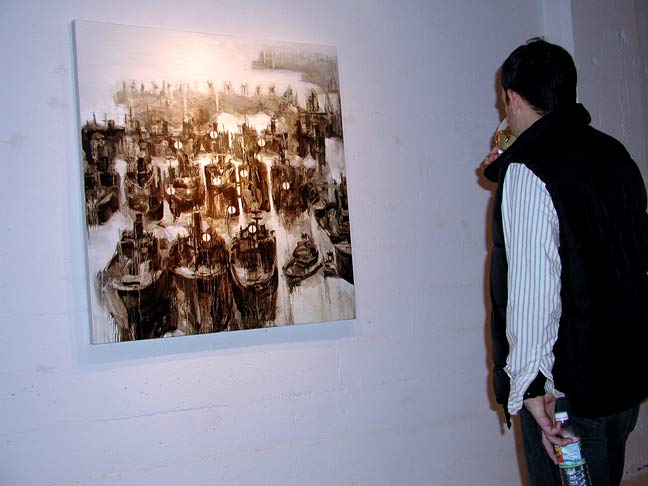 Best of show.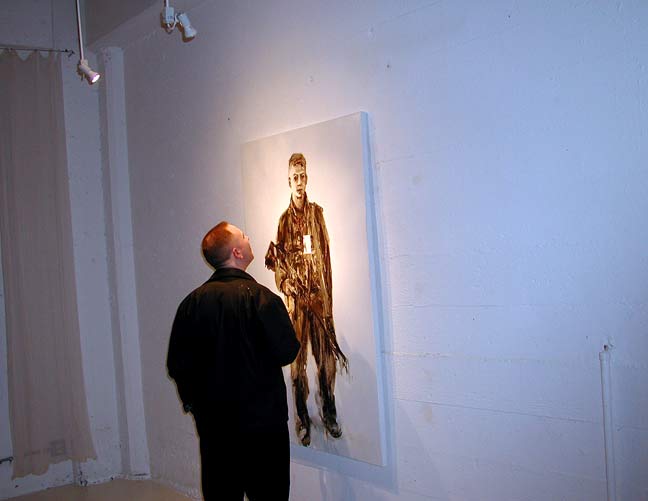 Art.


Bar code love.


Art.


Art.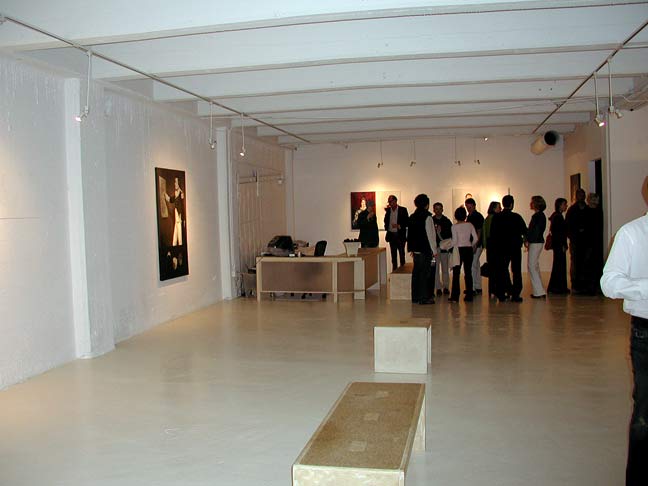 Planar.