SAN FRANCISCO ART GALLERIES OPENINGS
PAINTED BIRD - TRIPLE BASE GALLERY
REPORTED BY SONYA DERMAN
01.12.07
Painted Bird: David V. D'Andrea.
Comment: This small super-hip vintage clothing store was packed to the gills for Portland-based artist (and former San Francisco resident) David V. D'Andrea's solo show. D'Andrea's paintings, drawings, and prints focus on the macabre. Skulls, hopelessness, and general distress abound. However, on his website, D'Andrea writes that he pursues these motifs in order to assert the possibility of change in this life-- contemporary memento moris.
D'Andrea has a firm grasp on technique. His work ranges from the painterly and ambiguous (which I prefer) to highly-detailed pen and ink icons, which one could easily see transferred to an arm or neck.
Art.


Art.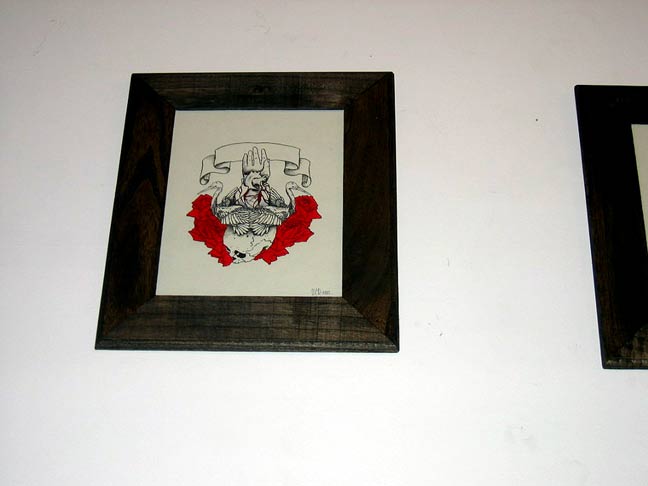 Art.


David D'Andrea - art.


Art.


Art.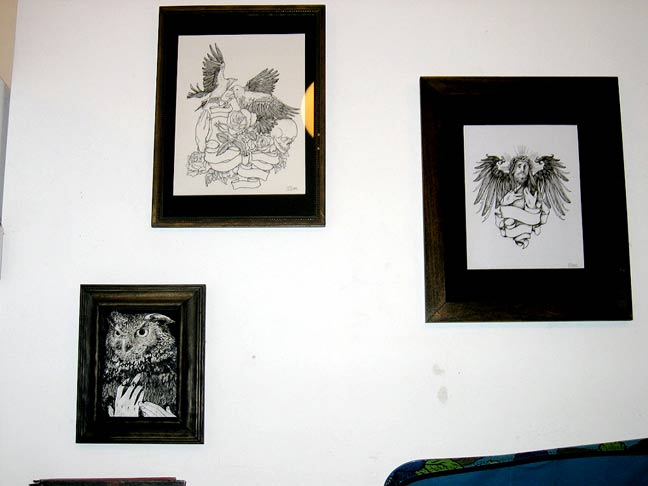 Art.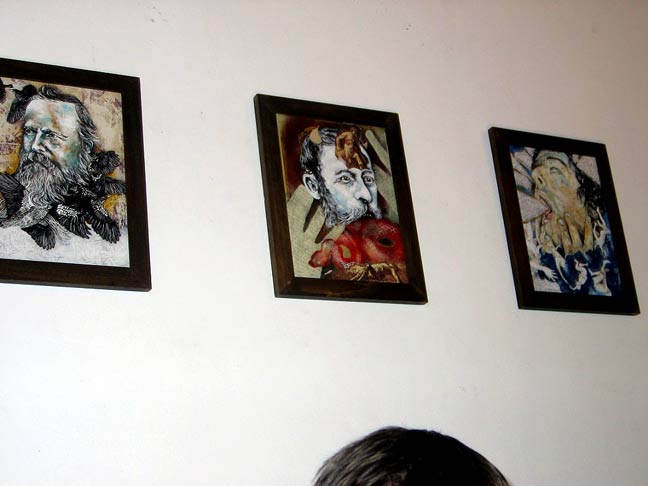 Art.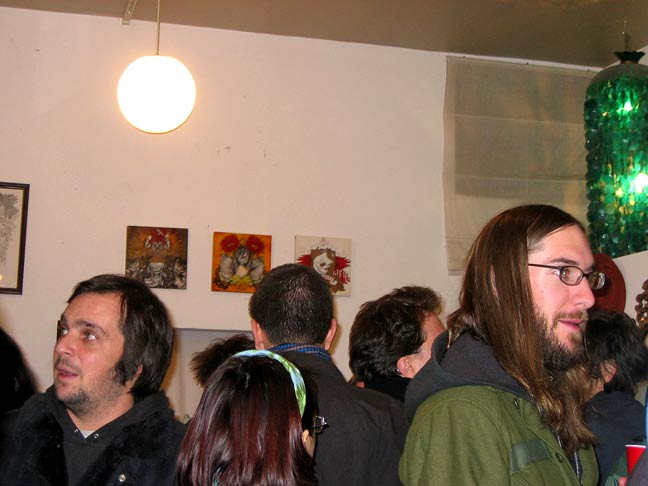 Turnout.


***
Triple Base Gallery: Bring Your Own Art Show - Whoever shows up with whatever they show up with - Curated by Danny Minick.
Comment: This one night show's title is pretty self-explanatory. Artist Danny Minick sent out an open call via Craigslist and other methods for anyone and everyone to bring in their work.
When I arrived at Triple Base gallery, I entered a party. An impromptu band had set up in the front of the place, people were dancing and drinking from brown paper bags, and numerous more people wandered into the space shyly, clutching work, pinning up scraps of paper with their names and contact information. Everyone seemed to be having fun, and the atmosphere was convivial. Kudos to the Triple Base directors for opening up their space, even though they forfeited the gallery to complete chaos. Although the art (as to be expected) was spotty, everyone seemed to be having a great time. I'm not sure how the work was actually curated, but it's refreshing to see an innovative and respected art space with such varied programming and openness to the community.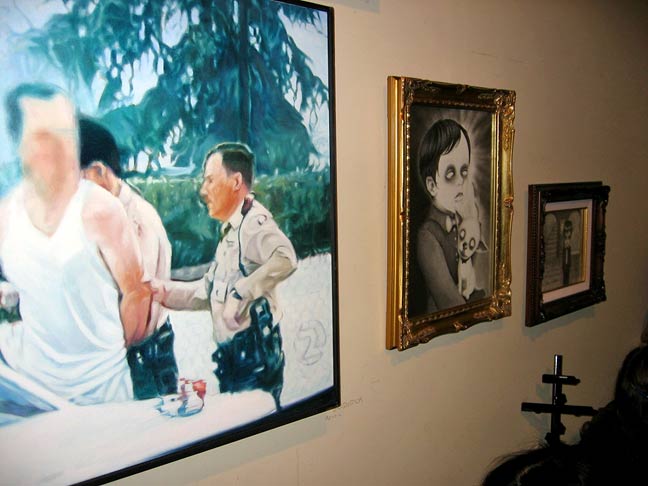 Art.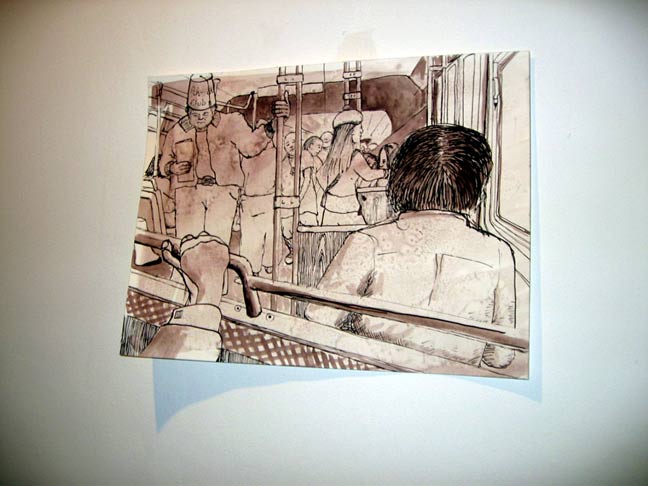 Art.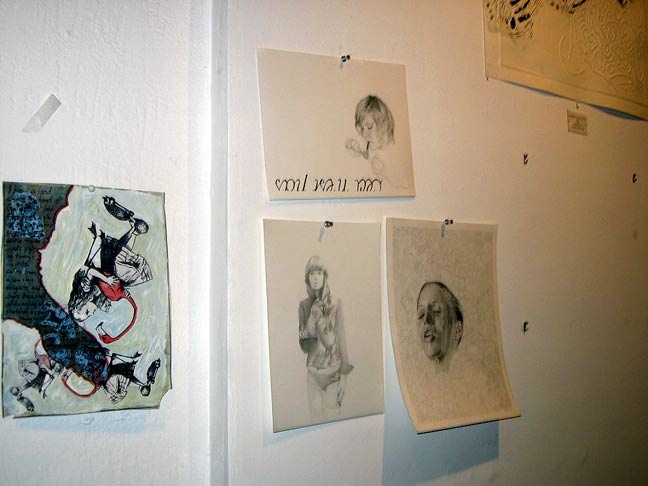 Art.


Art.


Art.


Ambience.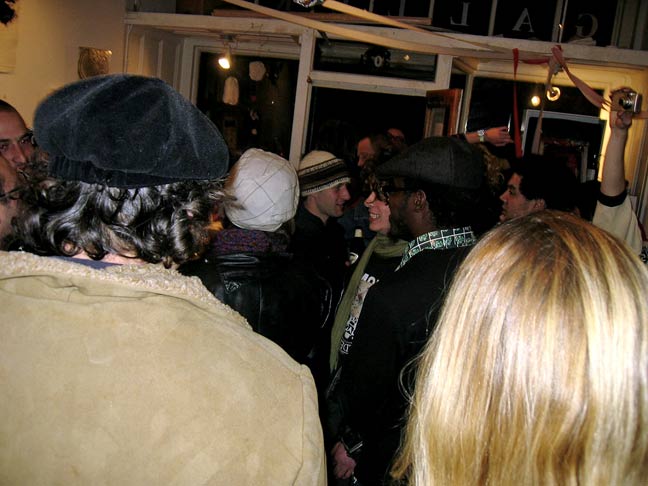 Attendance figures.