***

Get your art fix fast: Instagram @alanbamberger
***
Modernism Gallery: Charles Arnoldi - New Paintings; Elena Dorfman - Sublime, L.A. River
Comment by AB: Good show on both counts. Go see.

Regimented color-rich constructions by Charles Arnoldi at Modernism Gallery.


Charles Arnoldi art.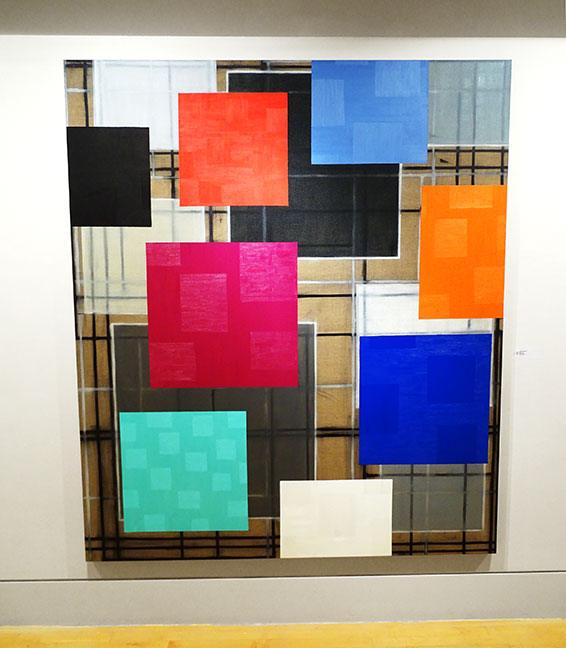 Art in above image closer.


Charles Arnoldi and his art at Modernism Gallery.


Richard Polsky and his wife make an appearance. Polsky has taken up where others left off and is now offering his Andy Warhol Authentication Service to the public.


Large art by Charles Arnoldi.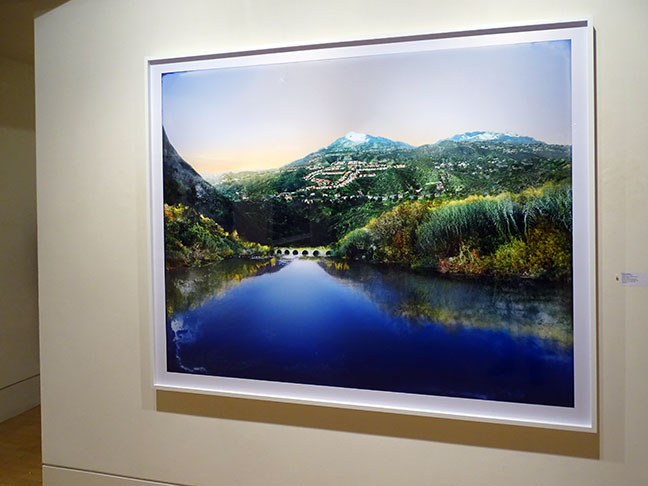 Imaginary iterations of the LA River - transformed photos by Elena Dorfman.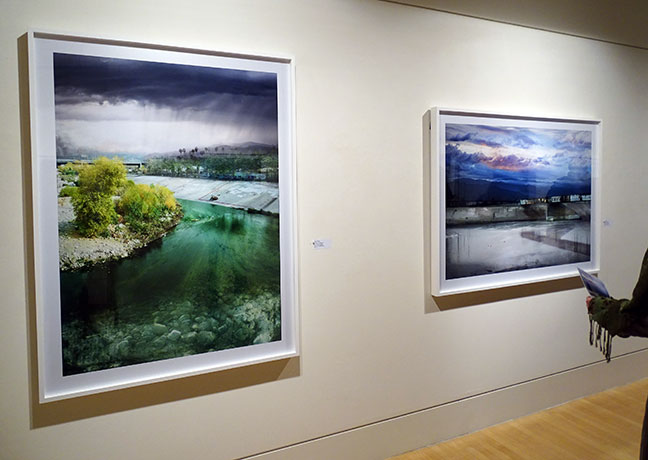 Visionary images by Elena Dorfman.


LA River idyls by Elena Dorfman.


Embellished photographs by Elena Dorfman.


***
Leica Store: 60 Seconds - Mark de Paola
Comment by AB: Mark de Paola photographs nudes in low light, taking 60-second time exposures while holding the camera close to his body, and in a sense capturing the emotion of the moment.

Mark de Paola photographs at Leica Store.


Nude time exposure photograph by Mark de Paola.


Photography by Mark de Paola.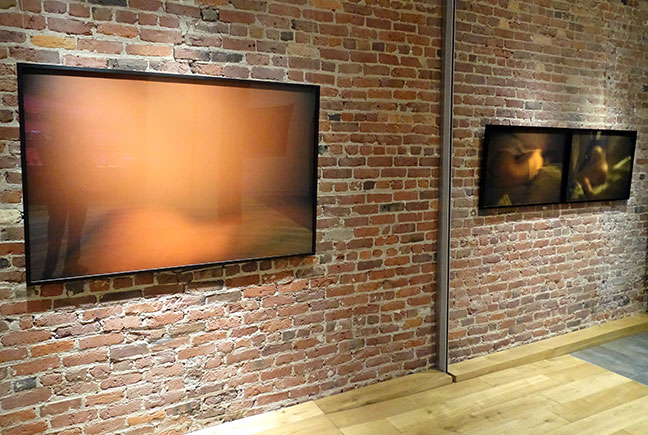 Mark de Paola photographs.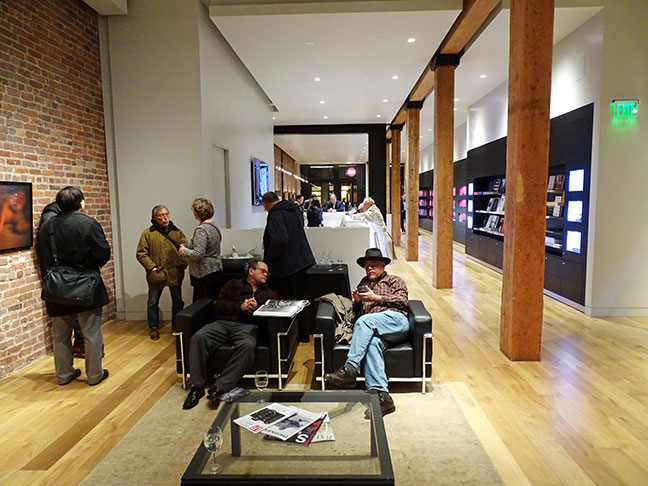 Long view - Mark de Paola photography at Leica Store.


***
1AM Gallery: Keep Our Eyes Open - Precita Eyes Benefit Show
Comment by AB: Fundraiser to help preserve Precita Eyes by raising money for them to purchase the building where they were originally located nearly 40 years ago. The Mission is rich with murals done under the supervision of the organization.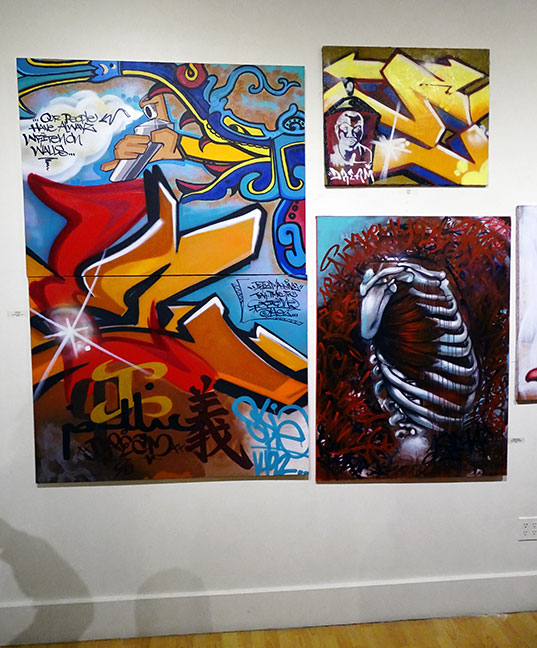 Art by Spie (left & top rt), Carlos Rodriguez (bottom rt) at 1AM Gallery.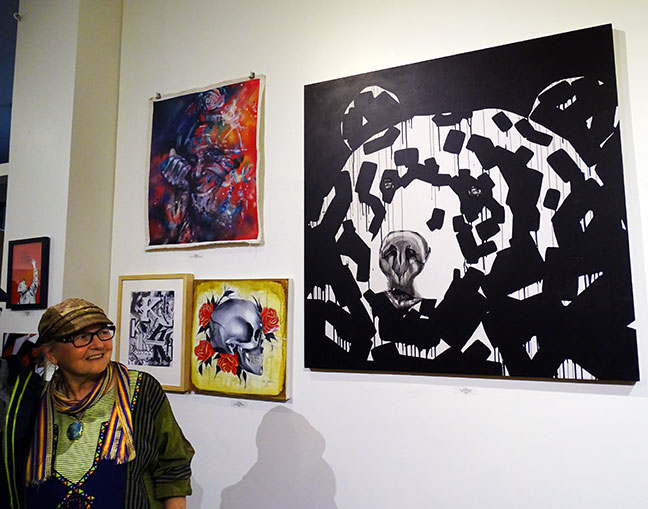 Art by Chad Hasegawa (right), Precita Eyes founder Susan Cervantes, left.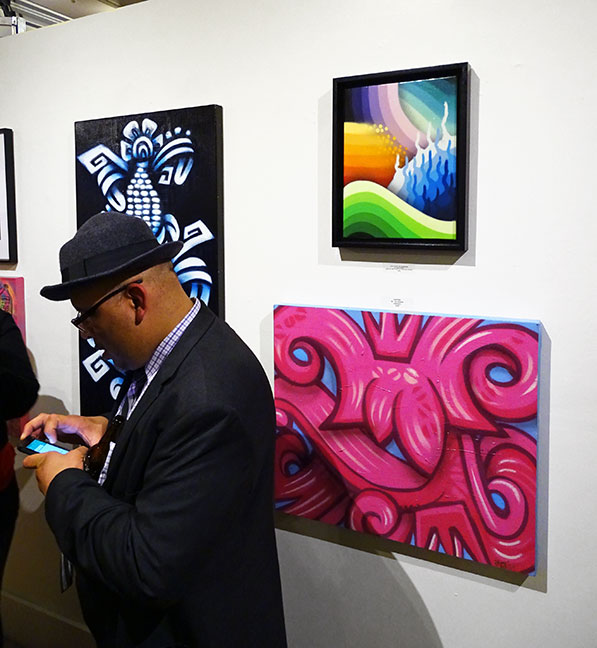 Art by Ricky Watts (up), JJ Agana (down).


Portrait by Priya Handa, banana & popsicle top center by Kristine Reano.


Art by Josue Rojas (center).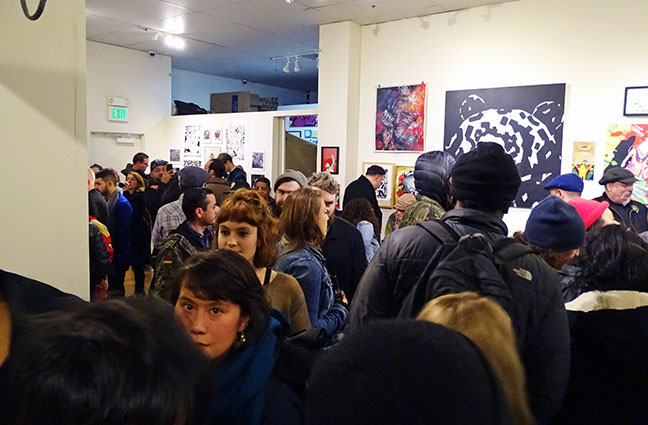 Relative density - Precita Eyes fundraiser at 1AM Gallery.


***
SOMArts Gallery: Visions Into Infinite Archives. Curated by Black Salt Collective.
Artists: Indira Allegra, Christopher Ando, Natalie Ball, Kanakan Balintagos, Sarah Biscarra Dilley, Diyan BukoBomba, Sofia Canales, Thirza Cuthand, Ryan Dennison, DJ Brown Amy, Marlon E. Fuentes, Melanie Griffin, Essence Harden, Elisa Harkins, Lonnie Holley, Jose Luis Iniguez, Jeepneys + some times, Eve LaFountain, Vince Medina, Wura-Natasha Ogunji, Olen Perkins, Grace Rosario Perkins, Postcommodity, Miko Revereza, Adee Roberson, Jihaari Terry, TextaQueen, Wizard Apprentice, Paula Wilson, Marilyn Wong.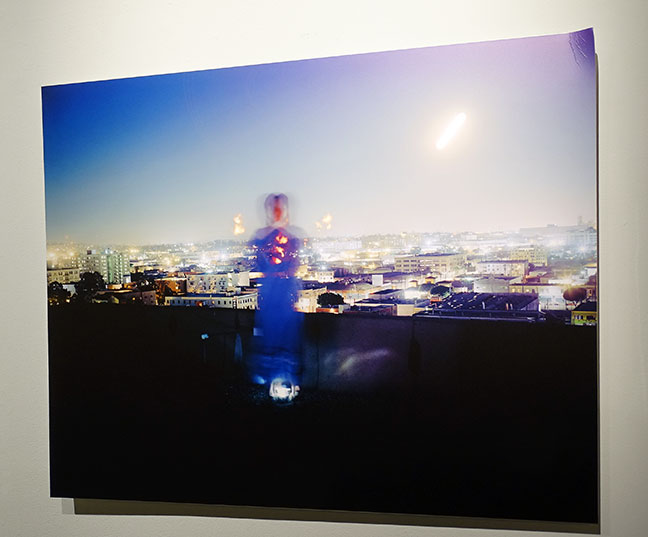 Photography by Eve La Fountain at SOMArts Gallery (kinda like it).


Art on the wall by Grace Rosario Perkins.


Carved painted wood art, not sure who's the artist (Best of Show).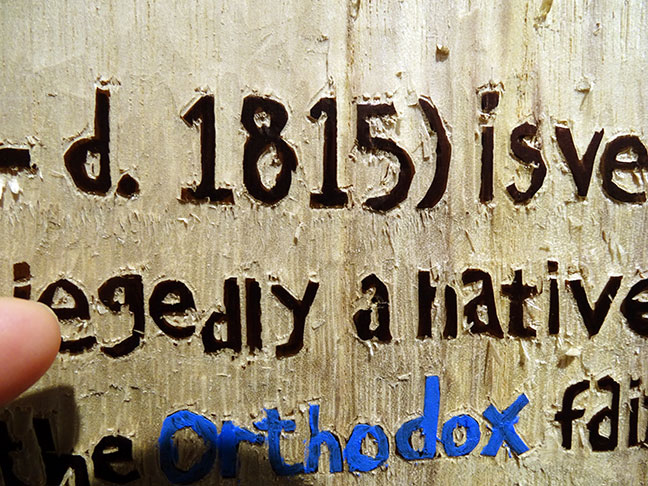 Pinkie cam detail of art in above image.


Butchering video by Postcommodity.


Art/installation by Adee Roberson.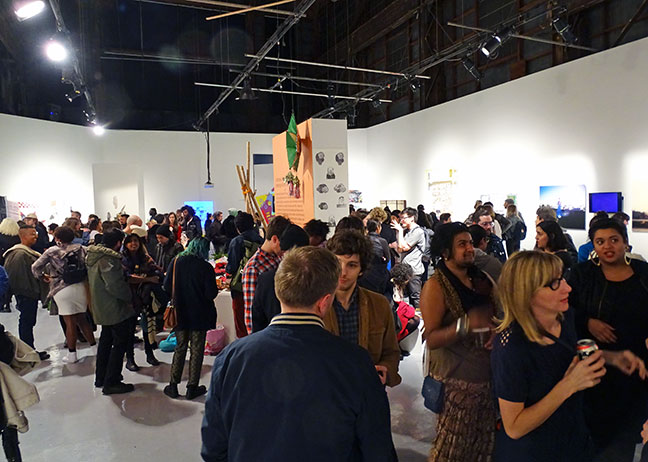 Attendance figures - group art show at SOMArts Gallery.


***