***
Gallery Wendi Norris: The Return to Reason.
Artists: Stephen Gill, Yamini Nayar, Chloe Sells, Lorenzo Vitturi, Hannah Whitaker.
Comment by AB: Five photographers combine disparate representational and nonrepresentational elements in unconventional ways. Stephen Gill overlays blurry nondescript urban scenes with scribbly erratic abstractions, Lorenzo Vitturi sculpts with leftover edibles and other odds & ends from a London public market, Chloe Sells colors up excerpts of the Canadian Rockies, Hannah Whitaker works in well-ordered geometries, and Yamini Nayar assembles remnants into enigmatic inexplicable constructions.
Art by Lorenzo Vitturi at Gallery Wendi Norris.


Lorenzo Vitturi art/installation.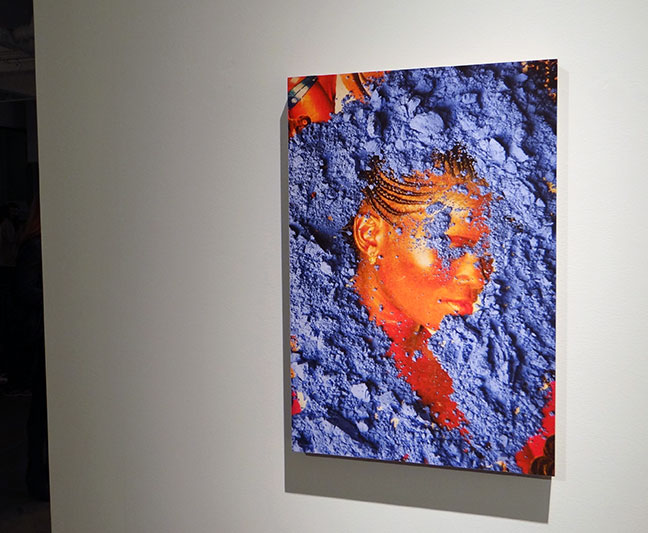 Photography by Lorenzo Vitturi.


Stephen Gill photographs.


Photographs by Hannah Whitaker.


Hannah Whitaker photography.


Activity in the rear exhibition space at Gallery Wendi Norris.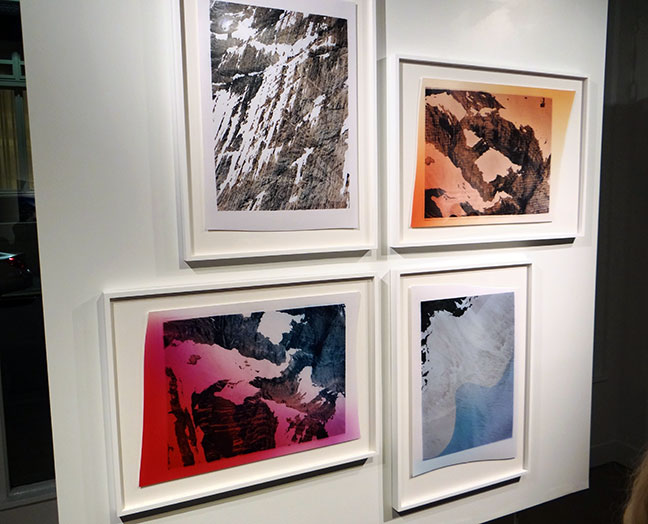 Photographs by Chloe Sells.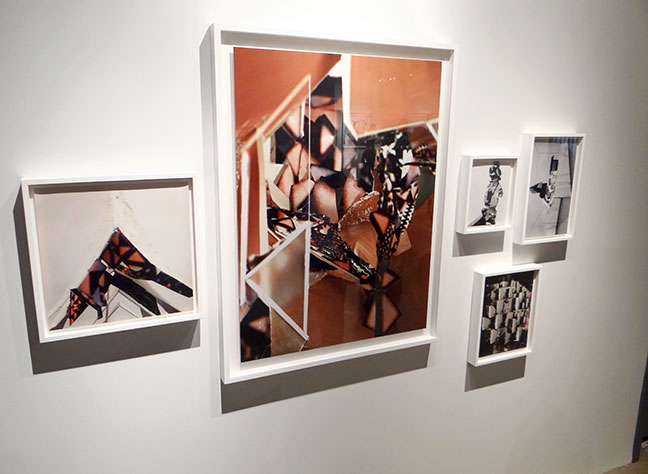 Yamini Nayar photographs.


Relative density - group photography show Gallery Wendi Norris.


***
Matarozzi Pelsinger Builders: Off the Grid.
Artists: Miguel Bounce Perez, Erin Yoshi, Ethan Joker, Bill Clark, Cindy DeLosa, Greg Glasgow, Travis Hall, Kiko, Eli Lippert, Alex Murray-Clark, Marie Sakoloff, Erin Yoshi, Nick Zigler.
Comment by AB: Yet another San Francisco company actively supports the arts. We like that. The entire office complex is festooned with mainly urban oeuvres.
Stairwell art by Eli Lippert at Matarozzi Pelsinger Builders.


Textured art by Gregory Glasgow (like it).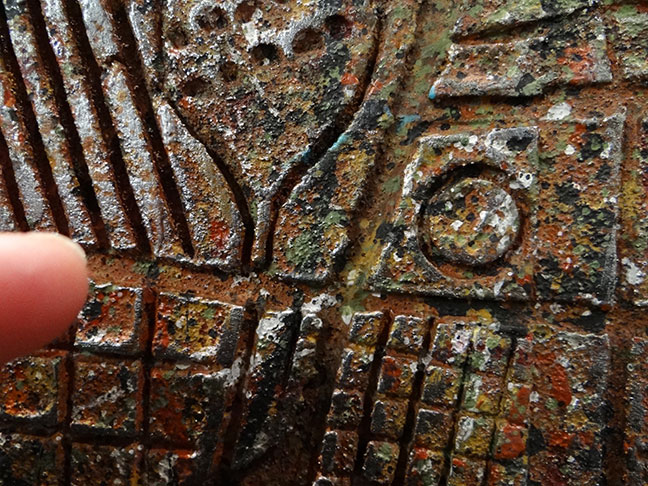 Pinkie cam detail of art in above image.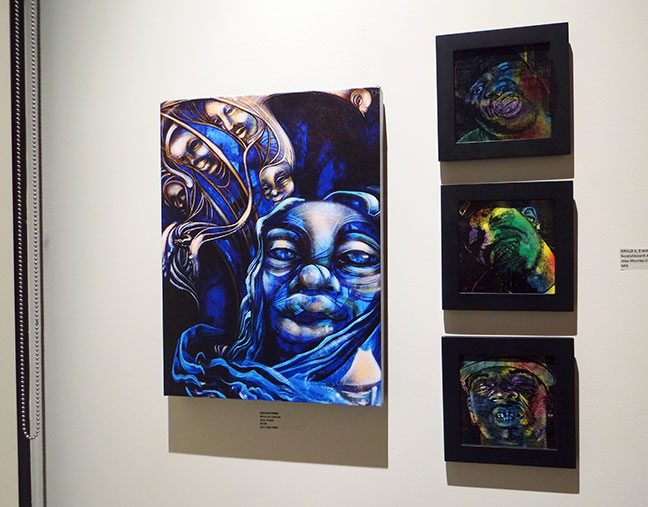 Art by Alex Murray-Clark.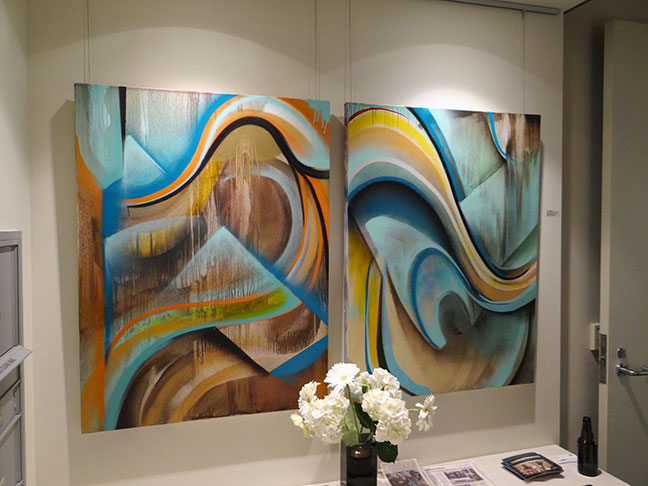 Miguel Bounce Perez art.


Art by Erin Yoshi.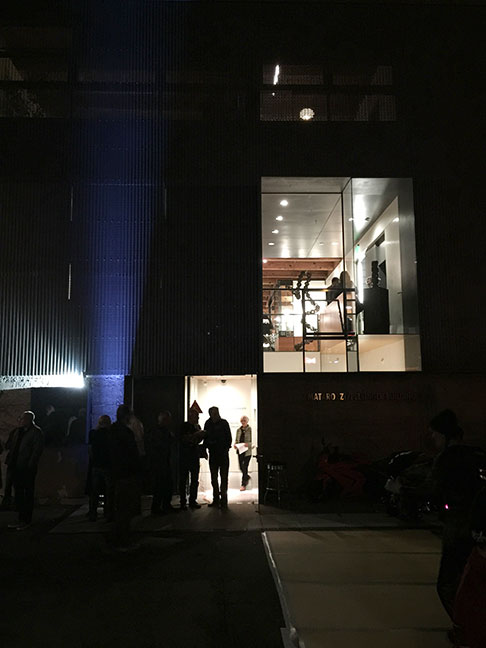 Out front at Matarozzi Pelsinger Builders.


***
The NWBLK: Collaboration with Cultured Magazine & Steven Miller Design Studio.
Comment by AB: Event in conjunction with FOG Design + Art at Fort Mason happening here at The NWBLK and hosted along with Cultured Magazine, a sumptuous art/architecture/design publication headquartered in Miami Beach, and Steven Miller Design Studio of San Francisco. Plenty of au courant furnishings and decor to peruse while mingling with the local design community, FOG exhibitors, and their loyal friend and fans.
Salt crystal end table by Amma Studio at The NWBLK.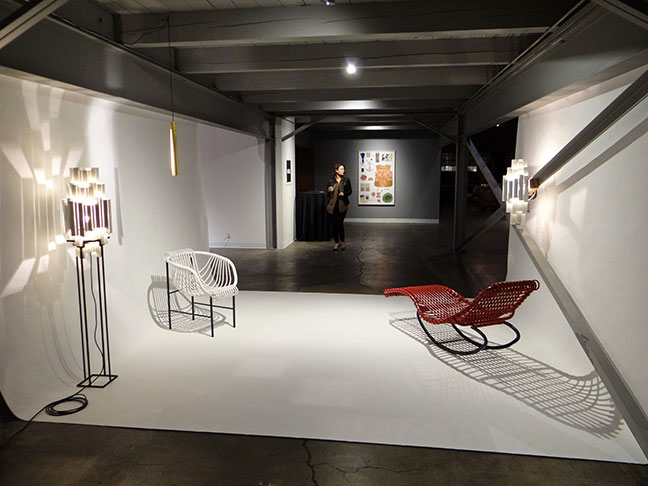 Room walls made out of paper, webbed chairs by Tom Strala & Lazy Seefelder.


Tables by Christopher Bots.


Our gracious host Cultured Magazine.


Metal furniture Phase Design - upholstered chair by BBC White_WEB.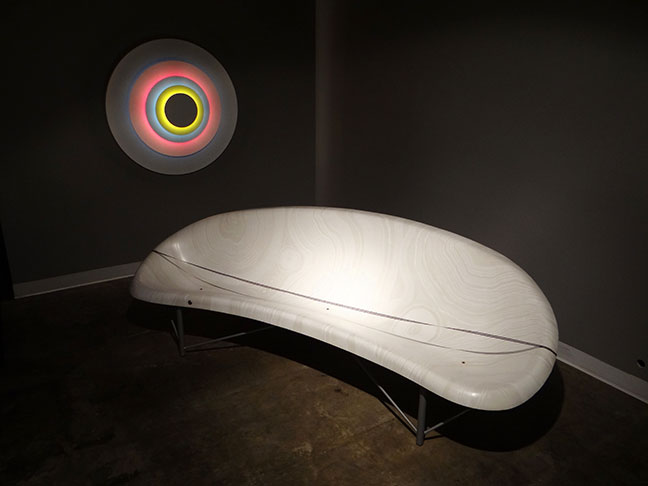 Space-age seating and accessory.


Mirrored dresser with picture frame sections for drawer pulls.


Picture frame drawer pulls in above image closer.


Venue - FOG Design + Art reception and design show at The NWBLK.


***