SAN FRANCISCO ART GALLERIES - OPENINGS
SAN FRANCISCO ARTS COMMISSION - THE CHANDLERY
SAN FRANCISCO ART INSTITUTE - LEVY ART & ARCHITECTURE
01.25.07
San Francisco Arts Commission Gallery: Lucky Day.
Artists: Michael Anderson, Gretchen Bennett, Spencer Finch, Euan Macdonald, Chris McCaw, Claude Zervas.
Comment: Artistic interpretations of various geographic locations, so lathered with license, you're not sure whether the art is more about the locations or the artists themselves. But maybe that's the point.
Cut collaged art - like it.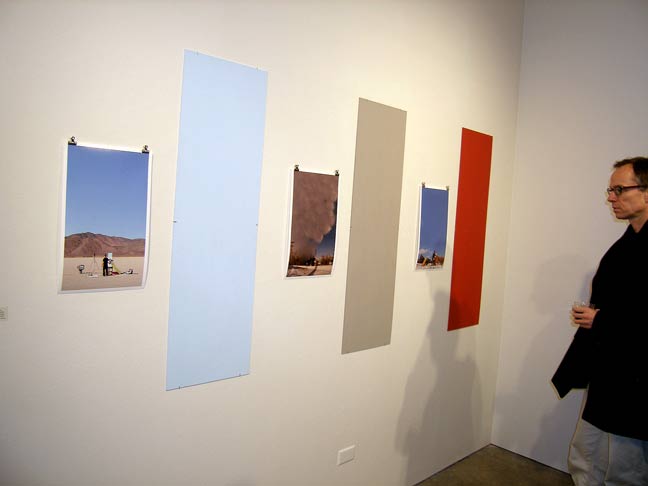 Art.


Art.


Art.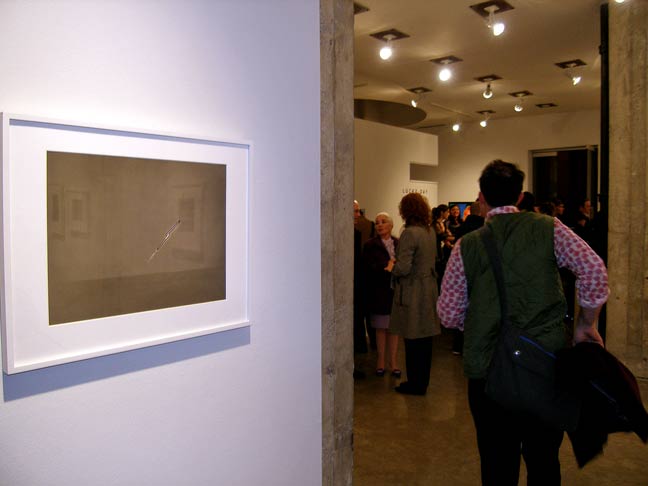 Art.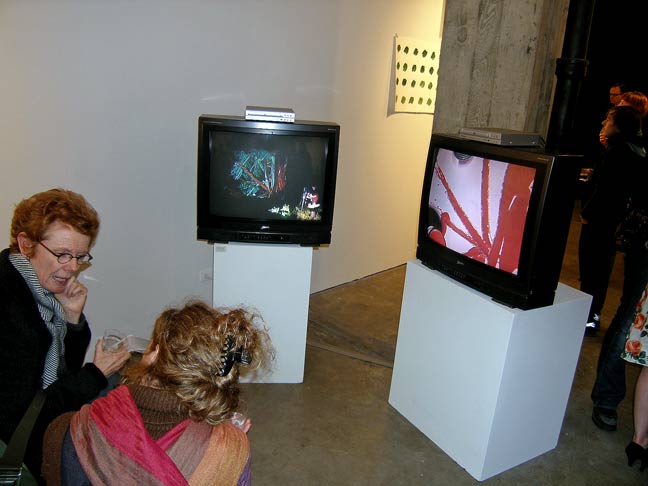 Art.


***
San Francisco Art Institute: World Factory - Active Witness.
Artists: Michael Blum, Young-Hae Chang Heavy Industries (Young-Hae Chang and Marc Voge), Vicky Funari and Sergio De La Torre, Jean-Baptiste Ganne, Jens Haaning, Omer Ali Kazma, Map Office (Laurent Gutierrez and Valerie Portefaix), Raqs Media Collective, Mario Rizzi, Allan Sekula, Zhou Hao and Ji Jianghong.
Comment: "International artists respond to issues and conflicts within the global 'free market' economy." For more on this show, see Caroline Andreolle's review.
Art.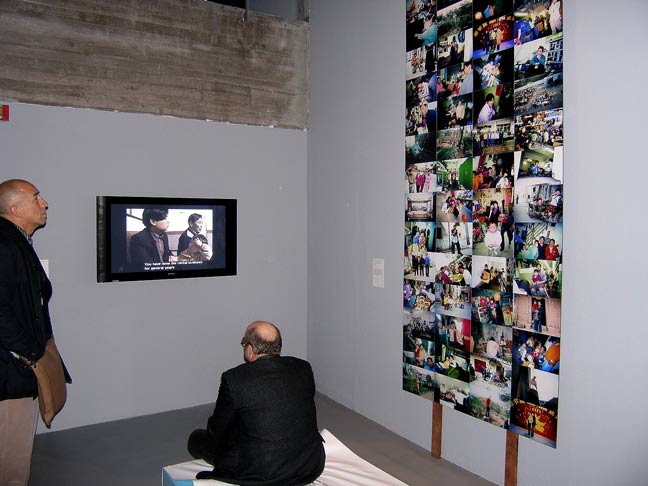 Art.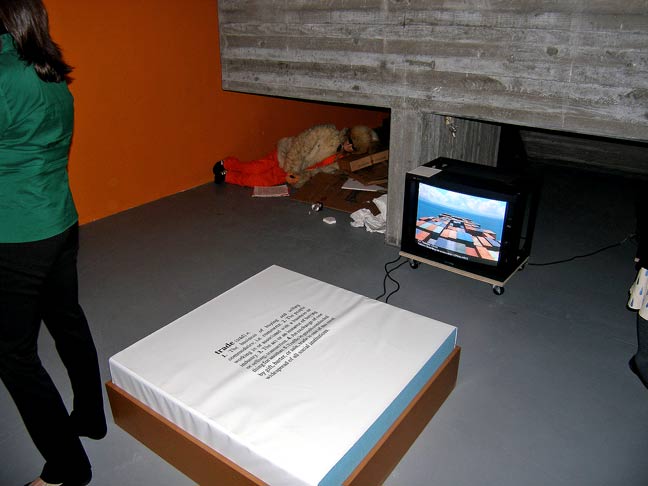 Art.


Art.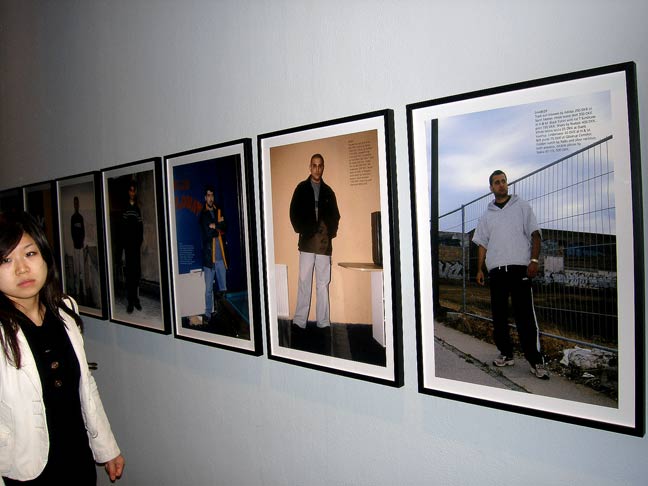 Art.


Circumstance.


Higher circumstance.


***
The Chandlery, Pier 38, The Embacardcadero, San Francisco, CA 94107; 415.546.6020: Troy Brizzie - Modern Mobiles; Nanci Price Scoular - Works on Paper and Canvas.
Comment: Fanciful reasonably priced Calder-esque mobiles by Troy Brizzie and journeywoman abstracts by Nanci Scoular set in the expansive Art of Navigation design studio and showroom, overlooking San Francisco Bay.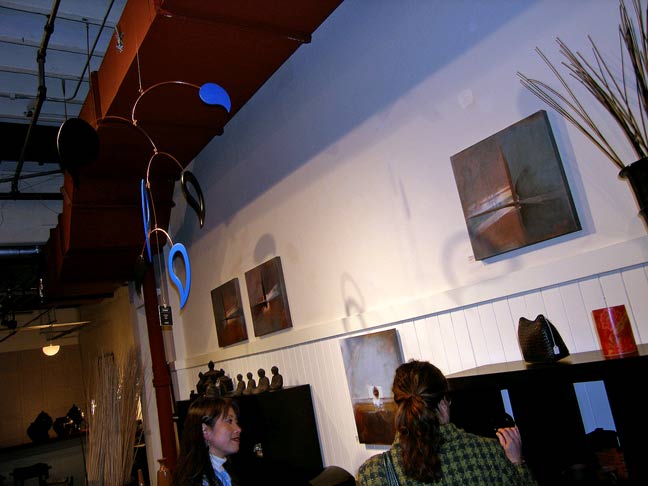 Art.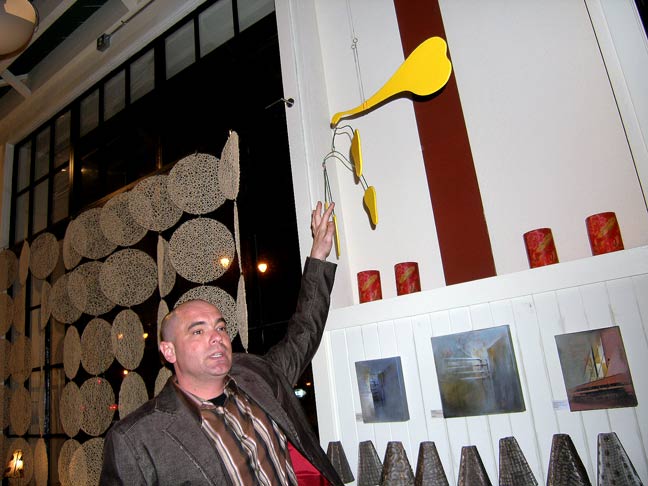 Art (Troy Brizzie explains mobile).


Art (Troy Brizzie mugs with mobile).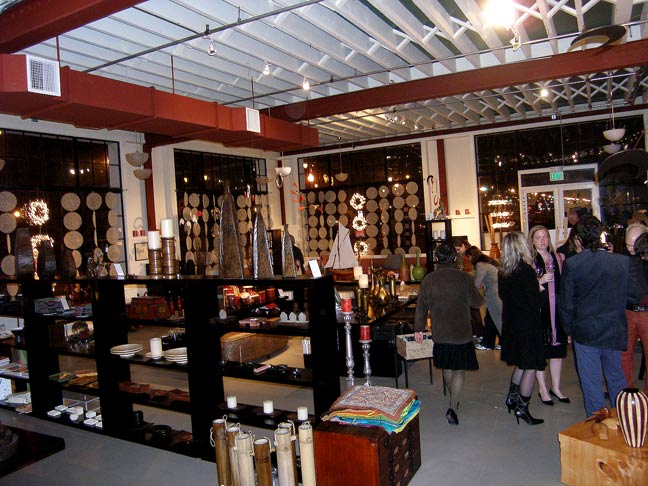 Setting.


***
Levy Art & Architecture: Lola - Normal.
Comment: Another kicky commentary on life courtesy of confirmed freethinker Lola.
Art.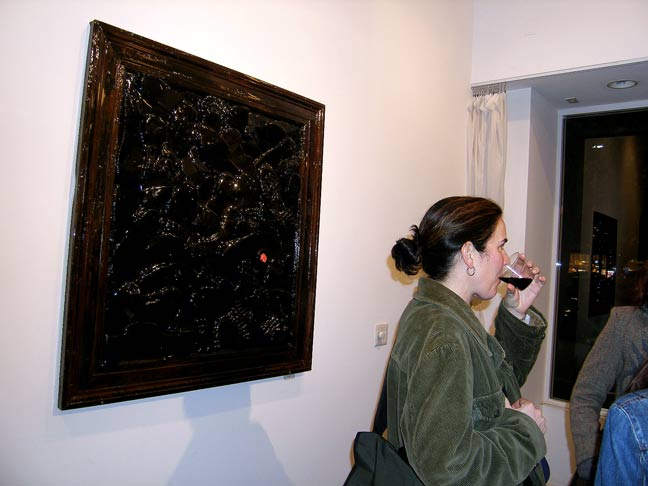 Molded plastic footprints with gum flourish art.


Not sure.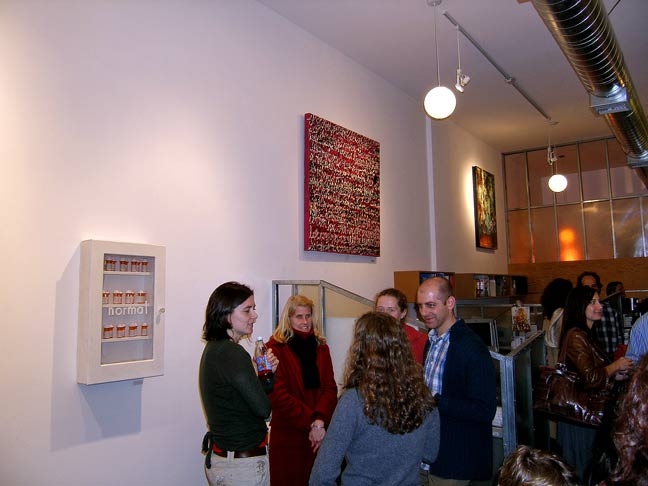 Art.


Ambience.


***