SAN FRANCISCO ART GALLERIES OPENINGS
SOUTH BEACH MISSION BAY ART WALK
REPORTED BY SONYA DERMAN
01.27.07
Last Saturday: South Beach Mission Bay Art Walk.
General comment: Seven galleries in the South Beach / Mission Bay sector of Ess Eff agree to open the last Saturday of every month from 1 to 4 in the afternoon. This is the debut of that. Participating galleries are Aftermodern, Ampersand International Arts, Andrea Schwartz, Arthaus, Gallery 16, MM Galleries, and Richard Taylor Gallery.
***
Arthaus: Marc Lambrechts - Slivers of Reality; Bay Views - Group Show.
Artists: Rex Ray, Jan Blythe, Samuel Fleming Lewis, Carolyn Meyer, Brian Blood, Jess Johnston, Carole Austin.
Comment: A serpentine gallery featuring two exhibitions. Marc Lambrechts shows decorative abstractions in mixed media. Bay Views includes both representative and abstract sensibilities by local artists.
Art.


Art.


Art.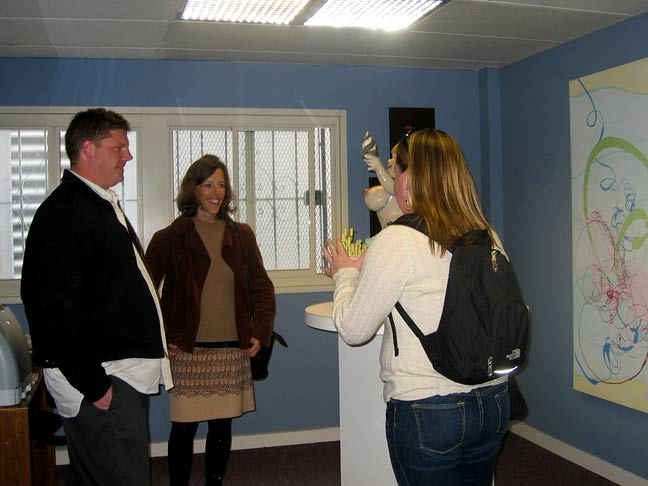 Artmosphere.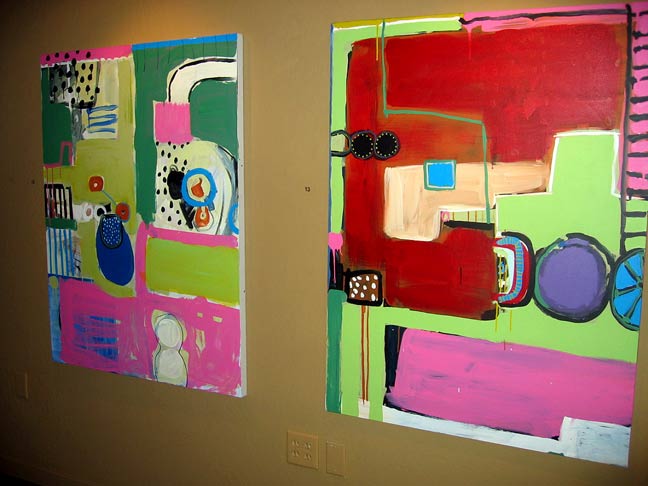 Art.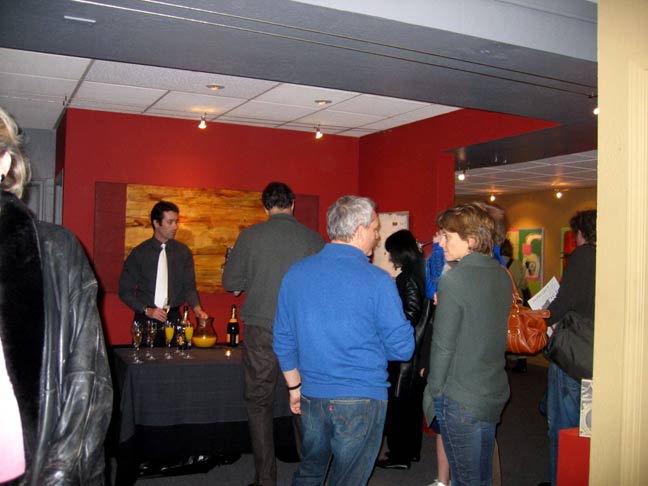 Essence.


***
Michael Martin Gallery: ARCHEOfacts.
Artists: David Buckingham, Robert Larson, Will Marino, Don Porcella, David Buckingham.
Comment: The works in this exhibition are united by their reuse of unconventional throw-away materials. In transforming them by craft or context, these artworks reference city spaces and the gritty everyday urban lifestyle.
Art.


Art.


Art made from cut collaged reflectors reflects the flash.


Art.


Art.


***