SAN FRANCISCO ART GALLERIES - OPENINGS
HEADLANDS CENTER FOR THE ARTS
01.28.07
Headlands Center for the Arts: Close Calls 2007.
Artists: Mari Andrews, Johnna K. Arnold, Todd Barricklow, Lisa K. Blatt, Jon Brumit, Freddy Chandra, Alexander Cheves, Lisa Conrad, Lauren Davies, Chris Duncan, Sheila Ghidini, Diana Guerrero, Karen Hampton, Jason Jagel, David O. Johnson, Hiroyo Kaneko, Steve Lambert, Vanessa Marsh, Victoria May, Gretchen Mentzer, Michael Meyers, SungHong Min, Lucas Murgida, Anne Faith Nicholls, Sean Olson, Trevor Paglen, Kathleen Quillian & Gilbert Guerrero, Nadim Roberto Sabella, Zachary Royer Scholz, Lisa Stoneman, Dan Tierney.
Comment: Today I brave pumas (they crouch in the trees, pounce on unsuspecting passersby, and maul them), ground sharks (sharks with legs that come out of the ocean, grab people in their mouths, and drag them back into the water for dinner), and man-eating Venus Flytraps (they clamp you by the ankle and you can't get away unless you gnaw your foot off). Yes, you guessed it, we're off to the wilderness-- that land without room service-- to see art. It's for you that I risk my life, dear artsters, but crop inspection is serious business, occasionally requiring a safari. So waddya say we slap on the old hip boots and hit the trail...
(safari noises)
...Ahhh. Here we are. Headlands Center for the Arts, nestled in the coastal hills, surrounded by dense jungle and poisonous dung beetles. But enough about me. Basically the deal is you walk through a field, go into this really old building, and climb a bunch of stairs until you get to the top where you find rooms full of art. The way the art gets there is that all these artists apply for residencies at Headlands Center and some get residencies, and some almost get residencies. The ones who almost get residencies are the ones who have art in this show. It's like close, but no cigar, but here's a cheroot.
Wanna help ID artists? Please email me.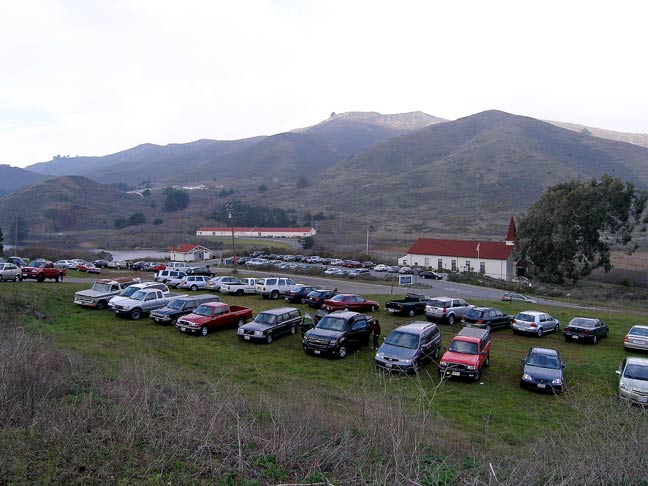 This must be the place.


Off we go.


On we go.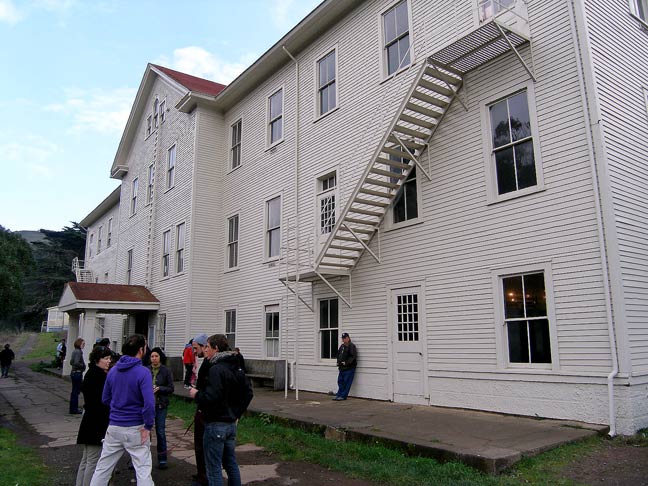 Here we are.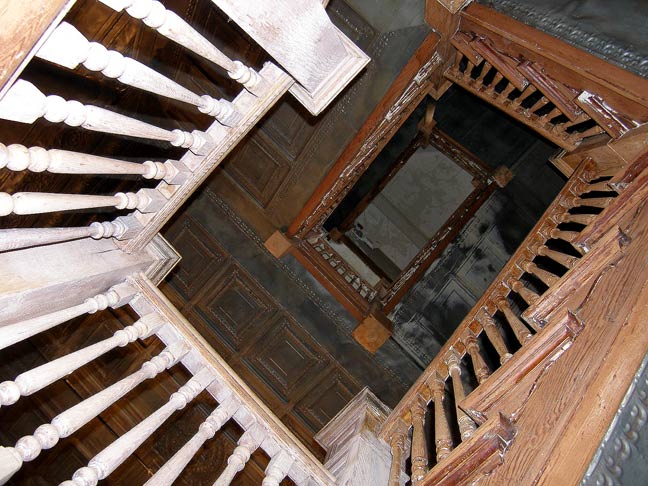 Up we go.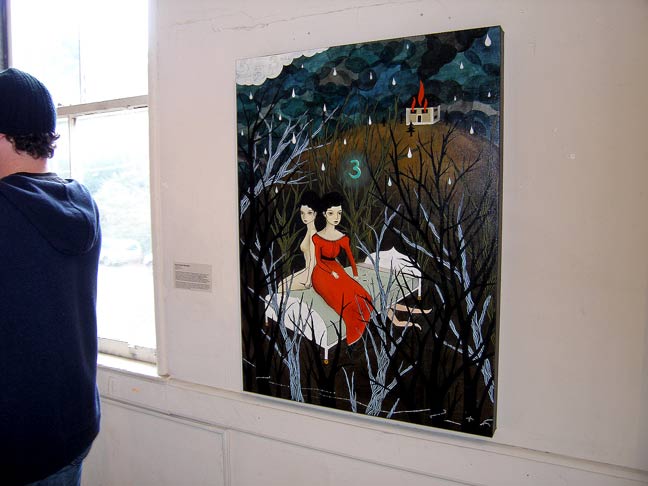 Art (Anne Faith Nicholls - like it).


Art (Jon Brumit).


Art (Jason Jagel).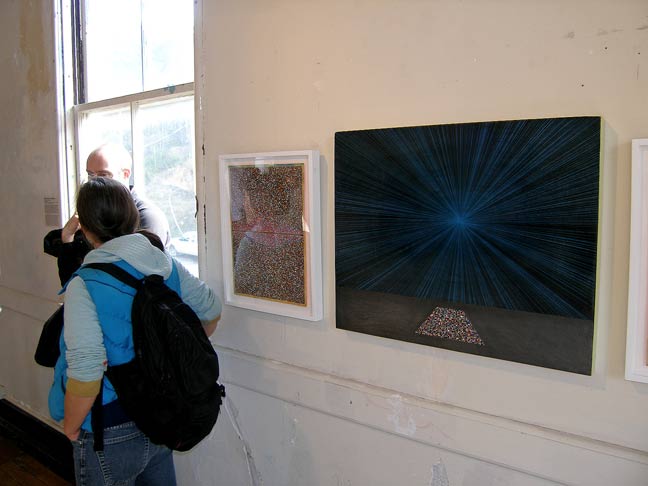 Art (Chris Duncan).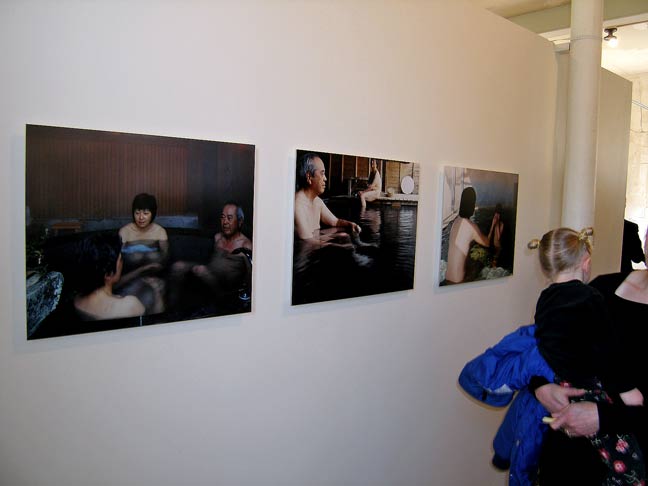 Art (Hiroyo Kaneko).


Art (Sheila Ghidini).


Art (David O. Johnson).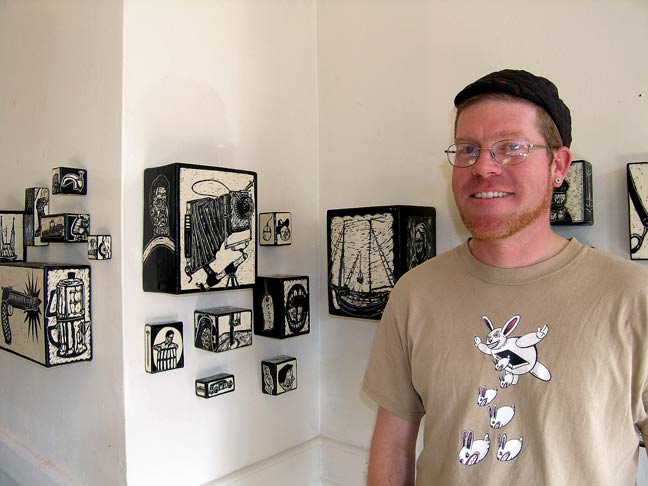 Todd Barricklow - ceramic art (like it).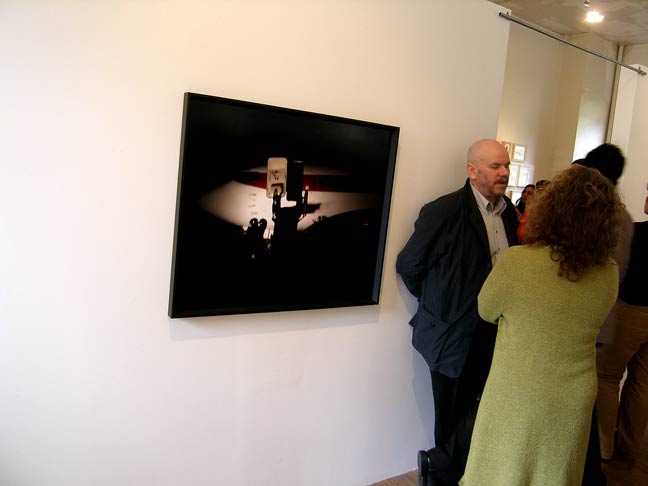 Art (Trevor Paglen).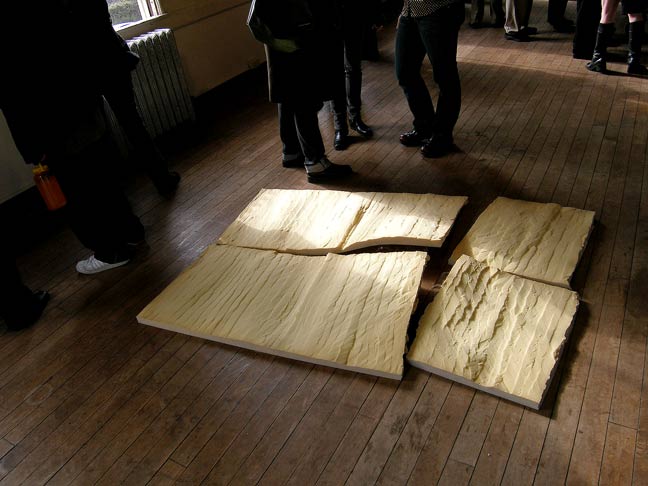 Not sure.


Art (Freddy Chandra).


You and me both... (Steve Lambert)


Art (Karen Hampton).


Art (Sean Olson).


Art (David O. Johnson - kinda like it).


Art (Lucas Murgida).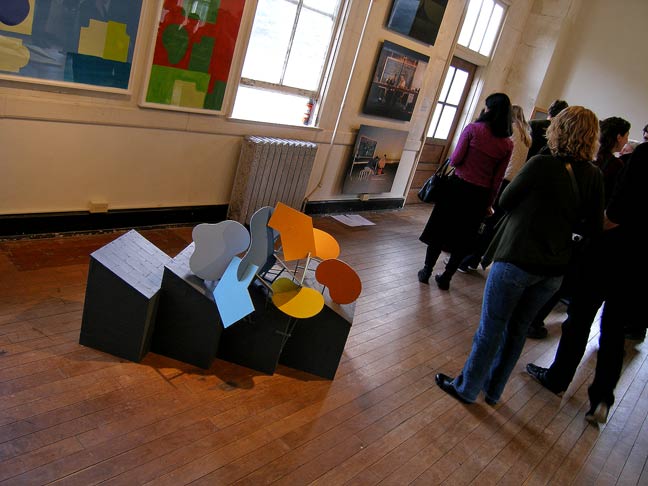 Art.


Art (Lisa K. Blatt).


Art (Victoria May).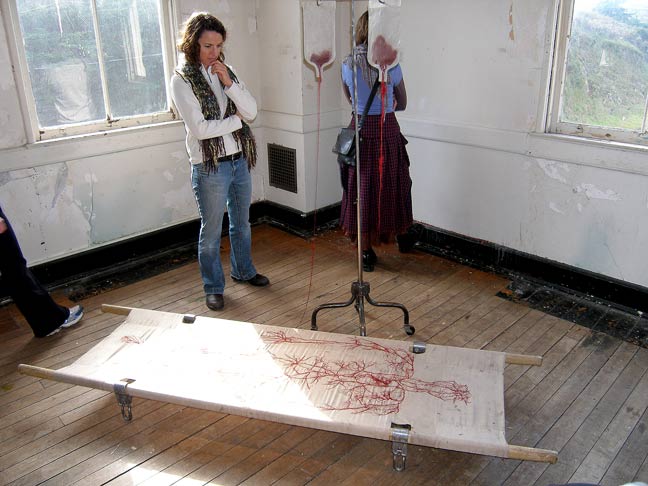 Art.


Art.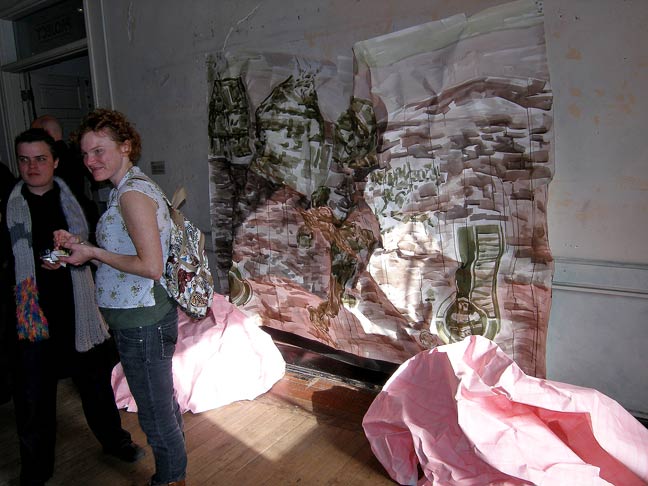 Art.


Country still life downstairs.


***