SAN FRANCISCO ART GALLERIES OPENINGS
LINCART - HAMBURGER EYES PHOTO EPICENTER
LOST ART SALON
02.12-14.08
Lincart Gallery: Rudi Molacek - I'll Be My Mirror.
Comment by AB: On nights like tonight, Lincart feels more like a home away from home than an art gallery holding a reception. It's a place where you go to see and socialize with familar faces and good friends. Yes, there's art for sale and yes there's selling going on (and buying too), but the warm congenial feel and festive party atmosphere set this place apart. Plus you got a live mini-concert courtesy of the all-female a capella chorus, Conspiracy of Venus.
The evening's artistic attractions consist of vibrant free range abstract paintings and painted sculpted aluminum roses by multi-talent Viennese artist Rudi Molacek, former New York model turned fashion photographer, who in addition to making art is a scholar and collector of antique Middle Eastern and Asian rugs, carpets, and textiles.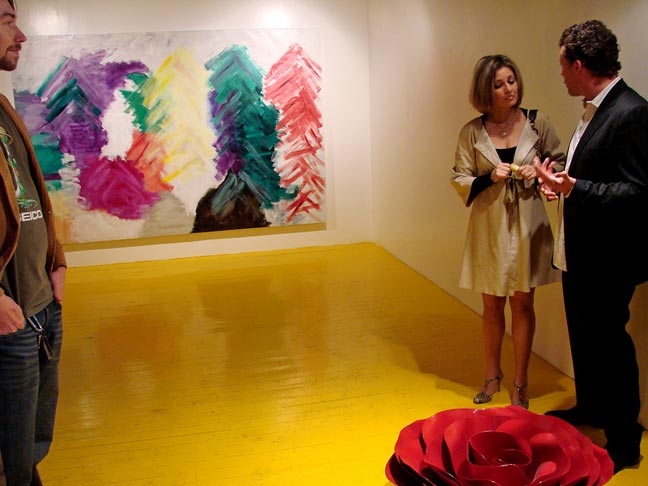 Art.


Art.


Rudi Molacek - art.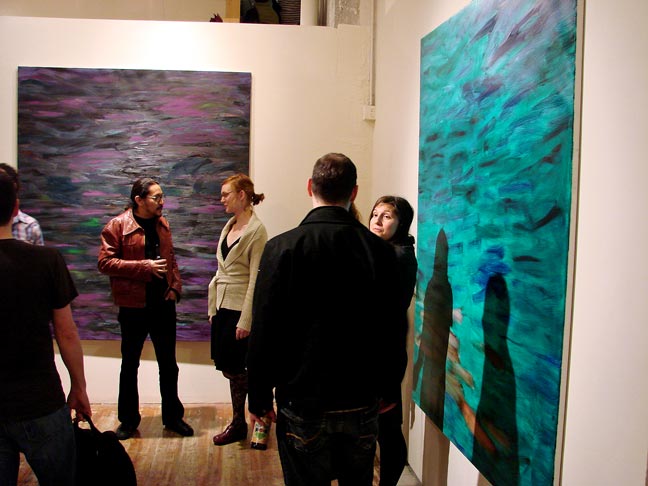 Art.


Art.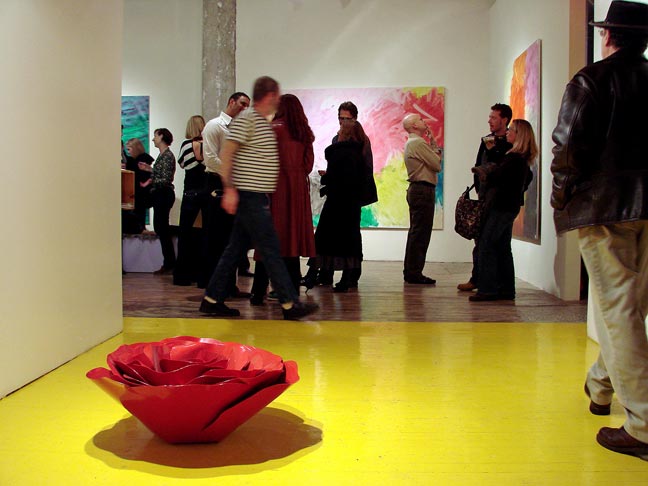 Art.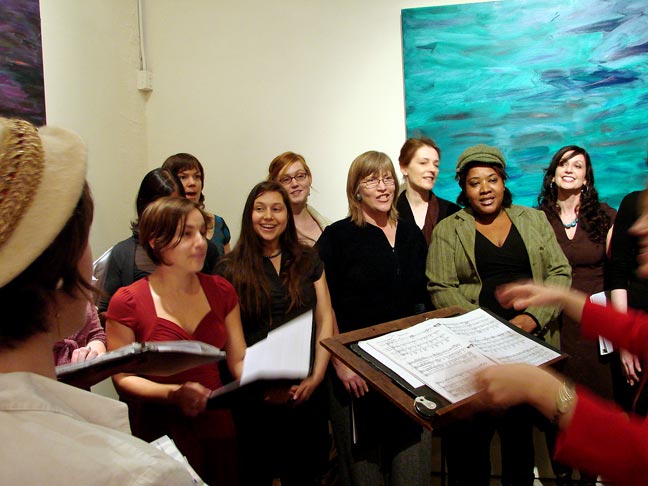 Tunes c/o Conspiracy of Venus.


Listening to Consiracy of Venus.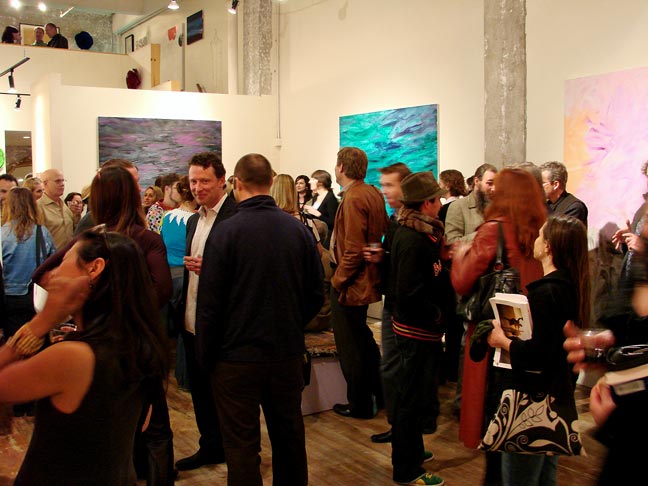 Essence.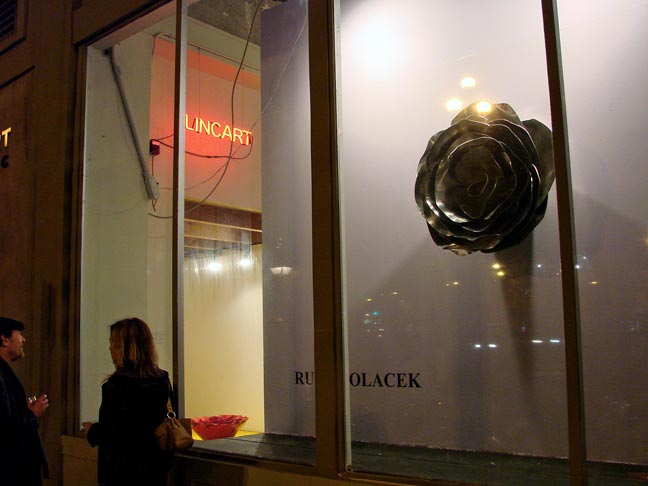 Out front.


***
Hamburger Eyes Photo Epicenter: Hamburger Eyes Book Release/Anniversary/Bday.
Photographers: Ray Potes, David Potes, Stefan Simikich, and Jason Roberts Dobrin, as well as regular contributors Ted Pushinsky, Ryan Furtado, Patrick Griffin, Boogie, Vic Blue, David Uzzardi, Brian David Stevens, Mark Murrmann, Jai Tanju, Michael Jang, Matt Weber, Uri Korn, Bill Daniel.
Comment by AB: Release party for the new book "Hamburger Eyes: Inside Burgerworld" (Edited by Ray Potes, Powerhouse Books, Brooklyn, NY, 2008, hardcover, 8 1/4 x 10 1/4 inches, 192 pages, 200+ duotone photographs, $35) and a selection of intense large-format versions of quintessential Hamburger Eyes images and an anniversary party for the Photo Epicenter all rolled into one. The Burgermeisters masterfully capture and transform ordinary unglorious (and often inglorious) moments into hard documentary essays on contemporary life in the low lane. The results ain't necessarily pretty, but they're pretty good.
Photographs.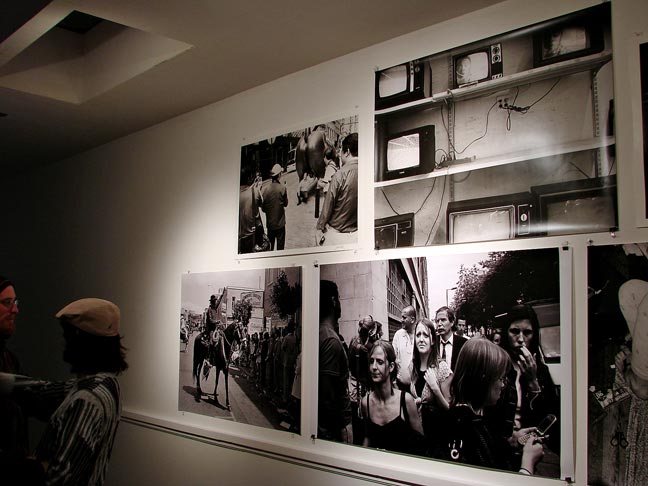 Photography.


Ray Potes - "Hamburger Eyes: Inside Burgerworld."


Photos.


Photographs.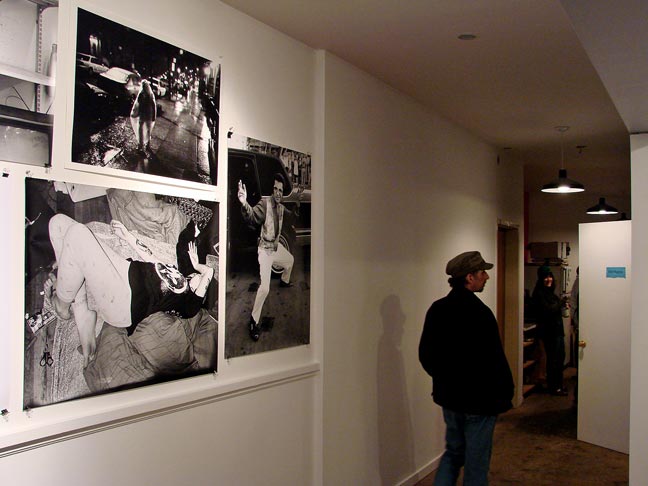 Images.


***
Lost Art Salon: Modern Love.
Artists: Various.
Comment by AB: Combination Valentine's Day party and show of vintage "modernist" art selected from the considerable collection of Lost Art Salon. There's ceramics, glass, sculpture, paintings, drawings, prints, photography, assemblage, and more. Kicky, kitschy, and curious. More art than you can shake a stick at. That pretty well sums it. Plus the place is packed and a fine time is had by all.
Art.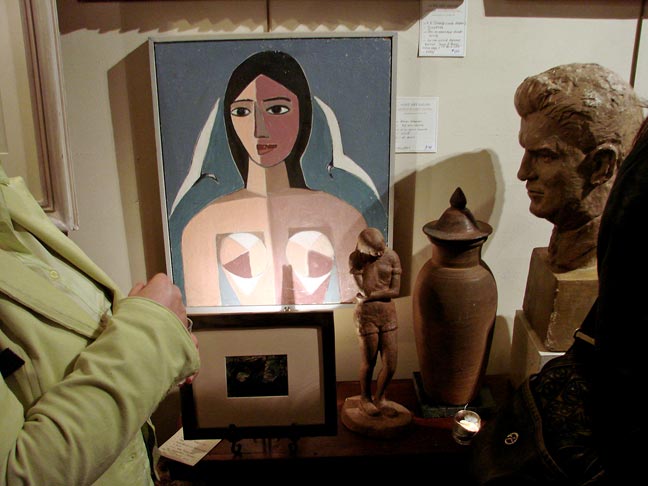 Art.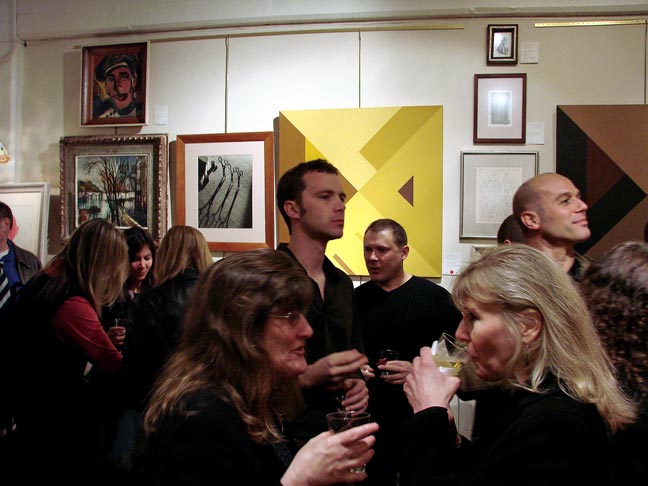 Art.


Art.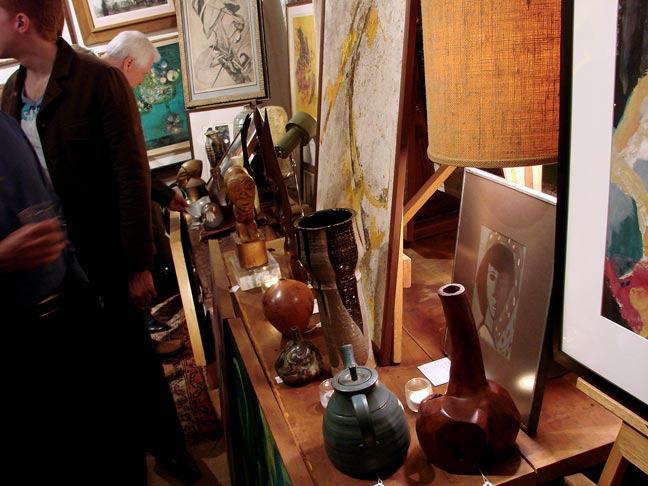 Art.


Aerial.


Relative density.


***