***
Contemporary Jewish Museum: Do Not Destroy - Trees, Art, and Jewish Thought, An Exhibition and The Dorothy Saxe Invitational.
Artists: Yves Behar, Yoshitomo Saito, Gail Wight, Luke Bartels, Lynne Avedenka, Gabriela Albergaria, Zadok Ben David, Joseph Beuys, April Gornik, Charles Labelle, Rodney Graham, Jun Nguyen-Hatsushiba, Yoko Ono, Roxy Paine, Tal Shochat, Lisa Congdon, Dov Abramson, Gale Antokal, Tor Archer, Helène Aylon, John Bankston, Bennett Bean, Garry Knox Bennett, Terry Berlier, Harriete Estel Berman, Johanna Bresnick + Michael Cloud Hirschfeld, Jeff Canham, Topher Delaney, Kiki Probst & Joel Cammarata of SEAM Studio, Richard Deutsch, Paul Discoe, Josh Duthie, Lauren Elder, David Ellsworth, Tamar Ettun, James Gouldthorpe, Beth Grossman, Grace Hawthorne, Tobi Kahn, Lisa Kokin, Paul Kos, Naomie Kremer, Daniel Libeskind, Deborah Lozier, Ron Lutsko, Liz Mamorsky, Jane Martin, Matthew McCaslin, Tucker Nichols, Josh Owen, Lucy Puls, Amy Klein Reichert, Galya Rosenfeld, Elliot Ross, Ellen Rothenberg, Kay Sekimachi, Nancy Selvin, Cass Calder Smith, Harley Swedler, David Tomb, Merav Tzur, Ursula von Rydingsvard, Lawrence Weiner, Allan Wexler, Robert Wiens, David Wiseman, Rona Pondick, Yuken Teruya, Natalie Jeremijenko, Kim Abeles.
Comment by AB: Historically speaking, environmental concerns are a relatively recent development, particularly with respect to protecting and saving our forests from clearcutting and other forms of destruction. However, one can find references to preservation of trees as early as the Old Testament of The Bible, such as a commandment forbidding their indiscriminate destruction during wartime. In the Jewish tradition, trees are held in particularly high esteem and have been represented in various contexts as symbolizing paradise, regeneration, shelter, bounteousness and long life. Here, contemporary artists consider the tree in universal ways and from multiple perspectives including religious, ritual, social, political, environmental, aesthetic and more. There's plenty to see, so be prepared to spend some time. Collectors may wish to note that a number of works in the exhibition are available for purchase.
What it is. Do Not Destroy - Trees, Art, and Jewish Thought.


Watercolors by Robert Wiens (like 'em).


Paul Kos and his clearcut art at Contemporary Jewish Museum.


Sculpture by Tobi Kahn.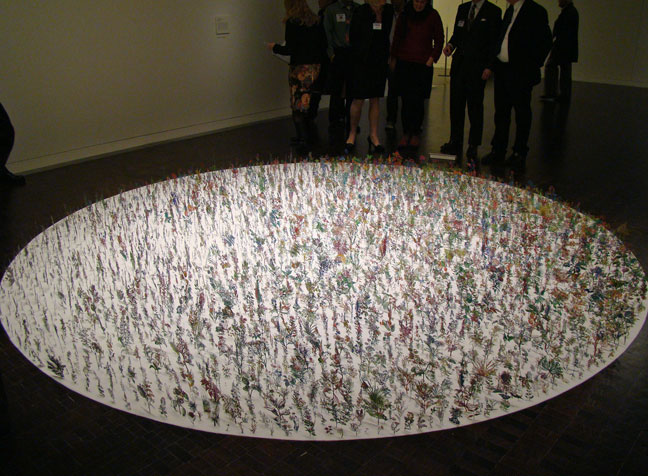 Miniature forest art by Zadok Ben-David (nicely done).


Art by Tor Archer (center) - Bennett Bean (right).


Videos by Harley Swedler (left) - Naomie Kremer (right).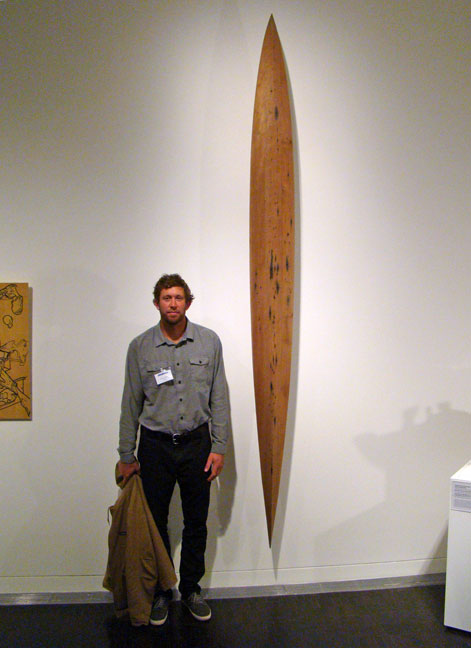 Danny Hess and his 100 lb surfboard art from recycled wood.


Gale Antokal and her art at Contemporary Jewish Museum.


Jeff Canham art at Contemporary Jewish Museum.


Mixed media sculpture by Harriete Estel Berman.


Art at Contemporary Jewish Museum.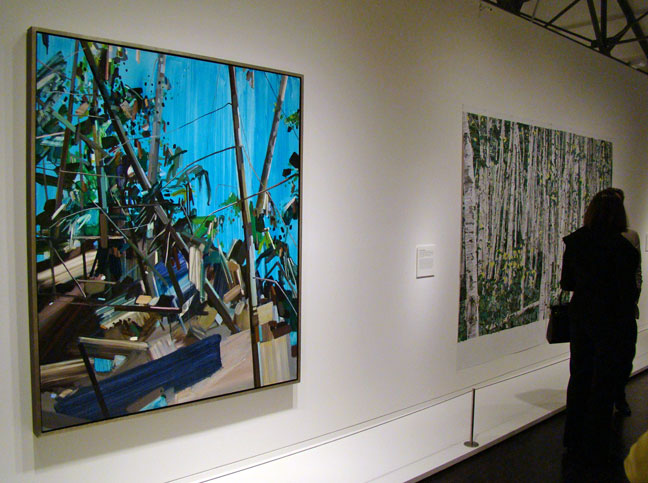 Art by Claire Sherman (left) - Marcel Odenbach (right).


Wood sculpture by Terry Berlier (foreground).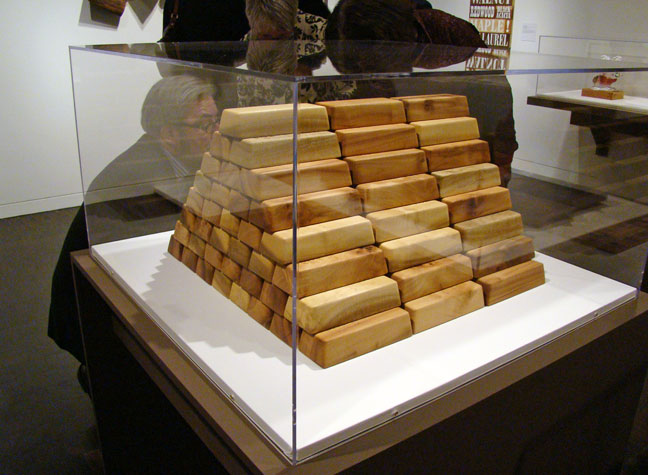 Sculpture by Luke Bartels at Contemporary Jewish Museum.


Reassembled cut down tree art.


Chair by Josh Duthie - tables by Paul Discoe & Garry Knox Bennett.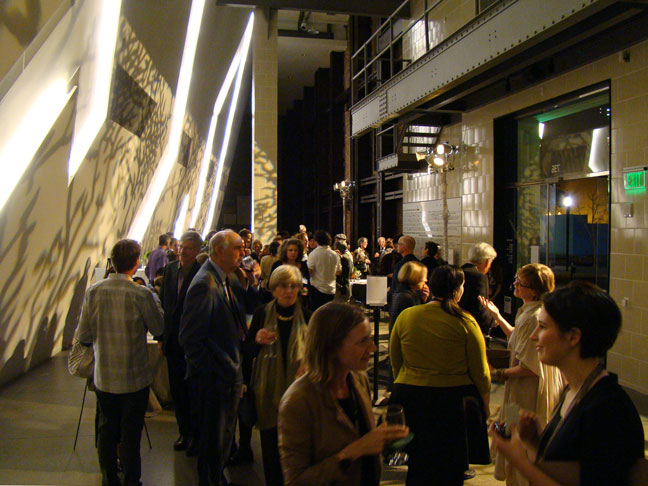 Conviviality in the reception area.


***