PALO ALTO ART GALLERIES - OPENINGS
ARTSINDIA WEST - HOOVER INSTITUTE
REPORTED BY MICHAL GAVISH THOMPSON
02.23.07
ArtsIndia West Gallery: Ravikumar Kashi - City Without End.
Comment: The work of Ravikumar Kashi, a well known artist from Bangalore, consists of a series of large canvases which reference city life in bold color contrasts of red, yellow pink or blue. Although the source of these amazing colors is probably in his Indian background, the subjects of the work and the electronic glow of monitor screens are certainly global, and could represent a city anywhere in the world. The artist told me he is trying to create an indirect impression of the city as we perceive it through the media. For example, a magazine article detailing horrible news events is immediately by an ad with a photo of a beautiful lady. In the same way, his canvases combine lush realistic images with flat areas of print-like motifs. Kashi indicates that his work needs deciphering and he fingerprints his paintings with codes like sign language, Brail or Morse code. Another group of works on paper pulp casts refers to the dichotomized transfer of information.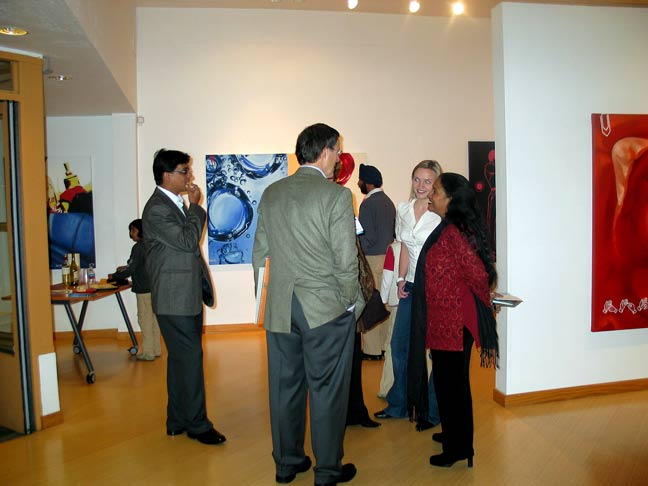 48 Hours From Now (on the wall).


Ravikumar Kashi - art (Go Play).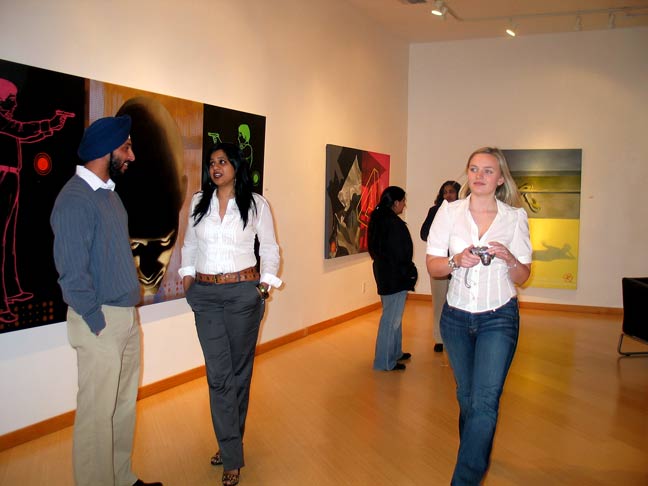 Left to right-- Go Play, Someone is Waiting, and Yellow Search.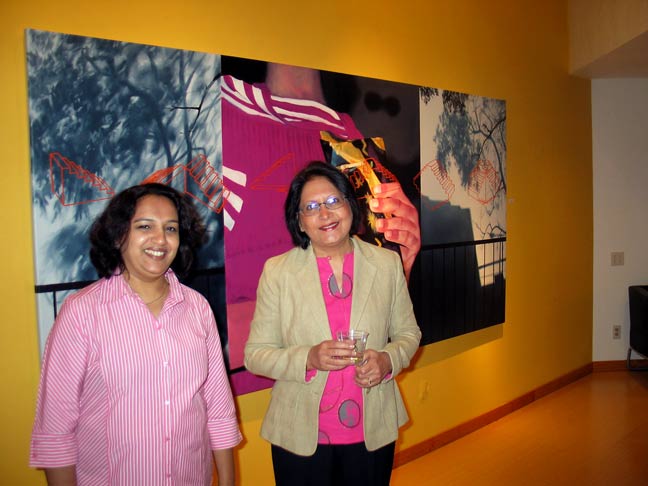 Gift.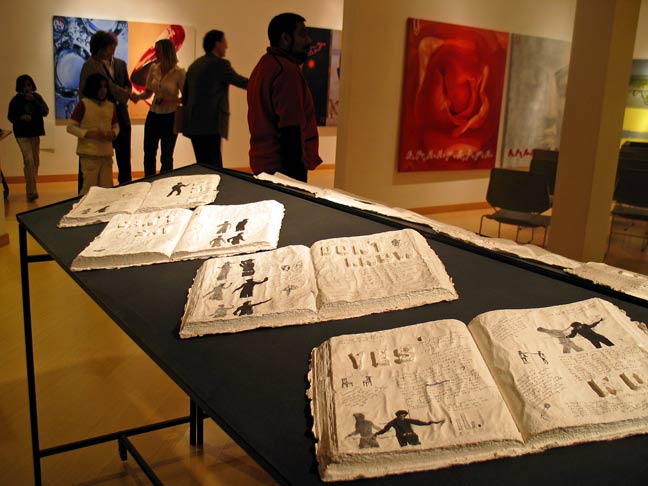 Playing with the Shadow (series).


Surrender.


Ravikumar Kashi - art (Do It Yourself).


***
Hoover Institute Library and Archives Gallery at Stanford University: Sharply Drawn - The Political Cartoons of Louis Raemaekers, 1914-1941.
Comment: The timeliness of the political cartoons of Dutch artist Louis Raemaekers is remarkable. The issues of World War I and II in his drawings could be contemporary. President Theodore Roosevelt was quoted as saying, "The cartoons of Louis Raemaekers constitute the most powerful of the honorable contributions made by neutrals to the cause of civilization in the World War."  The exhibit curator Kyra Bowling says about the cartoons that they are notable in "the ability of a single image to be accessible and moving enough to evoke reactions across many cultures." These images made the war atrocities understood, and were effective all over Europe as well as in America. Maybe that is why they seem so relevant today.
Cartoon art.


Editorial art.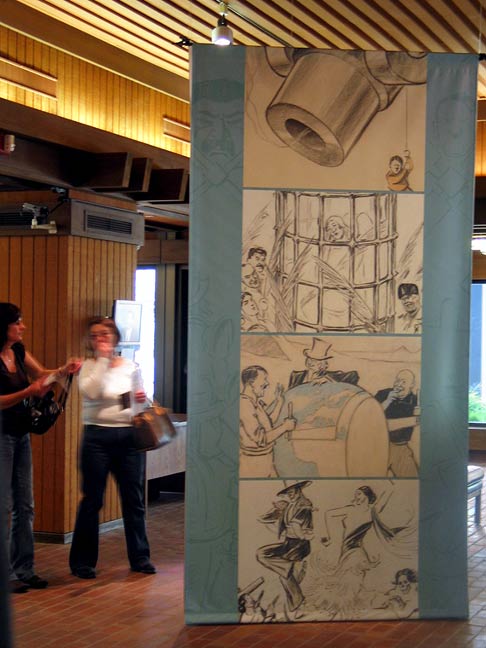 Political art.


Antiwar art.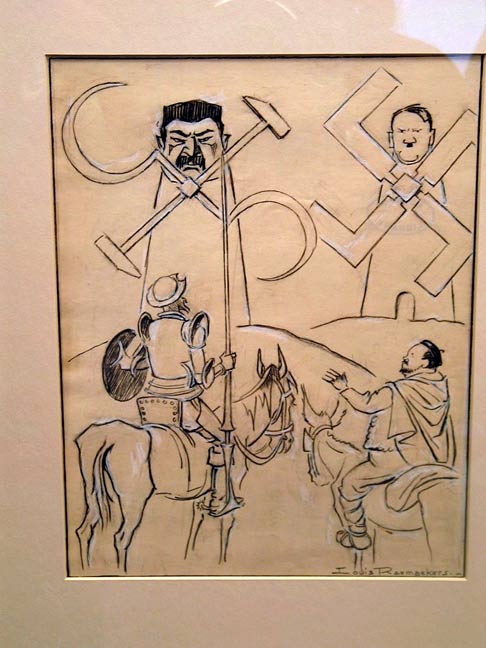 Political commentary art.


Cartoon art.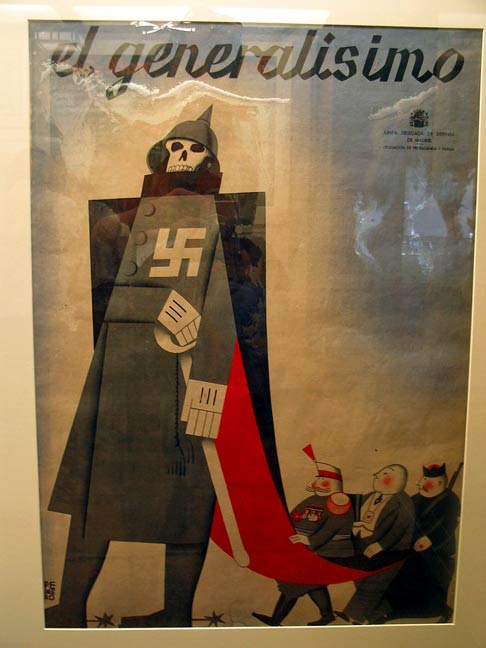 Antiwar art.


***