ANDREA SCHWARTZ - MISSION CULTURAL CENTER

03.03.10

(with assistance from GETBIZI)


***
Andrea Schwartz Gallery: Philip Buller - Vulnerability.
Review by GETBIZI: Soft motion is the essence of Philip Buller's show "Vulnerability." Upon initial glance, the repetitive nature of certain imagery reminds me of Warhol, but the compositions and color palette make the art uniquely Buller's. The intimate subjects and inviting colors compel you to step closer to each piece to really take them in. There is a beautiful rhythm in each of the works where a figure is continually 'in motion' on the same canvas. For example, looking at large canvas titled "Dance Steps," you see the same figure again and again, but each time in slightly different position as if dancing across the canvas. Very elegant. Buller's work is on exhibit through April 16, 2010-- beautiful to behold, and I highly recommend you stop by to experience the elegance.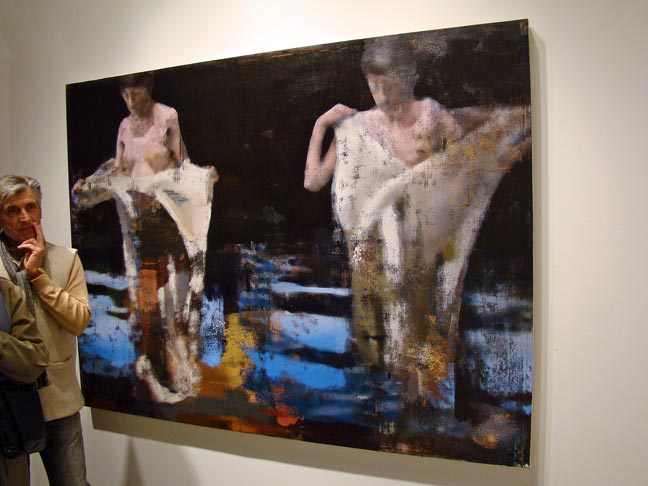 Art by Philip Buller.


Philip Buller art.


Art by Philip Buller.


Art by Philip Buller.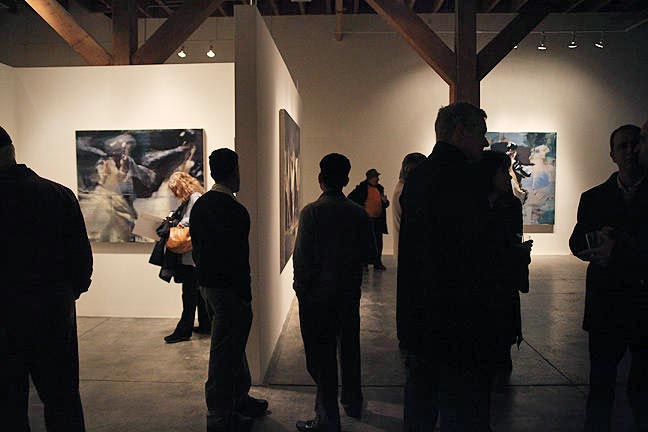 Ambience (image c/o GETBIZI).


***
Mission Cultural Center for Latino Arts: Autonomia - Aesthetics for Renewed Independence Group exhibition, The 23rd Annual Solo Mujeres Show. Curated by Aide Rodriguez; Two-Four Home Girls, Circa 1980. Curated by Claire Haggarty.
Artists in Autonomia: Christine Choi, Amanda Gutierrez, Rema Ghuloum, Isis Rodriguez, Paulina Velasquez Solis, Imin Yeh.
Comment by AB: In the main gallery, the art of the annual Solo Mujeres show exemplifies the continuing struggle for "diverse assertions of personal, political, and economic autonomy."
In the side gallery, Clare Haggarty in collaboration with Sandy Cuadra and Vero Majano present an engaging documentary look back at rites of passage in the 24th and Mission Streets vicinity in the early 1980s including photographs, broadsides, film footage, posters and memorabilia from The Tiny Locas (a teenage girl social group), "You and I" dances, and Low Rider car culture.
Autonomia art by Isis Rodriguez.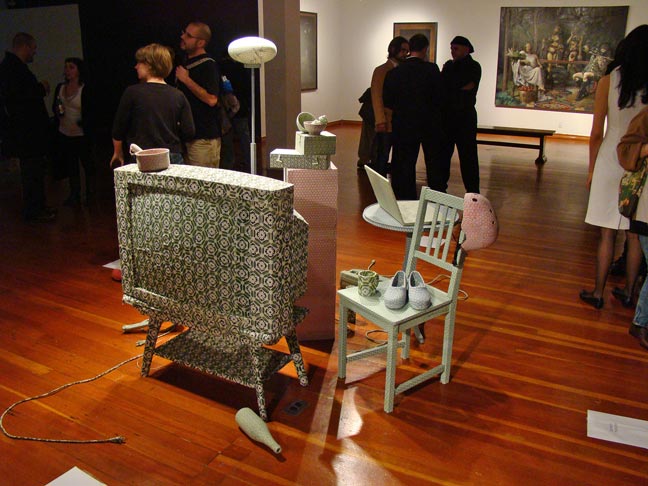 Autonomia art (nicely done).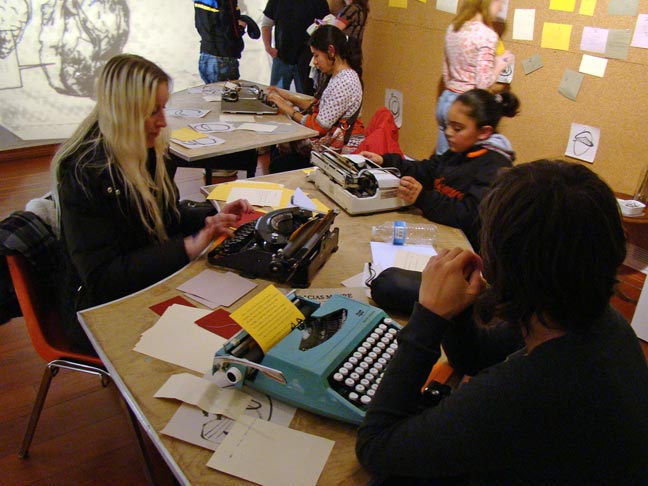 Participatory art in Autonomia.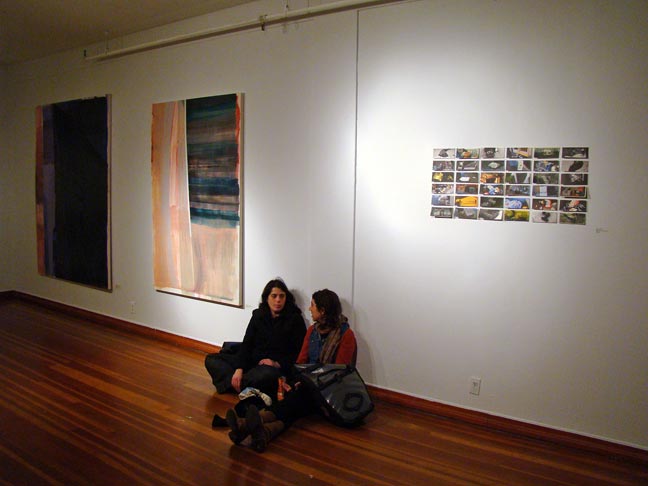 Autonomia art.


Art on right in above image closer from Autonomia.


Art from Autonomia.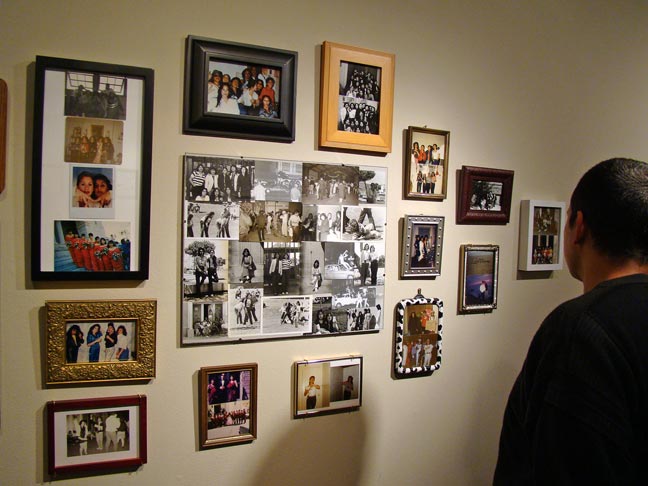 Vintage photos from Two-Four Home Girls.


Vintage posters and broadsides from Two-Four Home Girls.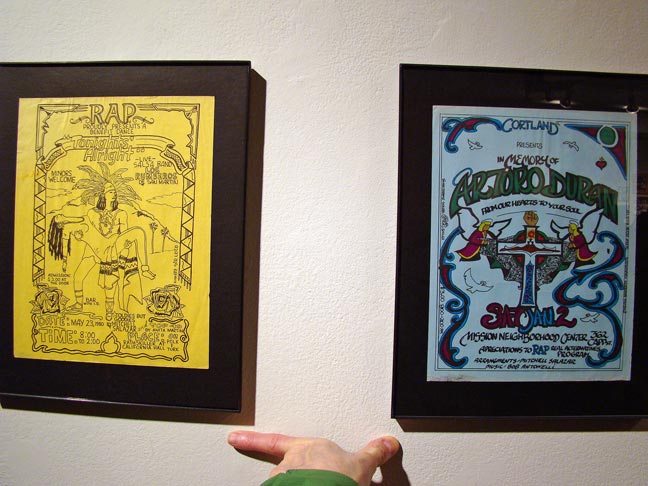 Posters and broadsides closer from Two-Four Home Girls.


1980s newspapers and record albums from Two-Four Home Girls.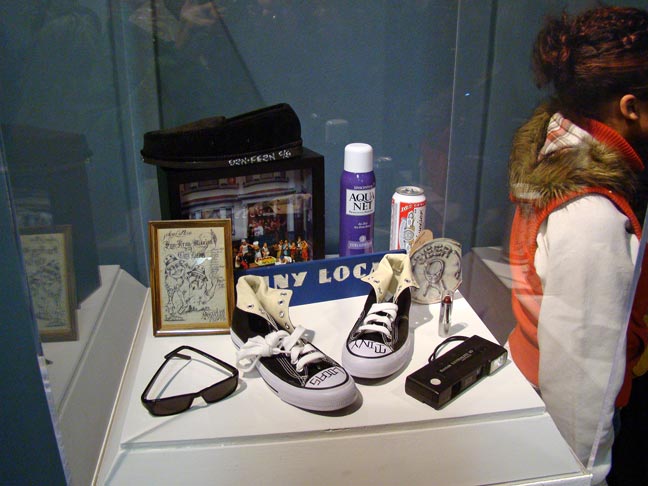 1980s memorabilia from Two-Four Home Girls.


***