SAN FRANCISCO GALLERY OPENINGS
JAMES NICHOLSON - URBIS ARTIUM - GHOST HOUSE - STUDIO 222
03.17.05
James Nicholson Gallery: We are moving to New York City.
Photographer: Thomas Wrede.
Comment: After about a year and a half at the big 49, James Nicholson Gallery closes doors here and moves to NYC. New York, says the press release, will provide "the gallery and its artists with the opportunity to gain greater recognition in the center of the art world." New location to be announced.
That said, this might be a good time to point up the competitive nature of the business, not from loss-leader or buy-one-get-one-free standpoints, but from the perspective that people who buy art have no shortage of choices. Complicating matters, owning art is not necessary to survive, meaning one chubby chunk of challenges to trounce on the way to ascribing and ultimately extracting cash value for art. From conception to visualization to materializing visions to presenting materialized visions in ways that prospective buyers can understand, identify with, and want to incorporate into their lives-- learn to work that donkey and you're in.
Twitterpated by art analysis from a marketing standpoint? Well, consider this: If you can't make a living making and/or selling art (assuming no parental largesse), then you have to make a living doing something else. That simple and no more complicated.
Here we are.


Photography - last time.


Photography - reminiscences.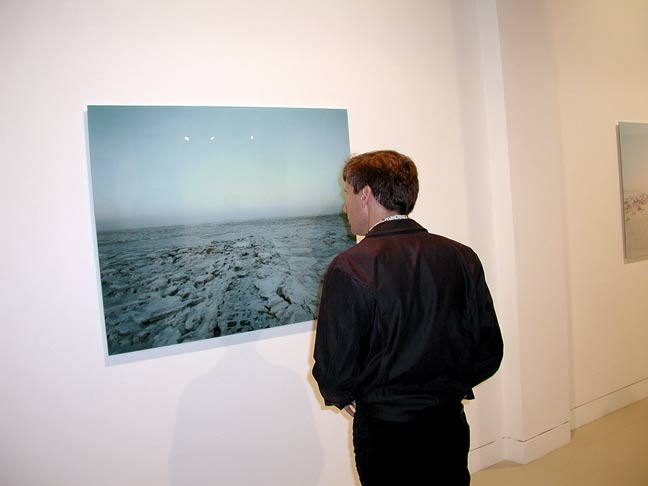 Photography - that's it.


Bye-bye James Nicholson.


***
Urbis Artium Gallery: A World of Influence, A Workhorse Collective Show.
Artists: Adam 5100, Empte Eyes, Ephameron, Erick Rodriquez, Evol CTink, Lesley Reppeteaux, Logan Hicks, KGBE Rotgut, Man One, Nick Walker, Pisa 73 CTink, Sean Starwars, Surge-MDR.
Comment: Workhorse Collective is an international group of urban artists representing Berlin, Bristol (England), New Orleans, Oakland, San Francisco, Los Angeles, Rhode Island, Antwerp, San Diego, and elsewhere. Different countries have different art, so you can go to the Workhorse Collective show and sample art from other countries without actually having to visit those countries. Plus, this is one of only a few local shows where you can see urban art from other countries. Plus, if you meet and get to know artists from other countries, especially Oakland, you can hit 'em up for places to stay when you visit their countries. Price range: $5-$3500, most under $500, plenty for $100 or less.
Art (Lesley Reppeteaux).


Art (Adam 5100).


Art (Sergio Hernandez).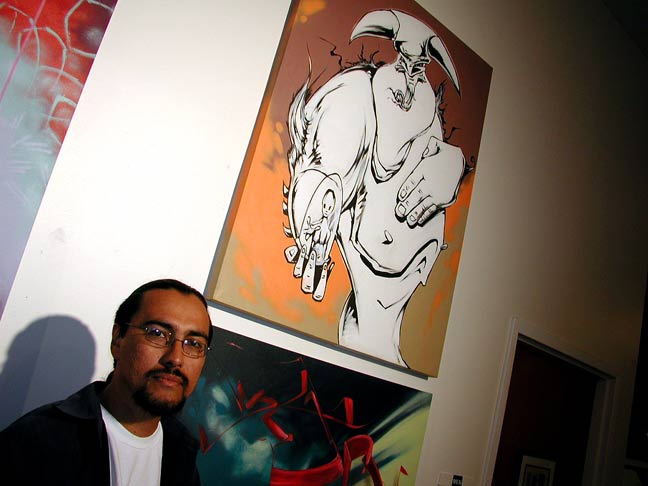 Man One - art.


Adam 5100 - art.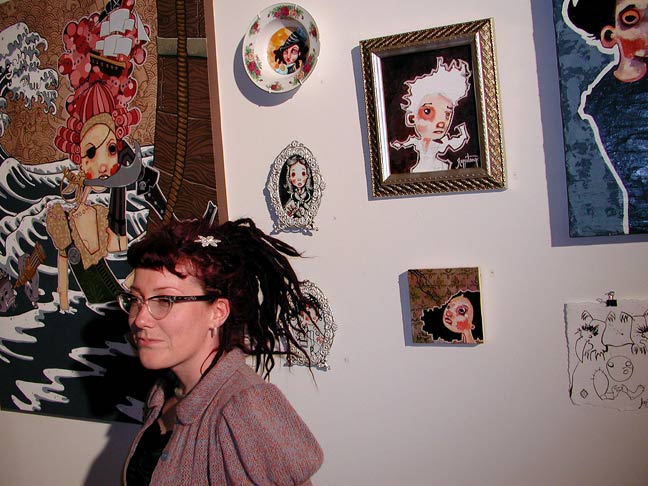 Lesley Reppeteaux - art.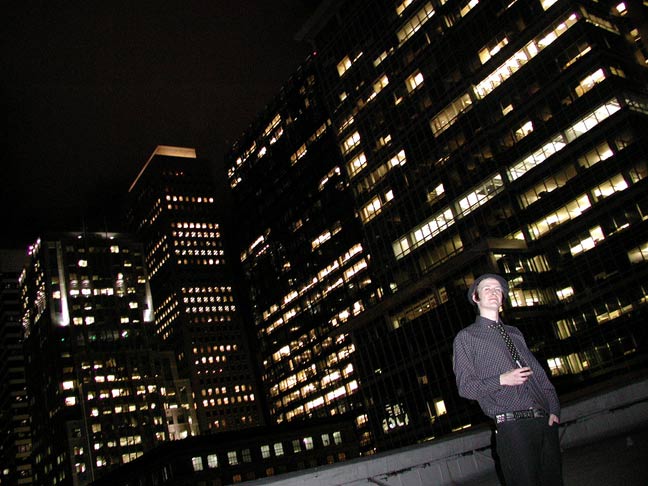 Empte Eyes on the roof.


Art (Logan Hicks).


Art (Evol CTink).


Art.


***
Ghost House, 1947 Mission St., San Francisco, 94103: White to Cream and Guitars.
Artists: Unclear.
Comment: The place was in complete chaos when I arrived, an hour or so after the show was supposed to open. Everyone was too busy to explain things. Sometimes set-up gets crinked and that's the way it goes. But in relentless quest to document the instant, behold the visuals.
Preparatory.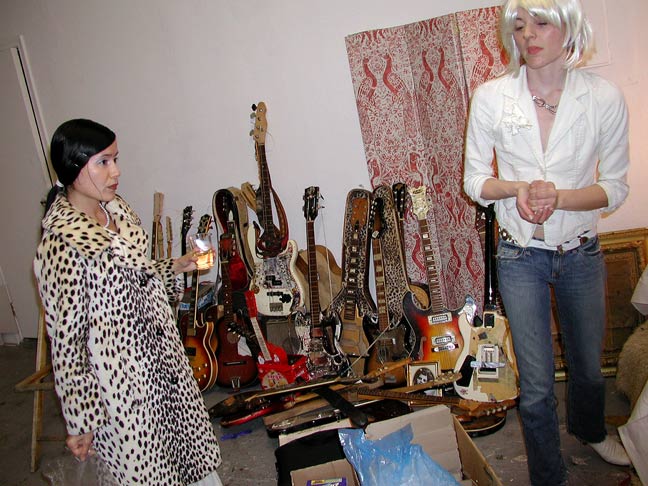 Preparatory.


Curator Miguel.


Preparatory.


Situation.


Outer.


***
Studio 222, 3435 Cesar Chavez, San Francisco, 94110; 415.282.2747: Memories that Existed Only Unto Themselves, 200 Small Disposable-Camera Photographs.
Artist: Eddie Baker.
Comment: I don't usually cover events at artists' studios, but I was impressed by the way Eddie Baker hung the show-- by carefully poking a 10 penny finish nail through the top center margin of each photograph, and then hammering all 200 poked photos into the wall. He also painted the wall. That's a lot of work for not much in the way of material gain, and it's the kind of sacrifice, dedication, and attention to detail I like to see when I look at art. The photographs weren't too shabby either-- he found them lying around in a box in his apartment and decided to do something with them.
Hello.


Eddie Baker - art.


Thanks. Bye.