SAN FRANCISCO ART GALLERIES - OPENINGS
GRAY AREA GALLERY - ROOT DIVISION
04.14.07
Gray Area Gallery: PHotoREALness.
Artists: House of Herrera, Robert Guzman, Molly DeCoudreaux, Eric Shutterslut Stein, Keith Aguiar, Judy Cock, Alexx Conroy, Jessica Tanzer, Ken Woodward, Jacob Sperber, Mattie Gates.
Comment: Knifelike gender-bender of a photo jolt cuts to the crux of hepcat Ess Eff counterculture pulse.
Photography.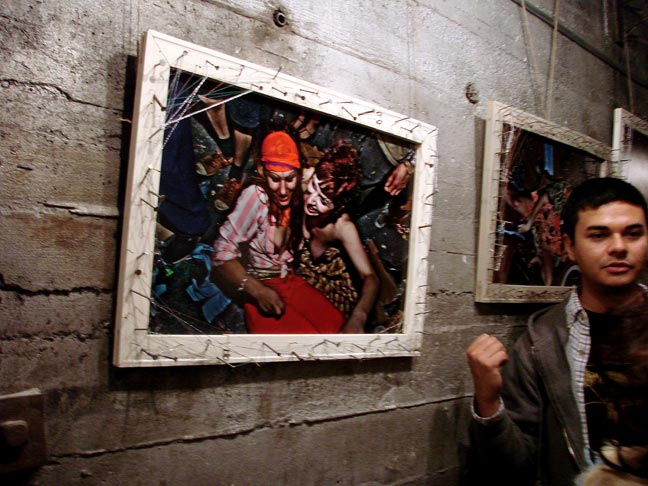 Photos.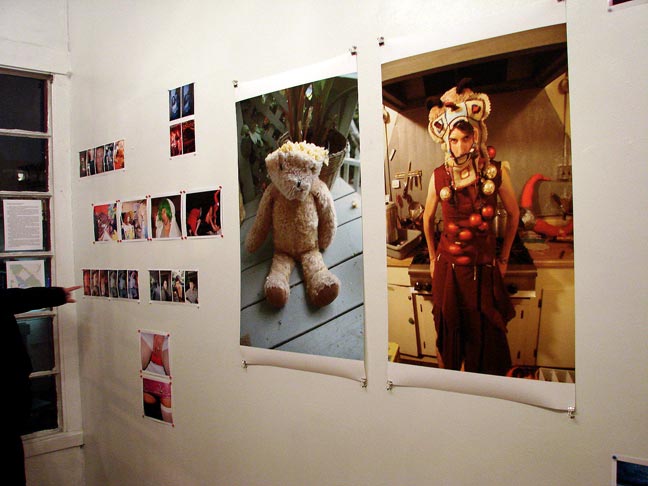 Images.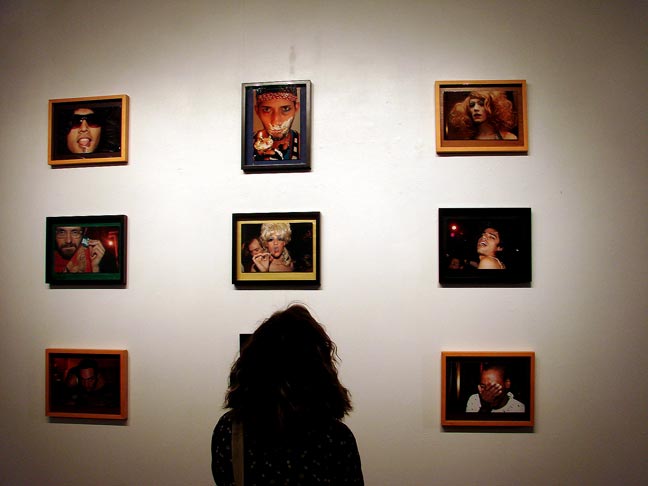 Photographs.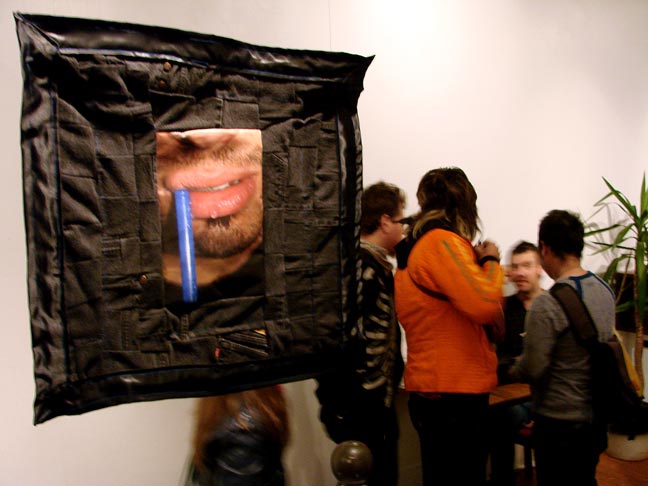 Photos.


Images.


Photography.


***
Root Division: Taste 2007.
Artists: Elizabeth Bernstein, Matt Black, Lori del Mar, Arvin Flores, Melissa Gwyn, Ryan Hackett, Liz Hickok, Melissa Hutton, Keira Kotler, Carrie Lederer, Molly McCracken, Yvette Molina, Jenna North, Nanda Palmieri, Jenn Shifflet, Chris Thorson, Hannah Pearl Walcott.
Comment: Art for the senses includes a do-it-yourself-earthquake JELL-O-Francisco diorama by Liz Hickock amusingly reminding us that catastrophe is right around the corner, a white fur subwoofer ass-oscillator of a bench by Ryan Hackett, and more.
Art.


Art.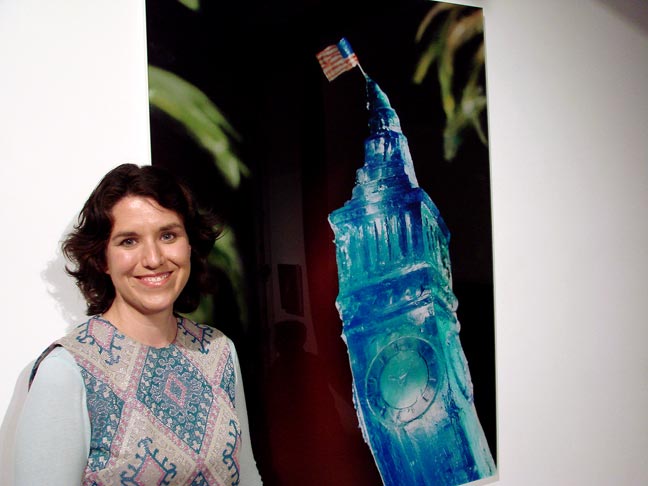 Liz Hickok - architectural JELL-O art.


Art.


Art.


Art.


Quivering Marina District JELL-O diorama art (Liz Hickok).


Art.


Art.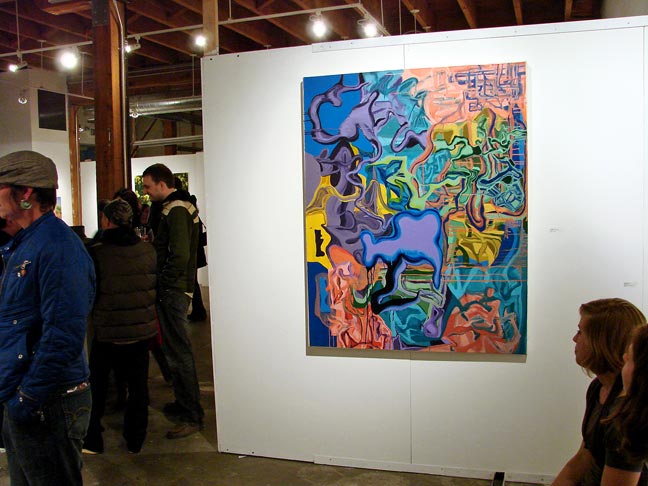 Art.


Art.


***