SAN FRANCISCO ART GALLERIES - OPENINGS
LINCART - 440 BRANNAN - MMGALLERIES
CELLSPACE - ROOT DIVISION - RX GALLERY
CHERRY BLOSSOM FESTIVAL - SCULPTURESITE GALLERY
04.19.07
In Affiliation with the San Francisco Cherry Blossom Festival: ReCycle Royanji.
Comment: Judith Selby Lang conceives and executes (with the aid of numerous assistants) a traditional Japanese rock garden made entirely of recyclables including thousands of white plastic grocery bags sewn together.
Recycle art - like it.


Recycle art.


***
Sculpturesite Gallery: Anna Skibska - Don't Sit on the Fence.
Comment: Gossamer intertwined intersected glass sculptures float before your eyes, so tenuous and delicate you marvel at how Anna Skibska nuances them into existence.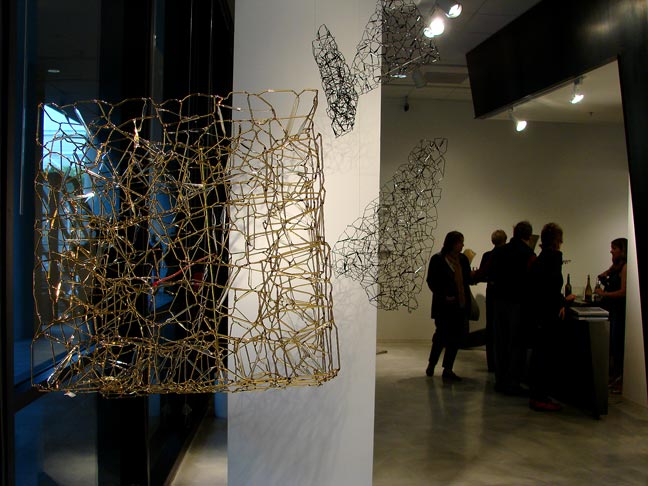 Sculpture.


Sculpture.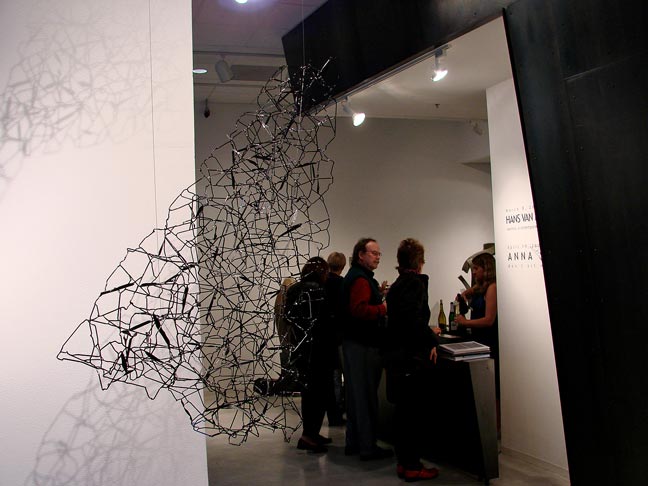 Sculpture.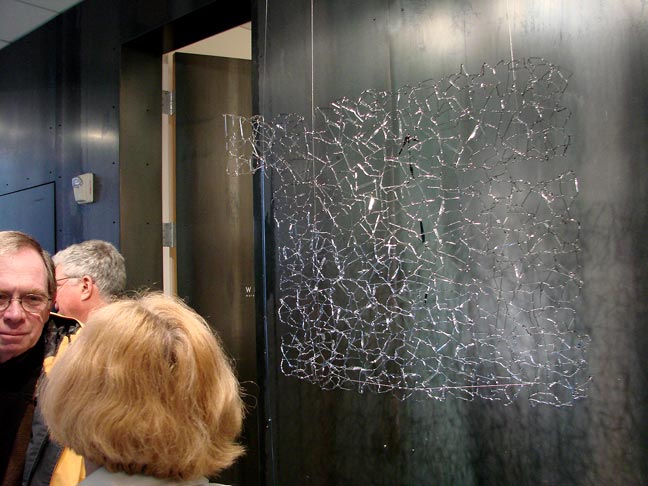 Sculpture.


***
MMGalleries in collaboration with the Instituto Italiano di Cultura: Daniele Girardi - Extension of the Inner Landscape.
Comment: Artist Daniele Girardi straddles the line between painting and digital imaging by creating digital images from his original paintings and then hand embellishing those images with paint. The twist on the not-all-that-unusual practice, according to the artist, is that he simultaneously involves original paintings and digital images of those paintings in a co-evolutionary dance of sorts, each progressively impacting the appearance of the other-- at least as near as I understand it. So OK. Fine.
My beef is that the large works on display here, described on the menu as "mixed media on canvas," are digital prints with discreet amounts of paint applied by hand. I don't care how they come into being or how florid the explanatory-- that's what they are. If it's a digital print with hand painting, call it that-- not mixed media. Mixed media is a traditional term, predating the digital age, traditionally used to describe a work of art that is created by hand with traditional materials.
You wanna know my other reason for being up front about the digital aspect? My main reason? People who buy art deserve to know what they're buying. It's that simple and no more complicated.
The gallery alcove, meanwhile, is festooned with a tornadic display of small-format works on paper, in this case, entirely totally painted by hand.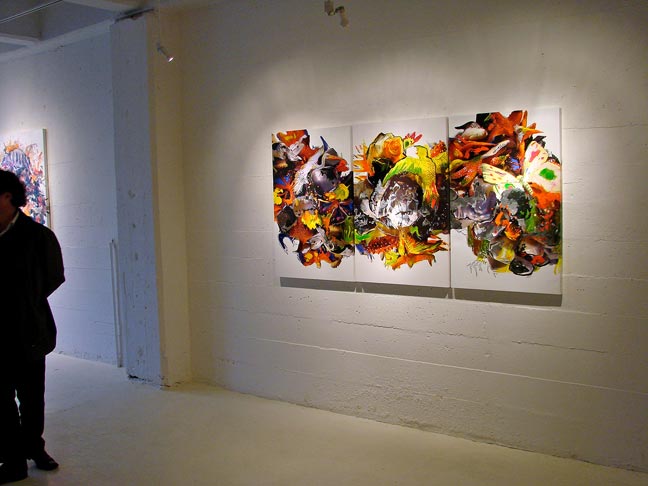 Digital print of a painting manually accented with paint.


Hand-embellished digital reproduction of a painting.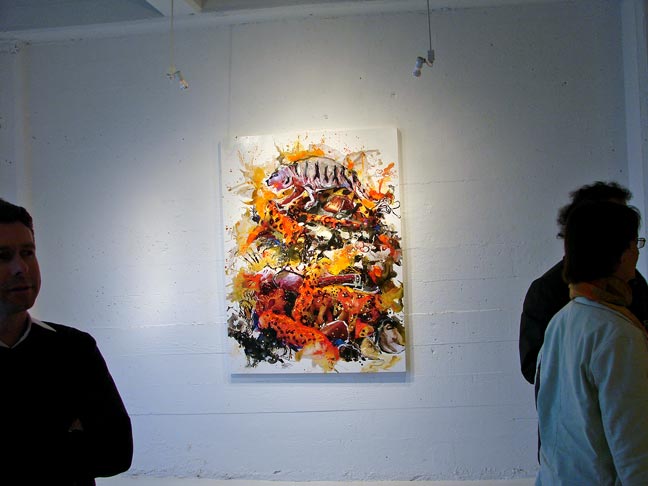 Digital print of a painting accented by hand with paint.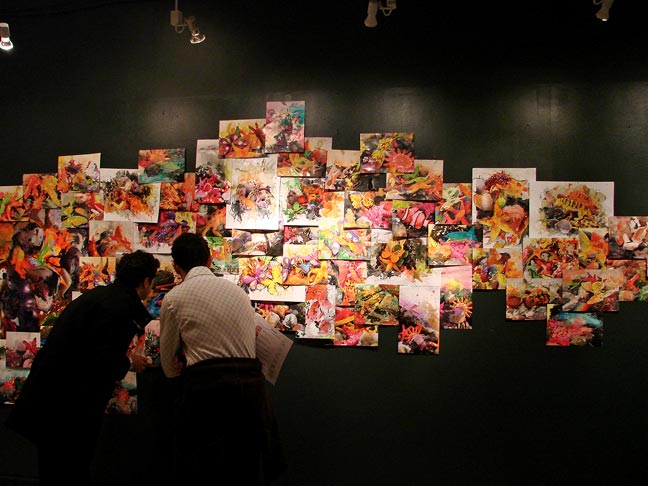 Original art.


***
440 Brannan: Elaheh Borna - Mixed Media.
Comment: 440 Brannan, primarily a fashion studio and showroom, throws an occasional art show. This time around, artist and fashion designer, Elaheh Borna, shows a selection of treated textiles translated abstract. Kinda like 'em.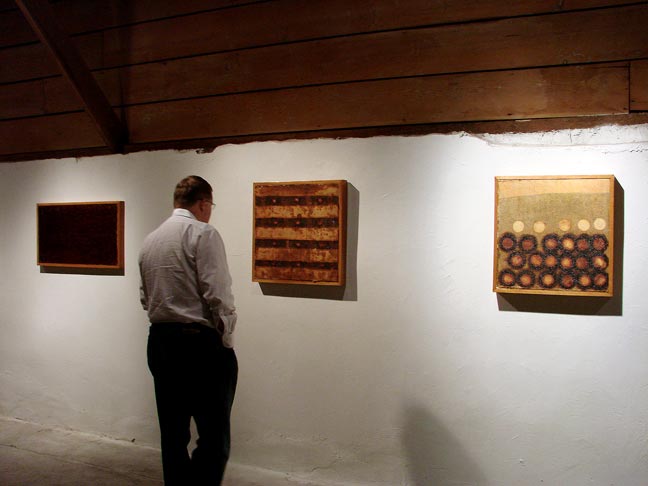 Art.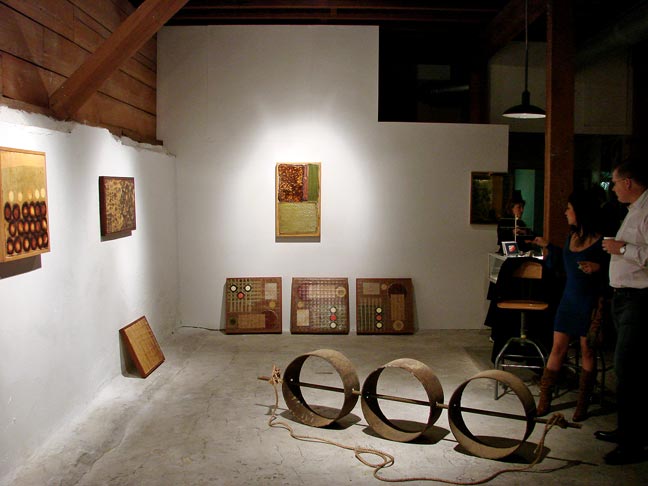 Art.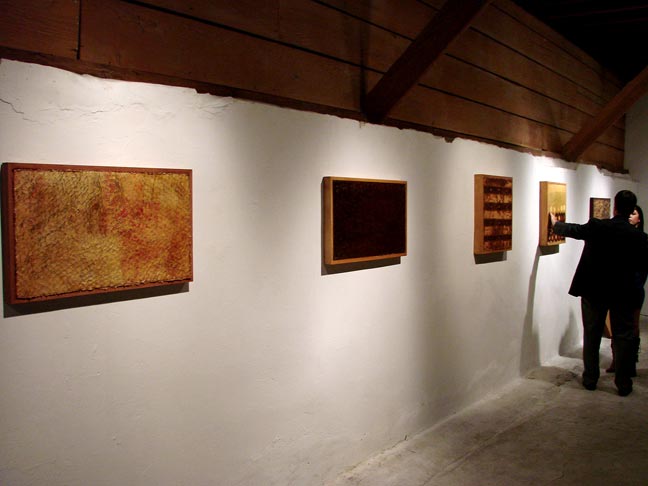 Art.


Art.


***
Lincart Gallery: Omar Chacon - New Paintings; Matt Gonzalez - Walking in the City.
Comment: Omar Chacon drips, clips, minces, and weaves phenomenal extravagant rainbow fantasia with paint. As for Matt Gonzalez, I assume from his show's title that he acquires ingredients for his essential effective collages while wending his way around town. In summation, if it happens at Lincart, it's gonna be a party.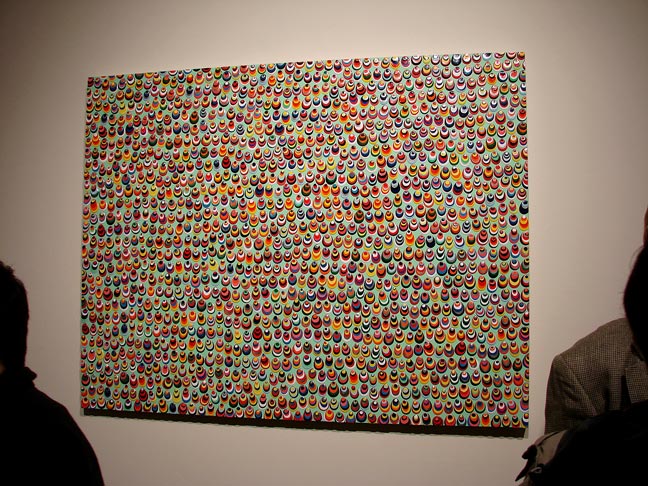 Art (Omar Chacon).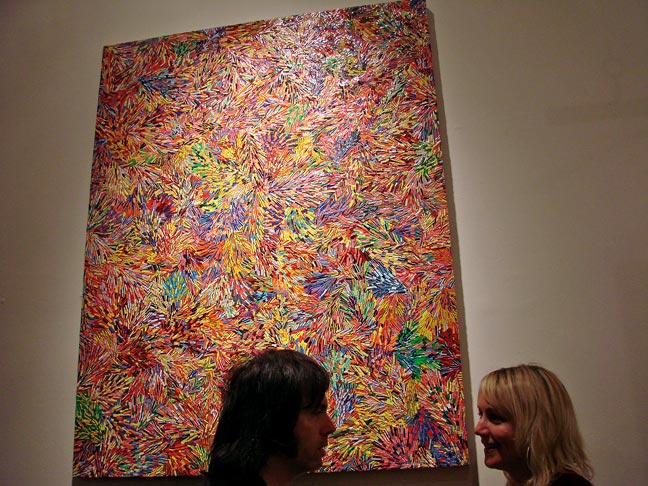 Art (Omar Chacon). Let's inspect this one up close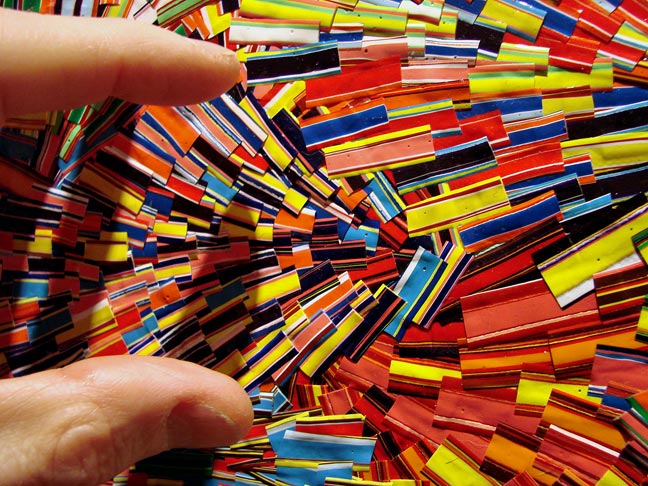 Up close (Omar Chacon). Total dedication + talent = primo art.


Omar Chacon - Matt Gonzalez.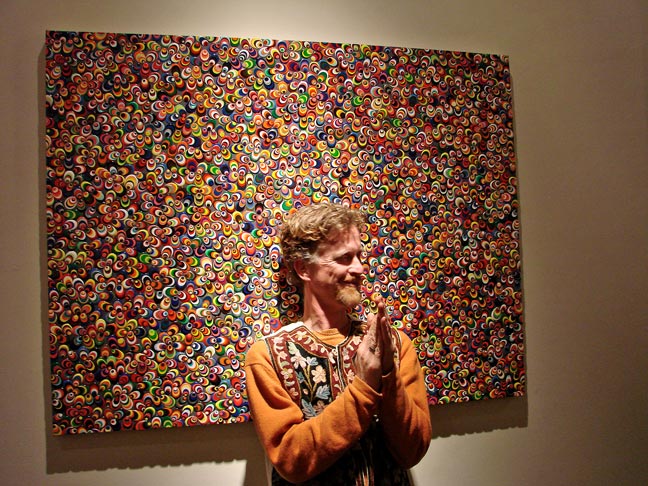 Art (Omar Chacon).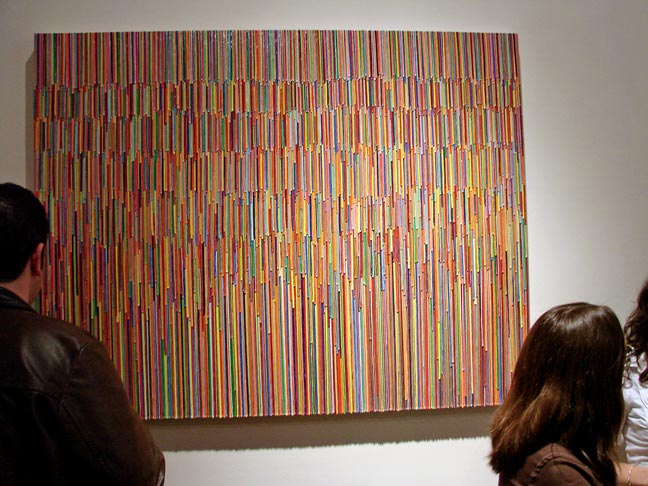 Art (Omar Chacon).


Art (Matt Gonzalez).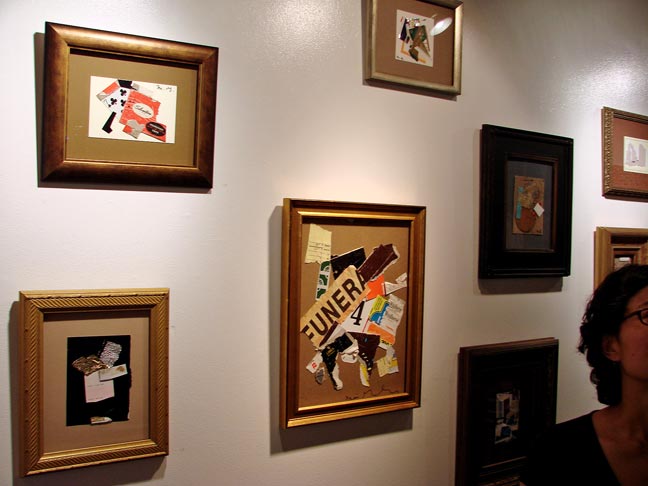 Art (Matt Gonzalez).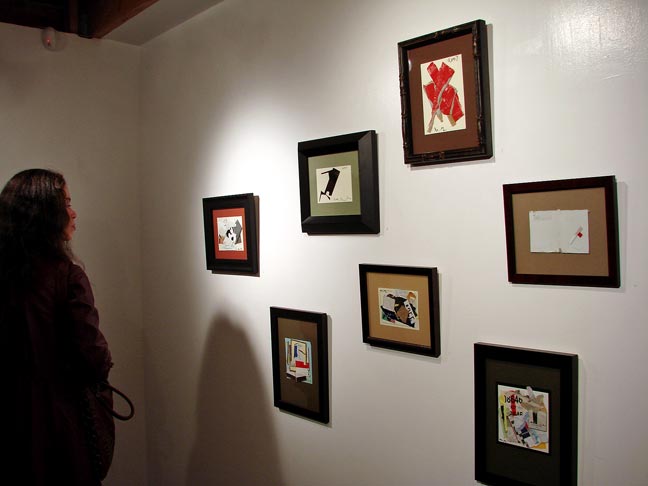 Art (Matt Gonzalez).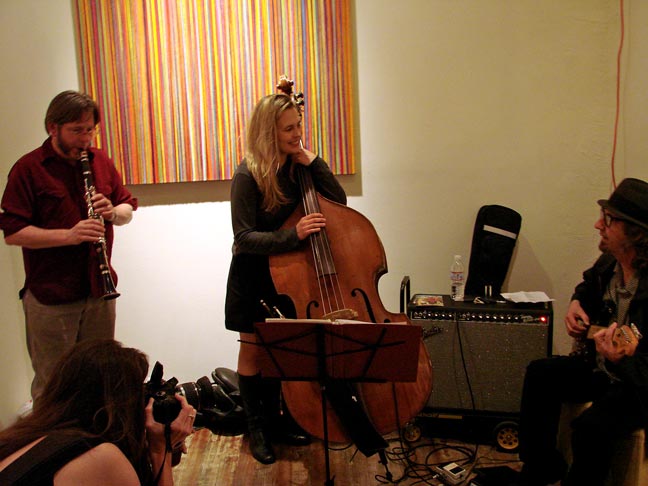 Tunes.


***
Crucible Steel Gallery at CELLspace: Amy Wing Fong Lee - Beasties.
Comment: Amy Wing Fong Lee concocts a cornucopia of creatures in paint, but what gets my goat are her marvelous cardboard frames. They're so choice, I'd go to a show of just those-- but it's all good here. Supporting Fong's fantasies, Joshua Short and Scott Falkowski craft up a family of badass gryphon-esque heads entirely out of used cardboard boxes, masking tape, and pressed paper fruit crate dividers. Cherry show; go see.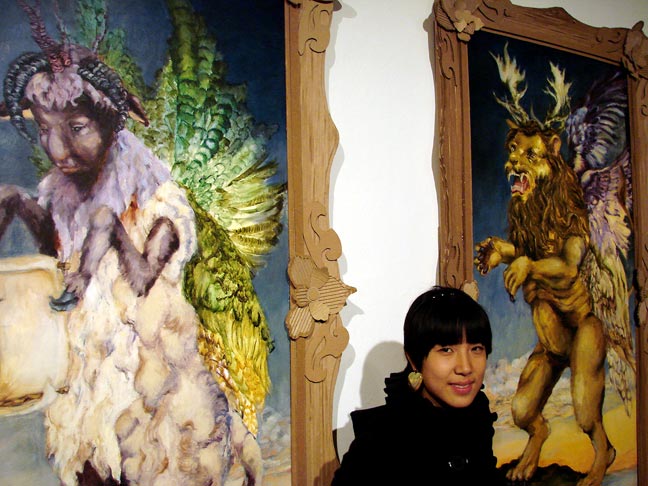 Amy Wing Fong Lee - art.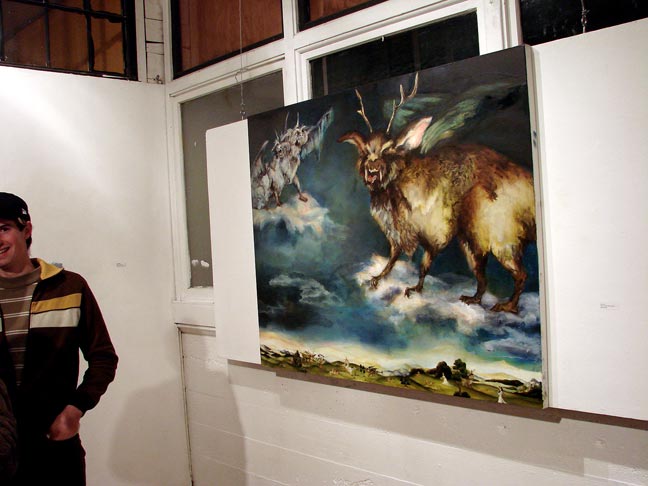 Art (Amy Wing Fong Lee).


Art (Amy Wing Fong Lee).


Art (Joshua Short & Scott Falkowski).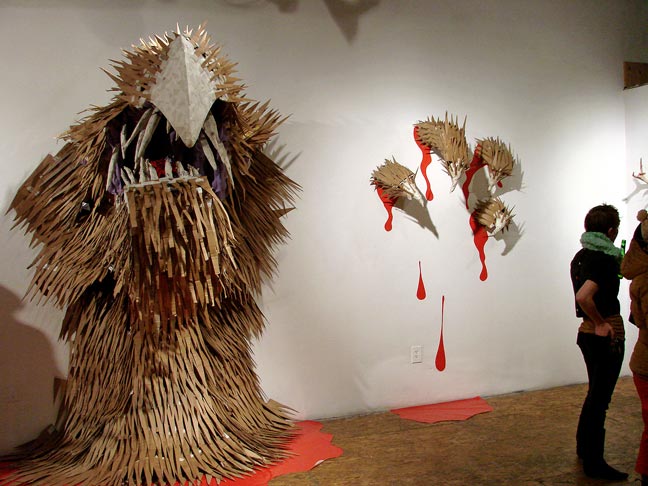 Art (Joshua Short & Scott Falkowski).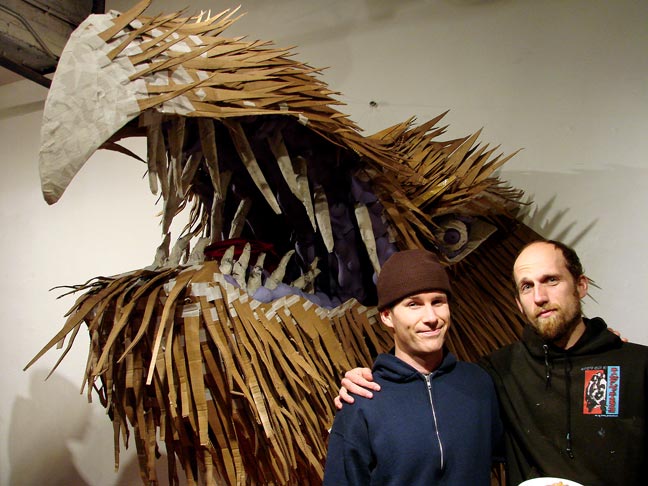 Scott Falkowski - Joshua Short - "Death Cry of Recyclor."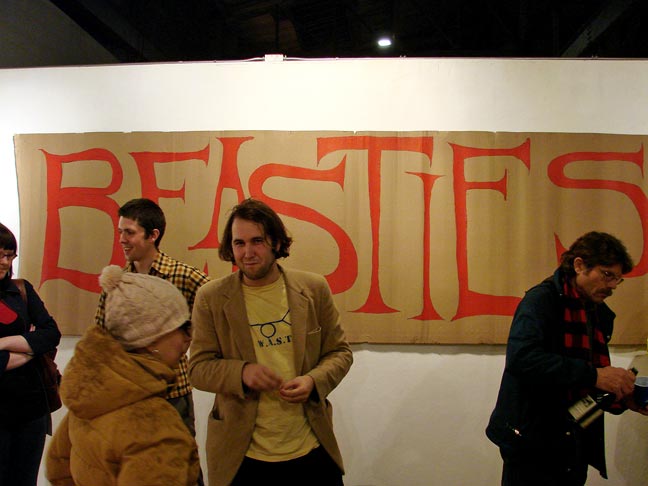 What it is.


***
Root Division: Taste 2007.
Artists: Elizabeth Bernstein, Matt Black, Lori del Mar, Arvin Flores, Melissa Gwyn, Ryan Hackett, Liz Hickok, Melissa Hutton, Keira Kotler, Carrie Lederer, Molly McCracken, Yvette Molina, Jenna North, Nanda Palmieri, Jenn Shifflet, Chris Thorson, Hannah Pearl Walcott.
Comment: Root Division's annual fundraising event. Good art, good music, good food, good drink, and plenty of revelry combine for an exemplary party. I'd hustle this one onto the social calendar for next year. Like it.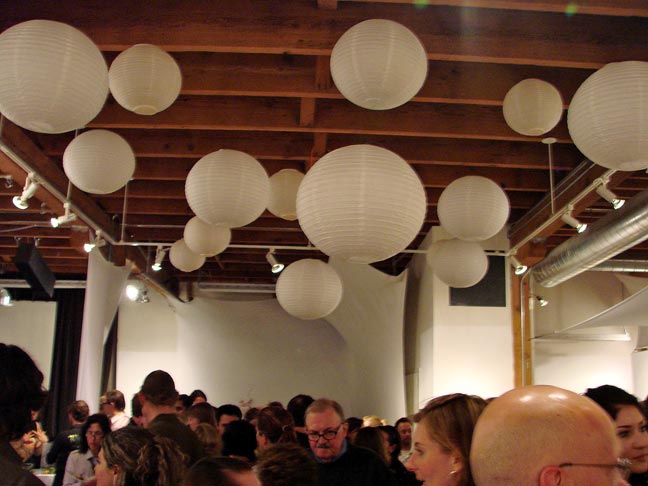 Circumstance.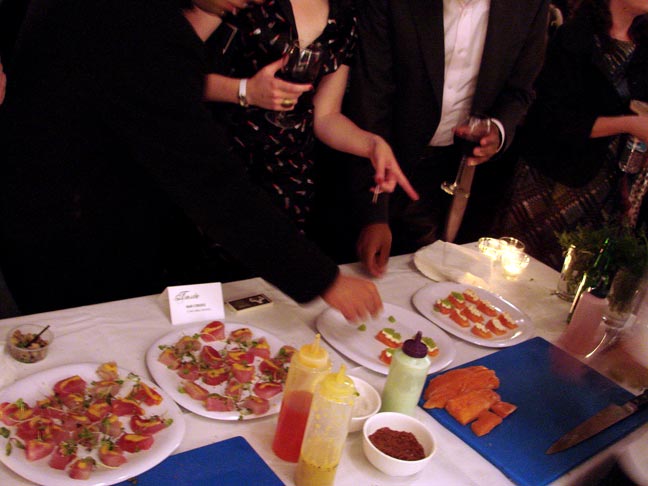 Edibles.


Participants.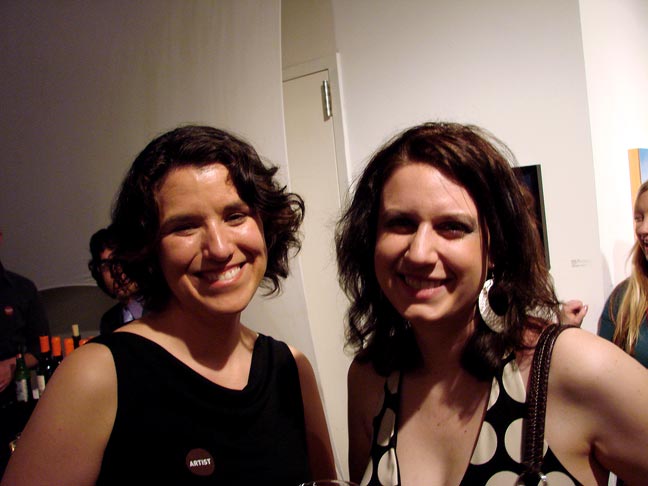 Attendees.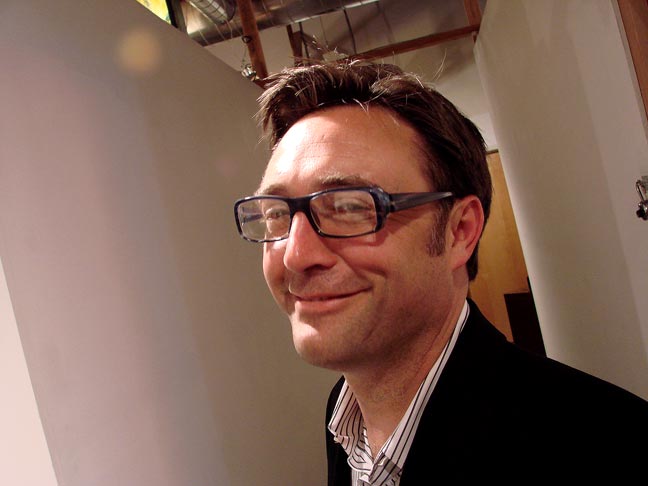 Event organizer Michael Krouse.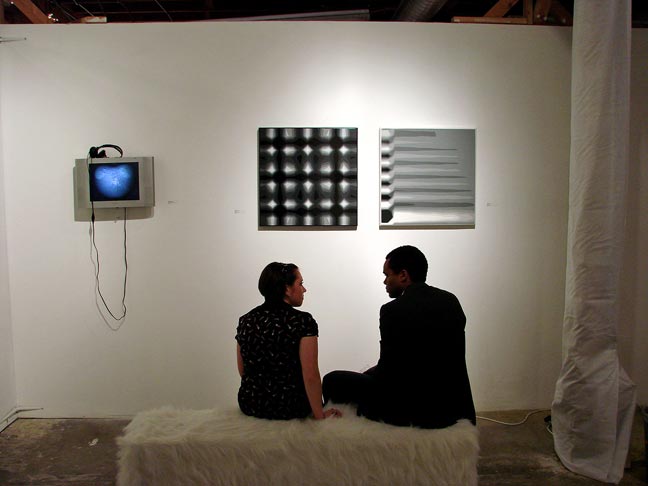 Art.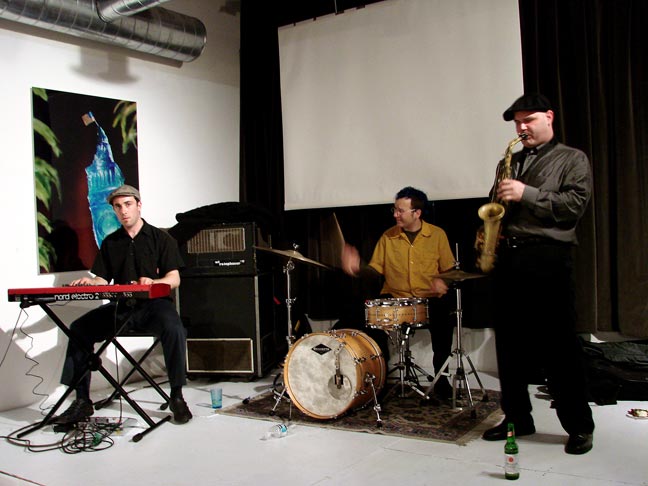 Tunes.


***
RX Gallery at CELLspace: Dream One TDK - Raised in the Hustle, Enlightened by the Struggle.
Comment: Retrospective homage to pioneer Hip Hop and graffiti artist Michael "Dream" Francisco features vintage Dream originals as well as tributes to his life and work from a crew of his contemporary and descendant practitioners. Deep urban here.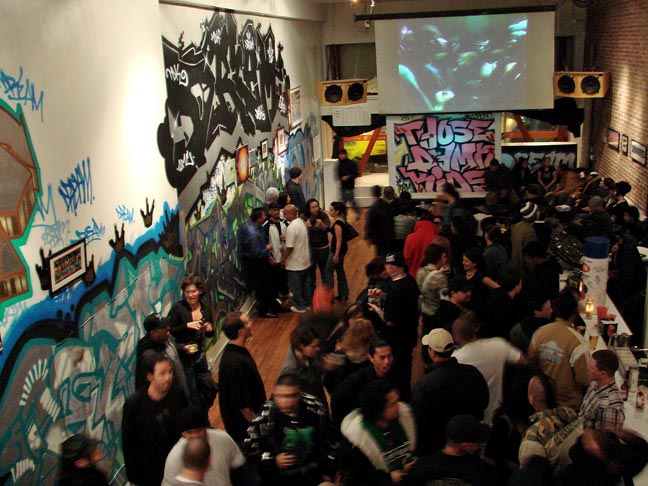 Pan left.


Pan right.


Art.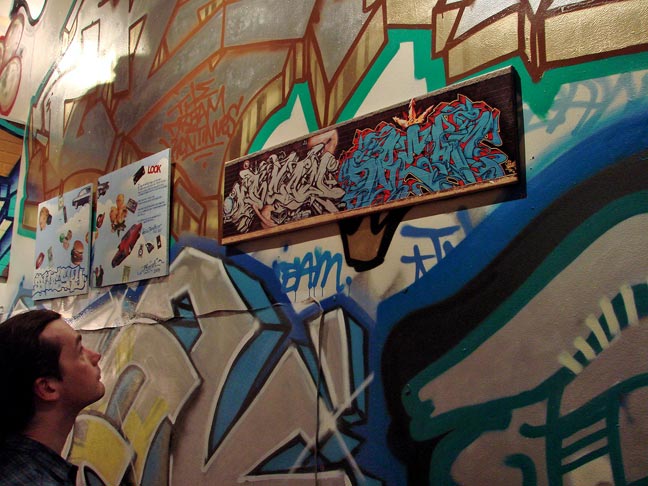 Art.


Art.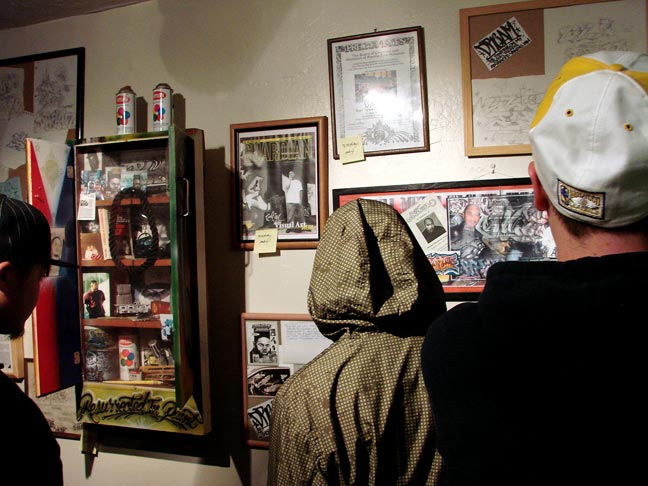 Memorabilia.


Michael "Dream" Francisco.


***