***
San Francisco Art Institute: Principal - 2014 Master of Fine Arts Exhibition.
Artists: About 80.
Comment by AB: This year's crop of SFAI MFAs is about the best I can recall seeing. Once again, they gussy up The Old Mint with just about every art form imaginable. Wanna see what I mean? Here... check it out. If I mislabeled any art, please email me.
Drawing by Mariel Bayona at San Francisco Art Institute MFA show (like it).


Pinkie cam detail of art by Mariel Bayona in above image (like it again).


Mariel Bayona ceramic art.


Room full of creatures by Patti Singer.


Expressionless photography by Chandler Holmes.


Marc Daniel Hirsch art.


Art by Na Young Woo & Gabriel Edwards.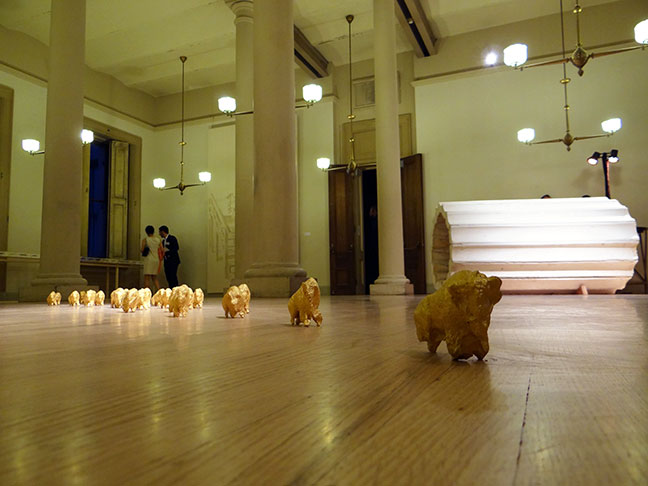 Cross-room migration art.


Poker face performance art by Maria Theresa Barbist.


Fashion art by Anna Rose (like it).


Installation by Tara O'Siochain.


Impressive full room installation by Li Mi.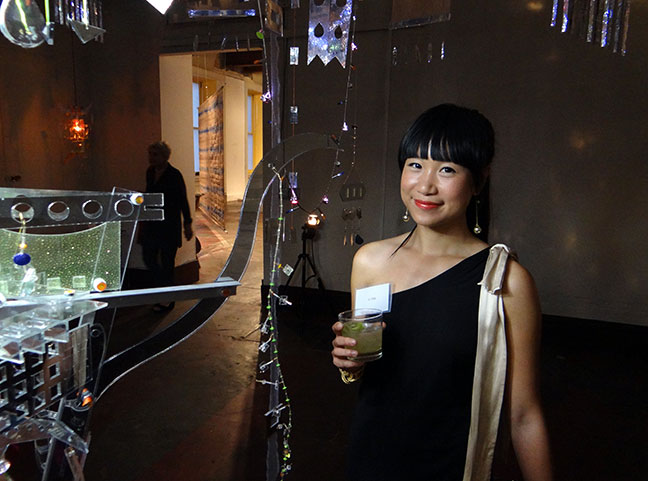 Li Ma and her art at San Francisco Art Institute MFA show.


Sculpture by Lila Maes de Anda (like it).


Back side of Lila Maes de Anda in above image.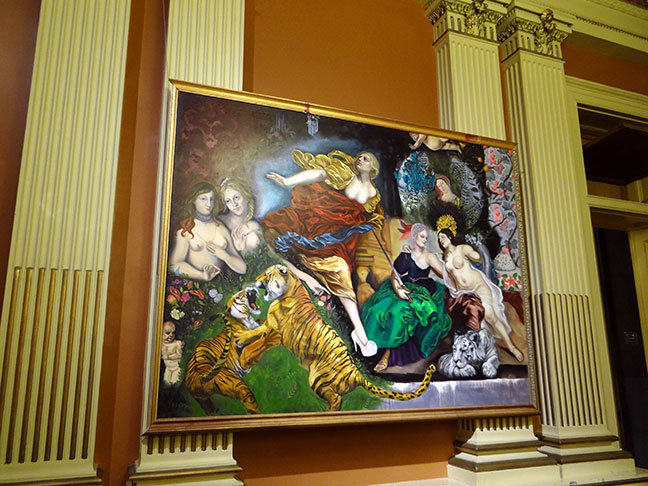 Art by Ashleigh E Norman.


Mismatched frames on Ashleigh E Norman art above (like it).


Displaced residents installation by Marshall Elliott (nicely done).


Participatory explosion video by Maya Smira - you control the action.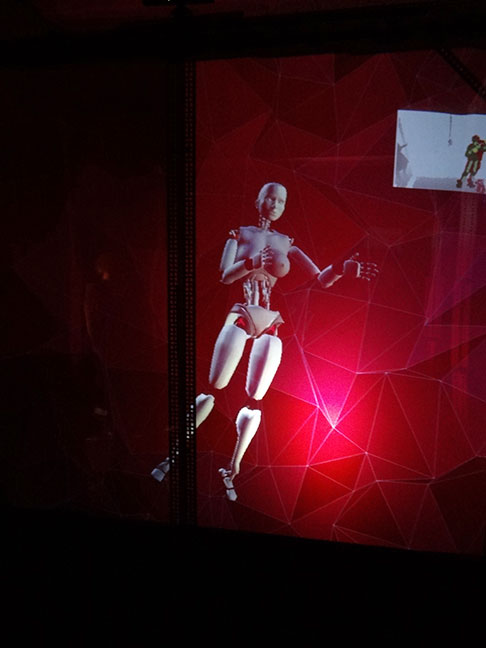 Self-transformation animation art by Jacqueline Buttice.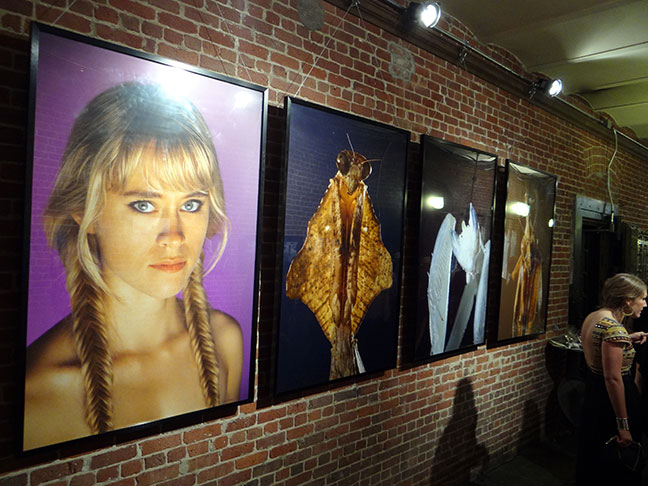 Reagan Pufall photography.


Live watermelon sculpture by Samira Hashemi.


Photography installation by Alex Molinari.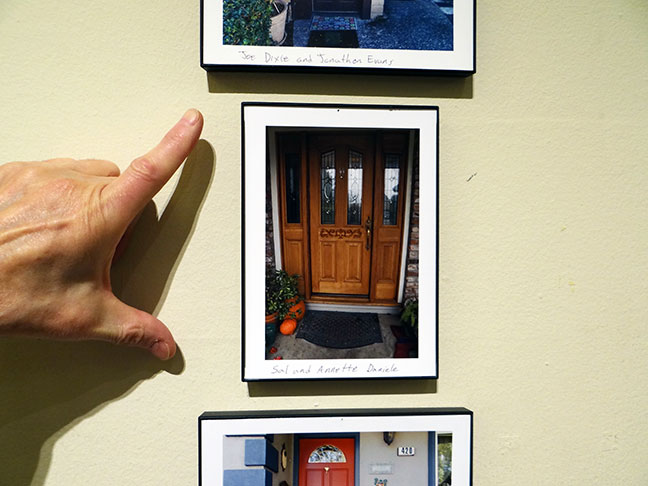 Alex Molinari photograph in above image closer.


Art by Stephanie Rohlfs and Carlos Franco.


Discard art by Patrick Hothan.


Alexander Ziv art.


Video art by Arpi Djenguerian.


Photography by Raquel Torres-Arzola.


Projection art by Nathan Rosquist.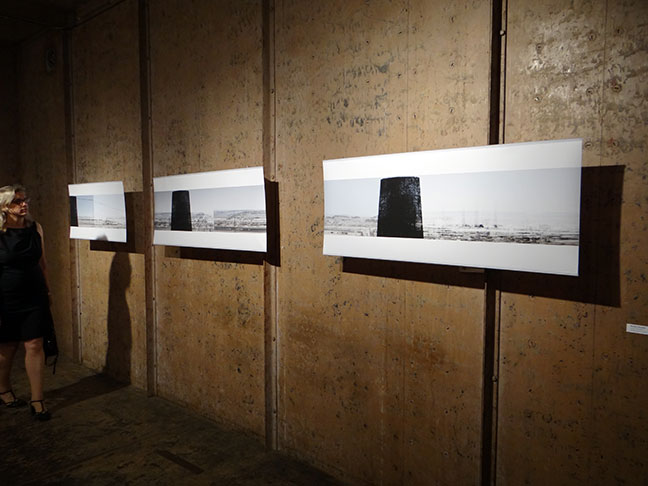 Photography by Monika Lukowska.


Installation art by Spencer Product.


Installation by Irene Carvajal.


Big bird art by Shay Arick (I think).


Festivities - SFAI 2014 MFA exhibition, Principal.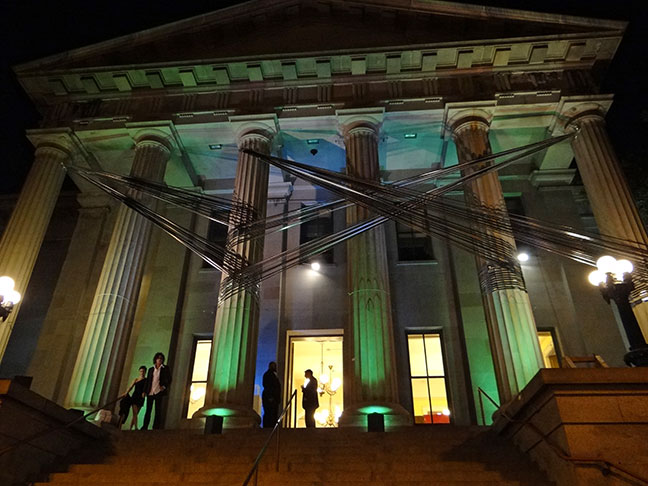 Venue - San Francisco Art Institute 2014 MFA show at The Old Mint
(wrapped pillar installation by Lorena Pérez).


***
Joel B Garzoli Fine Art: Surrealism and Magic Realism.
Artists: John Atherton, Todd Klempan, Robert Rasley, Kristen van Diggelen, Alex Gnidziejko, Aaron Bohrod, Raymond Whyte, Robert Brawley, John Langley Howard, John Lear, Charles Rain, Walter Murch, more.
Review by RWM: Maybe not as miraculous or fantastic as one might wish from magic and the imagination gone wild, but an interesting meld of different symbols and metaphors. Pleasing show which has one wondering what the stories behind the art are all about. Fun and unexpected.
Surrealist art by Norman Black at Joel B Garzoli Fine Art.


Self-portrait art by Robert J Brawley.


Pinkie cam detail of Robert Brawley above (now that's some good paintin').


Magic Realist art by Georges Spiro.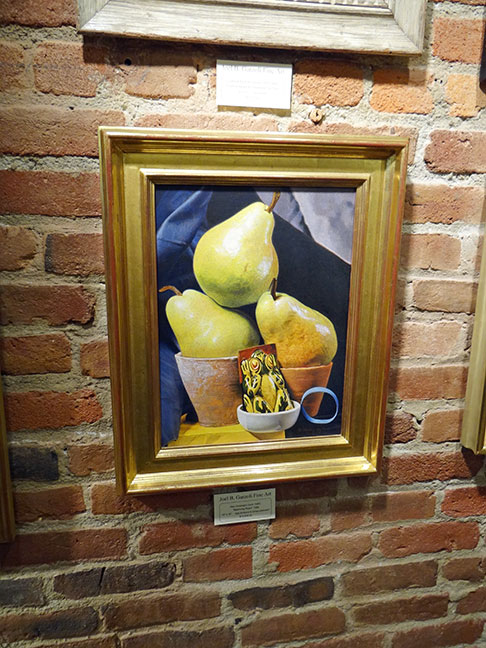 Hyper-real still-life art by Alex Gnidziejko.


Raymond White Surrealist art.


Mixed-media art by Todd Klempan.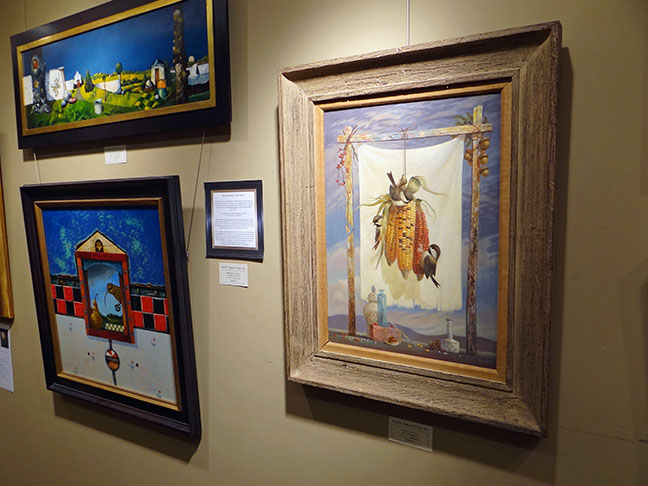 L-R, art by Robert Rasley and Paul Riba.


Setting - group art show at Joel B Garzoli Fine Art.


***