***
California College of the Arts: CCA MFA Thesis Exhibition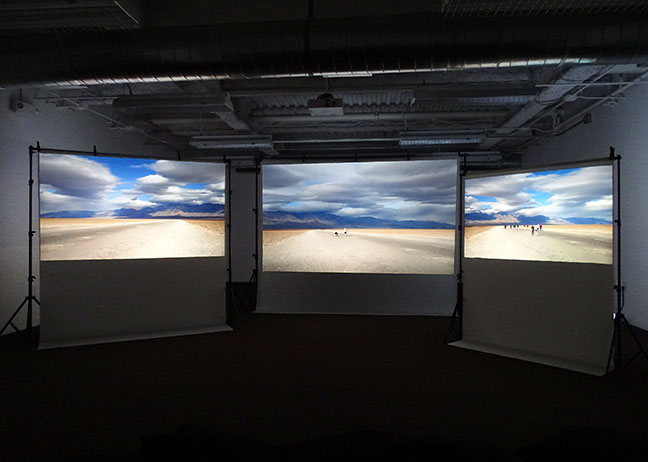 Nice 3-screen video journeys by Erica Molesworth at CCA MFA show.


Art by Jessica King Dreyfus.


Mysterious paintings by Gillian Bostock (pick of the show).


Pinkie cam detail of art in above image.


Overwhelming 40 by 18 foot ink painting by Haisu Tian.


Performance by Kico Le Strange aka Marco Garcia.


Photography by Georgina Reskala (nicely done).


Dimensionalized photographs by Georgina Reskala.


Illusion of looking through a skylight - video installation by Steven Froman.


Art made with grape soda and ashes of burned KKK crosses by Brian Pittman.


Elaborate tribute to Candlestick Park by Joshua Peder Stulen.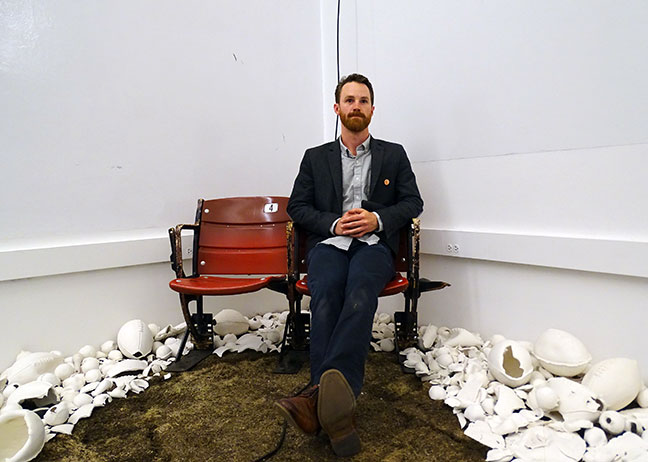 Joshua Peder Stulen and his art at California College of Arts MFA show.


Art incorporating graphic design elements by Chelsea Hill.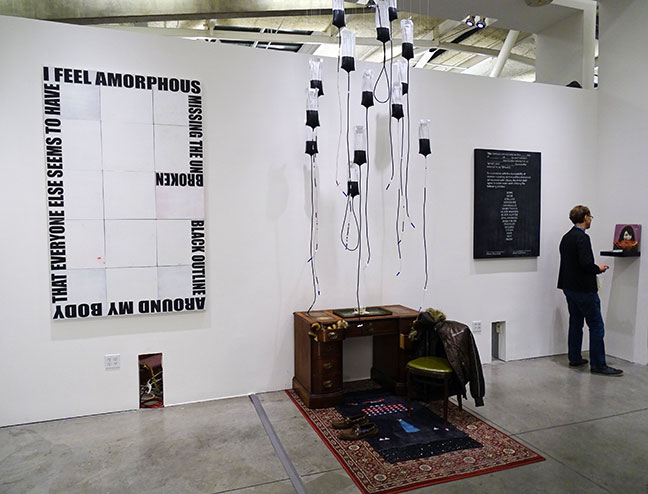 Channing Morgan installation.


Functional installation by Megan Chunn.


Collage and resin art by Sienna Freeman.


Hannah Olivia Nelson art (sorta like it).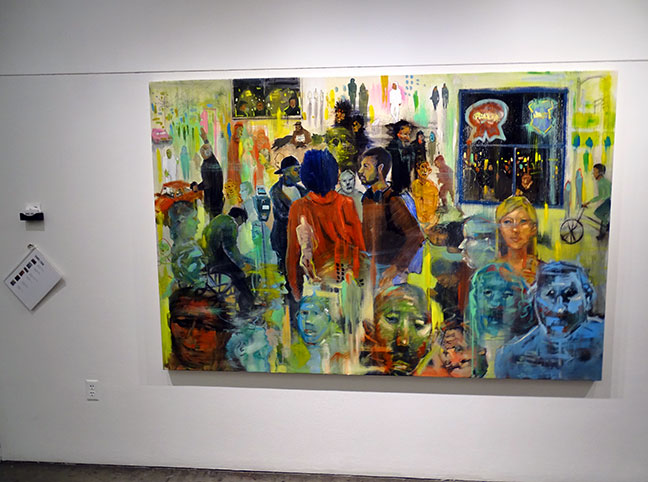 Art by Daniel Chen.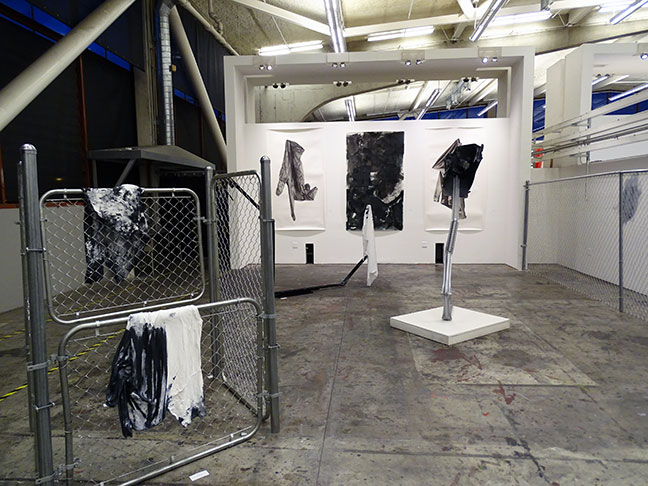 Installation by Luis Pinto.


Reports RWM about this year's CCA MFA Thesis Show, "Great encounter with plenitude and abundance. All sorts of work abounds in this show that does not leave your consciousness when you exit the premises. You can find styles and genres of choice among the abundance. The works are not quite haunting, but they do get ingested by the psyche and internalized in other ways. Fun time to be had for visiting folks who have lots of time to look around. Each room opens up on new stories and playgrounds. Not all fun, but inspiring, provocative and sometimes unnerving. Great one-stop event for those who can handle sensory overload."


***