SAN FRANCISCO ART GALLERIES - OPENINGS
GARAGE BIENNALE - ARTSF
05.26.07
Garage Biennale: The Wunderkammer.
Artists: Sorry-- couldn't find a list.
Comment: Variety-pak of a show based, according to the spec sheet, on the concept of the "wunderkammer" or room where wonders unfold. Tonight's wonders include a video of a parakeet reacting to car sounds, a Volvo station wagon that's been converted into a motorhome (complete with sink, oven, grill, bed, power supply, and solar panels), artist Alexandria Pembleton conducting live rooftop mini-dates in her quest for a meaningful relationship (the performance art version of reality TV, I suppose), a pink wardrobe trunk with wardrobe, a subterranean mini-diaorama of a World War II dogfight, and more. Welcome to episode one of season 2 of the Garage Biennale-- five shows to go-- last Saturday of the month through October.
Volvo motorhome art - fully loaded for about $2450.


Volvo motorhome art from the roof of the garage.


Subterranean dogfight diorama art.


Art.


Video art.


Rooftop dating from below (Alexandria Pembleton and date).


Rooftop dating from above (Alexandria Pembleton and date).


Rooftop dating in progress (Alexandria Pembleton and date).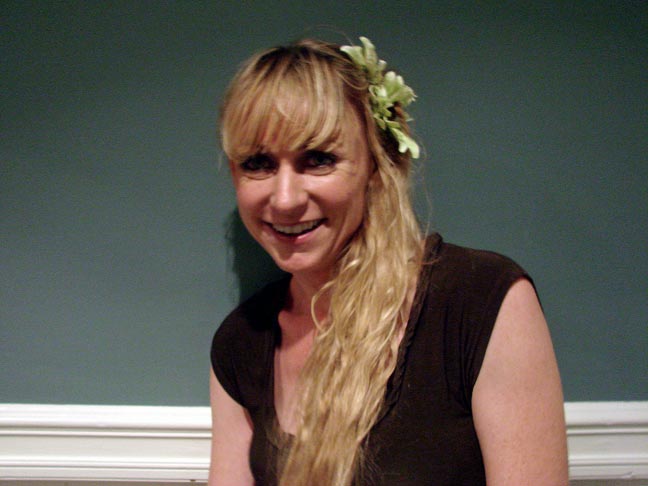 Alexandria Pembleton (Wanna date? Apply here).


***
ArtSF: Love and Hate.
Artists: Allegra Gibson, Amy Sampson, Danyol, Aydasara Ortega, Casper, Cuba, Daniel Edmunds, Diane Wat aka RedHot, Donna Wood, Forever What?, Fred Klein, Han T. Sun, James Lovekin, James S. Leese, Joe Mama, Joe Twistie, Joseph Mudd, Josh, Julia DeGuzman, Kittinhawk, Krista Augius, MAP, Marc Scheff, Melisande, MEONE74, Monica Meza, No Way, Pierre Pressure, Pui-Quan Cheng, Robert Damon, Scotty Enderle, Seamus Malone, Sony Green (Puppy Gang), Tessa Sutton, TJ Walkup.
Comment: It's an art party. That simple and no more complicated.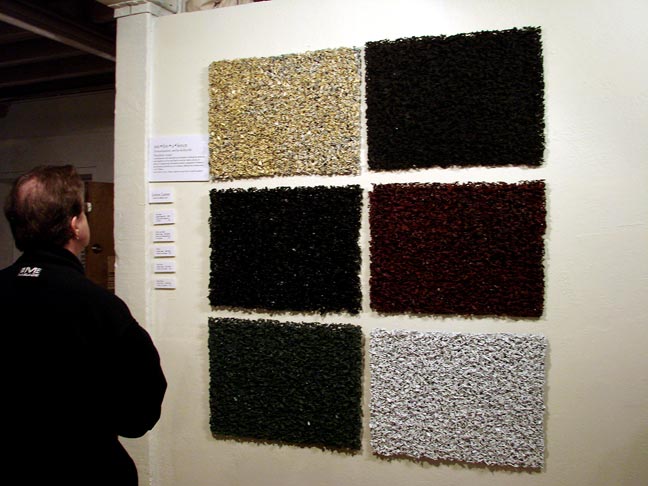 These look interesting. Let's see what they are...


Bonded miniature soldier art (kinda like it).


Art.


Art.


Art.


Conjoined notebook clip art (sorta like it).


Art.


Art.


Tunes (1 Man Banjo).


***