SAN FRANCISCO ART GALLERIES - OPENINGS
CATHARINE CLARK - MILLION FISHES
CHILLIN' PRODUCTIONS
REVIEWED BY KEVIN CLARKE
06.02.07
Catharine Clark Gallery: Breaking Ground Breaking.
Artists: Chester Arnold, Jim Barsness, Ray Beldner, Sandow Birk, Anthony Discenza, Christoph Draeger, Charles Gute, Julie Heffernan, Nina Katchadourian, Reuben Lorch-Miller, Walter Robinson, Lincoln Schatz, Jonathan Solo, Travis Somerville, Inez Storer, Josephine Taylor.
Comment: Inaugural group show celebrates the relocation of Catharine Clark Gallery to 150 Minna Street, right behind SFMOMA.
Art.


Art.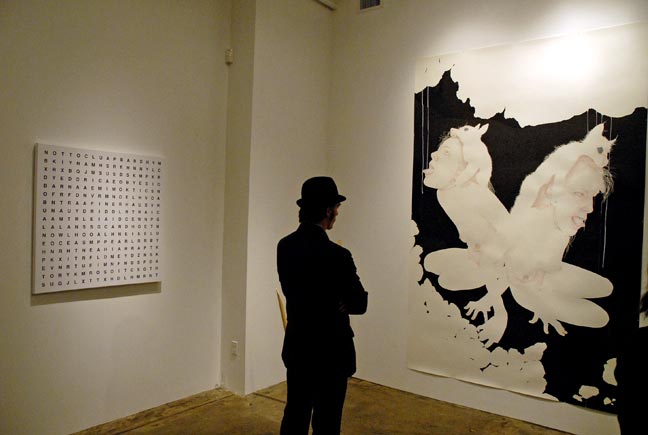 Art.


Art.


Art.


Art.


Art.


Art - tunes.


Ambience.


Breezeway.


***
Million Fishes: Phenomenon.
Artists: Nate Boyce, Shawn Lani, Charles Sowers, Paul Stepahin.
Comment: Art, music, performance.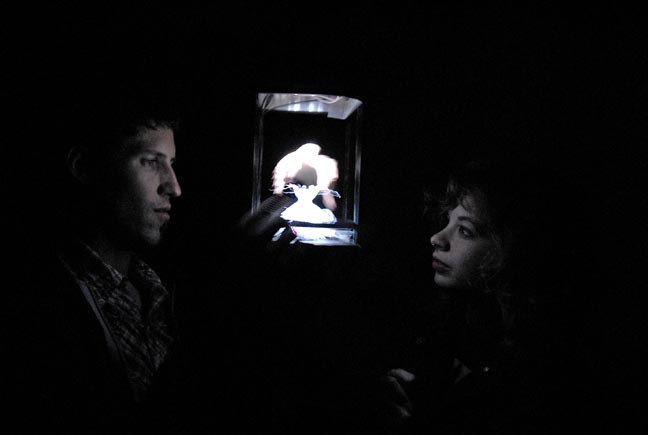 Art.


Art.


Tunes.


***
Chillin' Productions at Mezzanine: 9th Anniversary Party.
Comment: 60 fashion designers, 80 painters/photographers, 60 filmmakers.
Art.


Art.


Fashion.


Art.


Art.


From the balcony.


Art.


Art.


Floor plan.


***