SAN FRANCISCO ART GALLERIES - OPENINGS
TINHORN - VARNISH - EAST SIDE EDITIONS
SCULPTURESITE - HANG ART - REAVES - MINNIE WILDE
MISSING PIECE - VENUS GALLERY
06.13-14.07
Tinhorn Public Works: The Last Waltz.
Comment: Tinhorn Public Works, formerly Tinhorn Press/Gallery closes after five years, so let's have a party. The news isn't all sad, however, as the same folks who own Tinhorn also own Momi Toby's Revolution Cafe and Art Bar right across the street, where they'll continue to hold shows.
Here it is.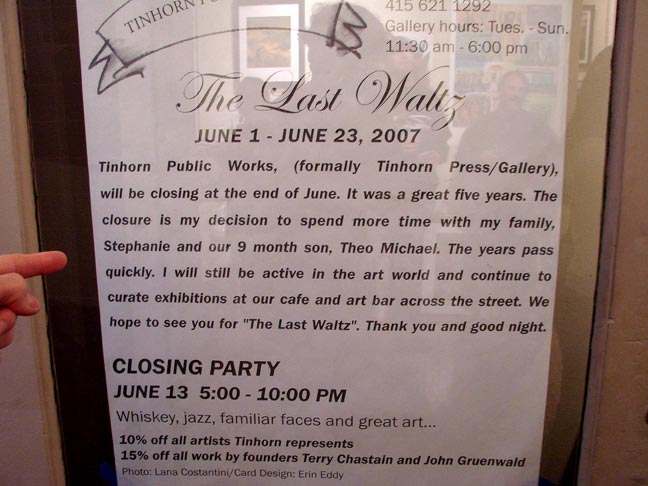 What it is.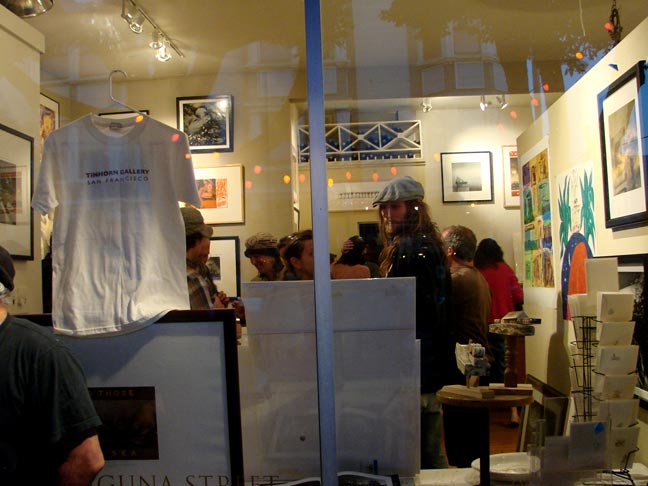 Inside.


Out front.


Art.


Art.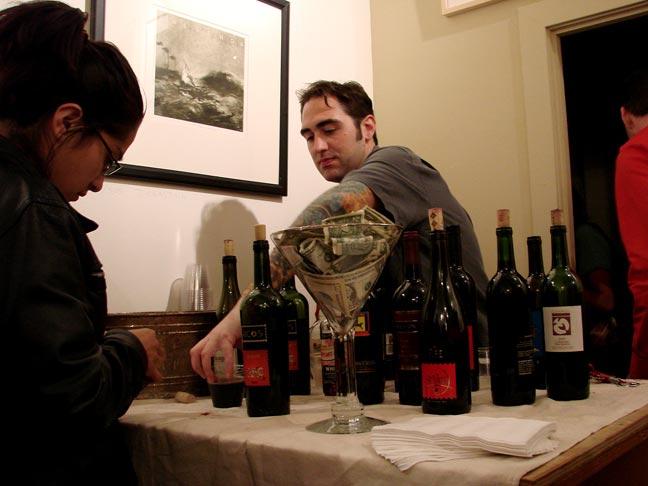 Beverage.


***
Varnish Fine Art: Duck Soup.
Artists: Ana Bagayan, Michael Beck, Justin DeGarmo, Joseph Daniel Fiedler.
Comment: The show's called Duck Soup 'cuz a percentage of the paintings are duck-esque in nature, but there's other stuff too. Respectable selection in the mid- to upper hundreds $$; top price around $6500.
Art.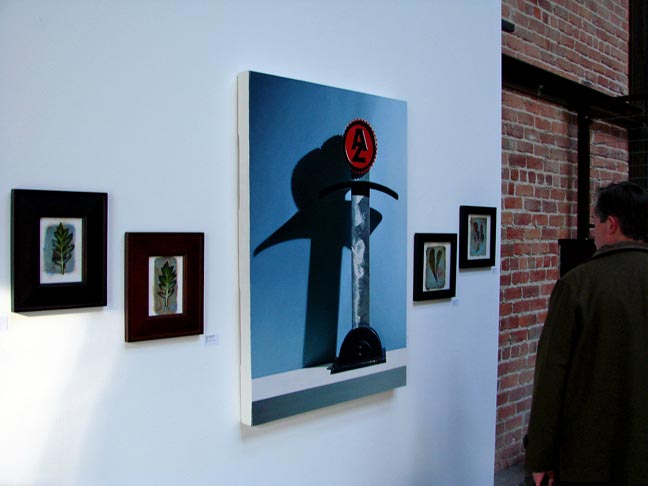 Art.


Art.


Art.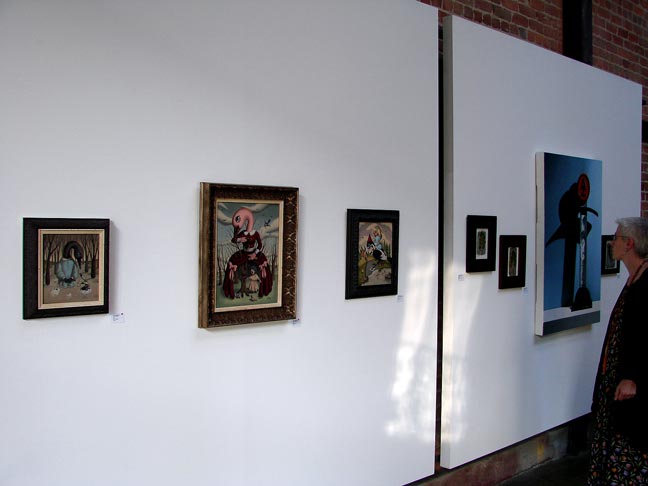 Art.


***
East Side Editions: Jessica Dunne - Recent Works.
Comment: East Side Editions, fine art print publishers, relocated from Sonoma to San Francisco in December 2006. Not sure whether they've had any shows since the inception, seeing as they're more a publisher than a gallery. But this is my first, and it's worth a look-- an impressive array of images by noted San Francisco printmaker Jessica Dunne. My preference? Her soft-shadow bicycle images.
Here we are.


Bicycle art (like 'em).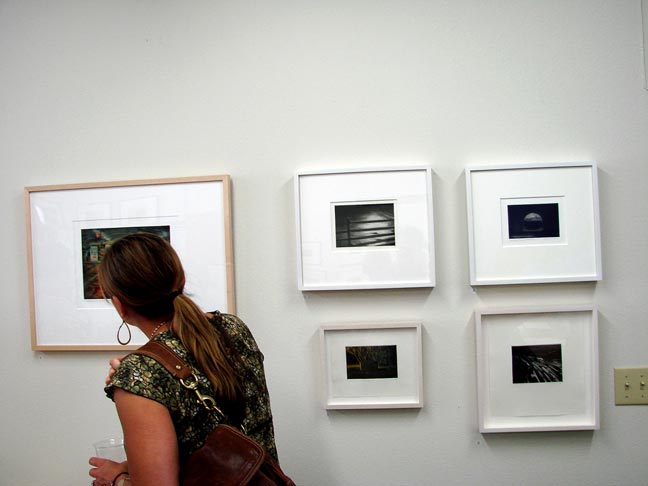 Art.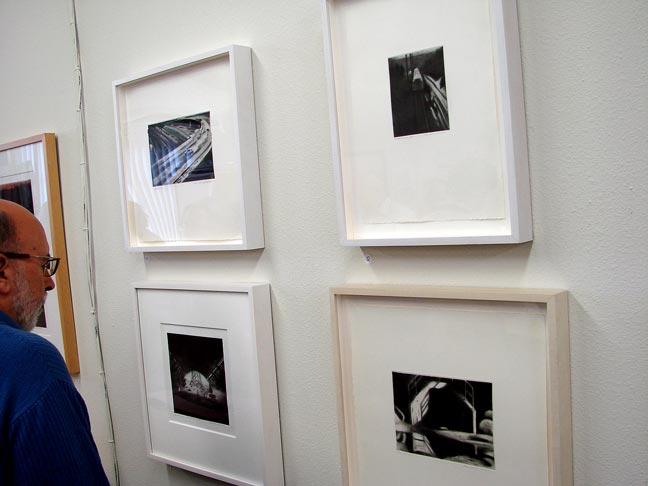 Art.


Layout.


Layout cont.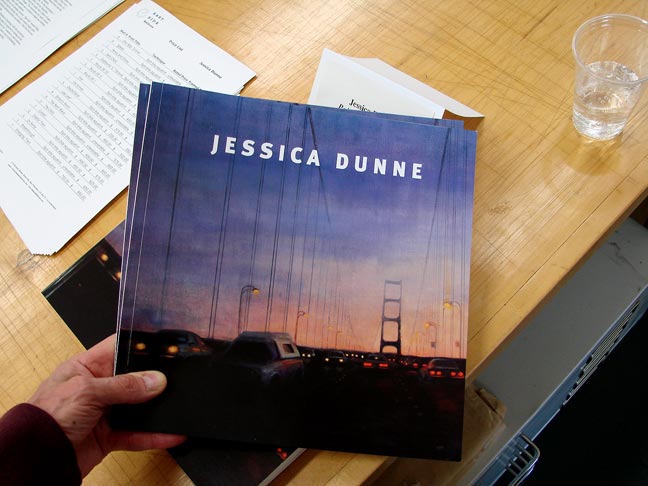 Literature.


Art.


***
Missing Piece: Kristen Holden - Mode/ Meme.
Comment: The space is the former Richard Taylor Gallery, now architectural offices with a gallery downstairs. Tonight Kristen Holden lays out her semi-objective expressions for public consumption.
Art.


Art.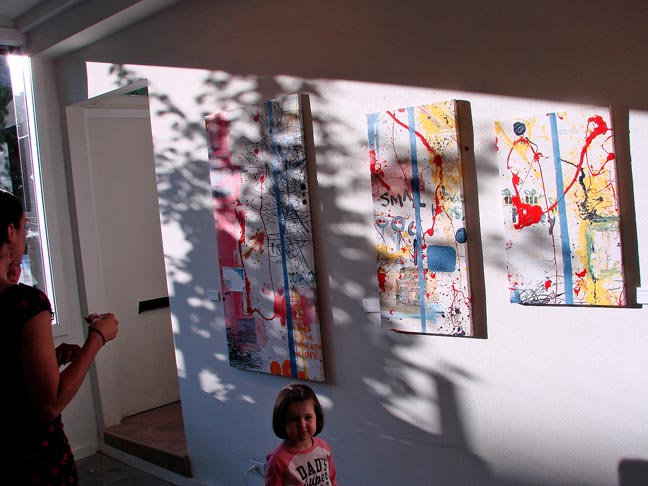 Art.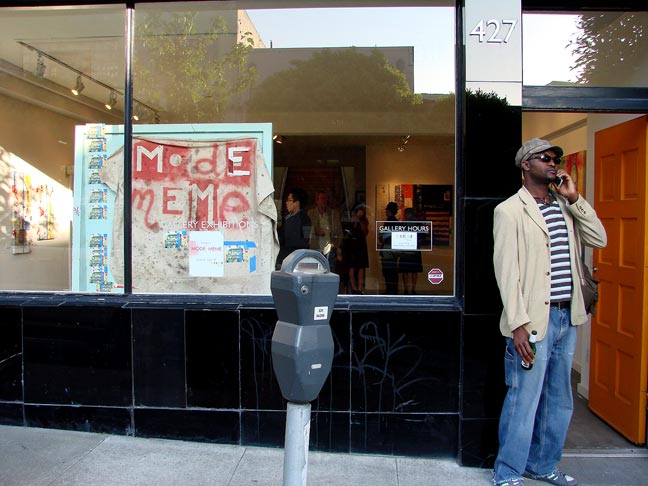 Veranda.


***
Reaves Gallery: Jerome - Audacious.
Comment: Jerome's deep fluid jungle density envelops and inveigles you in.
Art.


Art.


Art.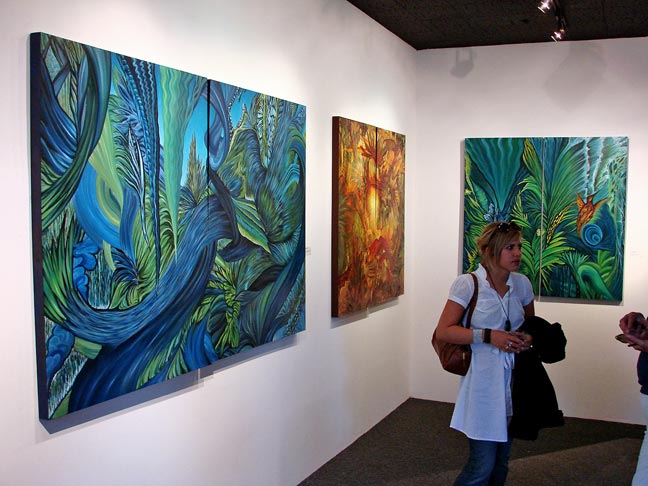 Art.


***
Minnie Wilde: Kevin Hailey - A Mini Bit Wild.
Comment: Kevin Hailey arts up the walls of this hipstress kitten hangout and fashion boutique with an assortment of quirky compositionals.
Art.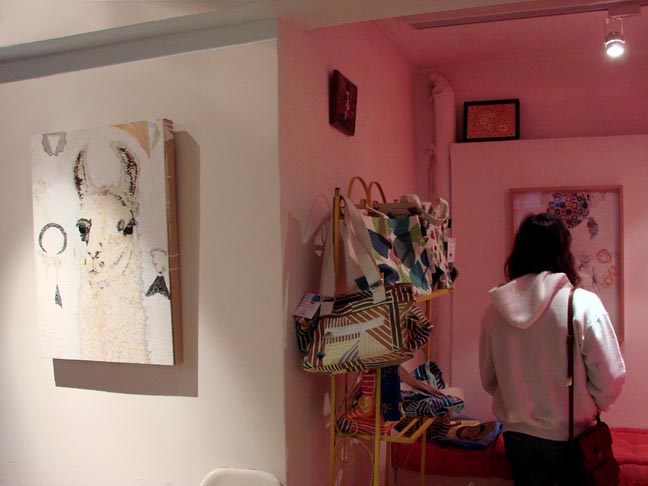 Art.


Scenario.



Esplanade.


***
Addendum: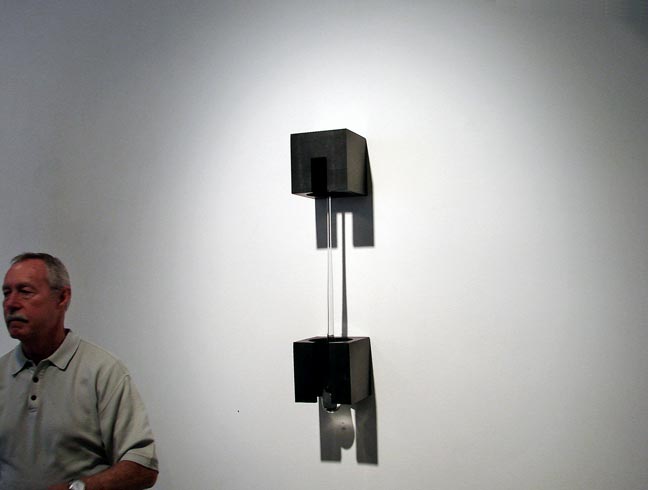 J.P. Long glass and steel works at Sculpturesite Gallery.


More JP Long glass and steel sculpture at Sculpturesite Gallery.


Last JP Long steel and glass sculpture from Sculpturesite Gallery.


Sukey Bryan paintings c/o Hang Art at 55 2nd St. Solarium.


One more Sukey Bryan at 55 2nd St. Solarium c/o Hang Art.


Nicole Cameron paintings at Venus Gallery.


Grace Harwood art at Venus Gallery.


***