SAN FRANCISCO GALLERY OPENINGS
BACKSTAGE SALON - WARNOCK FINE ARTS
RENA BRANSTEN - HEATHER MARX GALLERY
CARTOON ART MUSEUM - ONE TASTE
06.15-16.05
Backstage Salon & Gallery, 2134 Polk Street, San Francisco, CA 94109; 415.929.1752: Not sure.
Comment: Couldn't find any info on the artist at the show, and when I dial the salon phone number I get a message asking me to send an email, so let's just call it big paintings with faces on them. In addition to the paintings, a company called Lindland's is selling horizontal patterned corduroy and seersucker pants (as opposed to traditional vertical patterns). Their business card says "Finally, horizontal corduroy pants." I never really thought about it, but corduroy has always been vertical, hasn't it? There must be a reason. Don't you think? Well anyway, here's the pics...
Art.


Art.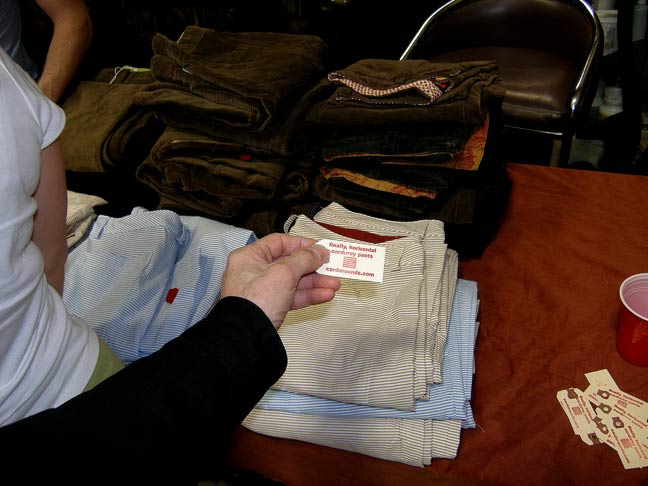 Horizontal wale table.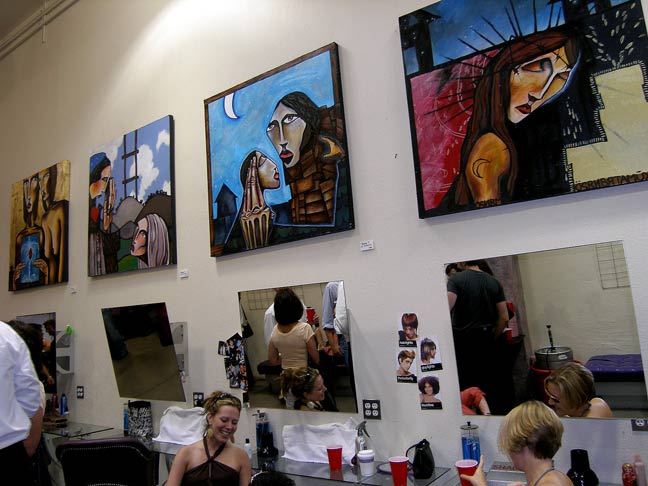 Circumstance.


***
Warnock Fine Arts: Group Show.
Comment: Figural male art, mainly. The show is primarily graphics and drawings, smaller format, with a smattering of sculpture, photography, and paintings. A pretty decent selection overall, period and contemporary, nice feel to the gallery, and if this kind of art is your kinda thing, then I'd recommend you stop by and see the show.
Art.


Art.


Art.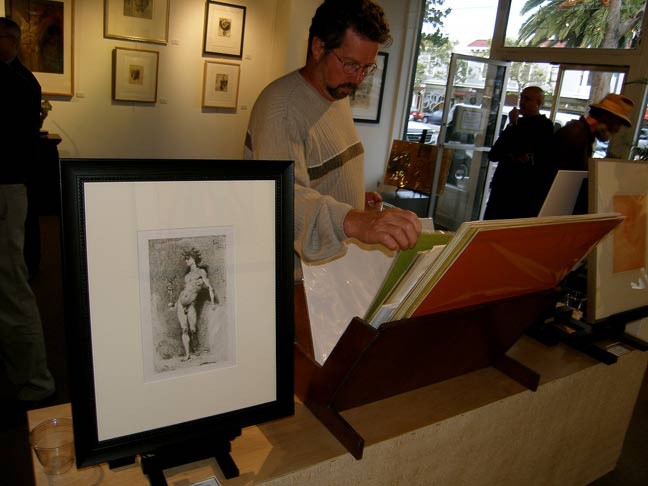 Art.


Art.


***
One Taste Urban Retreat Center: Jack Gescheidt - Tree Spirit Project.
Comment: Photographs of naked people in and around trees. Jack Gescheidt tells me that in addition to being a fine art photographer, he also does commercial work, specializing in outdoor sports. But he really loves pairing naked people with trees and hopes to transition this pursuit to a fulltime operation. He utilizes the nuded tree device, he says, for purposes of scale as well as to emphasize and to celebrate the interconnection between humans and nature. Isn't chafing an issue though, climbing around all those trees with no clothes on? Maybe his gives his models chafe pay. I'll ask him next time I see him.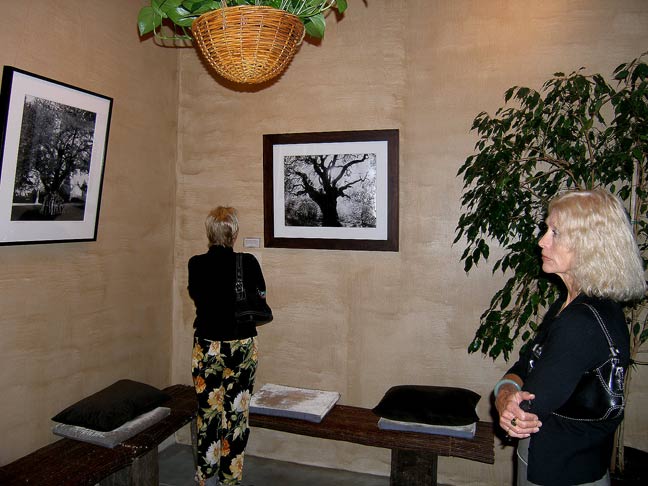 Photography.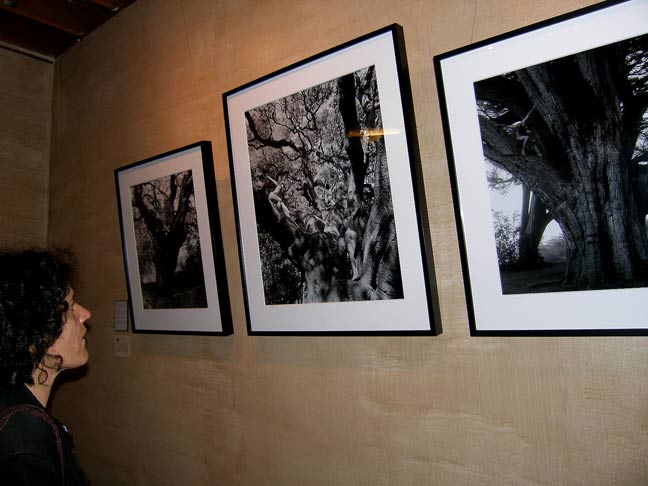 Photography.


Photography - Jack Gescheidt.


Photography.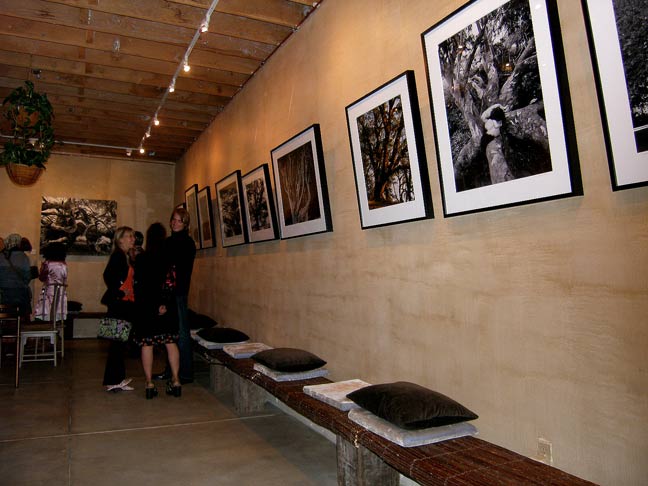 Line up.


***
Rena Bransten Gallery: Philip Kwame Apagya, Uta Barth, Eirik Johnson.
Comment: Three very different photographers whose work blends together nicely for this show. Philip Kwame Apagya commissions artists to paint funky folky backdrops and then poses single individuals (including himself) against them. The resulting images are brightly colored optimistic fantasies of real people living imaginary lives in cartoon-like circumstances. Eirik Johnson's work focuses on urban detritus and neglect. He sees beauty in decay, and reminds us all that no matter how badly it needs paint or repairs, it's still magnificent. And Uta Barth creates modern minimal still-lifes. And that's that.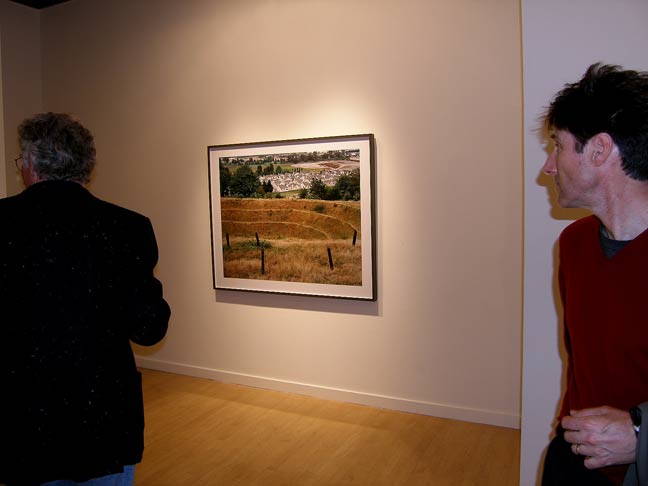 Photography (Eirik Johnson).


Photography (Uta Barth).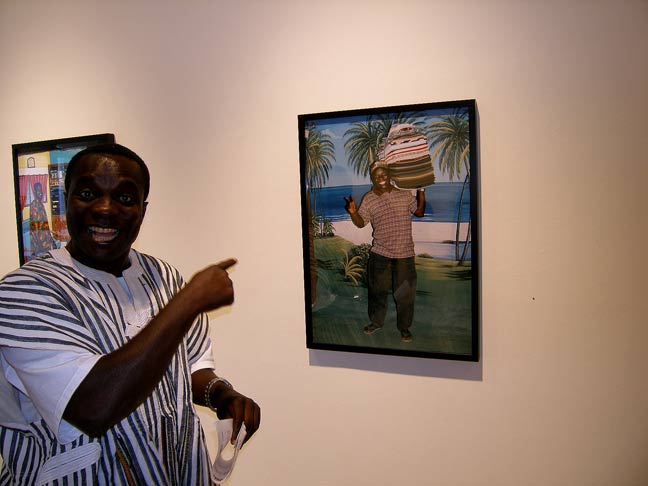 Philip Kwame Apagya - photography.


Photography (Eirik Johnson).


Photography (Philip Kwame Apagya).


Photography (Philip Kwame Apagya).


Photography (Eirik Johnson).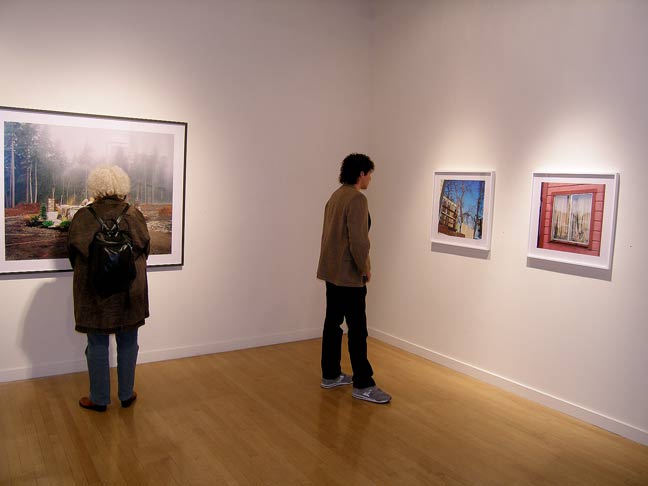 Photography (Eirik Johnson).


***
Heather Marx Gallery: Jennifer Faist - Love, Life, and What We Wore.
Comment: Los Angeles artist Jennifer Faist makes slick shiny pattern art on thick plywood chunks. In case you haven't noticed, lots of Los Angeles art is slick and shiny, certainly slicker shinier than San Francisco art, so maybe I'm being a little redundant by using Los Angeles, art, slick and shiny in the same sentence. Anyway, the smaller pieces are almost more sculptural than they are wall art, and in fact, they're displayed on shelves (I wanted to pick one up and hold it, but managed to restrain myself-- probably adviseadly so). Faist's work is technically pretty sound, not only the patterns and the high gloss thick resin finishes, but also the backs, sides and edges of the individual pieces, so no matter how you sneak up on 'em, they don't perturb your cosmic balance. According to the press release, the specific patterns in Faist's art reference memorable moments of her past, particularly clothes she wore.
Art.


Art.


Art.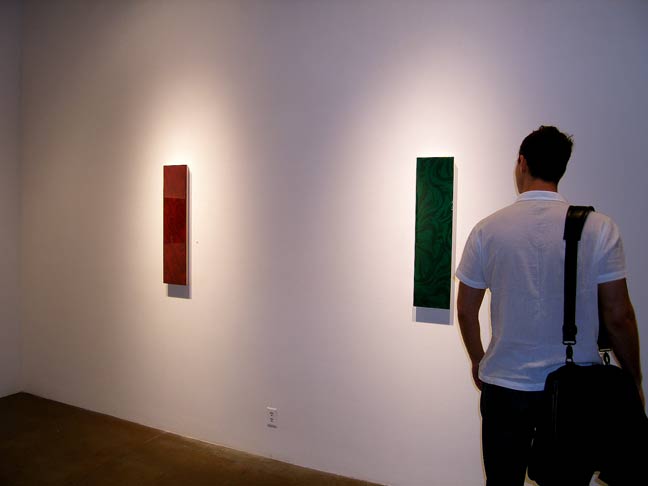 Art.


Art.


***
Cartoon Art Museum: Thirty Years of Phil Frank's Farley; Play Ball - Historic Baseball Cartoons from 1945-1965; Garfield - Meow and Then.
Artists: Phil Frank, Jim Davis, others.
Comment: The Cartoon Art Museum, one of our lesser known treasures, has world-class shows, regularly exhibiting the most famous practioners of the comic, cartoon, and animation arts. They show original art, comic strips, books, animation art, memorabilia, and related items. The great thing about cartoon art is that you can cram a whole lot of it into a relatively small space, so there's always plenty to see. The museum also has an outstanding book store.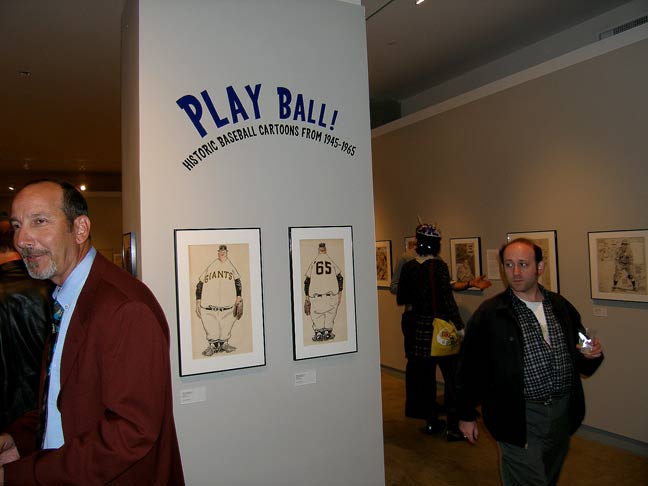 Cartoon art.


Cartoon art.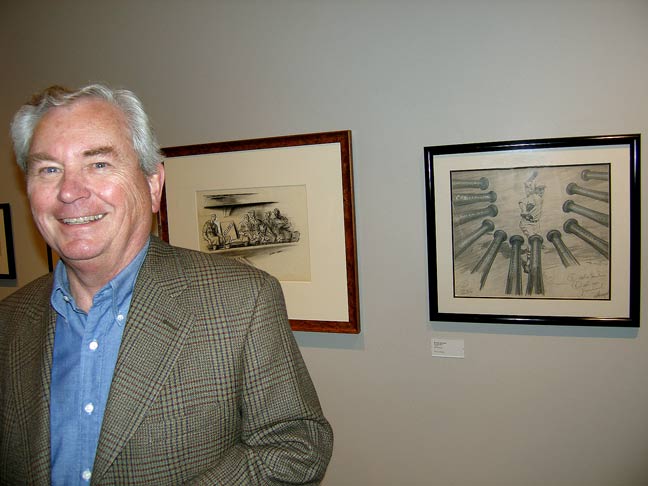 Executive Director Rod Gilchrist.


Cartoon art.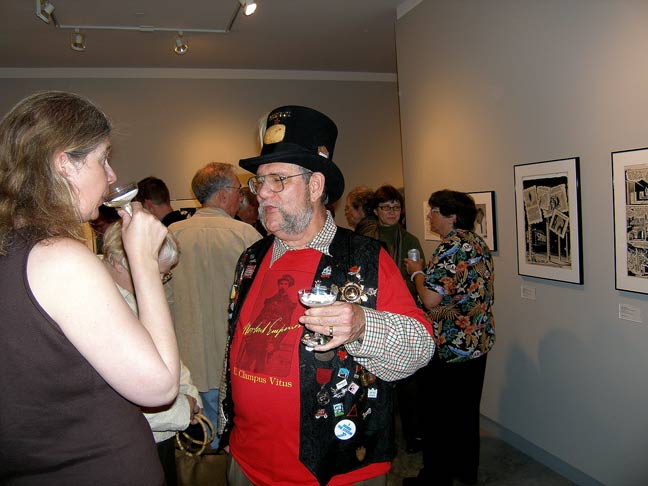 Wells Fargo archivist.


Cartoon art.