***

Get your art fix fast: Instagram @alanbamberger
***
The Contemporary Jewish Museum: Night Begins the Day. Curated by Renny Pritikin and Lily Siegel.
Artists: Peter Alexander, Lisa K. Blatt, Peter Dreher, Moira Dryer, Masood Kamandy, Michael Light, Josiah McElheny, Fred Tomaselli, Katie Patterson, Robert Kooima, Daniel Crooks, Peter Dreher, Alijca Kwade, Vanessa Marsh, Laurent Grasso, David Horvitz, Moira Dryer, Klea McKenna, Christopher Woodcock, Jorge Macchi, Edgardo Rudnitzky, Flydime.

The Jewish calendar day starts at sunset. This multimedia group show at The Contemporary Jewish Museum is all about that. On view through September 20. Stop on by. Photograph above by Flydime - continuously burning oil fire in Russia.


Video of flying over a city by Masood Kamandy.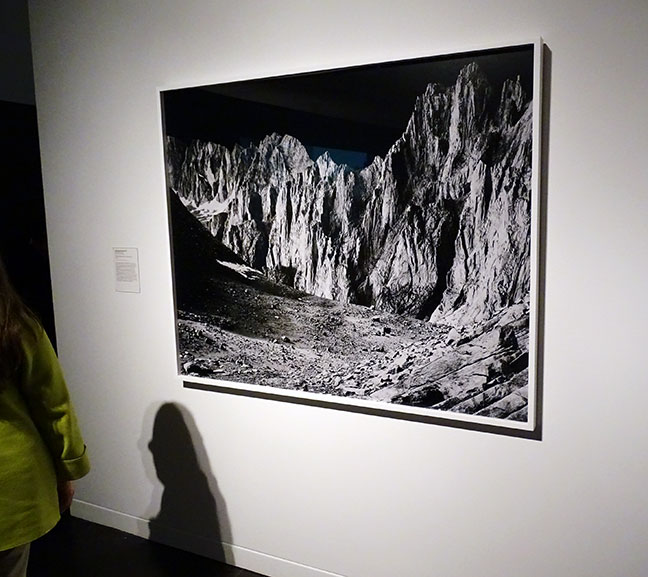 Mountains at night along the Continental Divide by Christopher Woodcock.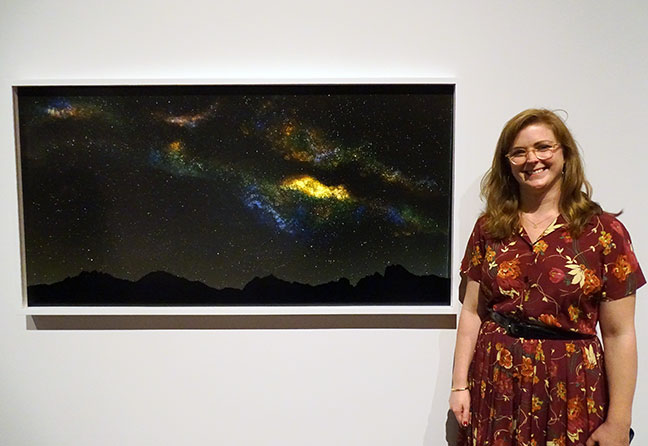 Vanessa Marsh and her night sky photogram at The Contemporary Jewish Museum.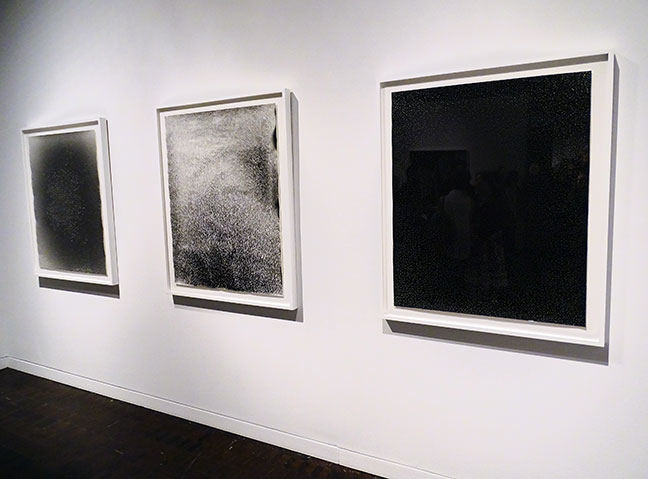 Rainstorm photograms by Klea McKenna.


Pinkie cam detail of rainstorm art in above image.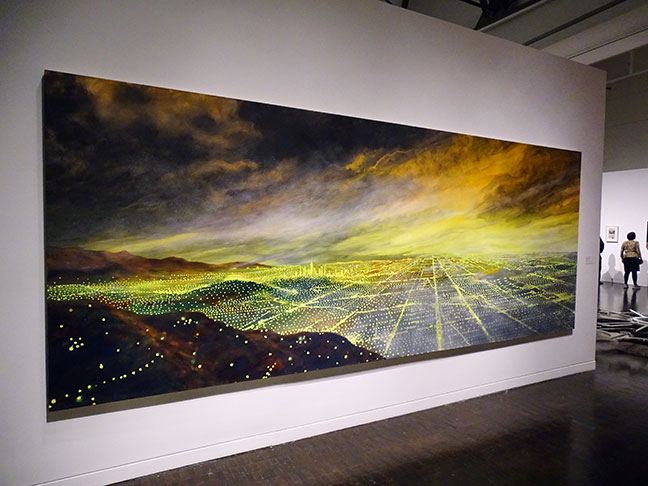 Metropolis at night - art by Peter Alexander.


Drive-it-yourself starscape by Robert Kooima.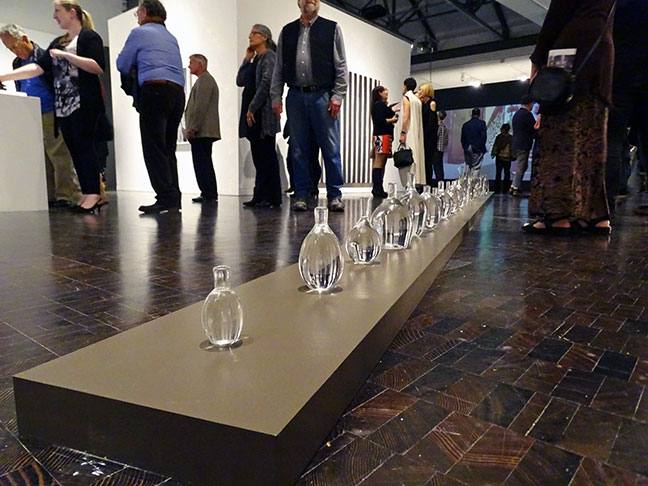 Vessels filled with Pacific Ocean water - installation by David Horvitz.


***