SPECIAL REPORT
ARTISTIC ADVENTURES IN CLEVELAND, OHIO
07.1-7.05
Comment: I was born and raised in Cleveland, Ohio-- well, Shaker Heights, to be precise-- and I go back once a year with the kids to assess the situation, and to see Dad, now 89 (keep up the good work, Pops). So there's your background information.
Cleveland, like anyplace anywhere, has art and artists. It also has something called "First Friday Martinis" where the galleries open late, everybody gets bombed, and then there's slam dancing. Kidding. Actually, the galleries show art, serve martinis in teeny plastic cups (each gallery dispenses a different flavor), people mill about, do the schmooze, and look at art-- like here. You can get zoinked if you want, but you'll be really conspicuous because you have to keep coming back for these itty bitty cups. The event happens in a part of town called Little Italy with plenty of nice Italian restaurants (oddly enough), a kick-ass bakery (dolceria), and an old country feel. Many of the galleries and artist studios are in the old Murray Hill School building.
Downtown, The Colonial Arcade, built circa 1900, also has galleries, but when I was there, only one was open, so I'll just show the arcade part. Also took a day trip to Pittsburgh (I'm in the vicinity, so why not?), and rooted around Cleveland the rest of the time. Now for the visuals...
First Friday Martinis: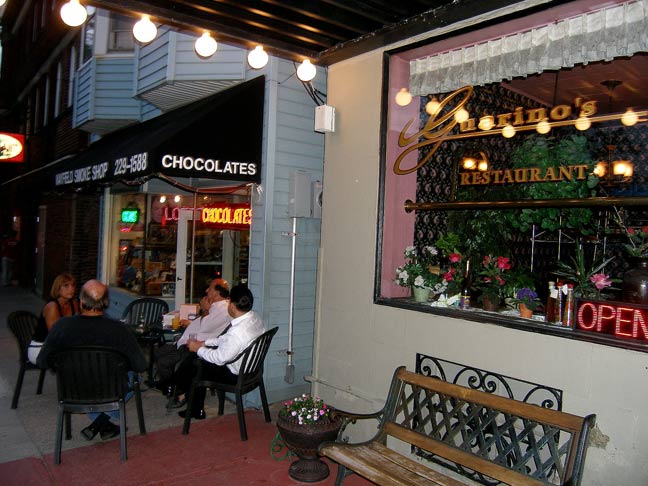 Little Italy - one side of the street.


Little Italy - the other side of the street.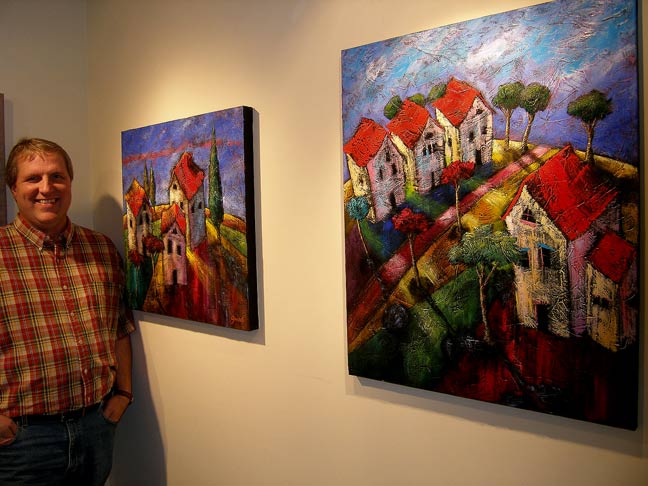 Brian Jones - owner/artist of Festivo Gallery.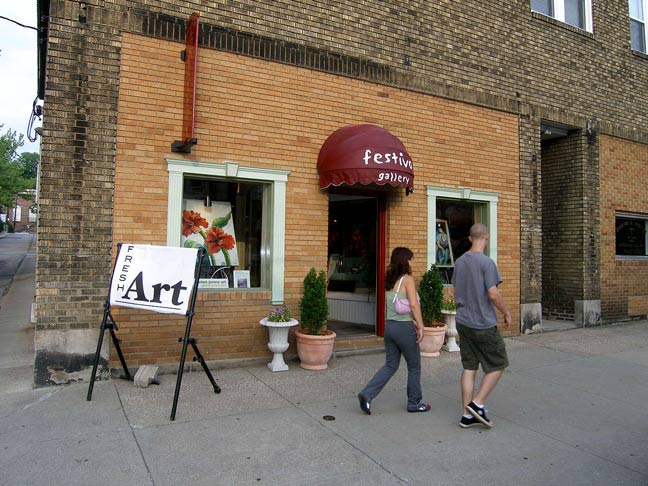 Festivo Gallery frontal.


Lisa Meek, owner - Lemeek Gallery; art by Jenna Bischel.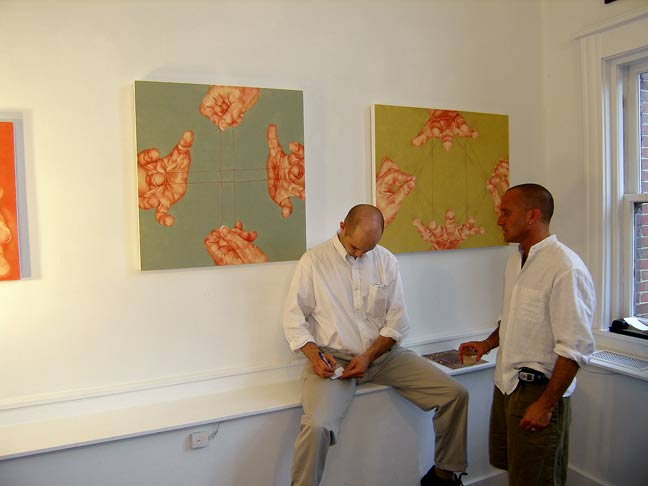 More Jenna Bischel art at Lemeek Gallery.


Judy Shifrin - art (studio at Murray Hill School).


Joseph Turkaly sculpture at Turkaly Art Gallery.


Joseph Turkaly - sculpture; Robert S. Wright - paintings at Turkaly.


Grand Opening - The Jewelry Studio.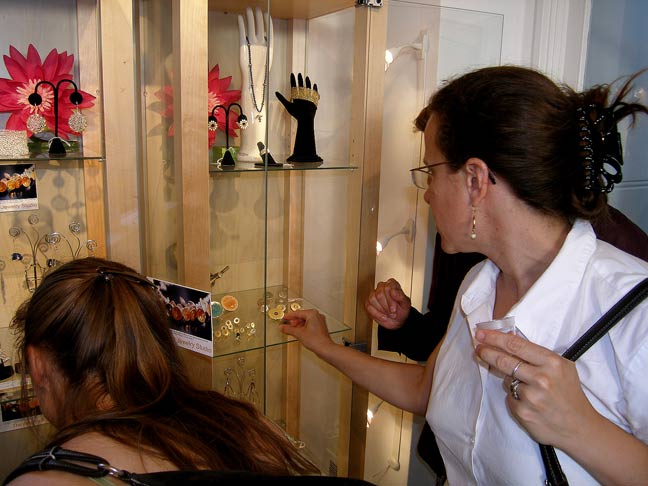 One more Jewelry Studio (Brigitte Martin, goldsmith/owner).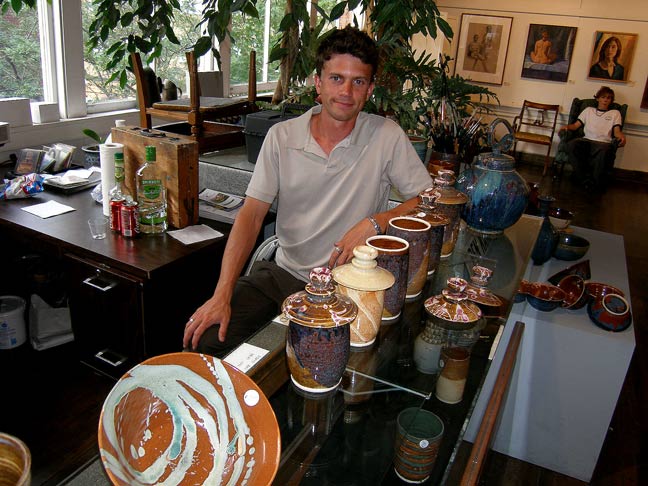 Ben Kaman - ceramics at Tricia Kaman Gallery.


Robert Raack paintings at Tricia Kaman Gallery.


Murray Hill School gallery building.


Corbo's Dolceria outer.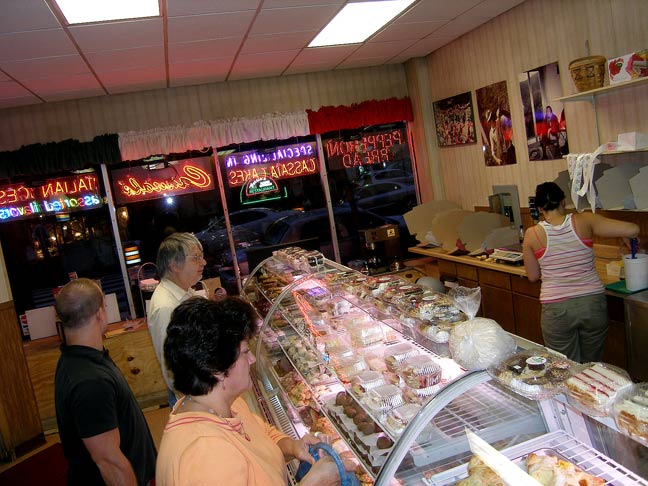 Corbo's Dolceria inner. Superb classic edibles.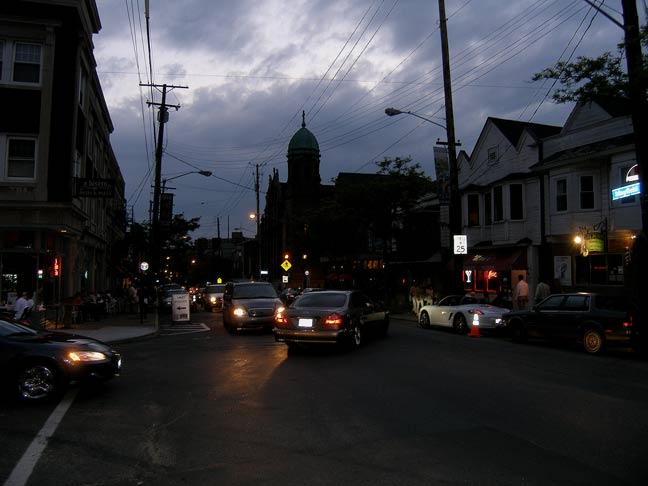 Bye-bye Little Italy.


Quick Pittsburgh:
Caliban Book Shop, Pittsburgh - one of the best anywhere.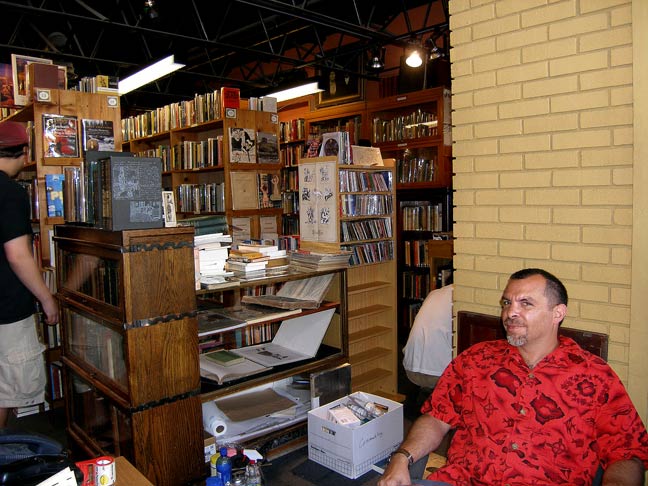 John Schulman, owner - Caliban Book Shop.


The Cathedral of Learning, Pitt University (Charles Klauder, architect).


And back to Cleveland:
Downtown.


The Colonial Arcade.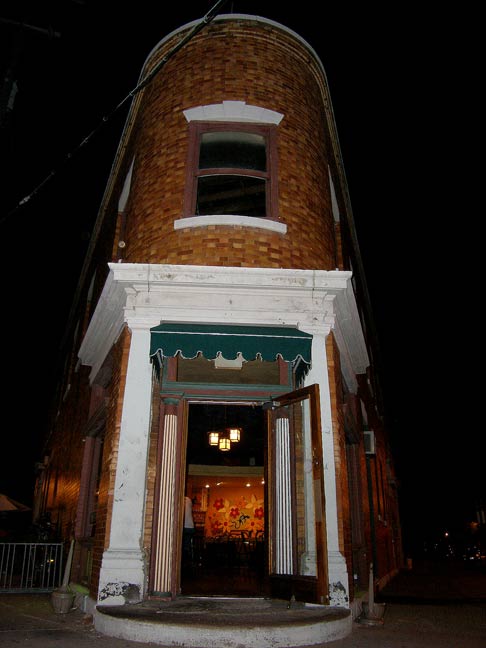 Johnny Mango's Restaurant in the Ohio City neighborhood.


Urban art hunt with the kids...


Found some.


Cousin Ken - Kenneth Koles, top holistic Doc in town.


Dad decked for The Fourth.


That's all folks.