***

Get your art fix fast: Instagram @alanbamberger
***
Gallery Wendi Norris: Christine Elfman - Even Amaranth
Comment by AB: Christine Elfman demonstrates her photographic virtuosity by showing a combination of pigment prints, traditional silver gelatin prints, and apparitional images in shades of yellow and orange made with juice from the amaranth plant. Good art. Stop on by.

Photograph by Christine Elfman at Gallery Wendi Norris (like it).


Photographs by Christine Elfman - amaranth prints, upper center & right.


L-R, Fort Mason Creative Director Justin Hoover & Christine Elfman.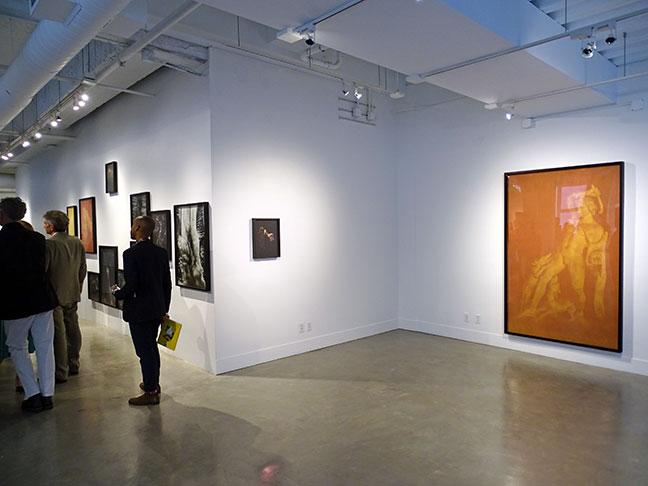 Christine Elfman installation view at Gallery Wendi Norris.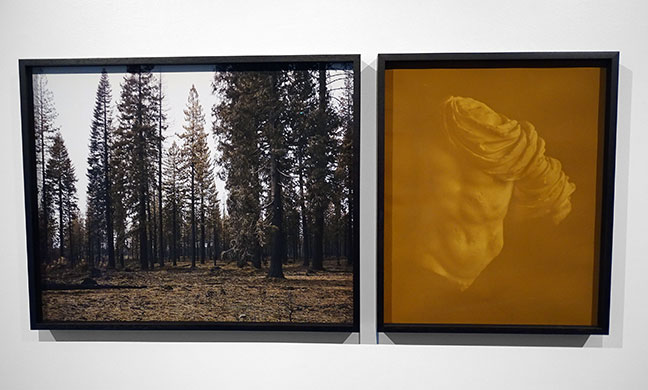 Photography by Christine Elfman - amaranth print, left.


Christine Elfman photographs.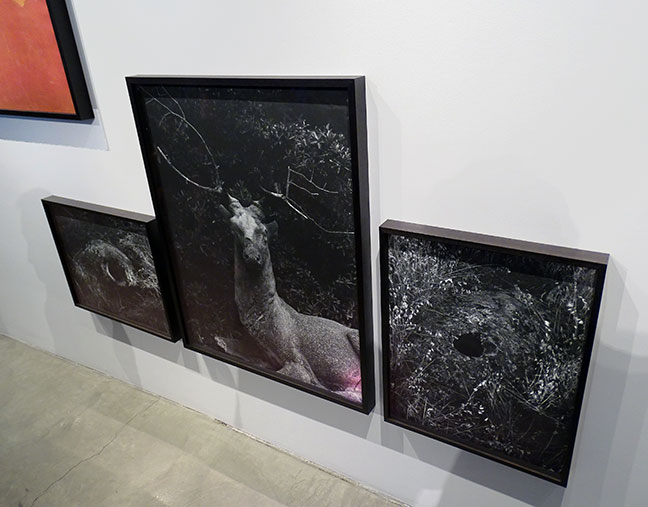 Photography by Christine Elfman.


***
SF Camerawork: S P A C E
Photographers: David Campbell, Theresa Ganz, Amelia Konow, Jacqueline Woods.
Comment by AB: Annual juried exhibition themed on space and all that's out there well beyond our reach, and perhaps our abilities to comprehend as well. Much more than astronauts and rocket ships. Be sure and check it out if you're in the vicinity.

Jumbo photo collage by Theresa Ganz at SF Camerawork.


Photo collage in above image closer (nicely done).


Outer space conceptualizations by Jacqueline Woods (like 'em).


Cosmic photography by Jacqueline Woods.


Installation by David Campbell.


Photographs in above image closer, including one with gold leaf.


Amelia Konow extraterrestrial abstractions.


Photography by Amelia Konow.


Long view - group show themed on outer space at SF Camerawork.


***