SPECIAL REPORT
ARTISTIC ADVENTURES IN LOS ANGELES
07.16-20.05
Comment: Los Angeles is loaded with stuff. To me, it's the stuff capital of the universe. My favorite stuff, as you may or may not already know, is art and art books, and there's no shortage of either of those commodities in LA. There's also no shortage of art galleries, excellent book stores, talented artists, and creative people of all disciplines. The art scene's at summer ebb; there's still plenty to do. Let's have a look, shall we?
***
Galleries...
Louis Stern Fine Arts: Arthur Tress - Wheels on Waves, California Skate Parks; Maddy LeMel - Embedded Histories.
Comment: Louis Stern Fine Arts is located on the tony part of Melrose, just a couple of doors down from his brother's gallery, George Stern Fine Arts. Arthur Tress's brown-tinted silver gelatin prints trend romantically abstract in how they depict the skateboard lifestyle, communicating a harmony between skateboarder shadows and the smooth concrete skateboard park surfaces. Priced $1000-$2000. Maddy LeMel incorporates thread, bits of photos, old nails, wood, wire, transistors, and other scavenged materials into neat hygienic collage and sculpture works. Prices are reasonable at $300-$1200, and when that happens, art sells. One modest grouse-- the show's explanatory is a smidgen complicated for my tastes.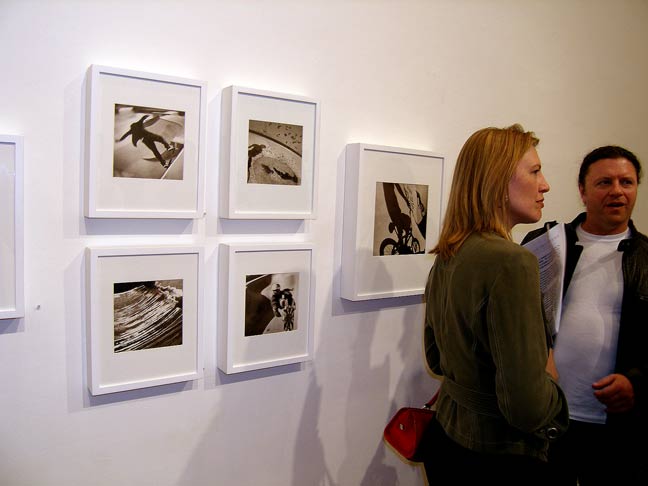 Photography (Arthur Tress).


Art (Maddy LeMel).


Louis Stern (left).


Photography (Arthur Tress).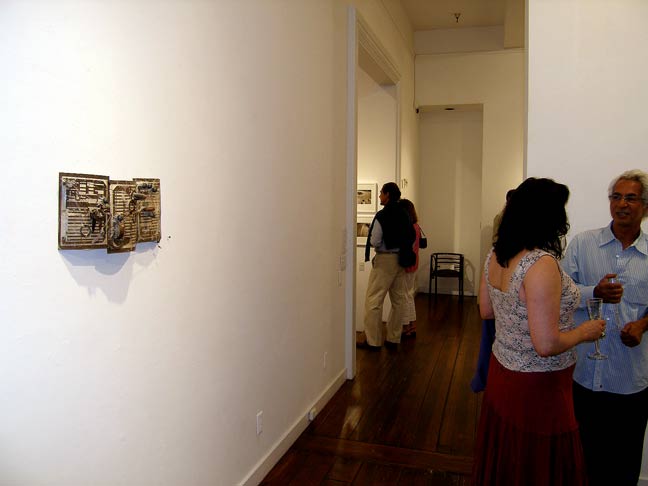 Art (Maddy LeMel).


Inner.


Outer.


***
Lawrence Asher Gallery: City-Scapes.
Artists: Fumiko Amano, Carl Auge, Douglas C. Bloom, Jay Brockman, Kathleen Buckley, Patrick Dailey, Jake Longstreth, Leora Lutz, Jason Macaya, Maureen Maki, James McDermott, Ana Osgood, Francis Poland, Michael Rosenfeld, James Scanlon.
Comment: Salad bar smorgasbord chock-a-block medley of city scenes. My favorites are a group of tight bright 5 by 5 inch city silhouettes at $75 a pop by Leora Lutz. Prices range $75-$3200.
I have now seen Jake Longstreth's FedEx impasto painting at Lobot, Adobe, and Lawrence Asher, plus it's illustrated (and Longstreth is featured) in the current issue of New American Painting. With an exhibition history this distinguished, it's probably time for Longstreth to either raise the painting's price or retire it to his permanent collection.
Art.


Leora Lutz - art (pick).


Jake Longstreth - famous art.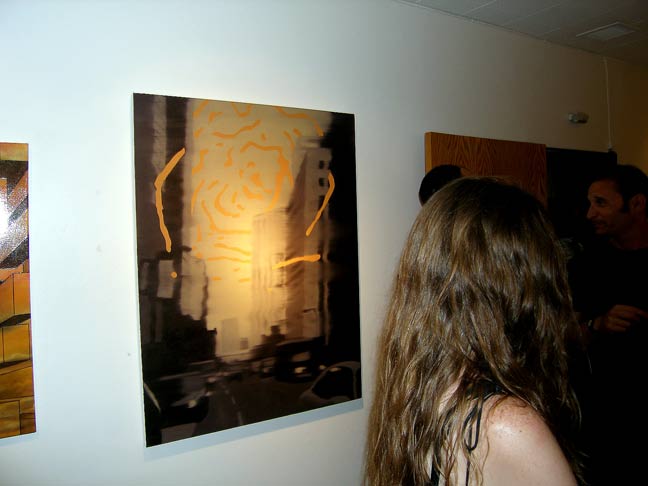 Art.


Art.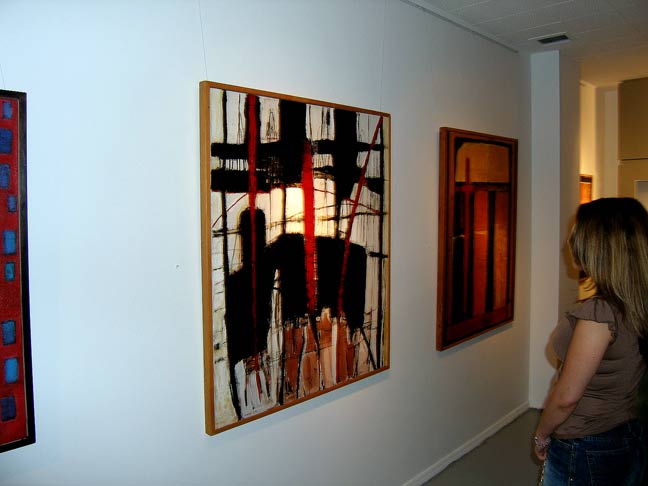 Art.


Boulevard.


***
Shenere Velt Gallery at The Workmen's Circle / Arbeter Ring: The Travelling Wobbly Show.
Comment: The Wobblies, or IWW, or Industrial Workers of the World labor union is 100 years old and this modest exhibit, mainly reproductions of historic posters and broadsides plus some contemporary images, celebrates the organization's centennial anniversary. The socially activist Workmen's Circle is, among other things, the preeminent advocate for the preservation of Yiddish cultural history, and has been in existence in Los Angeles since 1908.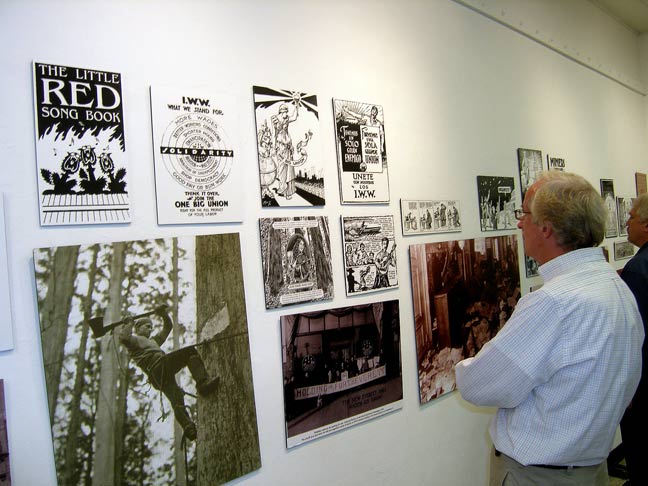 Art.


Art.


Outer.


***
Comment: Quick stop at Soap Plant WACKO Zulu La Luz de Jesus shopping complex-- best selection of books, art, provisions, and ancillary enhancements for effective Lowbrow lifestyling. P-Jay Fidler show in the main gallery; prices range about $500-$4500, most under $2000.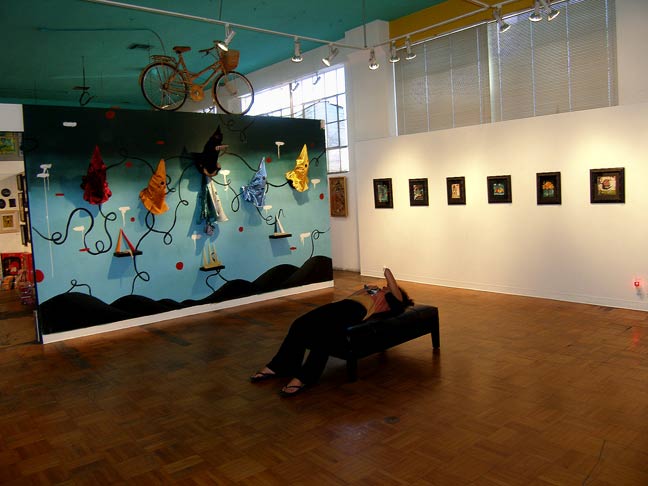 Art (P-Jay Fidler).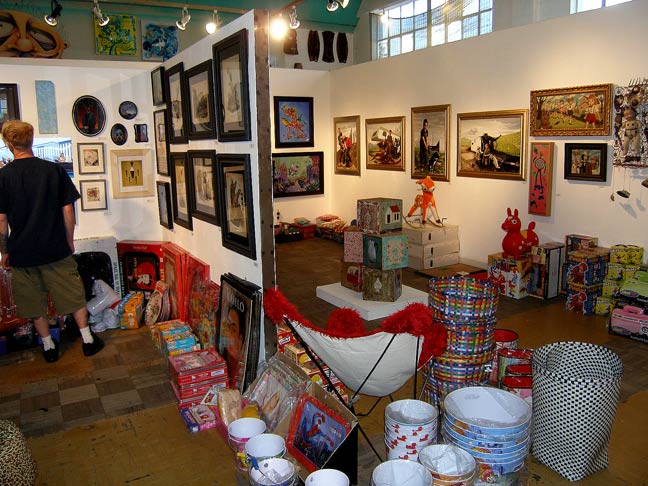 Art etc.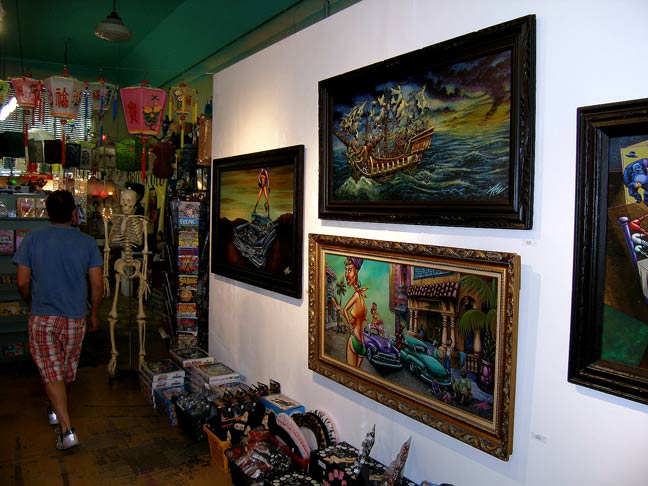 Art etc.


***
Comment: The supposed Starkebrown gallery opening was a black hole. Nil. Nothing. Not so much as a note on the door. Too bad.
Starkebrown approach.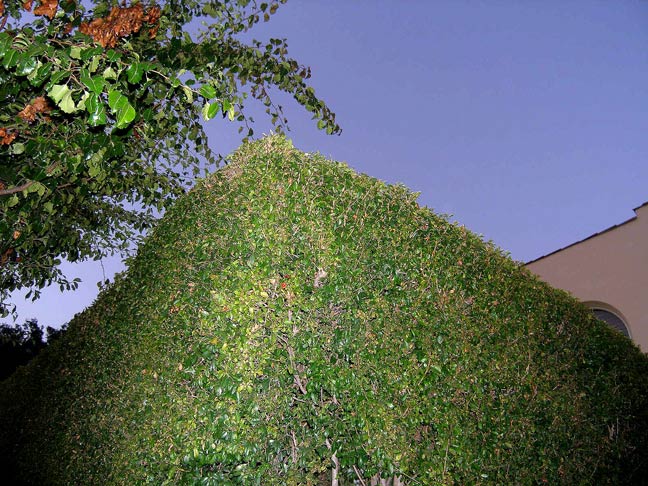 Protective foliage.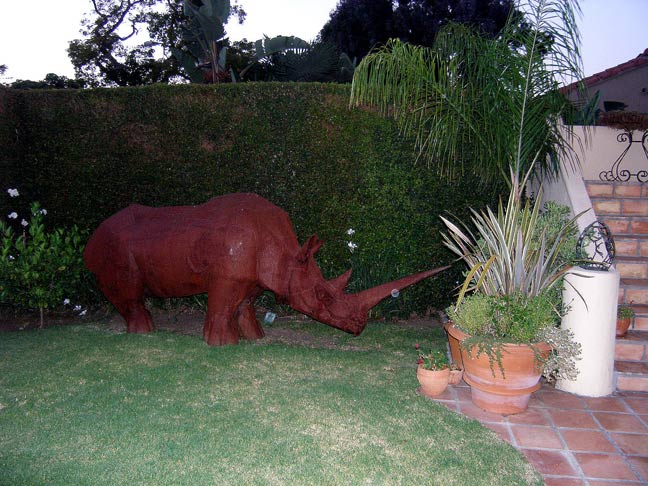 Nobody's here but us rhinos.


***
Comment: BLK/MRKT show cancelled due to extenuating circumstances.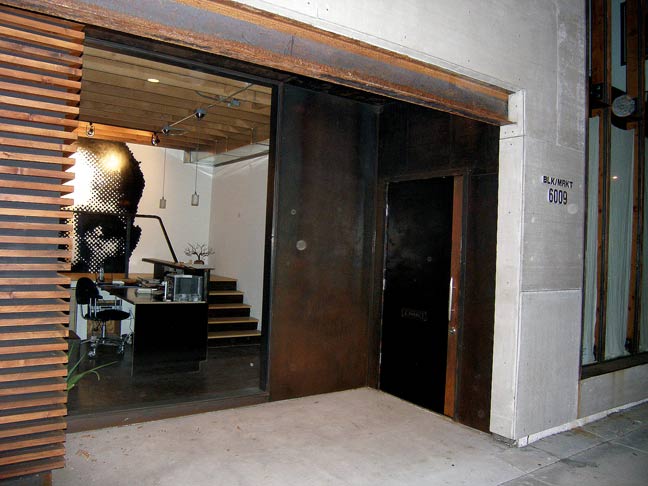 BLK/MRKT. Sorry to miss you. Maybe next time.


***
Comment: The 20 acre Brewery Art Colony, a complex of converted industrial buildings just east of downtown Los Angeles, is home to 325 artists, designers, and related creatives. It's also home to Coagula Art Journal publisher Mat Gleason as well as the magazine's Marketing Director and full time artist, Michael Salerno. Let's have a look...
Long view.


Coagula Art Journal publisher Mat Gleason and product.


Mat Gleason talks art at Barbara's at the Brewery.


Artist and Coagula Marketing Director Michael Salerno at his studio.


Michael Salerno - art.


One more Michael Salerno studio.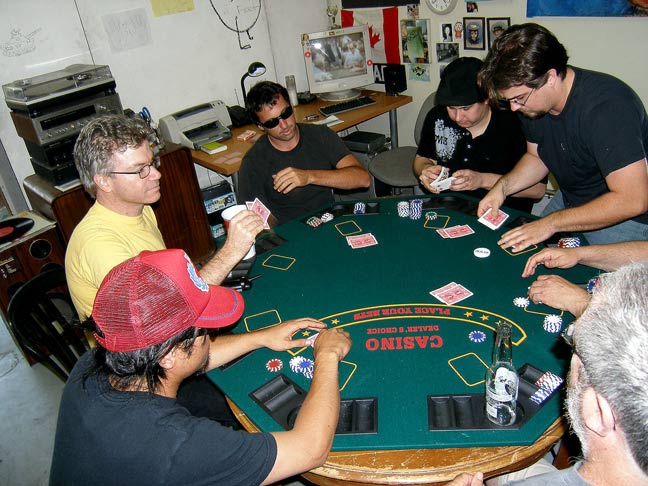 Artist poker.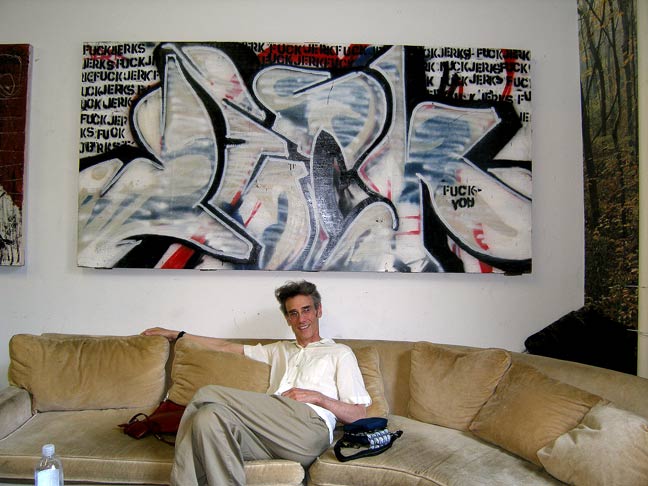 Art (Jerk) at artist poker game.


Brewery atrium.


Catwalk up.


Catwalk down.


***
Bookstores:
Photograph and book dealer Michael Dawson at Dawson's Book Shop, in biz since 1905.
Current show in the gallery: Max Yavno Photographs.


Arcana Books on the Arts, one of America's best.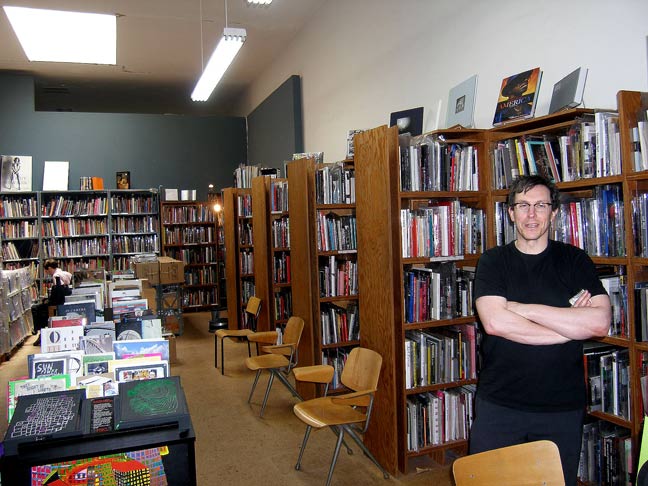 Arcana proprietor and art book specialist extraordinaire Lee Kaplan.


Hennessey + Ingalls Art + Architecture books, largest in the West.


Hennessey + Ingalls outer.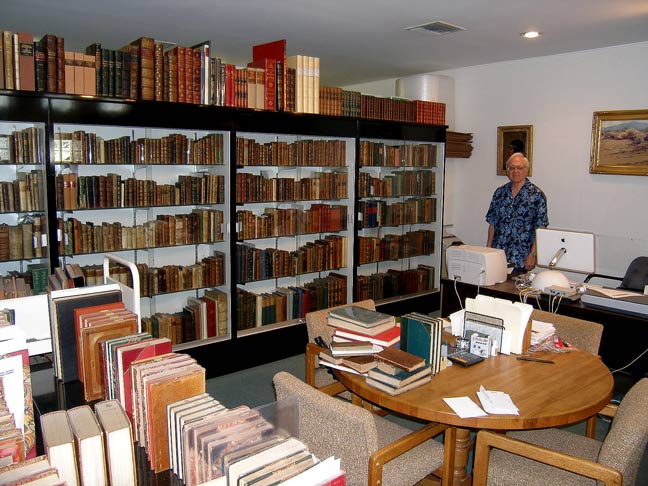 Kenneth Karmiole, Bookseller, Inc., rare and antiquarian books.


Fine binding room at Heritage Book Shop.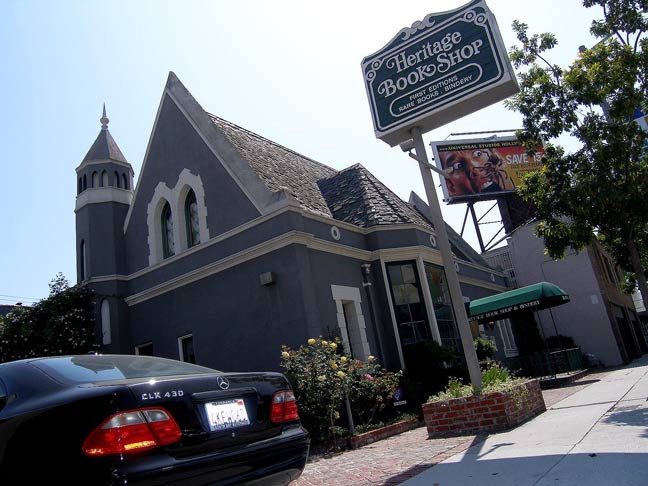 Heritage ranks high among America's pre-eminent rare bookstores.


For a refreshing change, Cosmopolitan Book Shop on Melrose Avenue.


Cosmopolitan front desk (hard hat recommended).


***
Additional adventures:
Shoe designer Philip Heath at his store RE-MIX on Beverly Blvd.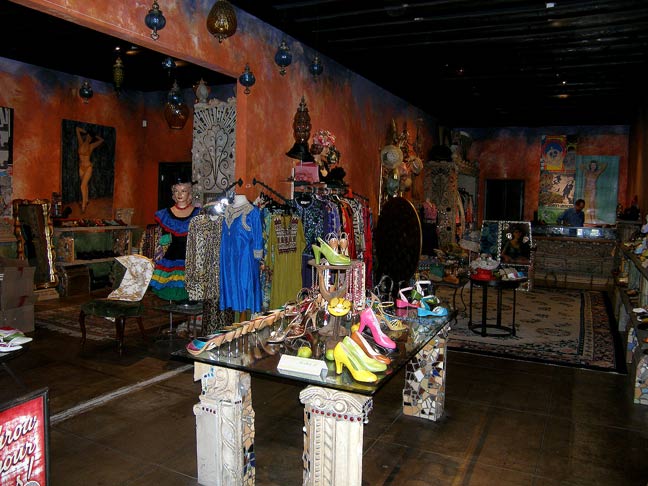 RE-MIX interior.


Corned beef on rye at Canter's - not to be missed.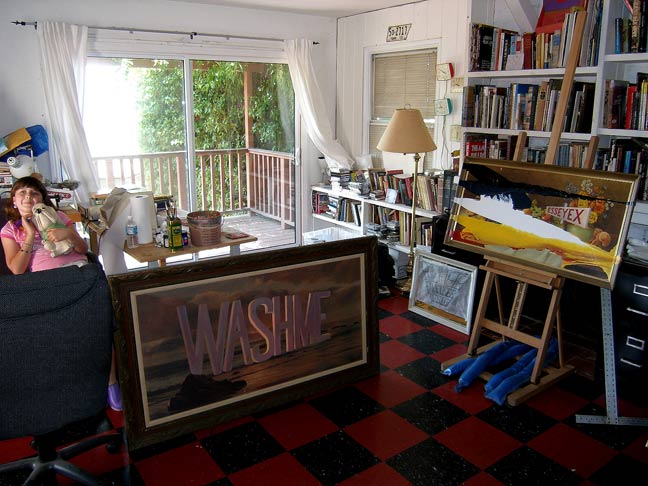 Studio of artist Wayne White; he's off at scope Hamptons and doing well.


Bye-bye, LA. I hear SF calling...