***

Get your art fix fast: Instagram @alanbamberger
***
FraenkelLAB: Bullitt, Blow-Up, & Other Dynamite Movie Posters of the 20th Century. Curated by Ralph DeLuca.
Comment by AB: Classic vintage film posters, mainly American but several foreign titles too, notable not only for their art and design qualities, but also for their historical significance and virtually mint original condition.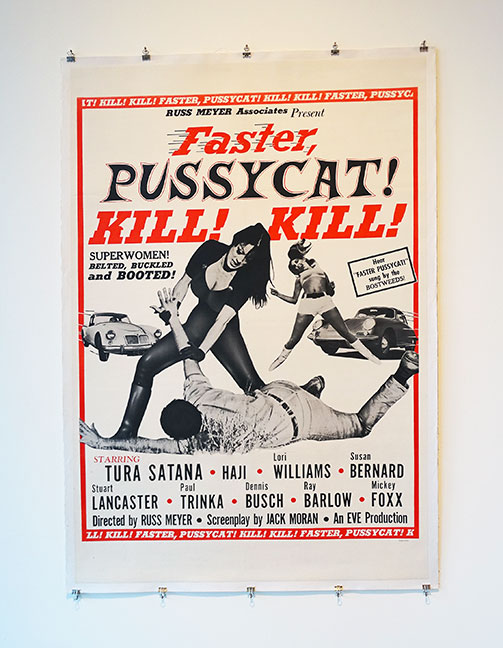 Russ Meyer classic film poster at FrankelLab.


Vintage film poster collection - Notorious with Cary Grant & Ingrid Bergman.


Psycho, Bullitt and other classic film posters.


Clint Eastwood as Dirty Harry... and much more.


Gentlemen Prefer Blonds vintage movie poster.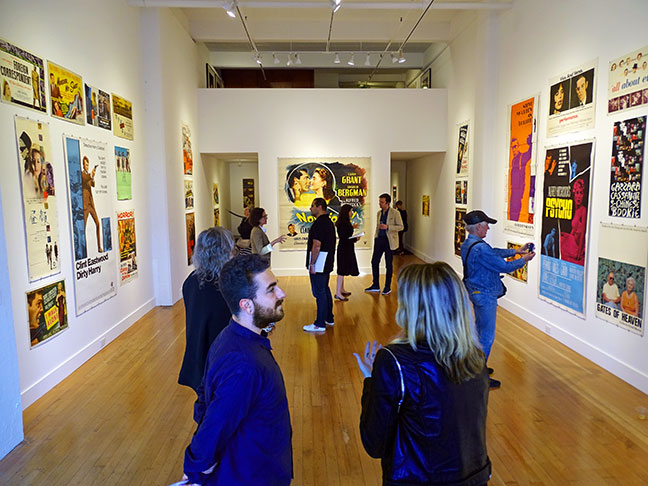 Overview - vintage movie poster collection at FrankelLab.


***
California Historical Society: Native Portraits, Contemporary Tintypes by Ed Drew; Sensationalist Portrayals of the Modoc War, 1872-73
Comment by AB: In the main gallery, see Ed Drew's contemporary tintypes of descendants of the Klamath and Pit River Paiute Tribes of Southern Oregon and the Modoc Indians of Northern California. In the side gallery, are vintage photographs from the Modoc War taken mainly in 1873 of captured members of the Modoc tribe and of the local terrain. Definitely worth a visit.

Contemporary Native American tintype portrait by Ed Drew.


Ed Drew tintype photograph at California Historical Society.


Tintype Native American portrait photograph by Ed Drew.


Ed Drew tintypes at California Historical Society.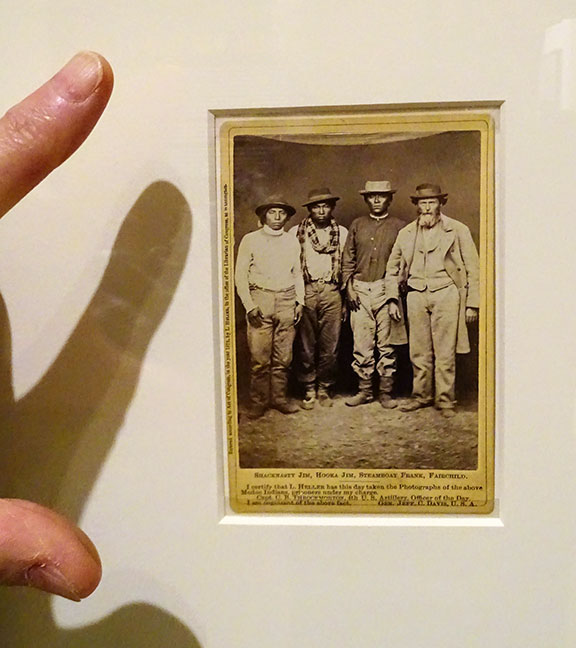 Photograph of Modoc War captives by Louis Herman Heller.


Louis Herman Heller photographs of Modoc captives taken in 1873.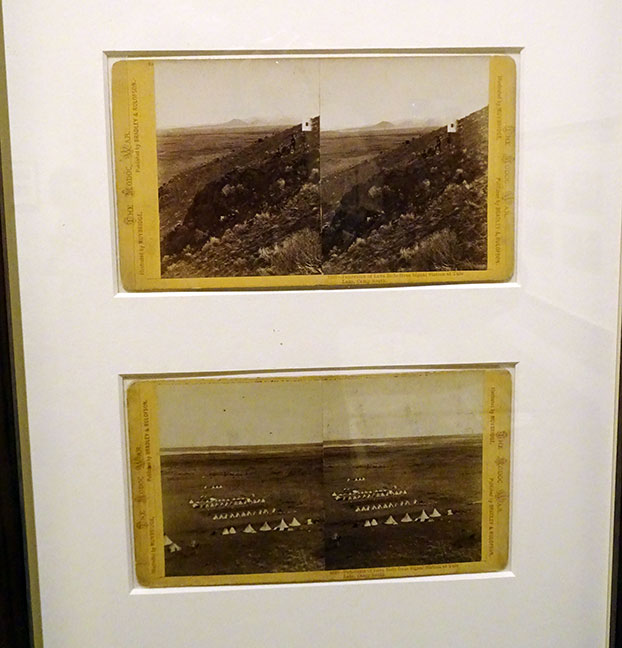 Eadweard Muybridge stereo views of Modoc lands taken in 1872-3.


Main gallery at California Historical society.


***
1AM Gallery: Nothin Nice - Eddie Colla and Bask
Comment by AB: Perhaps the art in this show reflects the current levels of toxicity in the ongoing narrative of America.

Art by Eddie Colla at 1AM Gallery.


L-R, art by Bask and Eddie Colla.


L-R, art by Bask and Eddie Colla.


Eddie Colla art.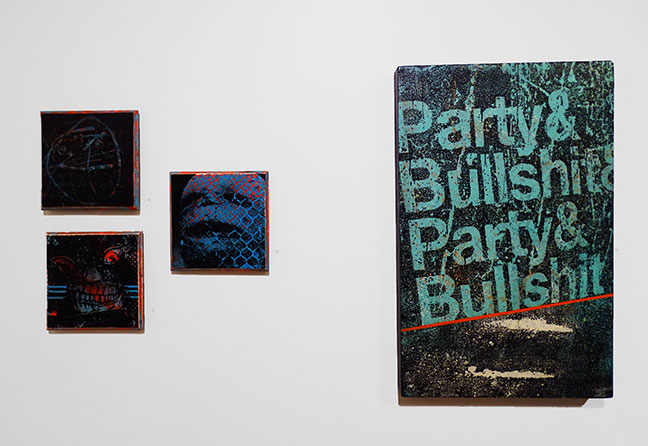 Art by Bask.


Backlit art by Eddie Colla.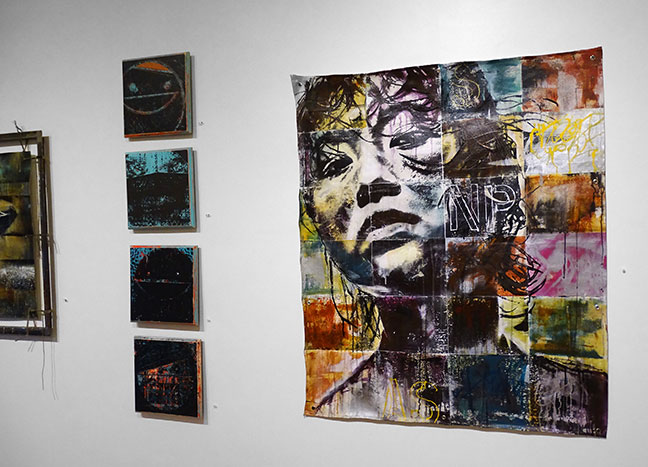 L-R, art by Bask and Eddie Colla at 1AM Gallery.


***