***

Get your art fix fast: Instagram @alanbamberger
***
Transfer Gallery NYC at Minnesota Street Project: TRANSFER Download
Artists: Claudia Hart, Mary Ann Strandell, Rosa Menkman, Phillip David Stearns, Rick Silva, Rollin Leonard + Laturbo Avedon.
Comment by AB: Futuristic three-screen videos mesmerize viewers with an intriguing montage of ephemeral hallucinatory episodes. Go see.


Video experience c/o Transfer Gallery NYC (like it).


Futuristic video art at Minnesota Street Project.


Three-screen video c/o Transfer Gallery NYC at Minnesota Street Project.


***
Luna Rienne Gallery: Garland Of Hours - Gage Opdenbrouw; Ah Um - Rich Fonseca
Comment by AB: In the front gallery inconclusive portraits by Gage Opdenbrouw invite viewers to complete the narratives. In the rear gallery, Rich Fonseca brightens your day with his vibrant geometrics.

Gage Opdenbrouw art up close at Luna Rienne Gallery.


Faceless portraits by Gage Opdenbrouw.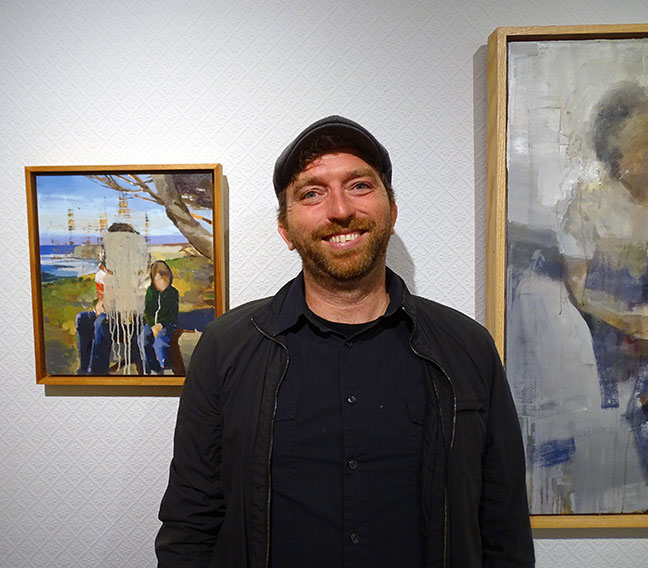 Gage Opdenbrouw and his art at Luna Rienne Gallery.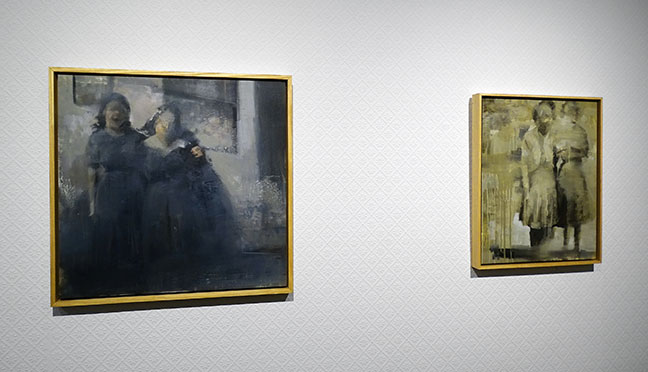 Portrait paintings by Gage Opdenbrouw.


Rich Fonseca and his art at Luna Rienne Gallery.


Colorific upbeat art by Rich Fonseca.


Rich Fonseca art.


***
Heron Arts: The Detroiter. Curated by Inner State Gallery
Artists: Andrew Krieger, April Armand, Ben Saginaw, Brett Amory, Bryan Cunningham, Camilo Pardo, Clinton Snider, Dabls MBAD African Bead Museum, Dan Armand, Derek Weisberg, Dessislava Terzieva, Eddie Colla, Ellen Rutt, Fel3000ft, Glenn Barr Studios, Graham White, Jeremy Harvey, Jerry Vile, Jesse Martin Kassel, John Dunivant, Jonny Alexander, Julian Spradlin, Lauren Harrington, Lucien Shapiro, Mark Arminski, Mark Sarmel, Matt Eaton, Matt Gordon, Michelle Tanguay, Monica Canilao, Nick Jaskey, NNII, Oui Zi, Pat Perry Art, Patrick Ethen, Paul Johnson, Paula Schubatis, Paula Zammit, Peter Adamyan, Rashaun Rucker, Ron Zakrin, Ryan Doyle, Scott Hocking, Shaun Roberts, Stephanie Buer, Sydney G. James, Tiff Massey, Tom Thewes, Tylonn J. Sawyer, Vaughn Taormina, Eugene Watson.
Comment by AB: Curious about Detroit's recent contributions to visual art (and electronic music)? Satisfy that curiosity here. Stop on by.

Electorgators - art by Jeremy Harvey at Heron Arts (kinda like it).


Trash diorama by Dan Armand (kinda like it).


Dynamic art by Tom Thewes.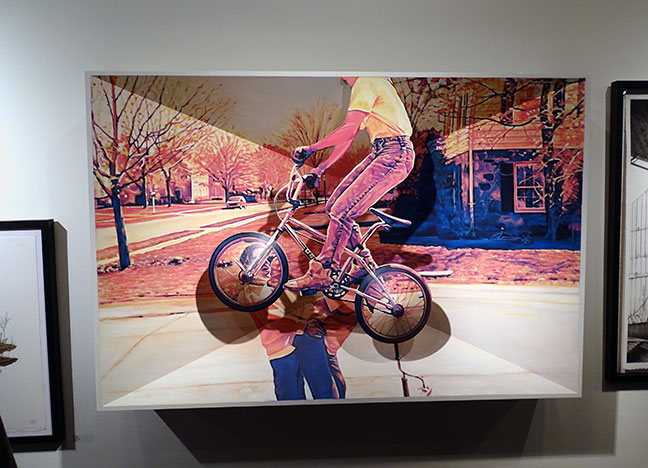 3D manipulated photographic art by Andrew Krieger.


Art in above image from the side.


Soft sculpture by April Segedi.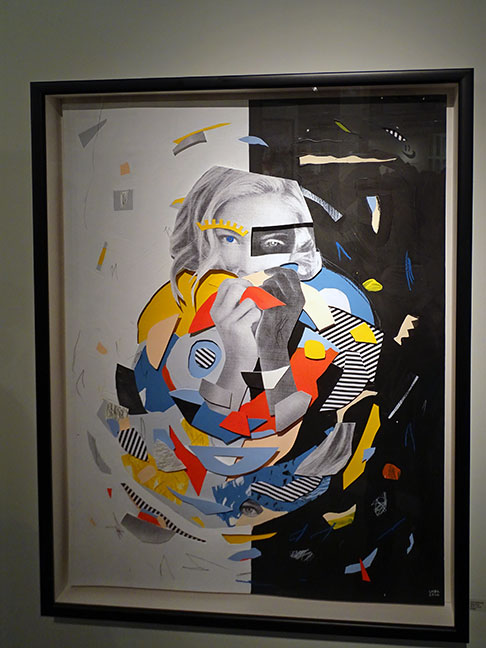 Swirling mixed-media modernist collage by Ellen Rutt.


Brian Cunningham art.


Embellished cell phone sculptures by Dessi Terzieva.


Relative density - The Detroiter group art show at Heron Arts.


***
Smash Gallery: Shadows of the Tenderloin - Dariush Nedharan
Comment by AB: Dariush Nedharan documents day-to-day homeless life in and around Civic Center and the Tenderloin.

Photography by Dariush Nedharan at Smash Gallery.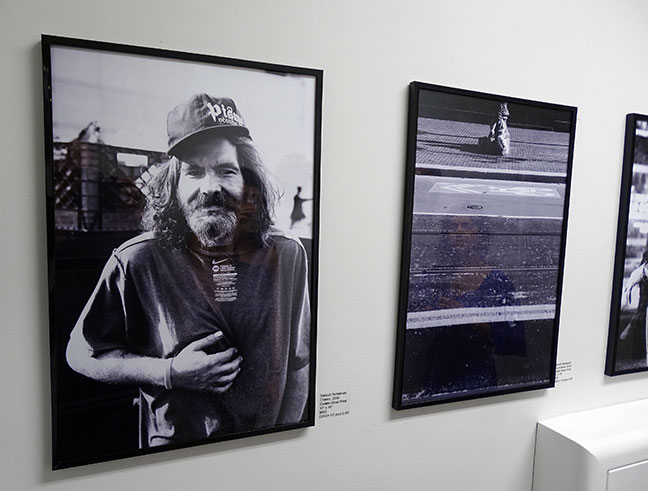 Dariush Nedharan Tenderloin photographs.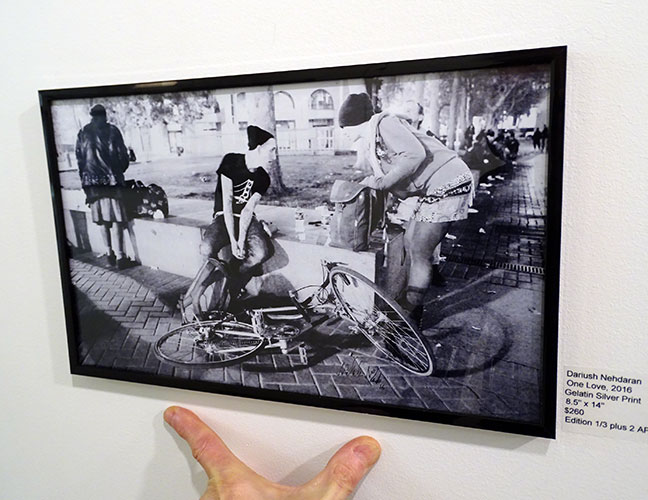 Photograph by Dariush Nedharan closer.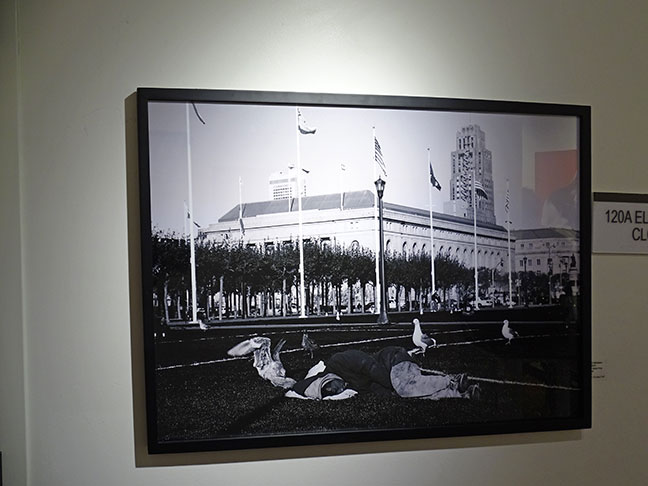 Street life around Civic Center through the lens of Dariush Nedharan.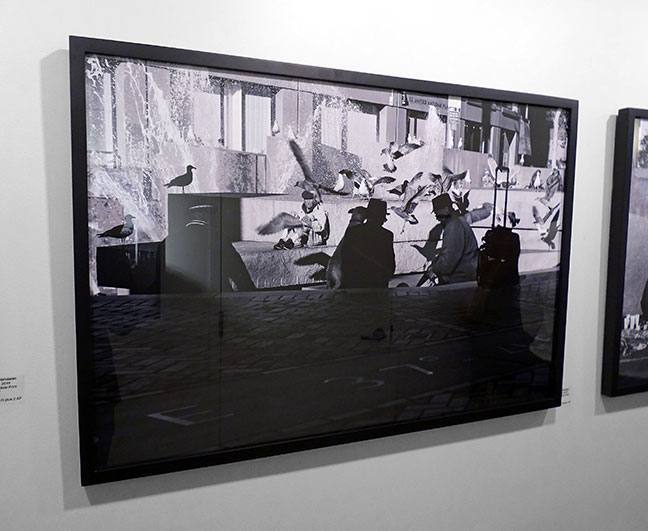 Dariush Nedharan photography.


Photographs by Dariush Nedharan.


***
San Francisco Center for the Book: 20/20 Vision - Celebrating the Next Generation of Book Artists. Curated by Steve Woodall.
Artists: Islam Aly, Hannah Batsel, Tia Blassingame, Andre Bradley, Kyle Anthony Clark, Trevor Clement, Lyall F. Harris, Sarah Hulsey, Mirabelle Jones, Jenna Rodriguez, Woody Leslie, Kyoko Matsunaga, Allison Milham, Candida Pagan, Radha Pandey, Matt Runkle, Jaime Lynn Shafer, Leslie Smith, Ariel Hansen Strong, Casey Tang.
Comment by AB: Examples of artist books by twenty up-and-coming talents.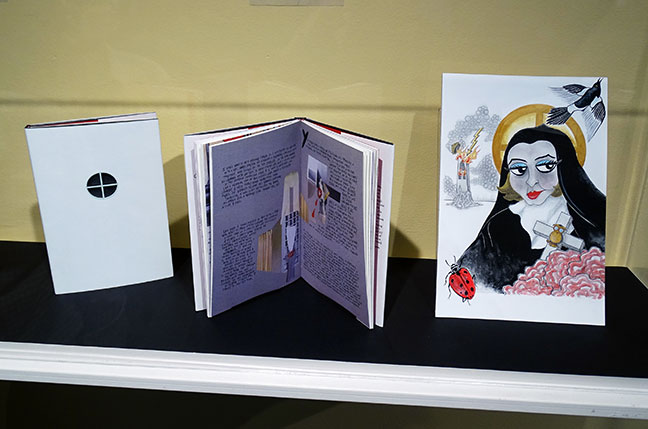 Book art by Matt Runkle at San Francisco Center for the Book.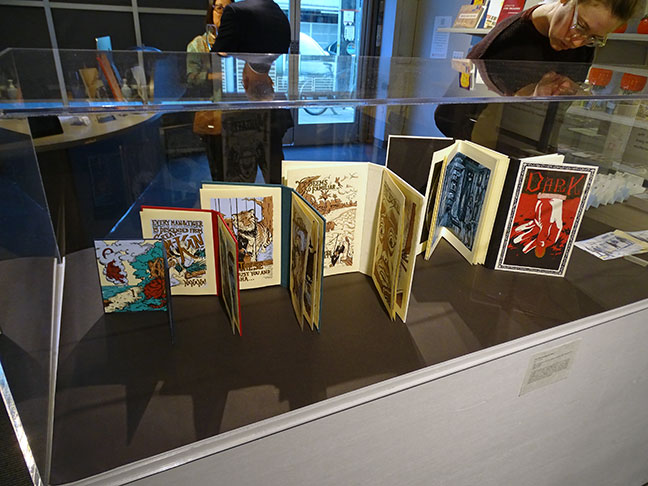 Artist books by Hannah Batsel.


Book in above image closer.


Artist books by Islam Aly.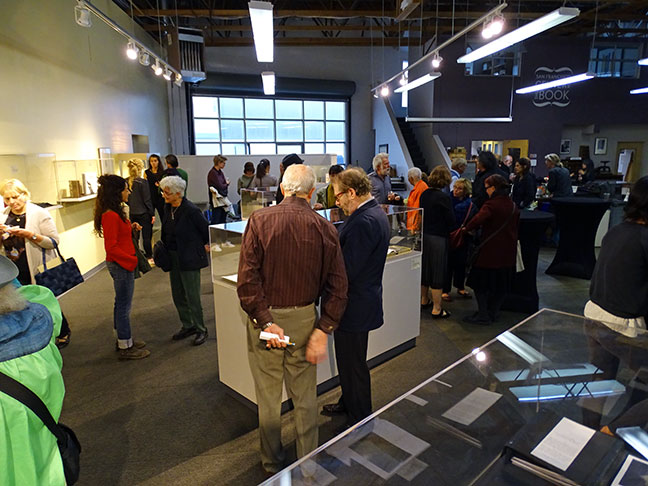 Overview - group book arts show at San Francisco Center for the Book.


***