<< Back to San Francisco Gallery Openings Reviews
Upcoming San Francisco Gallery Openings Calendar >>
***

Get your art fix fast: Instagram @alanbamberger
***
2291 3rd St: 1, 2, 3, 4, 5... 100, - Minji Sohn
Comment by AB: Minji Sohn has had to move around a lot in her life and is currently watching others have do the same, primarily as a result of land grabs, skyrocketing rents, evictions and other forms of displacement. Her performance epitomizes frustrations and pent up anger around that, as she cathartically pounds the crap out of a house-shaped hunk of metal.

Minji Sohn prepares to work out a little rage at 2291 3rd St.


Hammer cocked and ready to rock.


Purge in progress.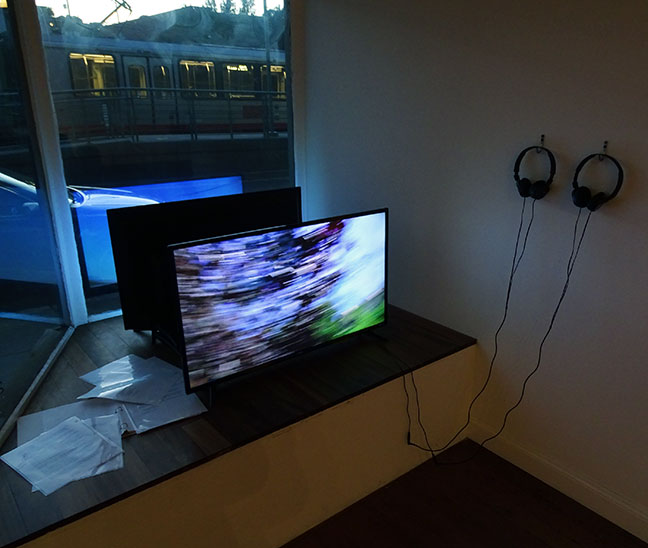 Dizzying video of unrelated locations by Minji Sohn.


The video stops at a residence, but only for a moment.


And the beating goes on... Minji Sohn performance at 2291 3rd St.


***
Root Division at Citizen Fox, 2293 Mission Street: 14 Rapid - Transit and Transition
Artists: Holly Coley, Susa Cortez, Rea Lynn de Guzman, Jon Fisher, Eliza Gregory Cayla Harris, Plinio Hernandez, Meredith Leich, Raphael Noz, billy ocallaghan, Emmanuel Sevilla, Rhonda Weppler.
Comment by AB: Artists riff on action along the 14 Mission MUNI line.

Print by Jon Fisher at Root Division.


Photographs of collaged odds & ends found in The Mission by Rhonda Weppler.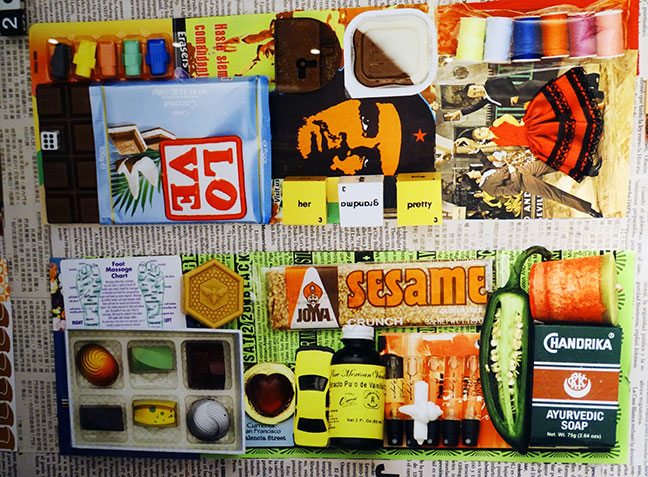 Photography in above image closer (nicely done).


One more detail shot of Rhonda Weppler collaged Mission District objects.


Photography by billy ocallaghan.


Altered signage by Emmanuel Sevilla.


***