SAN FRANCISCO ART GALLERIES - OPENINGS
BLUEDAHLIAS
08.19.07
Bluedahlias, Old Sears Building, 3435 Cesar Chavez St., #315, San Francisco, CA 94110; 415.828.4418: Jocelyn Superstar aka Nicole Elizabeth Repack - In Tie One We Trust.
Comment: A Jocelyn Superstar (aka Nicole Repack) homage to graff martyr Jonathan "Tie One" Seo Shae, immortalized in the documentary Piece by Piece, tragically shot to death at the age of 18 late one night while attempting to scale a building in the Tenderloin. It's an upbeat homage to be sure, exuding your basic fake fur faux jewel metallic glitter glam fabulous ethos-- all works maticulously admirably adept-- some done in collaboration with Isis Rodriguez and Silver Warner. According to the dossier, the Tie One / Superstar relationship began when Tie One accosted Superstar about a mural she was painting across the street from the former Southern Exposure, claiming it was a dis on him, to which she responded it was really the opposite, to wit they went back and forth and back and forth, ultimately to bond, partake of the proverbial peace pipe, and become fast friends. That was then and this is now.
I'm hazy on the auxiliary methodology of the venue, but Bluedahlias appears to be a combination gallery/artist studio space, tonight additionally featuring oeuvres by several other artists, but I fail to locate either a roster or a synoptic summation, so I'm forced to rely on my memory (erk). Suffice it to say that this is one righteous reception, transiting decidedly toward the civil side of raucous as the evening progresses.
Art (like 'em).


Art (like 'em).


Jocelyn Superstar - art.


Art.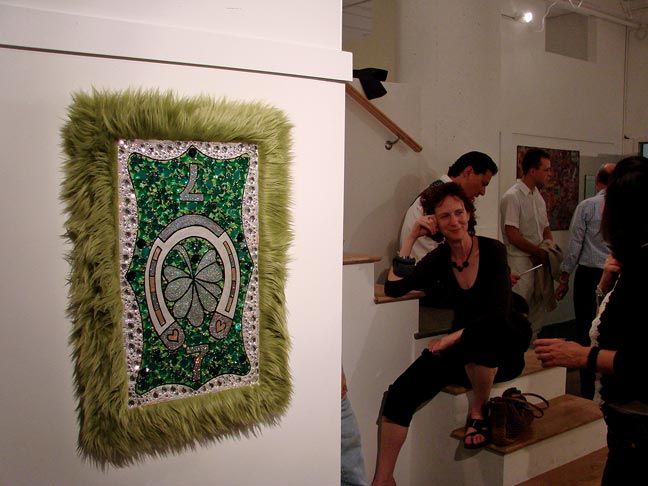 Art.


Art.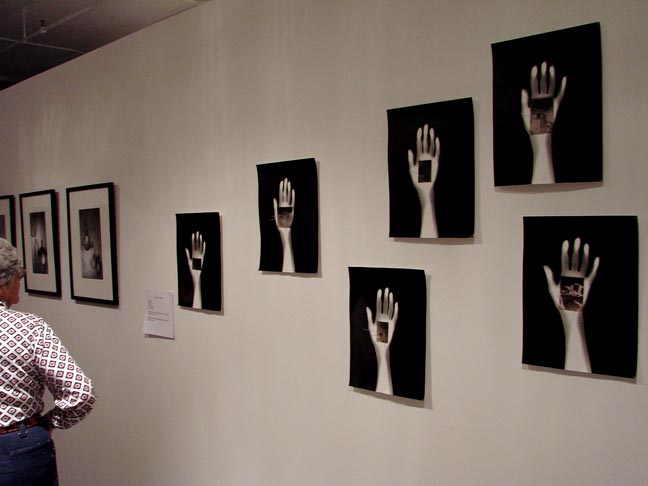 Art by studio artist.


Art by studio artist.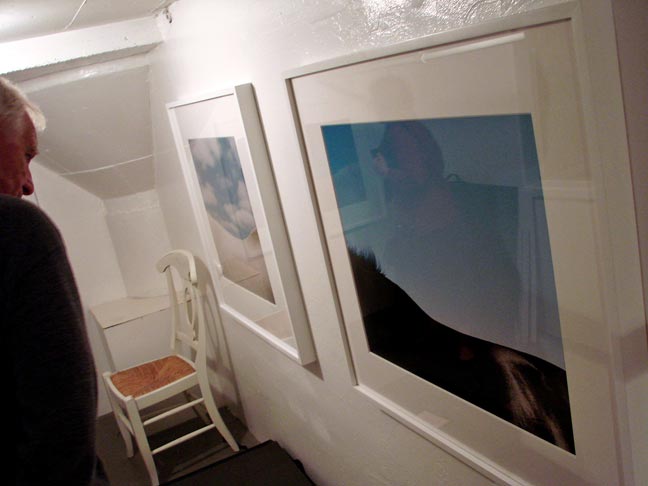 Art by studio artist.


Isis Rodriguez.


***