***

Get your art fix fast: Instagram @alanbamberger
***
Flax Art & Design: SF Art Show - Farewell Flax
Artists: Anthony Torrano, Becca Levine, Carmen McNall, Chad Hasegawa, Erlin Geffrard, Jan Wayne Swayze, MKUE, Michael Jang, PEZ, River St. James, Anna Landa, Bud Snow, Joe Brook, Marcos Ramirez, Michael Kershnar, Michael Koehle, Piper, Sofie Ramos, Aaron Jupin, Albert Reyes, Bags43, Bigfoot, Derek James Marshall, Jenny Sharaf, Matthew Bajda, Mildred, Naoki Onodera, Pablo De Pinho, Pacolli, Ryan De La Hoz, Tim Diet, Yuka Ezoe, Zachary Sweet, Andy Vogt, Brian Perrin, Randy Colosky, Sarah Smith, Windy Chien, Crystal Gonzalez, Joni Marie Theodorsen, Kayli Harig, Keith D Stanley, Stan Chan, Willie Sarate.
Comment by AB: You might call this one a good old fashioned San Francisco warehouse art party and fond farewell to Flax art supplies Market Street location. Why are they leaving? To make way for more high-priced condos, of course. Meanwhile back at the show, the art runs the gamut, and then some, from deep urban to MFAs plus a very live soundtrack courtesy of Tommy Guerrero & band. The upshot? A fine time was had by all. If anyone wants to help credit the artists, drop me a line at alanbamberger@me.com.

Michael Jang and his photography at Flax Art & Design warehouse.


Ooze art by Jenny Sharaf.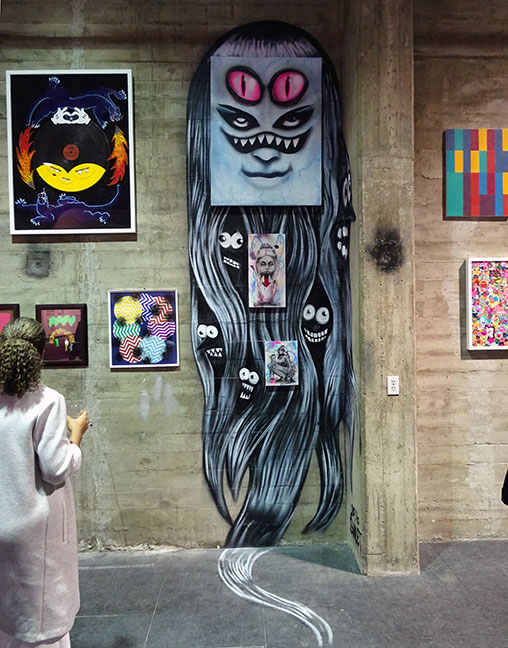 Tall art by Sweet.


Art in above image closer.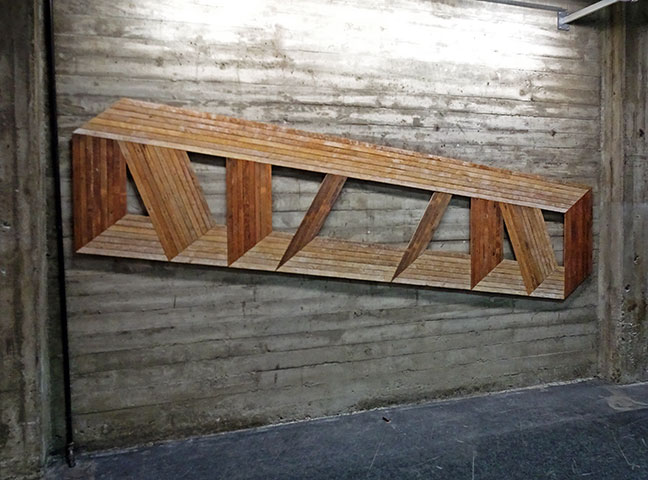 Wood lathe construction by Andy Vogt (nicely done).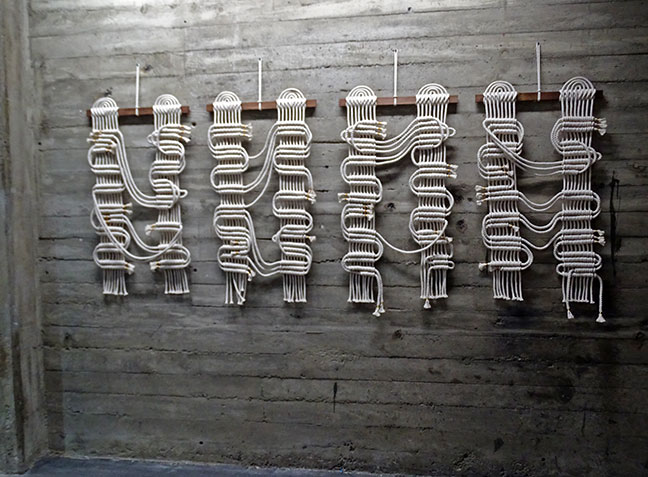 Engaging rope art installation (sorta like it).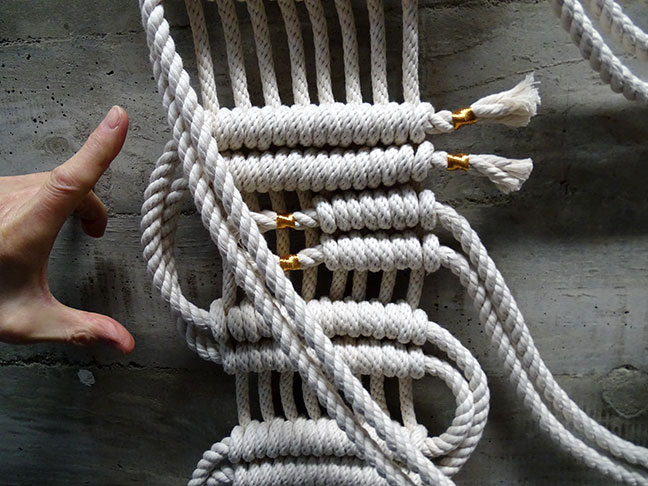 Detail of art in above image.


Hefty geometric abstract by Chad Hawegawa.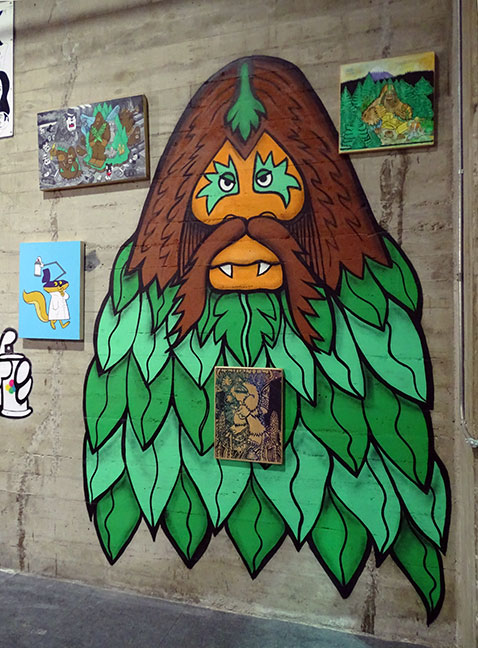 Big art by Bigfoot.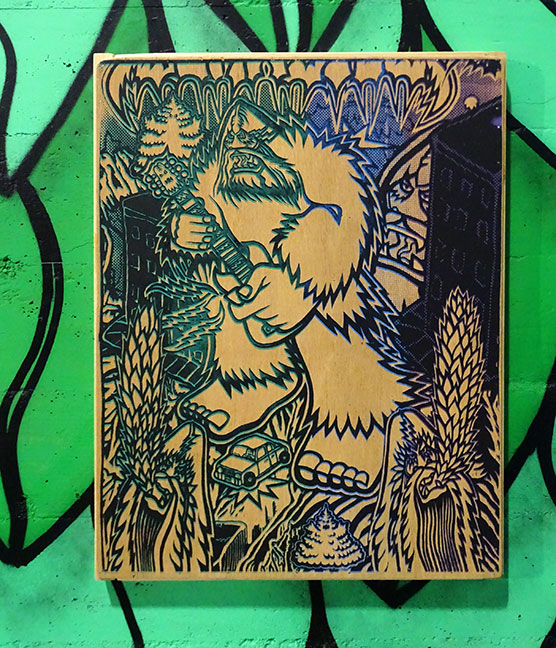 Not-so-big art by Bigfoot in above image closer.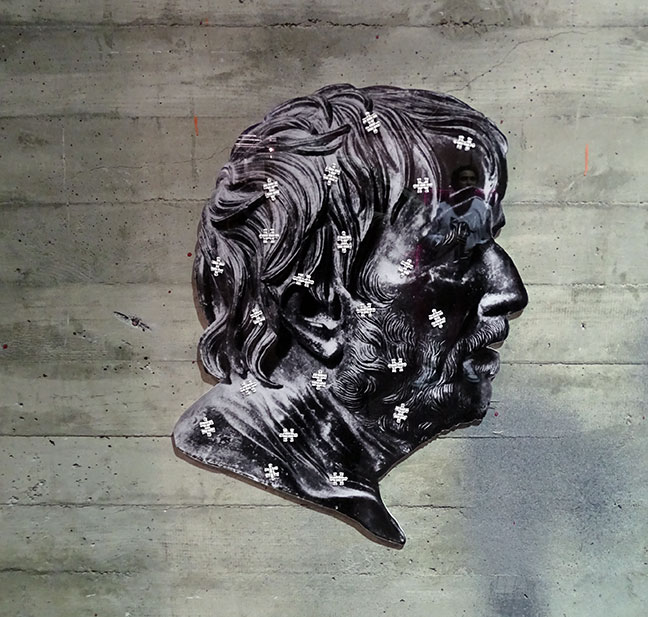 Art by Ryan De La Hoz.


Art/installation by Pez.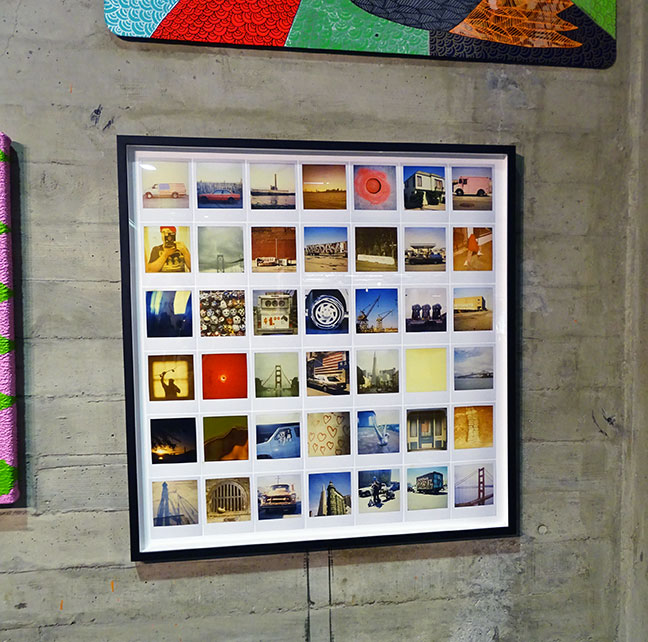 Panel of Polaroids (kinda like it).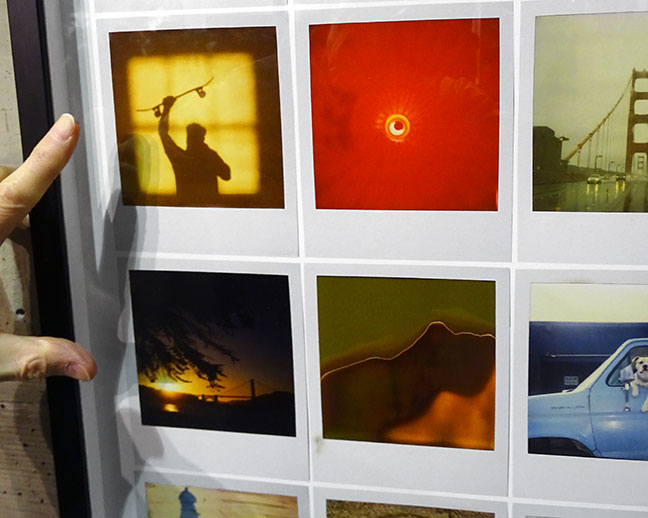 Photographs in above image closer.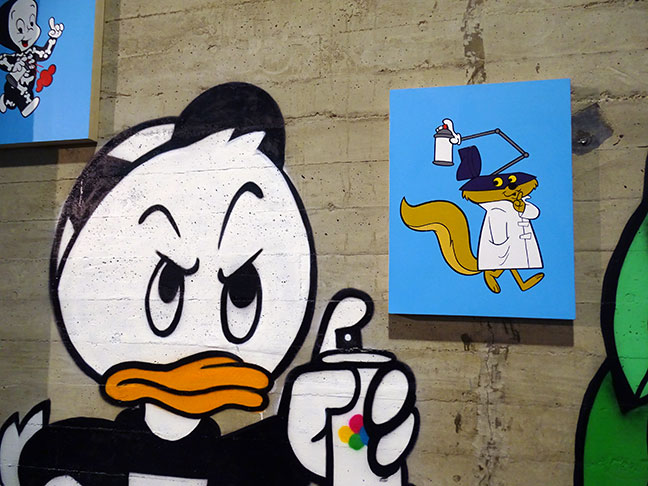 Spray can testimonials.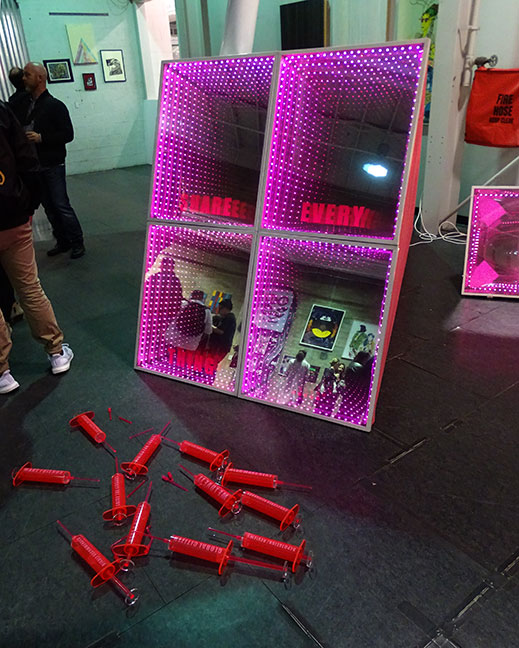 Lightbox art & installation.


Tommy Guerrero band, avid prostrate fan & Michael Jang photos.


Big woodcut art by Carmen McNall.


Way high up on the wall art.


Painting up the roster the night before the show.


Prepping the warehouse the night before the show.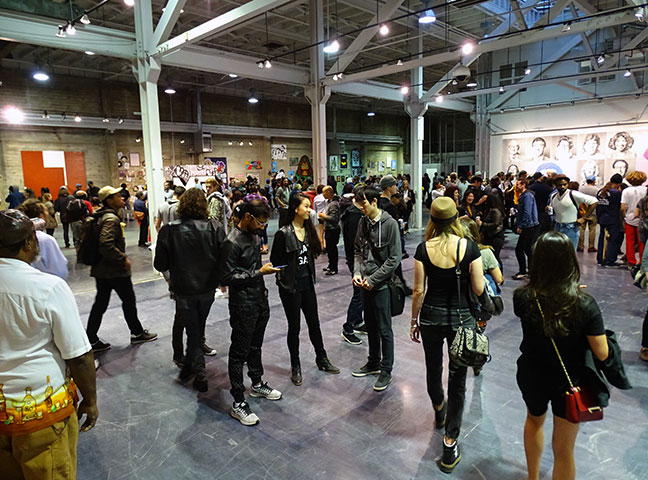 Attendance figures - group art show & warehouse party at Flax Art & Design.


***
State: t.w. five - Across From Us
Comment by AB: t.w.five (aka Pernilla Andersson and Paula Pereira) "paints" with colored vinyl tape. The star of the show is a large multi-panelled arcadian coastal scene that extends the length of two walls. Stop on by.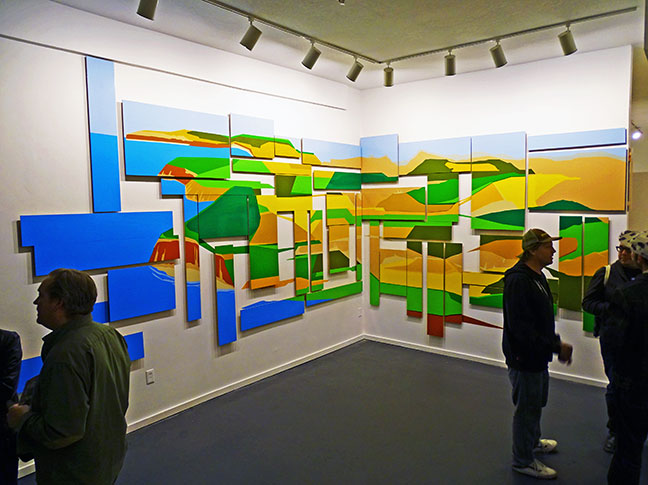 Multi-panel vinyl adhesive art by t.w.five at State.


Art in above image closer.


t.w.five and their art at State.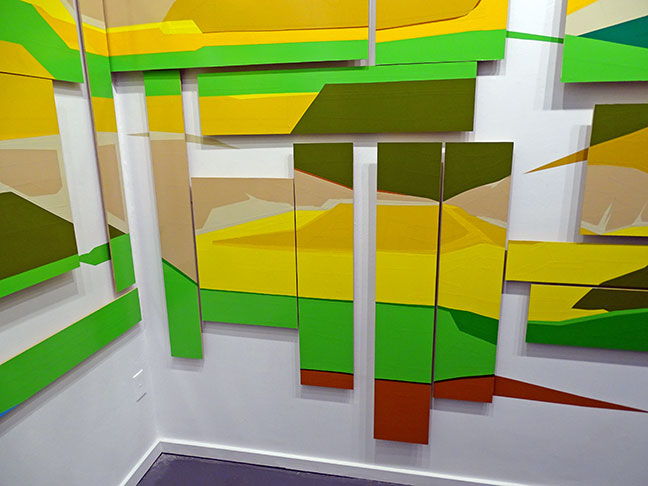 Closer view of art in top image.


Vinyl tape night scene by t.w.five.


***