SAN FRANCISCO GALLERY OPENINGS
PACIFIC HERITAGE MUSEUM - CALIFORNIA MODERN
LO-FI CUSTOMS - SUB_MISSION GALLERY
08.25.05
Pacific Heritage Museum in cooperation with the Chinese Culture Center: Rustic Splendors - Kiln Treasures from Shiwan.
Comment: The Pacific Heritage Museum, established in 1984 by the former Bank of Canton of California, now United Commercial Bank, is housed in the old US Subtreasury Building, built in 1875 on the site of the original US Branch Mint. The museum exhibits art and artifacts from Pacific Rim cultures, in this instance showing Shiwan ceramics, most dating from the 19th and early 20th centuries, but some dating from significantly earlier. A complimentary 24-page color catalogue accompanies the show (or at least it was complimentary at the opening). I've lived here 30 years and have never heard of this museum. I gotta get out more.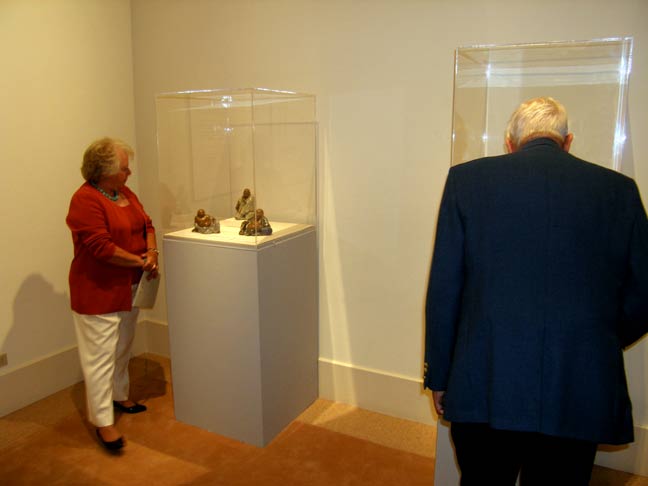 Art.


Art.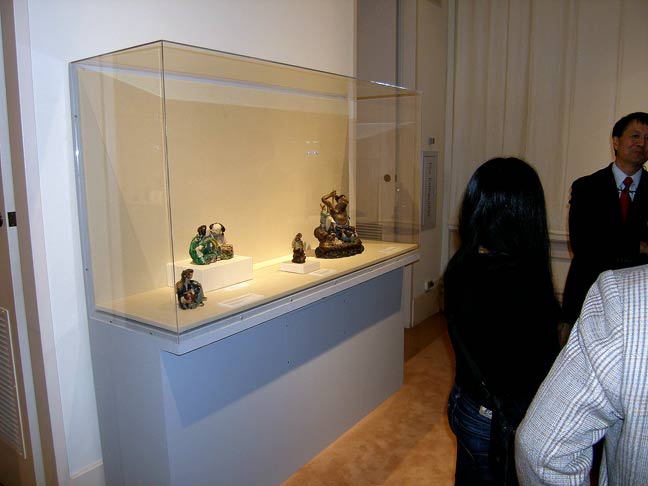 Art.


Art.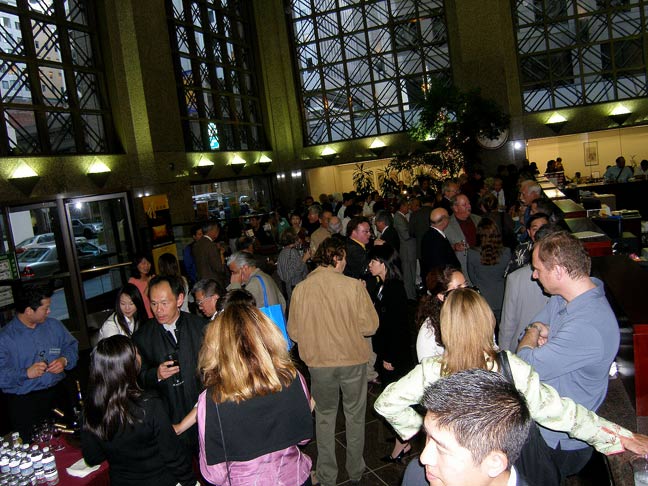 Reception.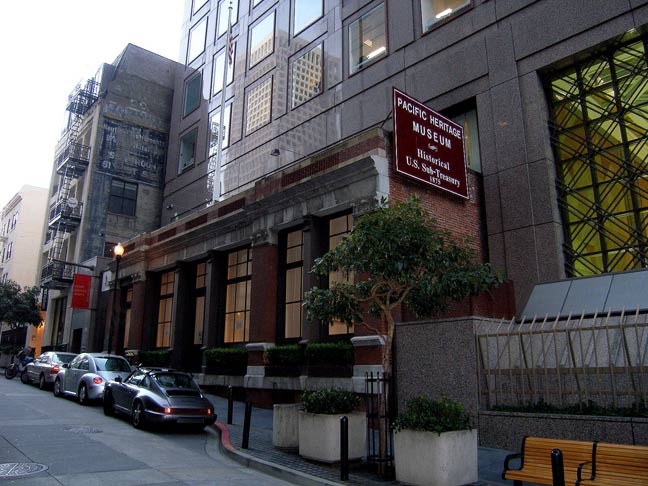 Outer.


***
California Modern Gallery: The Best of California Modern.
Artists: James Coughlin, John Haley, Relph Case, Robert Kaess, Carol Levy, Rene Fressola, Dylan Hamilton Anderson, Laura Bauer, Ruth Block, Peter Dreyfuss, Nikolay Atanassov, Ivan Bajinov, Mathew Frederick.
Comment: One year anniversary party and exhibit; mainly abstracts, some photography, some sculpture, some representational; mostly contemporary, some vintage. That simple.
Art.


Art.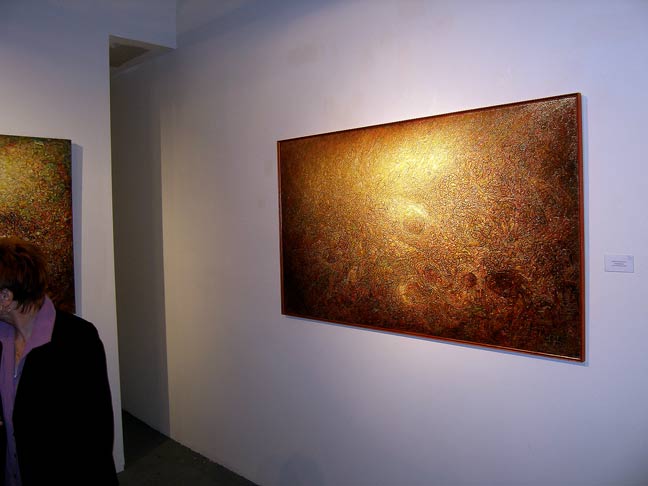 Art.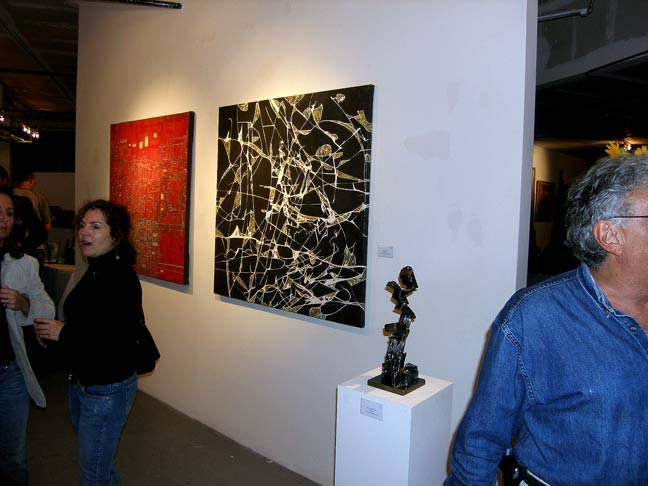 Art.


Art.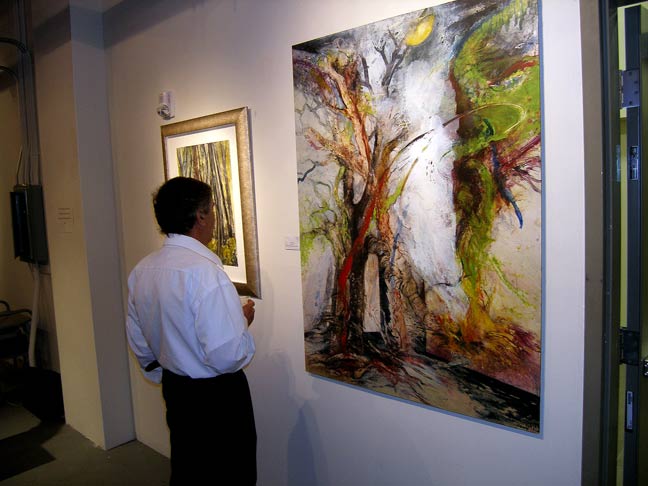 Art.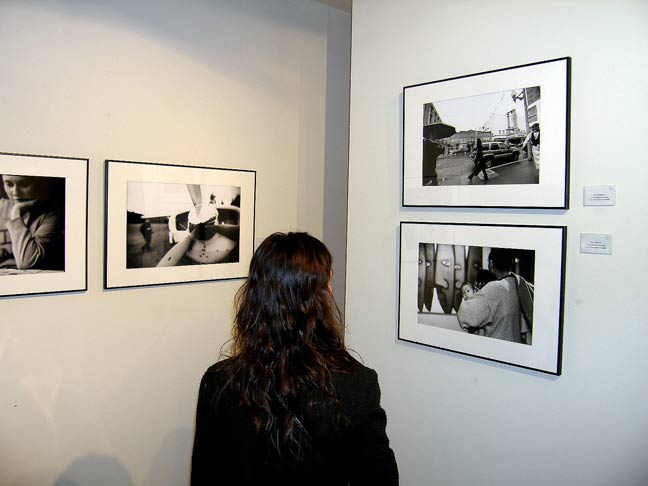 Art.


***
SUB_Mission Studio: Grand Opening.
Artists: Ana Homonnay, Bartosz Majczak, Jim Gwinner, Max Chen, Brian Boeddeker, Dave Chalker.
Comment: Pretty decent stuff here, particularly the Bartosz Majczak intricate abstract paintings (but pricey), and the clean pure deftly patinated Jim Gwinner sculptures (unpriced so I have no idea whether they're pricey or not). The space is about as utilitarian as they come. The gracious woman behind the bar tells me that the gallery plans to have monthly shows. We'll see how it goes. Auspicious start. Good luck.
This be it? Good thing I got my trek togs on.


A sign-- I'm getting warmer.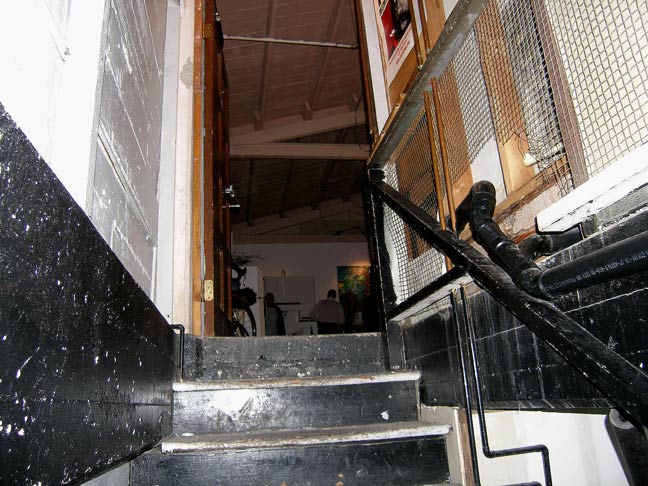 Mmmmm. Smells like art.


Art.


Art.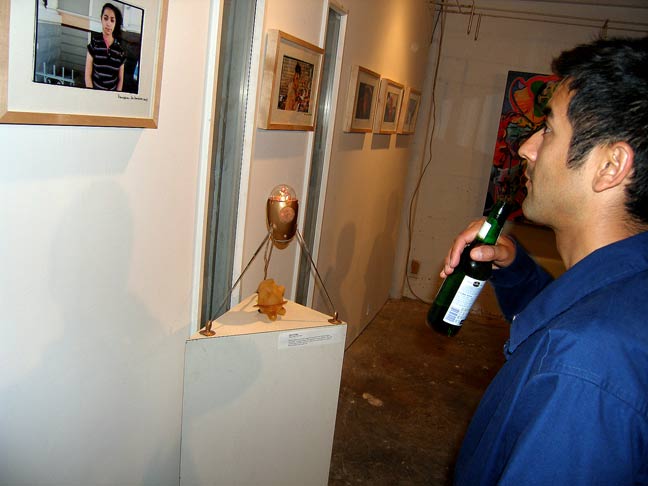 Art.


Art.


Art.


Art.


***
Lo-Fi Customs: Firehouse Kustom Posters.
Comment: First of all, I'd like to thank Ron Donovan and Chuck Sperry (and everyone at Lo-Fi) for humoring me as I asked lame questions about Firehouse Kustom Rock Art Company and their posters (sometimes I should know something, but I know nothing, and everyone I'm talking to knows I know nothing). Anyway, Sperry and Donovan silkscreen as good as it gets, plus special bonus-- extra added talent as artists/designers. Most Firehouse Kustom posters in this recent retrospective advertise modern rock bands and concerts, but there's other stuff too, so head on down (way down) to Lo-Fi and check it out. Thirty bucks gets you something nice.
As an aside, I remember getting emails after my Yerba Buena "Bay Area Now 4" review where I bemoaned the dearth of "Lowbrow" art. Several of those emails asked what artists I would like to see in Bay Area Now 5. Well, these guys would be good. They're artists, they've been making art for years, they're highly respected, they've got a whole major mega bunch of posters to their credit, they create and print 'em right smack in the heart of San Francisco, and they're currently in full throttle operation. If that's not Bay Area Now, I don't know what is.
Ron Donovan - Chuck Sperry - art.


Art.


Art.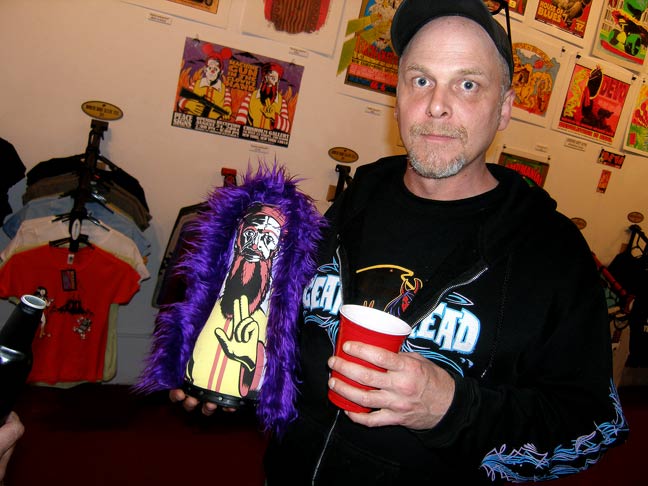 Limited edition Osama McDonald.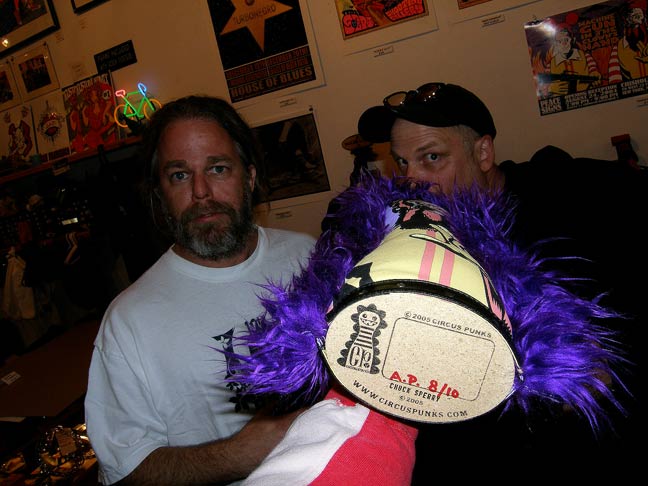 Osama McD is sold out except for artist proofs.


Art.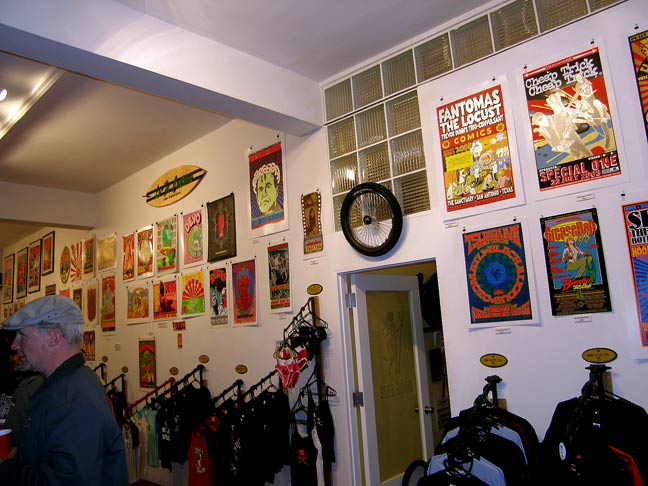 Art.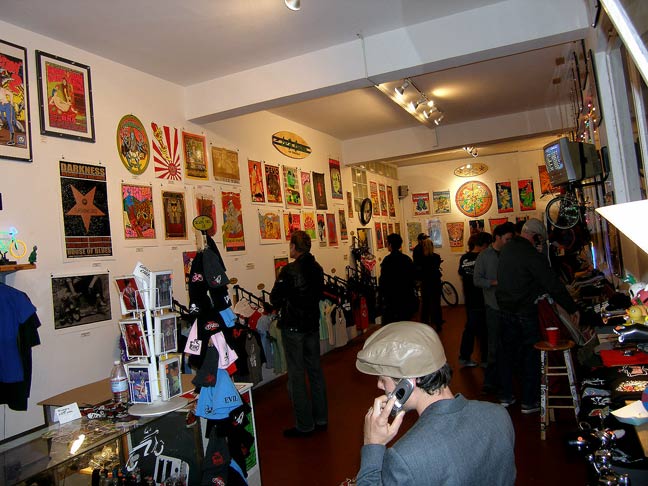 Circumstance.


It was there, so I tooked it.