<< Back to San Francisco Gallery Openings Reviews
Upcoming San Francisco Gallery Openings Calendar >>
***

Get your art fix fast: Instagram @alanbamberger
***
SF Camerawork: LensCulture Emerging Talents 2015
Photographers: Alfredo Bosco, Álvaro Calvo, Anna Grzelewska, Antonio Ysursa, Benoit Paillé, CY Frankel, Camille M., Camilo Ramirez, Christian Werner, Christopher Colville, Daniel Seiffert, Emily Sheffer, Etienne Malapert, Filippo Mutani, Frances F Denny, Hannah Cooper McCauley, Ian Hughes, Ima Mfon, Inés Duemig, Jaime Puebla, Jennifer McClure, Jialuo Wu, Jiaxi Yang, Joan Alvado, Adrien Selbert, Karina Sechi, Keiji Fujimoto, Kristoffer Axén, Kurt Simonson, Luisa Dorr, Magda Biernat, Pauline Niks, Marta Zgierska, Michal Sierakowski, Mika Sperling, Molly Lamb, Paolo Marchetti, Patrick Tombola, Sofie Amalie Klougart, Susan Worsham, Tom Kiefer, Tadas Cerniauskas, William Douglas, Zora Murff.

Fish outta water photograph by Camilo Ramirez at SF Camerawork.


Photos by Keiji Fujimoto (top left), Jennifer McClure (bottom left),
Daniel Seiffert (right.


Adrien Selbert nighttime photography.


Day at the beach photographs by Tadas Cerniauskas.


L-R, photos by Antonio Ysursa, Molly Lamb, Jiaxi Yang.


Susan Worsham photography.


Photographs by Joshua Rashaad McFadden.


Kurt Simonson photography.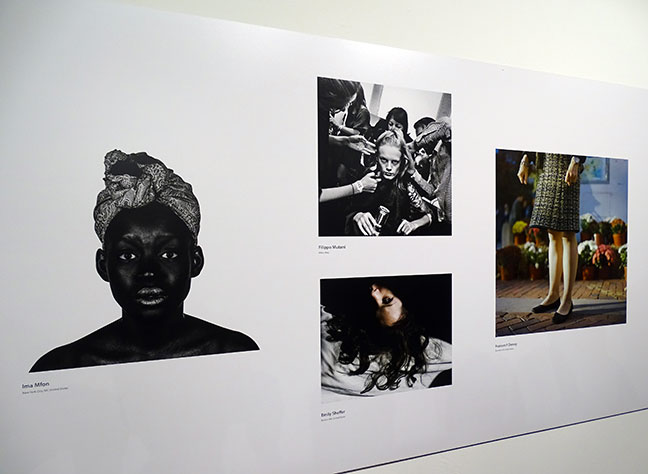 Clockwise from left, photos by Ima Mfon, Filippo Mutani, Frances F Denny,
Emily Sheffer.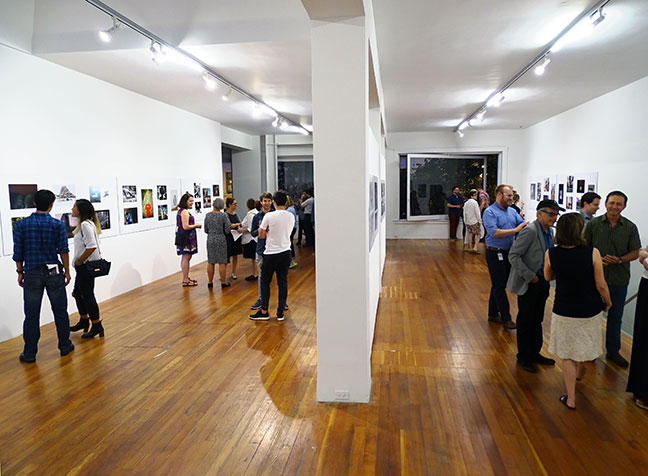 Ambiance - LensCulture Emerging Talents photography show at SF Camerawork.


***
Asian Art Museum: Hadi Tabatabai - Dot to Dot
Comment by AB: It's art, social interaction, competition and entertainment as visitors play the game Dot to Dot and then arrange their finished game boards into a collaborative work of art.

Get your game boards and pieces here - Hadi Tabatabai at the Asian Art Museum.


Read the instructions and learn how to play.


Playing Dot to Dot - social interaction as art c/o Hadi Tabatabai.


Collaborative artwork of finished game boards c/o Hadi Tabatabai.


Meet, greet, engage and compete with Hadi Tabatabai at the Asian Art Museum.


***
Meridian Gallery at SOMArts: Ideasthesia - A Multisensory Installation by Owen Brown. Sound installation by Emily Wolahan. Fragrances by Mik Coyle.

Row of backlit scribbles by Owen Brown.


"Art" in above image closer.


Wall projection by Owen Brown consisting of marked up transparent overlays.


Large wall projection by Owen Brown.


Overview - Owen Brown, Emily Wolahan & Mik Coyle c/o Meridian Gallery.


***