SPECIAL REPORT
BOB PRITIKIN'S FIRST ANNUAL LAST LABOR DAY PARTY
09.04.06
Robert C. Pritikin and Chenery House Present: Bob Pritikin's First Annual Last Labor Day Party.

Comment: Bob Pritikin tells me this is his last Labor Day party ever, but nobody seems to believe it. Whatever the deal is, I gotta say this party is the best one yet-- and I'm proud to testify I've been to all fifteen of 'em and experienced every single Guest Entertainer from Rubber Boy, Manimal, and The Torture King to Tammy Faye Baker, Mickey Rooney, and Carol Channing.
Meanwhile back in the present, nearly 800 revellers turn out for this year's outrageous episode including politicians (Assemblyman Mark Leno, Supervisor Bevan Duffy, Supervisor Sean Elsbernd, etc.), government officials (Public Defender Jeff Adachi, former Treasure Island top dog Tony Hall, etc.), socialites, business leaders, artists, authors, entertainers, fashion plates, fungos, oddballs, hippies, beatniks, punks, eccentrics, spongers, sots, leeches, and doinks. The continuous entertainment features Pritikin on the classical saw (of course) incomparably accompanied on piano by George Michalski, emcee and comedian Ronnie Schell (who manages to insult pretty much everybody with a torrent of outdated racial, ethnic, and religiously tainted "jokes"), an audience-participation drum circle, and headliner-- the Ratdog band with Bob Weir (formerly of the Grateful Dead), playing two exceptional extended kick-ass sets.
OK. Enough blather. Behold the bacchanal...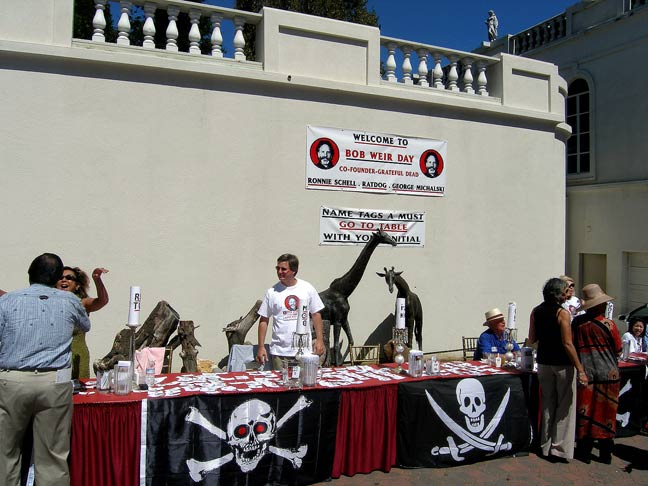 Welcome zone (guess the skulls are supposed to be Greatful Deady).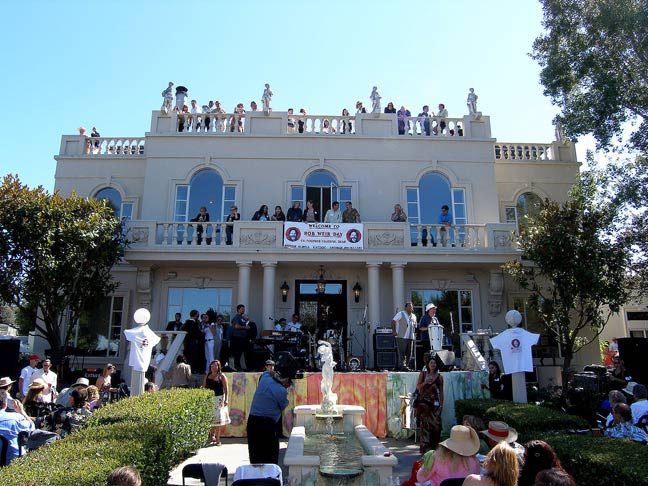 Here we are.


Attendee partial.


Famous Melissa tie dyes the souvenir t-shirts.


Aerial.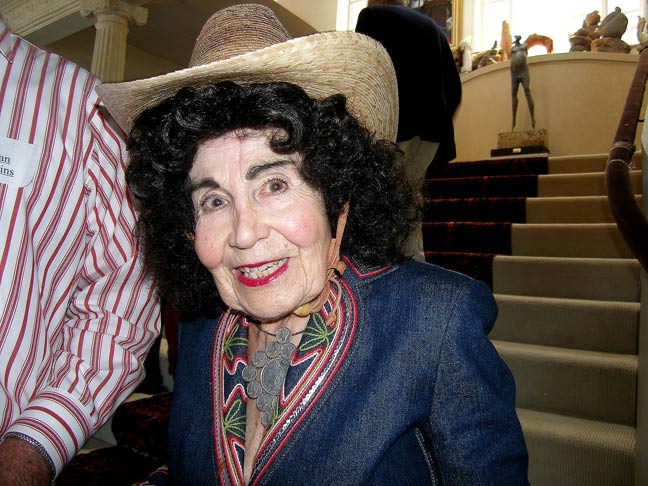 Bella Farrow, altruist and socialite.


Tony Hall - Bob Pritikin.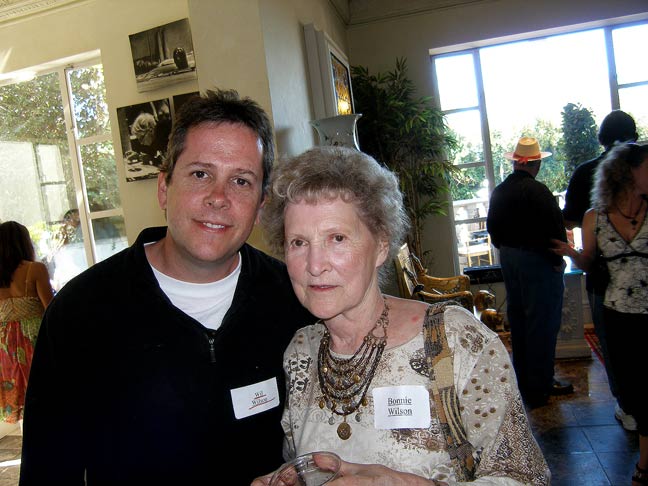 Will Wilson (artist represented by John Pence Gallery) - Mom.


Legendary San Francisco jeweler Sidney Mobell.


Bob Weir before the show.


Supervisor Bevan Duffy proclaims today as Bob Weir Day in SF.


Ratdog plays.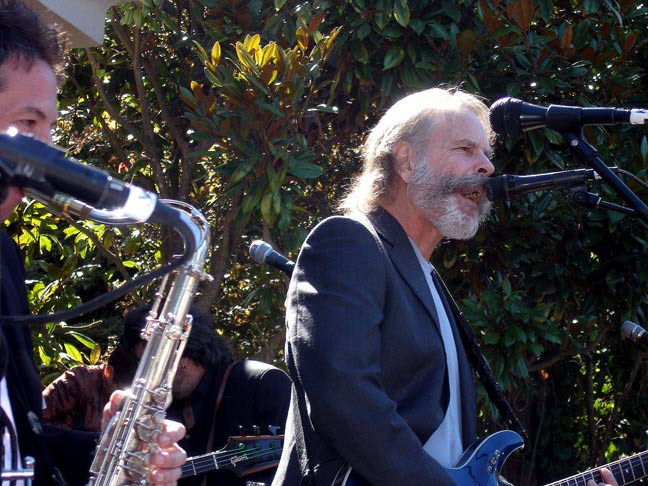 Bob Weir sings.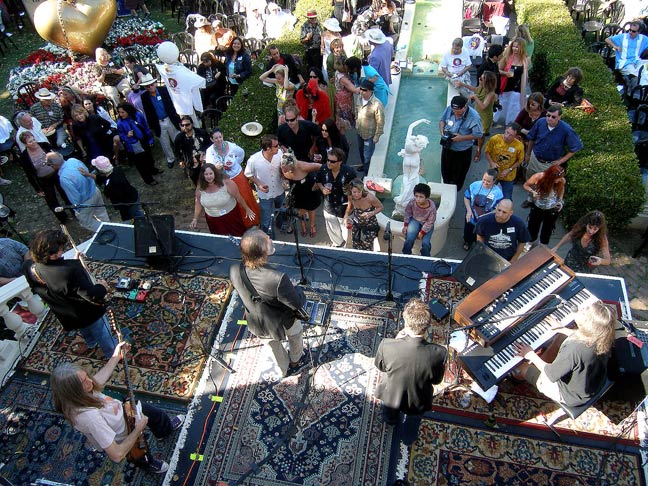 Ratdog plays.


Narada Michael Walden sits in on drums for a bit.


Ron Turner - Sheila Ash.


Noted documentary & fashion photographer Robert Altman.


Freddie Herrera (owned Keystone in Berkeley)
Arden Van Upp (woman about town).


Author/writer/columnist Warren Hinkle.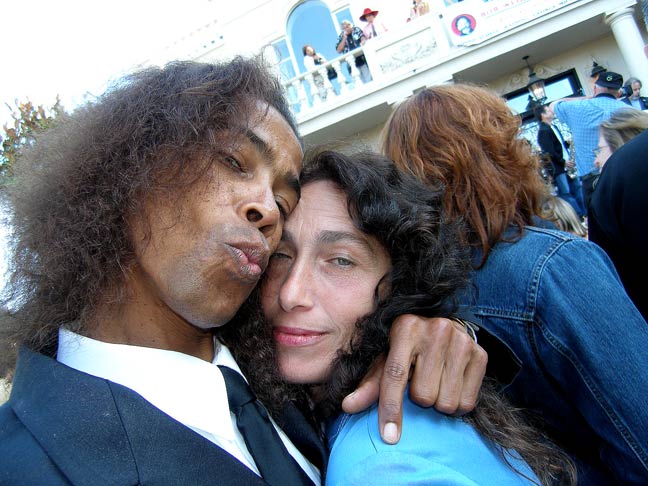 Dude says he works for the Mayor's Office.


John Helms - specialist in vintage paintings and ethnographic art.


Graffiti great Vulcan.


Joseph Carmichael (Pritikin adjutant) - Ronnie Schell (unfunny funny man).


Tom Kat - Nickola Popovic.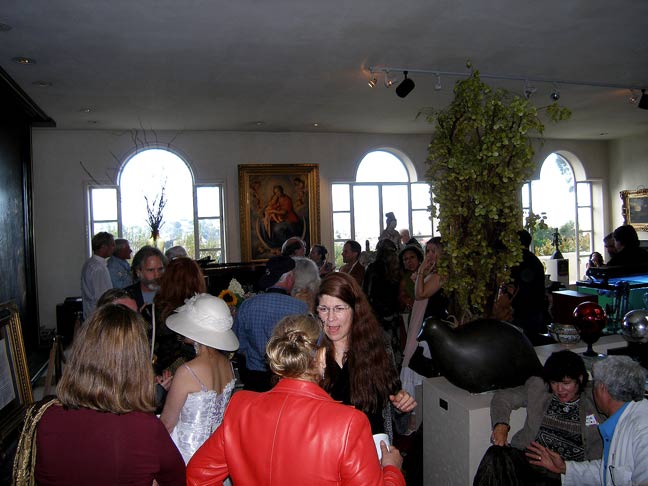 Afterparty.


Bob Pritikin and affiliate. Thank you!!