SAN FRANCISCO ART GALLERIES - OPENINGS
MODERNISM - GEORGE KREVSKY GALLERY
LINCART - LOST ART SALON
09.14.06
George Krevsky Gallery: Mary Robertson - New Paintings, New Direction.
Comment: Mary Robertson transits from painting relaxed Russian River beachscapes to portraying the majestic desert grandeur of the American Southwest. Wet to dry; green to orange; big switch; not easy; nicely done.
As an aside, I'd like to get a photo of Robertson for the review, so I tap her on the shoulder and ask if I can borrow her for a brief moment. She kinda says yes, and then proceeds to talk and talk and talk and talk with people who she clearly already knows-- a classic violation of effective art opening protocol. And I wait and wait and inconspicuously try to get her attention and wait some more and then give up. I mean what if I had been a contender-- like someone interested in buying something and wanting to ask a few questions? Art business rule #4235b clearly states that when you're the star of your own art opening, you talk to people you DON'T know, not people you know (no matter how delightful they are, especially when they have no intention of buying your art or otherwise upwardly impelling your career as an artist). Say hello; exchange pleasantries; keep your dance card open. Wanna catch up with friends or acquaintances? Invite 'em for crumpets-- LATER, not now.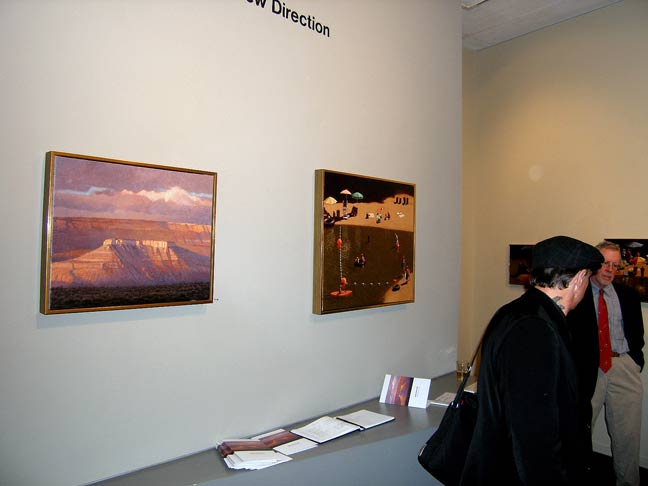 Art.


Art.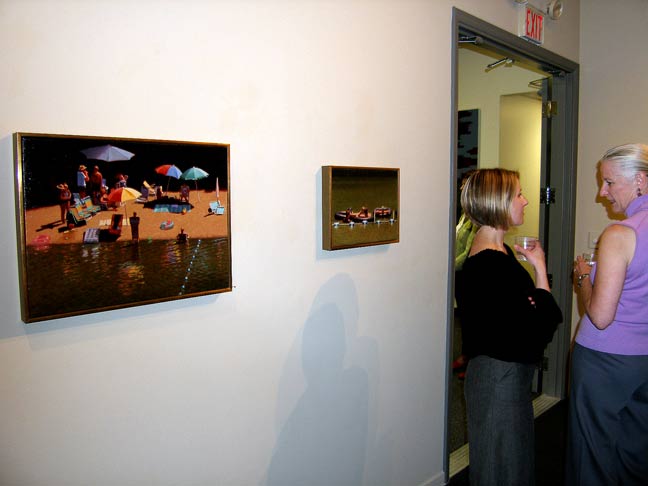 Art.


Art.


***
Modernism Gallery: Mark Stock - Palimpsest, New Paintings; Catherine Jansens - Le Silence des Choses (The Silence of Things).
Comment: First things first-- Modernism Inc. has the best openings in town. Period.
Now that that's off my chest, hometown art star Mark Stock's paintings feature single figures in various interiors, immersed in varying measures of thought (or non-thought), their expressions epitomizing varying states of blankness. It's kinda like how you might look if you're totally stumped, or you can't quite believe it, or you just read something you really didn't wanna read. What's remarkable about Stock's work is that he paints very specific people, yet completely transcends the "portraiture" to limelight the instant. You don't care who you're looking at; all you wanna do is find out what they're thinking. But you're never gonna know, and there's the hook-- the mystery-- that makes Stock's art work.
But wait; there's more. Quietly displayed in the rear gallery, far from the obligatory Stock-ian hubbub, almost inconspicuous (which is paradoxically what makes them great), are soft low-lit hyper-accurate watercolor still lifes of antique books and related miscellany set against dark backgrounds by French artist Catherine Jansens. Watercolors like these are exceptionally difficult to paint in so many ways-- all mastered here-- and they're every bit as good as photographs except better. Wanna understand what that statement means and see amazing art at the same time? See these.
I rarely go to shows where it's all so good, I can't decide what to like more. This is one of those shows.
Art (Mark Stock).


Art (Catherine Jansens).


Art (Mark Stock).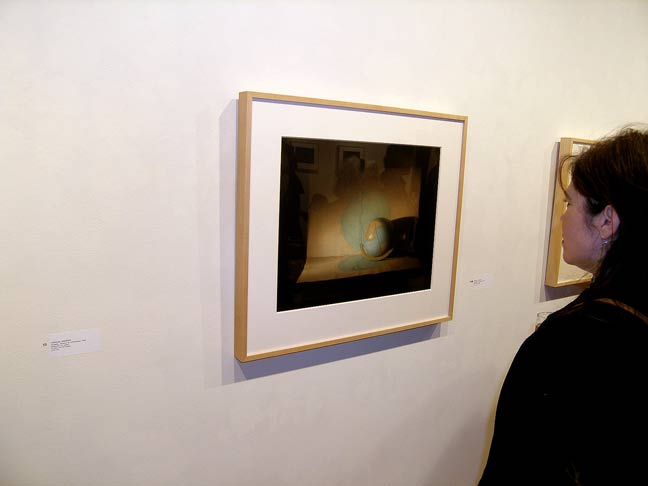 Art (Catherine Jansens).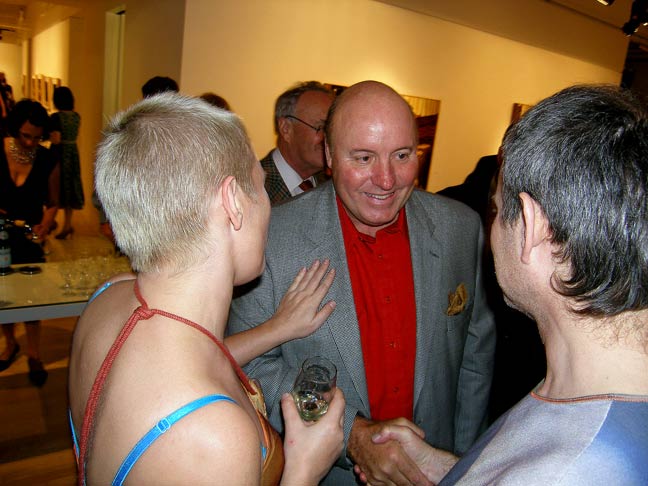 Mark Stock.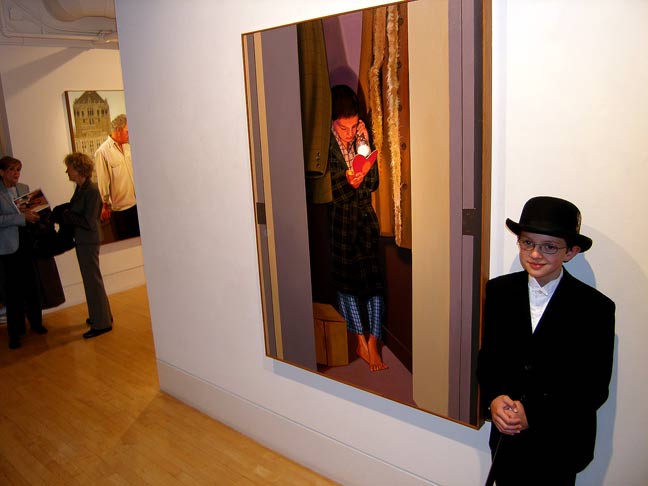 Art (Mark Stock).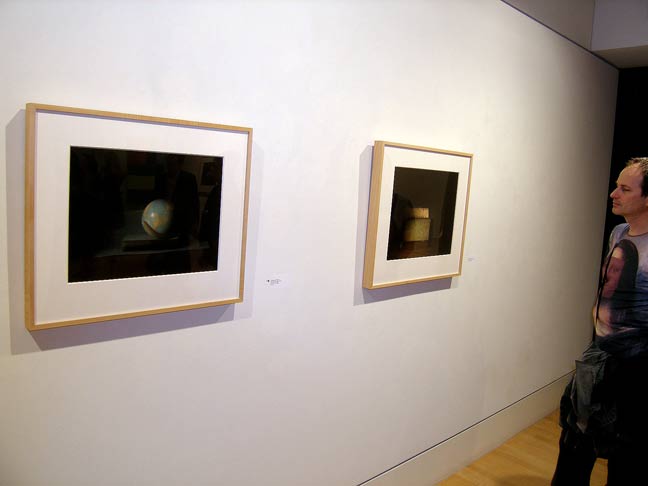 Art (Catherine Jansens).


Art (Mark Stock).


Art (Mark Stock).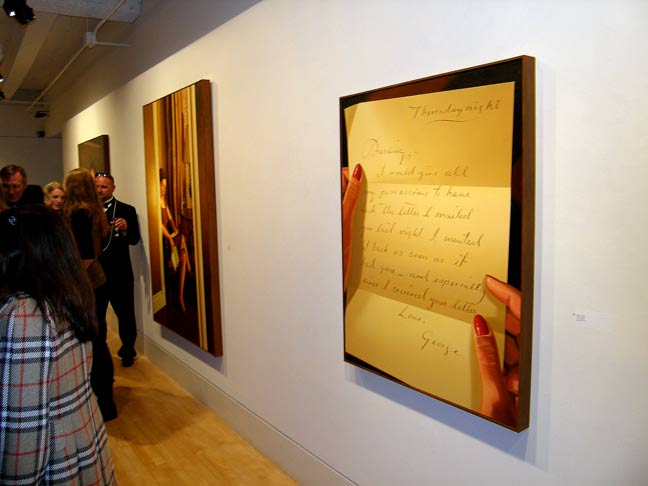 Art (Mark Stock).


***
Lost Art Salon: The Women - Paintings and Drawings by Lost Women Artists of the 20th Century, 1900's-1960's.
Artists: Ila de Araripe Macedo, Alice Bishop, Lillian Chapman, Delia B. Michelena, Wiveca Rubinow.
Comment: What is a "lost woman artist" anyway? Do stand there wondering, "Now where did I put that woman artist? I'm almost positive I left her right here on the shelf next to my keys. Hmmm."
Art.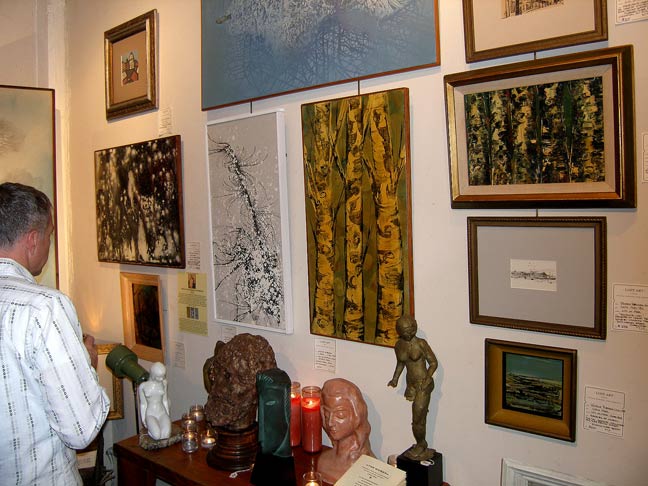 Art.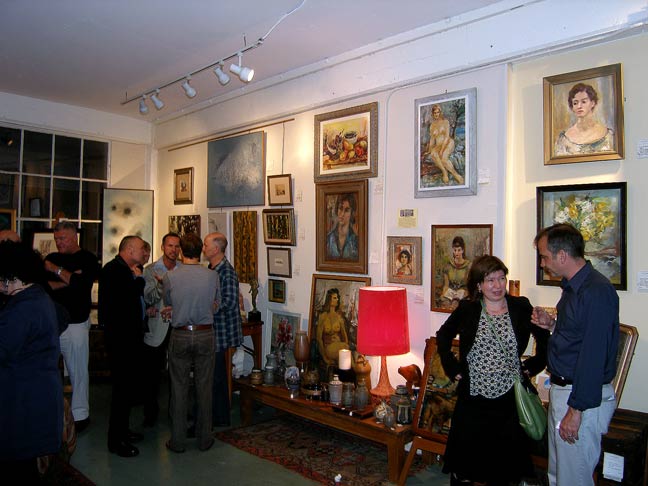 Art.


***
Lincart: Tim Evans, MeeNa Park, Mike Park.
Comment: I gotta go with MeeNa Park's paintings that at first remind me of Gene Davis stripe-a-thons, but then I find out she collects color samples from manmade structures at specific locations (like in each quarter of Old Jerusalem or around Union Square here in Ess Eff) and then layers them swatch-style into art. The complete removal of everything but color eliminates interference and distraction and gets you thinking about the concept of Jerusalem or San Francisco (or wherever)-- like what it all means, what it represents, or where it's going-- rather than wondering what the weather's like or who's doing what to whom. Plus it's like "high art" for the masses-- easily explained, easily understood, easily appreciated-- big ideas that leave nobody out.
Art (Mike Park).


Art (Tim Evans).


MeeNa Park - art (the colors of Union Square, SF).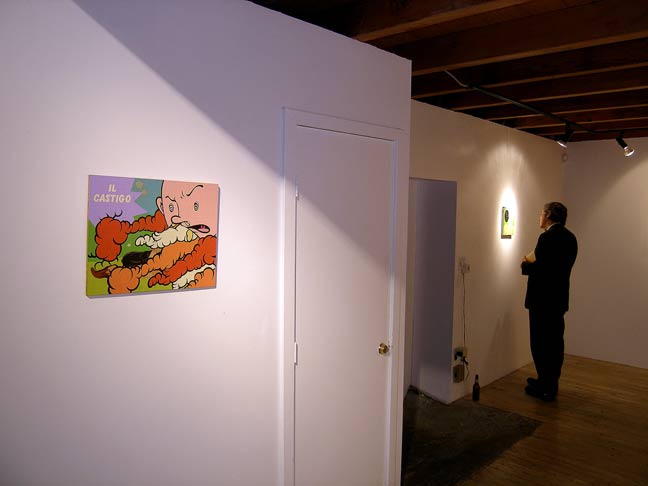 Art (Tim Evans).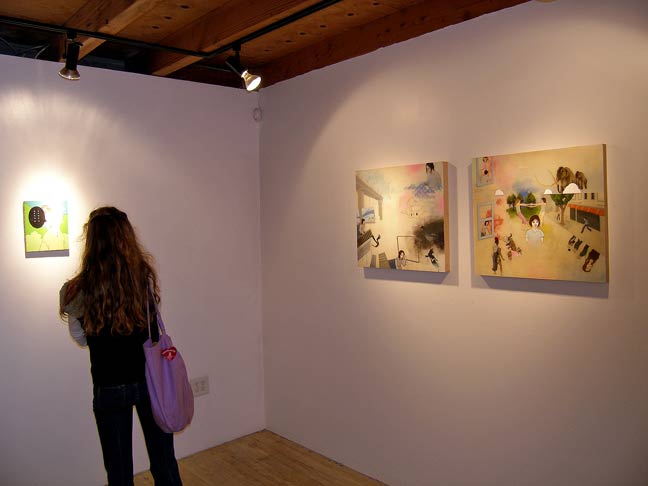 Art (Mike Park).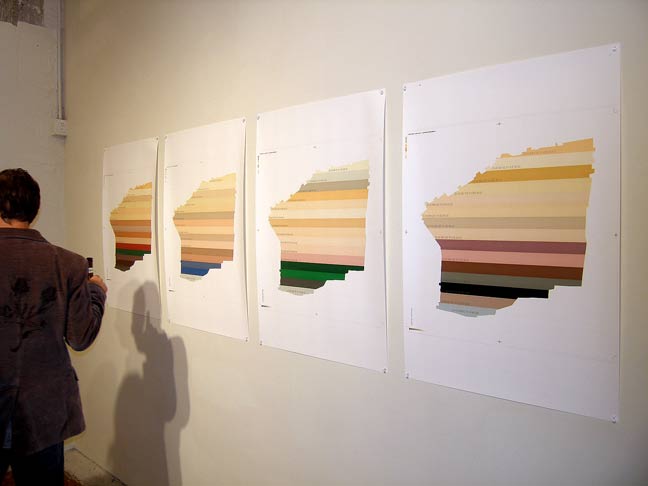 Art (MeeNa Park - Old Jerusalem, colored by quarter).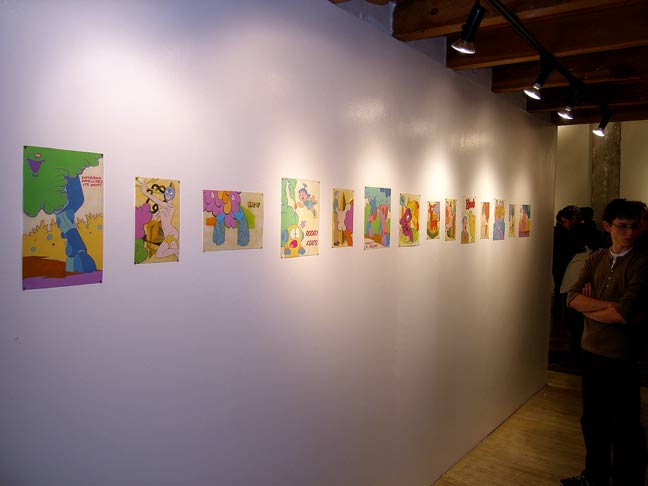 Art (Tim Evans).


Charles Linder of Lincart & Matt Gonzalez (art - MeeNa Park).


***