SAN FRANCISCO ART GALLERIES - OPENINGS
RICHARD TAYLOR GALLERY
LARRY WARNOCK FINE ARTS - MELTING POINT
REPORTED BY JENNIFER MULLEN
09.21-22.06
Melting Point Gallery, 1340 Bryant Street, San Francisco, CA 94103; 415.364.1806: Old Enough to Buy Art.
Artists: Kate Barrere, Gregg Gordon, Heather Landers, Eunice M. Lin, Paul Marsh, Ian Martin, Jason Munn, James Nurthern, Huan Nghiem, J. Pouwels, Theodor Rzad, Todd Shulte, Tempe Sikora, Whitney Smith, Kelly Tunstall, J.P. Walsh, Myra Wood, Carolyn Zaroff, Rebecca Zemans, Roy Zipstein.
Comment: This group show was a fundraising event for the National Parkinson Foundation. All the work was priced under $200. The show featured sculpture, photography, painting, mixed media and variations of the like. I am a big fan of Kelly Tunstall so it was great to see her work there. The show had a light feel to it and the crowd seemed to be enjoying themselves.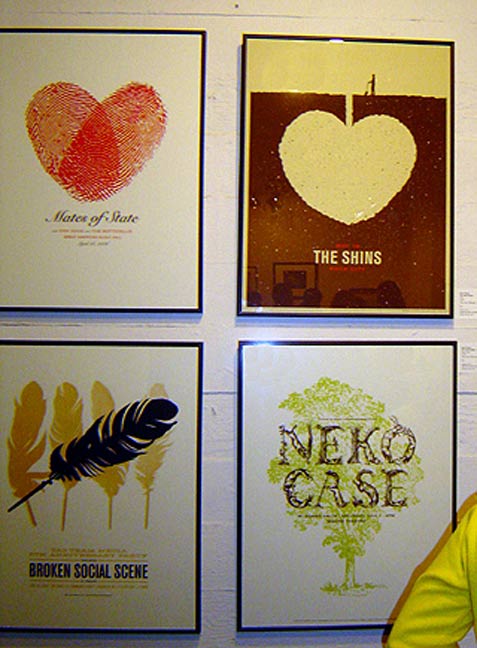 Silkscreen art (Jason Munn).


Art (Kelly Tunstall).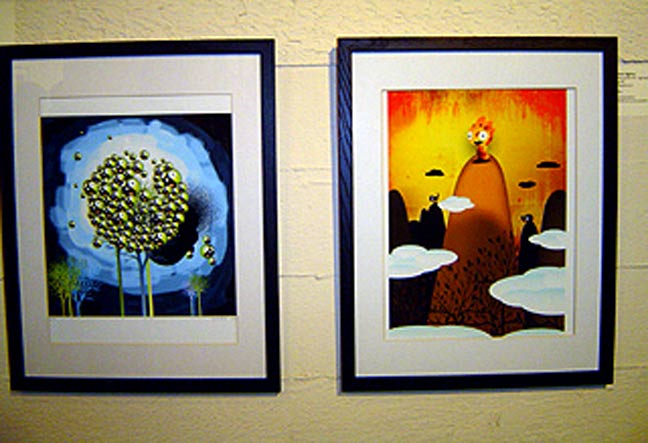 Art (Huan Nghiem).


Art (Rebecca Zemans).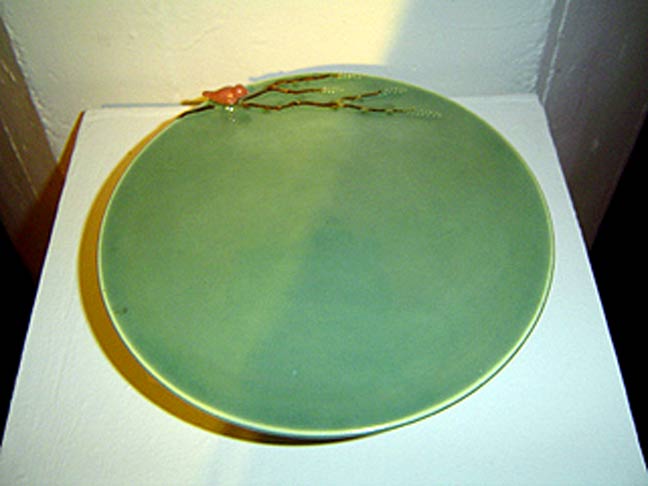 Art (Whitney Smith).


Art (J. Pouwels).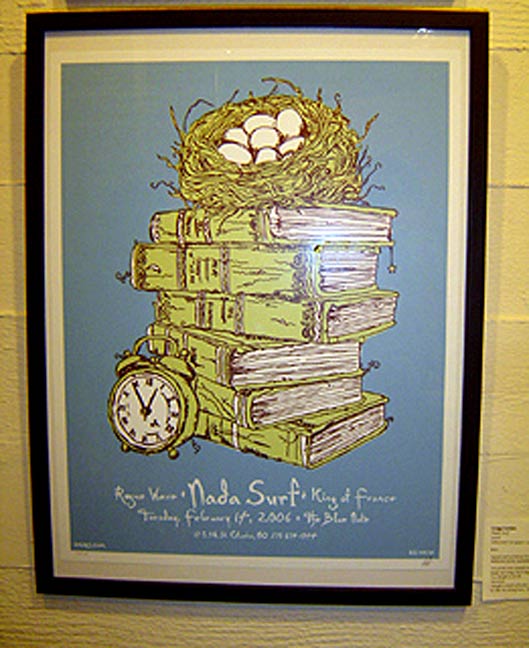 Art (Gregg Gordon).


Turnout.


Tunes.


Circumstance.


Frontal.


***
Larry Warnock Fine Arts: Gallery Selections.
Artists: Peter Milton, Erik Desmazieres, Brett Wilson, Alfred Stieglitz, James Groleau, others.
Comment: This show was mostly photography and printmaking.
Mezzotints (James Groleau).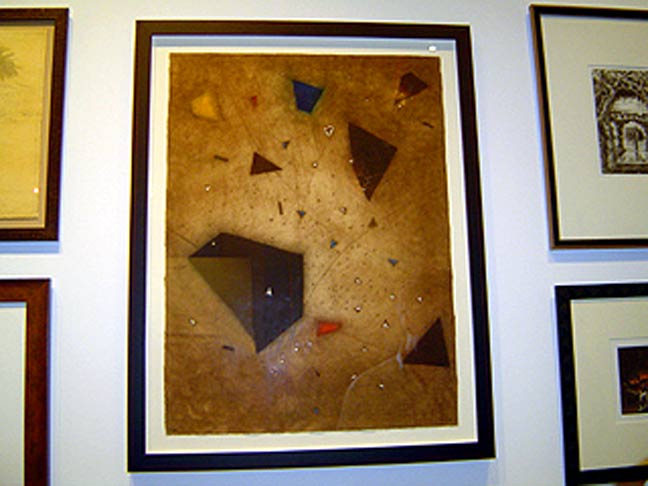 Art.


Photography.


Ambience.


***
Richard Taylor Gallery: Friends, Figures And Self-Portraits II.
Artists: Zac Amendolia, Marcine Franckowiak, Anthony Schwartz, Amanda Kirkhuff, Eric Kroll, Nicole Hagen, Kate Mauldin, Minette Lehmann, Lyn Haxton, Heather Steere.
Comment: This space is relatively new. It has a great feel to it-- very bright and airy with a nice high ceiling that allows ample room for larger pieces. The second you walked in the door you feel right at home. Therešs a front gallery space and then an adjacent room that serves as a kitchen/ lounge area with art on display as well. The show encompasses painting, sculpture, photography, and mixed media. The space in general was a little hard to find. It's on Clyde Street (a half-block alley off Townsend between Third and Fourth Streets).
Art (Anthony Shwartz).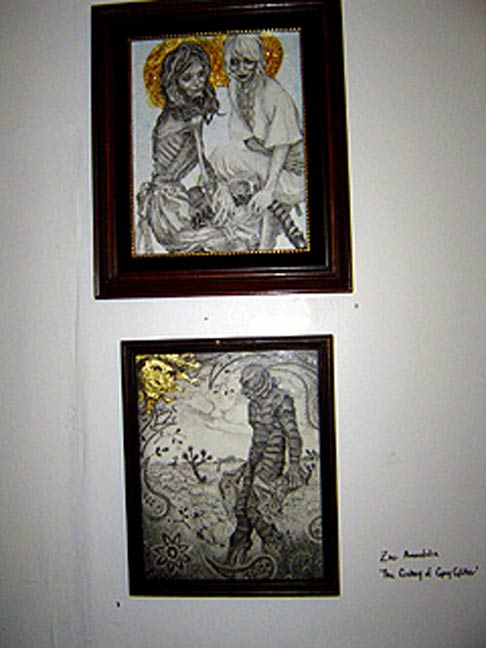 Art (Zac Amendolia).


Art (Nicole Hagen).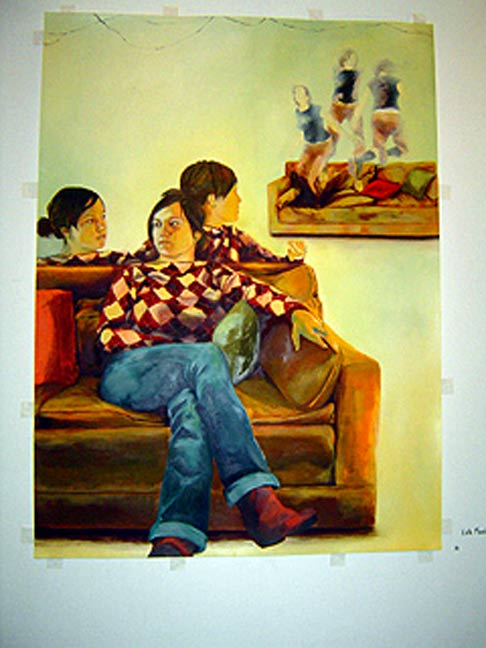 Art.


Art (Marcine Franckowiak).


Art.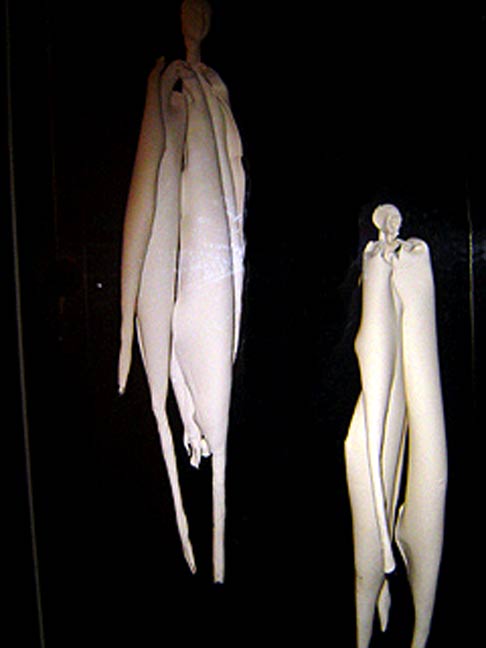 Porcelain art (Lyn Haxton).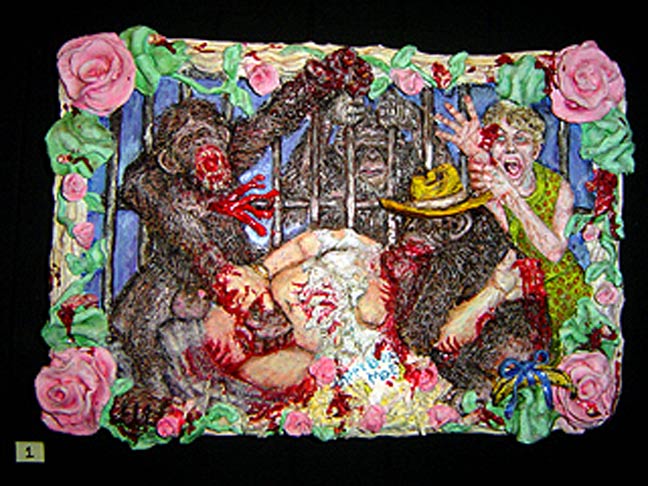 Art (Zac Amendolia).


Art.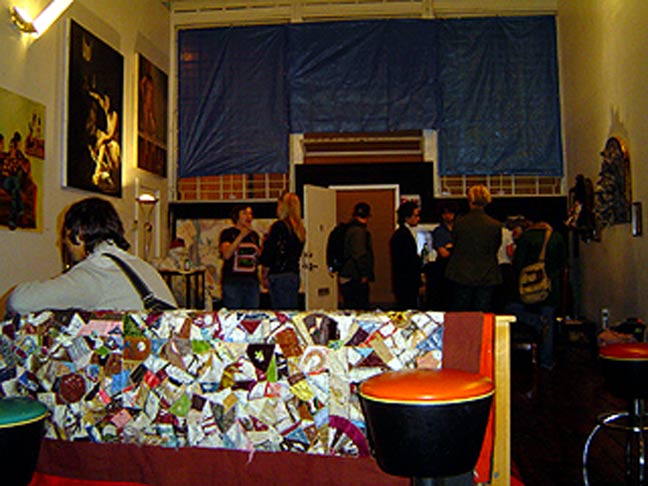 Layout.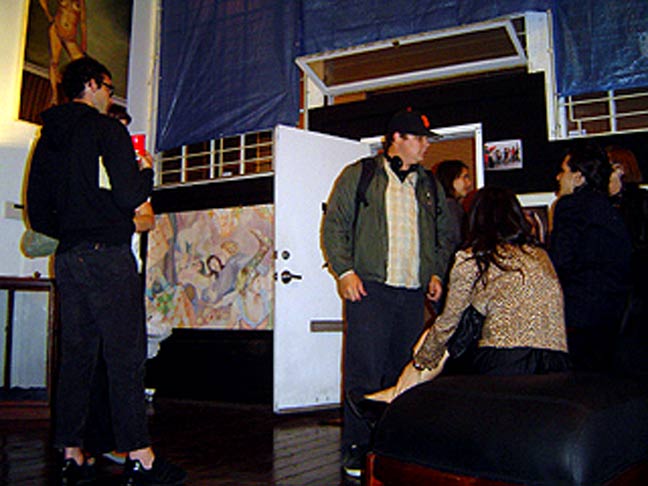 Arena.


***