SAN FRANCISCO ART GALLERIES - OPENINGS
VARNISH FINE ART
REPORTED BY KATHRYN WARD
09.28.06
Varnish Fine Art: Wayne Belger - A Collection of Souls from the Borderland.
Comment: Wayne Belger crafts pinhole cameras to reflect the images he creates with them. The cameras are pieces of art in themselves and remind me of Joseph Cornell boxes.
"Rylee" and "Dragonfly Camera."


Dragonfly Camera.


"Sons of Abraham" (911 Camera) crafted from Aluminum and Steel from the World Trade Center, a piece from the Bible dating around 1800, a piece from the Quran dating around the 1960's and a piece from the Torah dating around 1800. Image to the left titled, "San Xavier" and image on the right titled, "Tucson Mosque."


This piece is titled, "Bloodworks 1" and the camera which created it is called "Untouchable (HIV Camera)."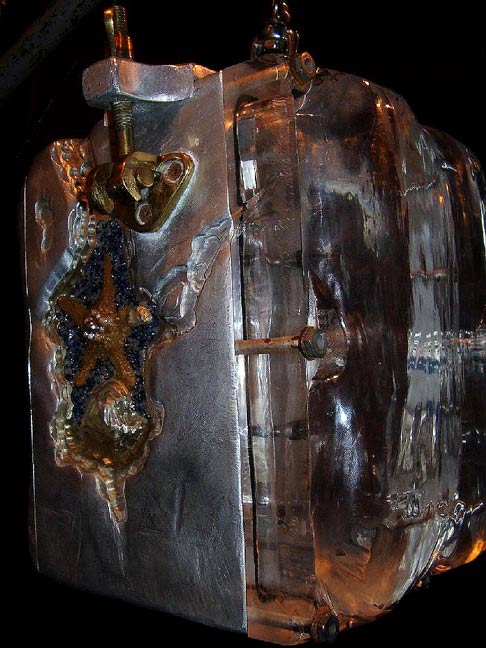 "Yemaya" (Underwater Camera).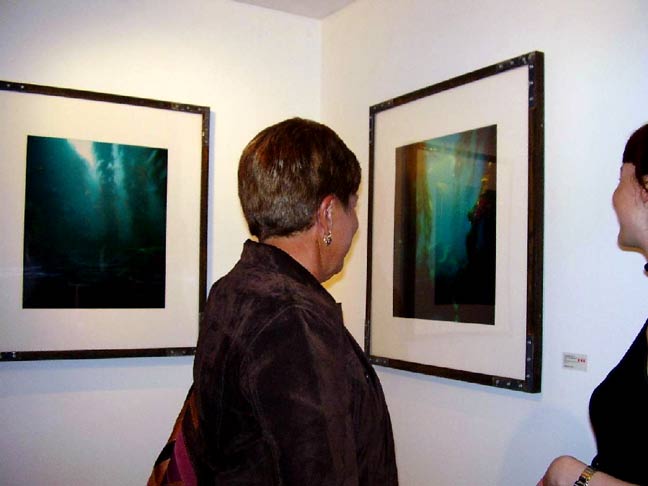 The artists mother and a friend looking at "Monterey Bay Aquarium #1" and "Monterey Bay Aquarium #4." These images were created using the "Yemaya (Underwater Camera)" while submerged in a tank at The Monterey Bay Aquarium. While Wayne created these images he had an audience of aquarium visitors who were able to observe his process and ask questions along the way. Wayne was able to answer by using a regulator that had a microphone on it.


"Trophy Room" created with "Deer Camera" which is made from Steel, Brass, Bone and Antlers. Wayne tells me that he plans to use this camera to create a series of photographs where he will photograph 30 different animals killed by man. He plans to re-animate the animal by using meat hooks and lighting where the animal was killed in it's habitat.


The "Deer Camera" was made to create an image
that gives us a deer's eye view of the world.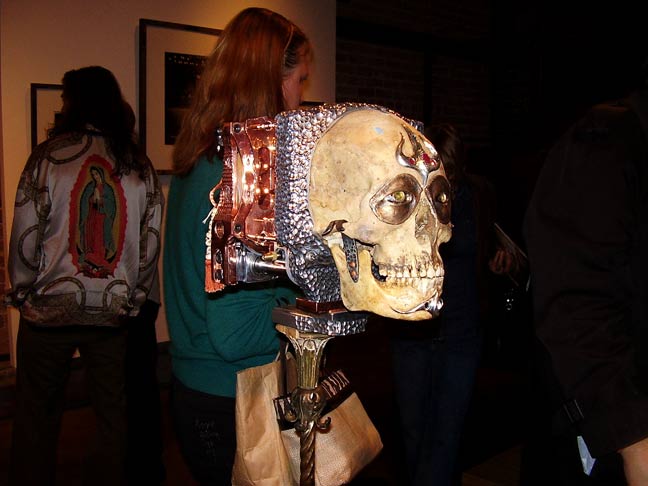 "Yama" made from the 500 year old skull of a Tibetan Lama inlaid with Rubies, Sapphires and Opals. Wayne plans to use this camera to follow the progress of Tibetan refugees.


"Kali."


"Wood Camera" and "New York Butterfly."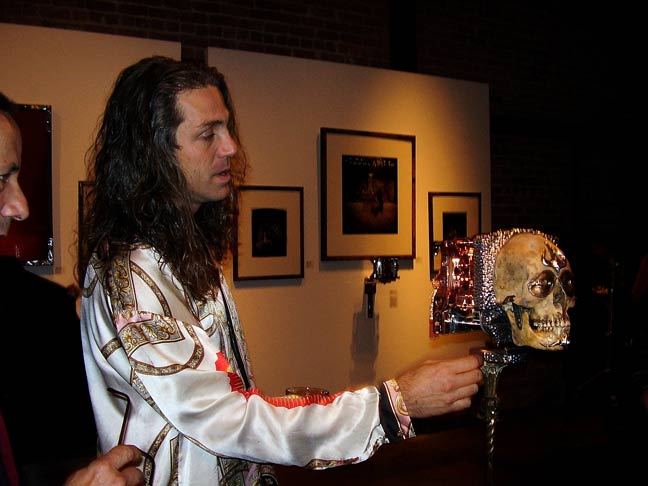 Artist Wayne Belger explains how the "Yama" camera works.


***