<< Back to San Francisco Gallery Openings Reviews
Upcoming San Francisco Gallery Openings Calendar >>
***

Get your art fix fast: Instagram @alanbamberger
***
UCSF Alliance Health Project at City View at The Metreon: Art for AIDS 2015
Comment by AB: Over 170 exemplary works of art are auctioned off in this major fundraising event to benefit one of San Francisco's most important HIV/AIDS and LGBTQ mental health organizations, the UCSF Alliance Health Project. Supporters turn out by the hundreds and hundreds of thousands of $$$ are raised. Definitely worth attending.

The evenings's highlight is this Rex Ray masterwork auctioned in his honor.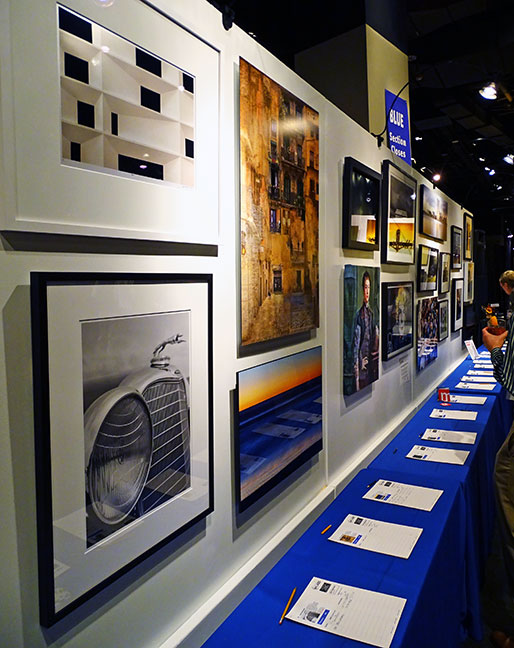 Just a sample of the art for sale at Art for AIDS 2015. Here's more...


Photograph by Jeanne Hauser.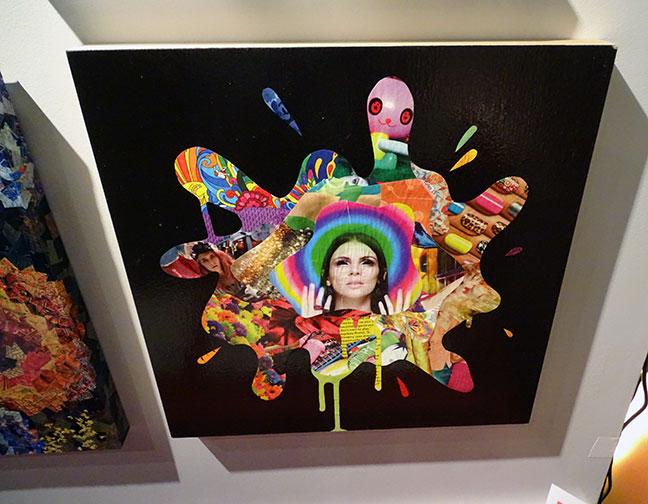 Collage by Bryan Schnelle.


Art by Paul Morin (top left), Ryan Reynolds (lower left), Ronald Chase (right).


Limited edition print by John Kraft.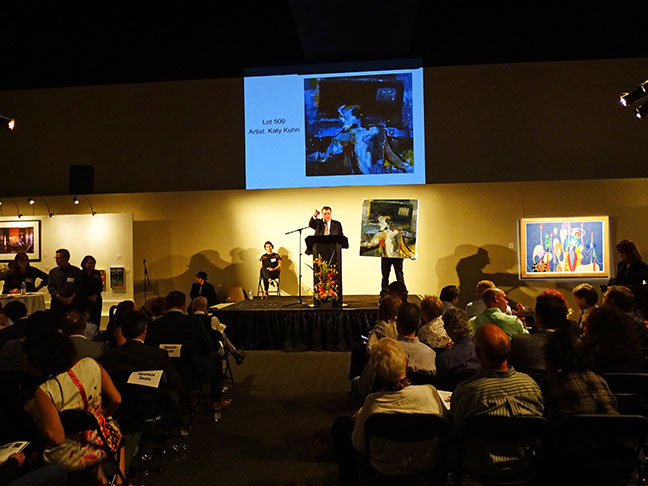 Action at the auction from the podium - art by Kathy Kuhn.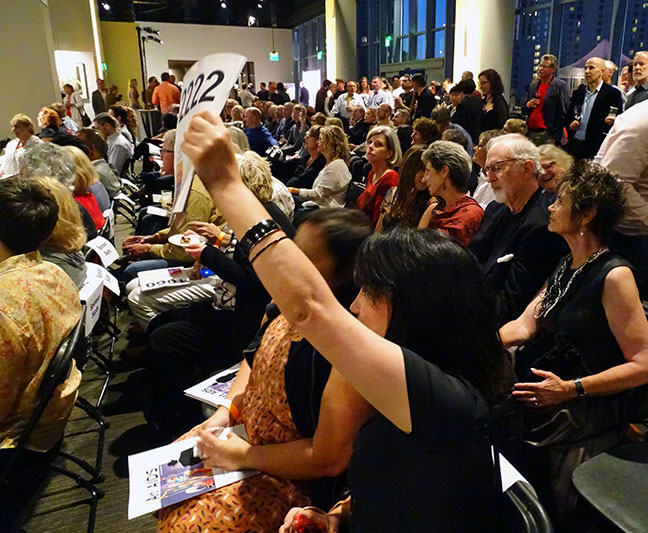 Action at the auction from the audience.


Clockwise from top left, art by Barbara Heinrich, Jennifer Berkowitz, Jason Astorquia, Kay Fontana.


Art by Jan Wurm (top), Fong Fai (bottom).


Photograph on aluminum by John Waguespack.


***
SOMArts Gallery: Día de los Muertos
Comment by AB: The 16th annual installment of the Day of the Dead exhibition and the over 80 participating artists honor the lives and memories of those who have come before us. A number of this year's altars and installations take on a distinctly political tone, in particular addressing aspects of institutional racism and violence. Don't miss next year's. Always plenty to contemplate here.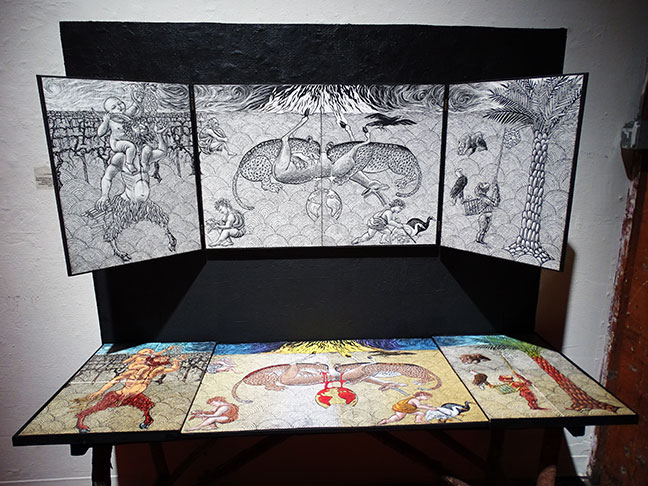 Tile, scratchboard & screenprint art by Jos Sances. Best of Show.


Detail of art in above image at SOMArts Dia de los Muertos (like it).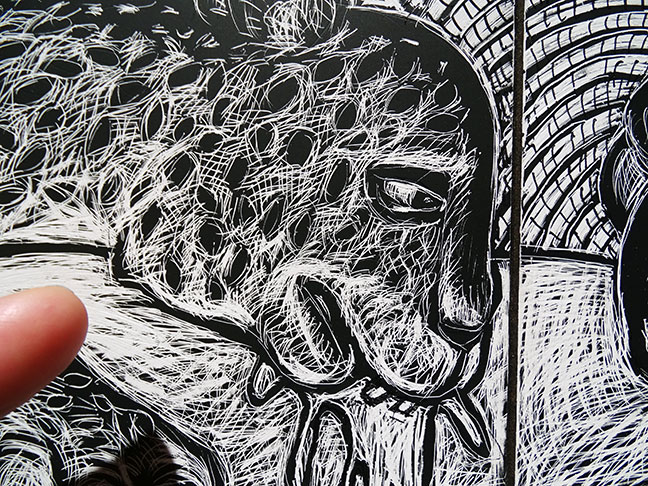 Pinkie cam detail of scratchboard art by Jos Sances in top image.


Altar art by Martinez-Martinez.


Drugs & money altar installation.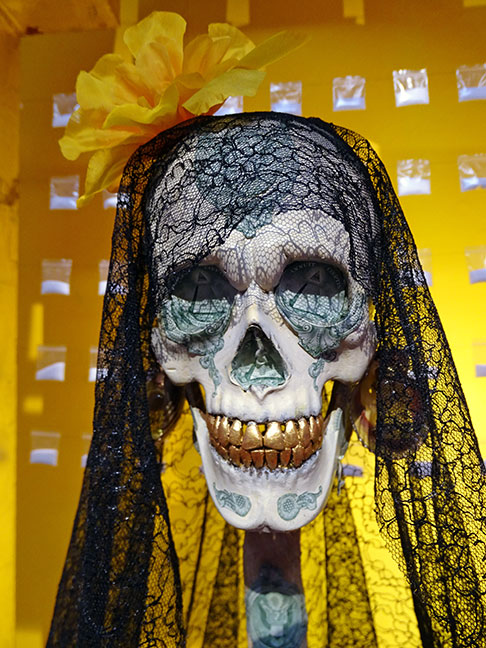 Detail of art in above image.


Installation by Adrian Arias.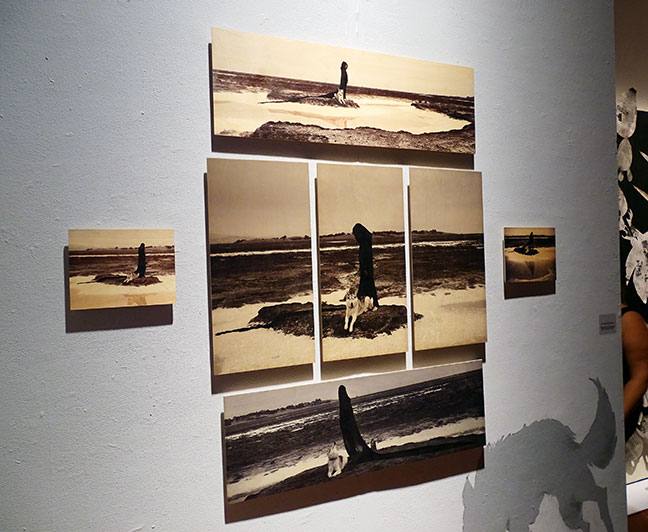 Art by Lia Tealdi & John Latham.


Memorial art in above image closer.


Altar installation by Mia Gonzalez, Anna Lisa Escobedo, Katynka Z.


***