SAN FRANCISCO ART GALLERIES - OPENINGS
GERAS TOUSIGNANT - BEAT MUSEUM - ART ROCK
NEEDLES & PENS - SOMARTS - WORKSPACE LIMITED
10.12.07
Geras Tousignant Gallery: Daniel Tousignant - The Horizon.
Comment: Life got you frazzled? Need a little peace and quiet? A brief respite? Try Daniel Tousignant's low rolling hills, blue skies, and velvet clouds. Feel better fast.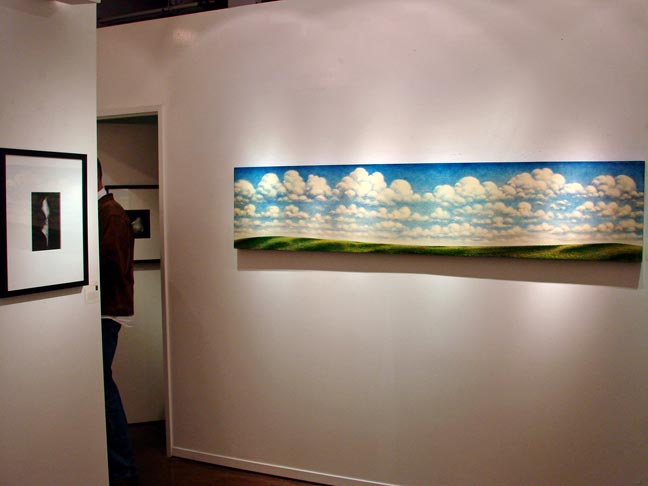 Art.


Daniel Tousignant - art.


Art.


***
The Beat Museum: Wavy Gravy presented by Vinglo Arts.
Comment: San Francisco Sixties counterculture icon Wavy Gravy collages up rollercoaster reflections on the heyday of Hippiedom.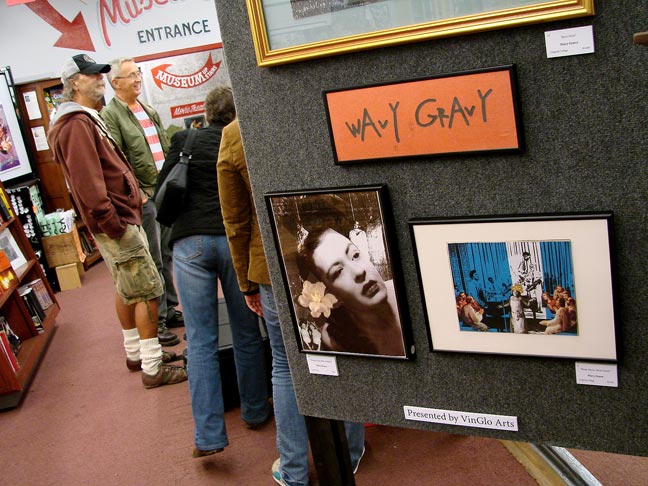 What it is.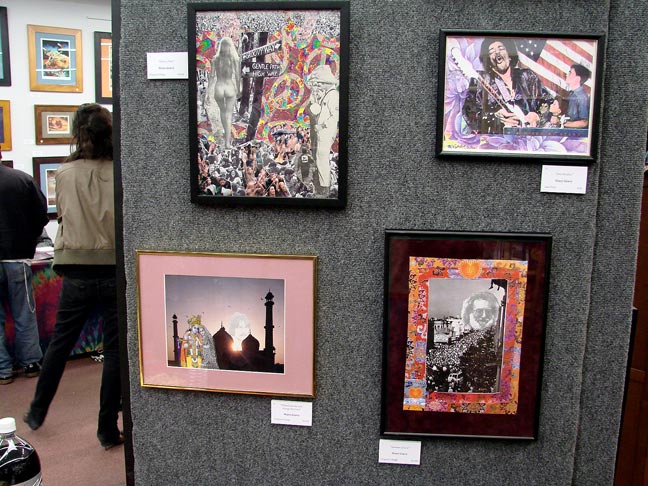 Art.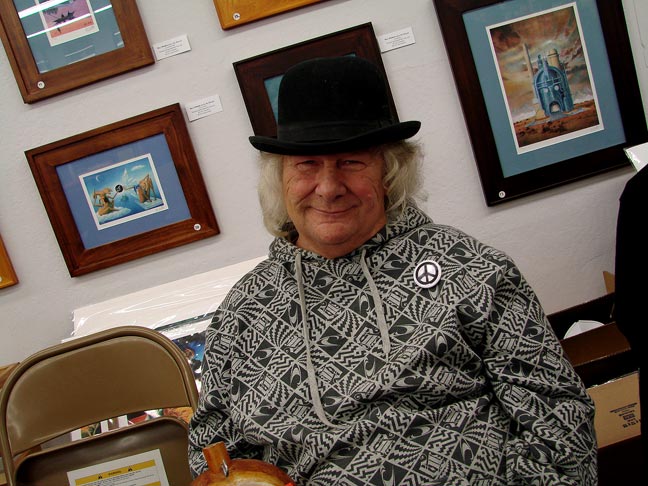 Wavy Gravy.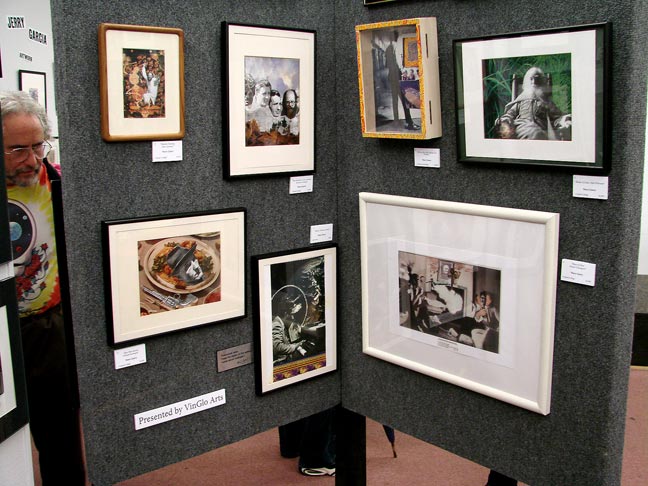 Art.


Art.


***
ArtRock Gallery: Art Chantry - "Warm & Fuzzy" - A Retrospective.
Comment: Poster classics courtesy of internationally renowned artist and designer Art Chantry. Many examples on display are for events from the Seattle area where Chantry lived and worked for years, but his impact and influence extends far beyond that. Chantry currently resides in St. Louis. Typical vintage poster prices run around $250.
Poster art.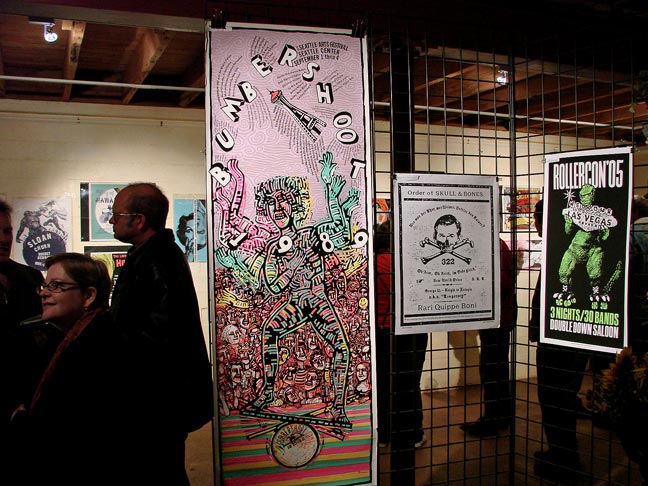 Poster art.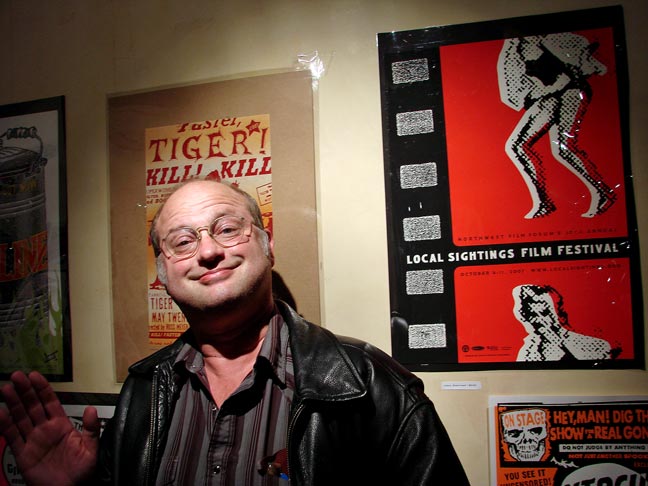 Art Chantry - poster art.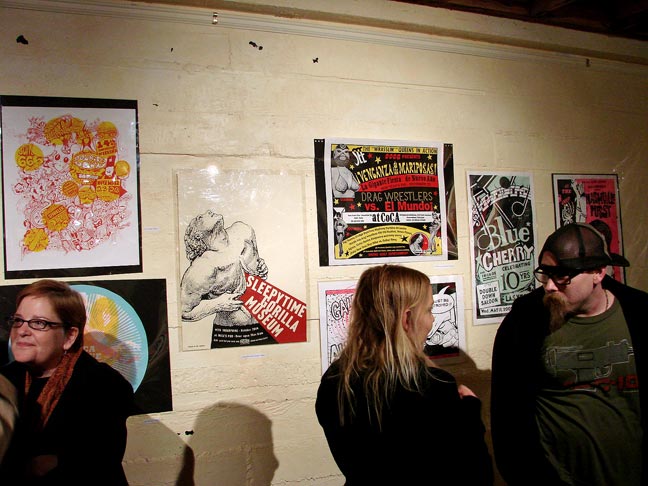 Poster art.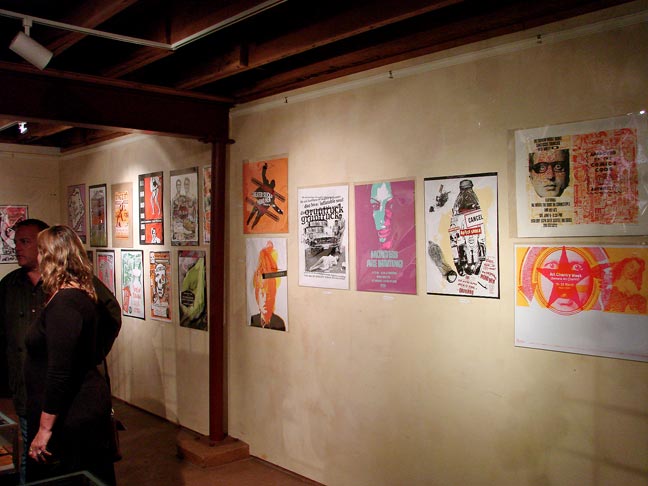 Poster art.


Poster art.


***
Needles & Pens: Pat Graham - Silent Pictures.
Comment: Book release and photo exhibition by photographer, Pat Graham, best known for documenting the underground music scene of the 1990's and early 2000's, particularly in Washington, DC, but nationally as well. Graham moved to London in 2000 where he runs the contemporary art gallery, 96 Gillespie. Priced right-- $50 to $400.
Photography.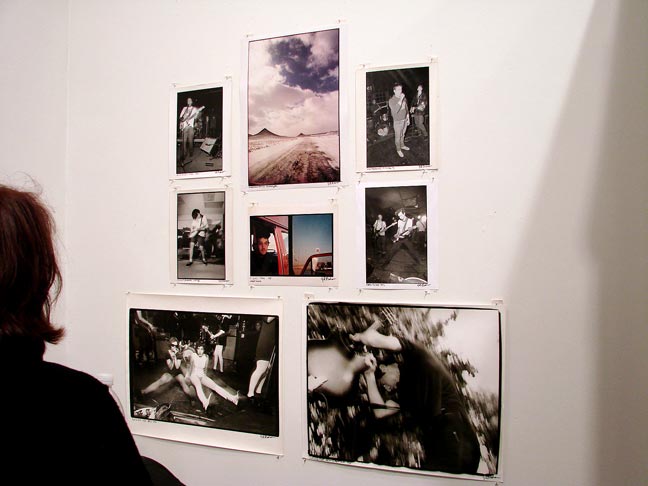 Photos.


"Silent Pictures" by Pat Graham.


Photographs.


***
SomArts Cultural Center: Day of the Dead 2007 - Digital Offerings for the Altar of Life.
Artists: Elizabeth Addison, George Aguilar, Susana Aragon, Adrian Arias, Anais Arias-Aragon, Mara Lea Brown & The Dreamcatchers, Max Chen, Deborah Cohen, Kathy de Rosas, Michael Dingle, Denhi Donis, Annamarta Dostourian, Laura DuBois, Candi Farlice, Tania Figueroa, Daniel Galvez, Francisco Gomez, Karen Goodkin, C.J. Grossman, Bjorn Heinbach, Lia Tealdi-Heinbach, Tania Leullieux, Carlos Loarca, Dean MacCannell, Juliet Flower MacCannell, David Manzanares tapolla, Susan Matthews, Chris Matos, Israel Matos, Betsie Miller-Kusz, Mary Molly Mullaney, Sabina Nieto, Carla Oden, Sue Pak, Ernesto Paul, Brenda Rasmussen, Jos Sances, The San Francisco School (5th grade), Kathie Schmid, Carol Stewart, Robynn Takayama, Cynthia Tom, Gustavo Vazquez, Ellen Vogel, Marcy Voyevod, Alain Waeber, Cynthia Wallis, Vivian Walz, Marcus Wardell, Rosalie Wardell, Rene Yanez, Rio Yanez, Victor Mario Zaballa.
Comment: One of my favorite shows of the year. There's the event here at SomArts, and the Digital Offerings part-- a website where you can upload your own personal memorials. Art for art's sake; art for life's sake; art for memory's sake; art dedicated to celebrating and honoring those who have gone before us. If not for them...
Art.


Art.


Art.


Face painting.


Art.


Art.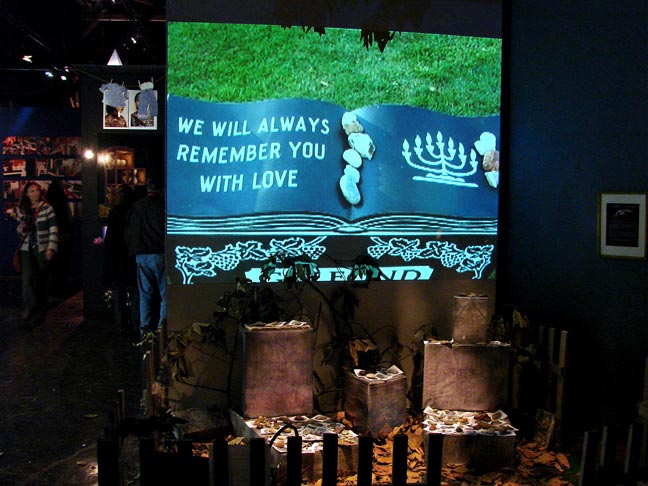 Art.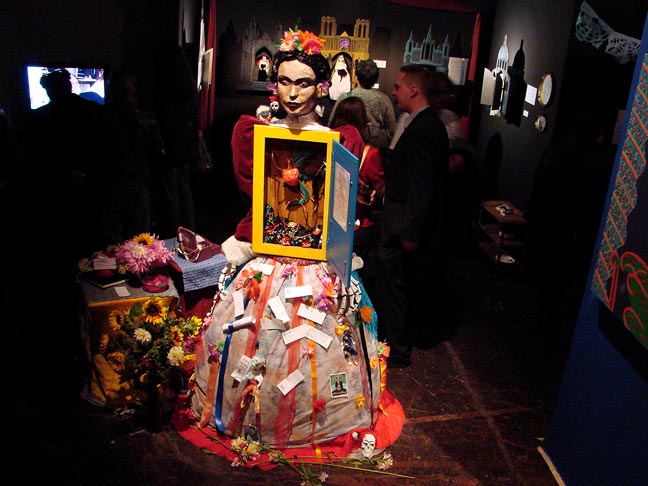 Art.


Art.


Art.


Art.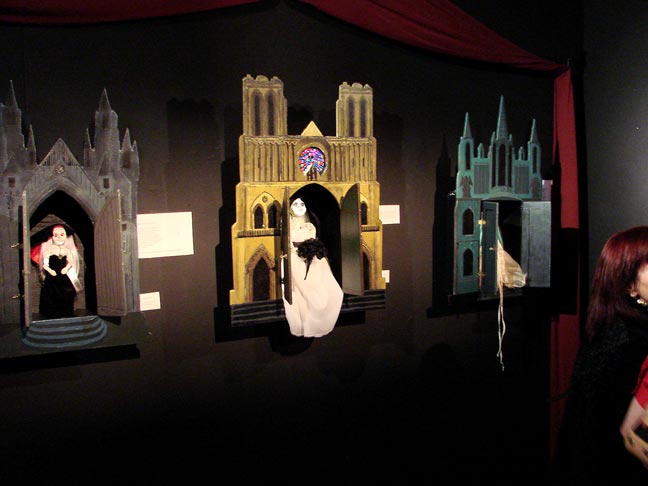 Art.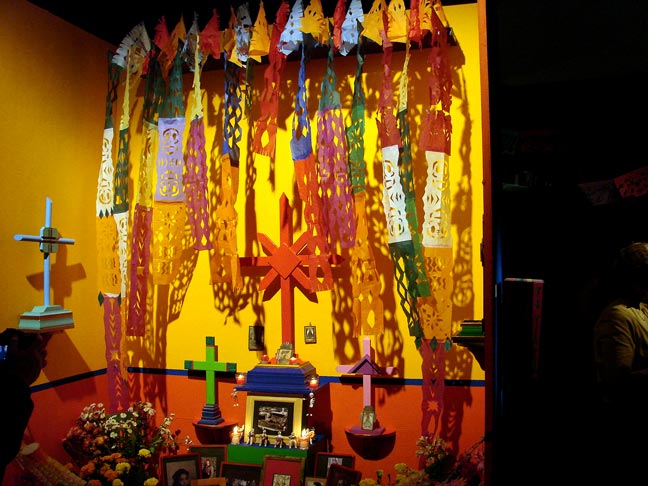 Art.


Art.


Art.


Art.


Out front.


***
Workspace Limited: Fourth Annual Fall Open Studios.
Comment: 36,000 square feet of artist studios plus swing jazz tunes by the Cottontails (like 'em).
Art.


Alexander Sarkis Abajian - glass rocket launcher art (like it).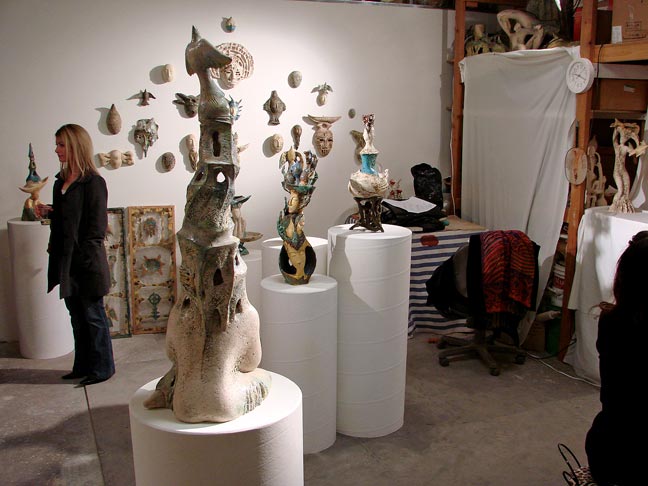 Art.


Art.


Art.


Tunes by Cottontail (like 'em).


***