<< Back to San Francisco Gallery Openings Reviews
Upcoming San Francisco Gallery Openings Calendar >>
***

Get your art fix fast: Instagram @alanbamberger
***
Andrea Schwartz Gallery: John Belingheri - Recent Works

Organic abstractions by John Belingheri at Andrea Schwartz Gallery.


Earthy art by John Belingheri.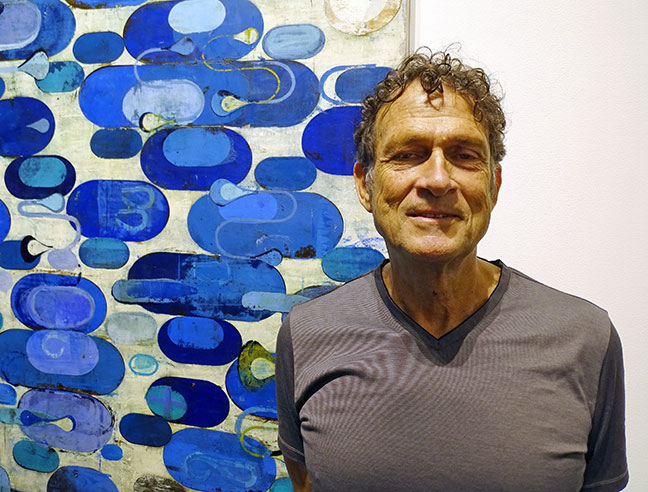 John Belingheri and his art at Andrea Schwartz Gallery.


Art by John Belingheri.


John Belingheri abstract art.


Always a good playlist to accompany the art.


View from above - John Belingheri art show at Andrea Schwartz Gallery.


***
Contemporary Jewish Museum: NEAT - New Experiments in Art and Technology. Curated by Renny Pritikin.
Artists: Jim Campbell, Paul De Marinis, Gabriel Dunne, Mary Franck, Alan Rath, Paolo Salvagione, Micah Elizabeth Scott, Scott Snibbe, Camille Utterback.
Comment by AB: Representing three generations of creativity, the exhibition is comprised of art by nine Bay Area artists who have been incorporating technology into their work since the 1960s. It's not a huge show, but it's definitely worth seeing. Runs thru January 17, 2016.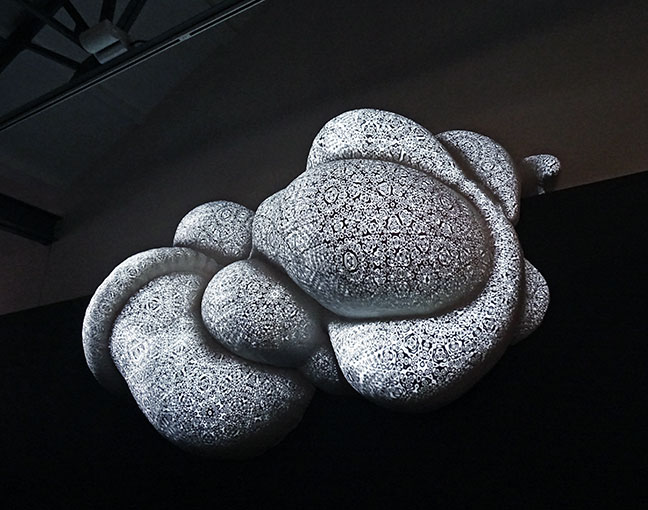 An intricate video precisely projected onto a large stationary amoebic sculpture by Gabriel Dunne and Vishal K. Dar continually undulates as it hypnotizes viewers.


Multi-layered video projection by Camille Utterback.


Video eyeballs on a tripod by Alan Rath.


Zalman Rosenfeld of the Contemporary Jewish Museum models Alan Rath art.


Kinetic sculpture with ostrich plume by Alan Rath.


Constantly moving sculpture in above image.


More opening and closing eyeball video art by Alan Rath.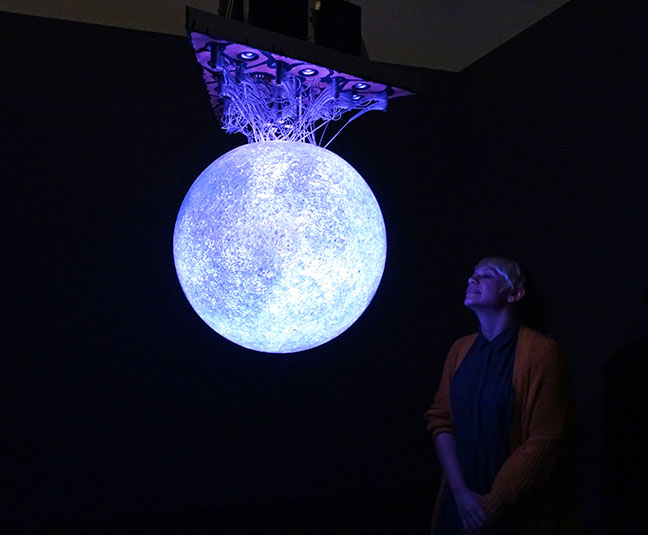 Always changing sphere of light by Micah Elizabeth Scott.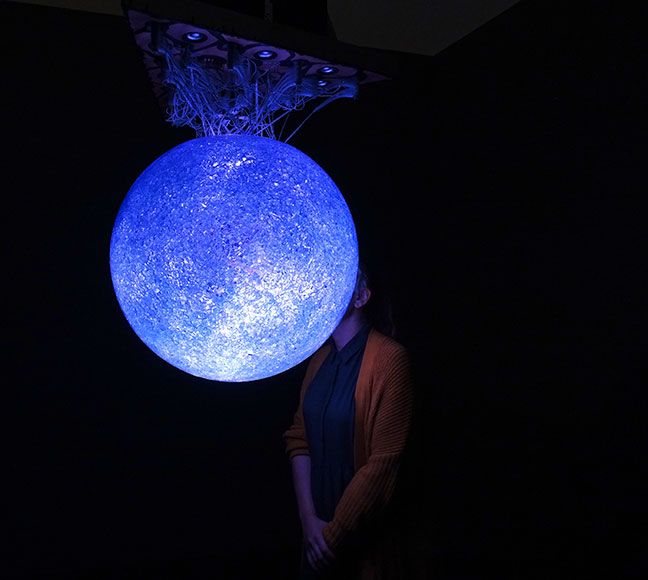 Art in above image going from lighter to darker.


Circles of nylon rope continually whip through machines by Paolo Salvagione.


Paolo Salvagione at Contemporary Jewish Museum.


Participatory video/music installation by Scott Snibbe and Lukas Girling.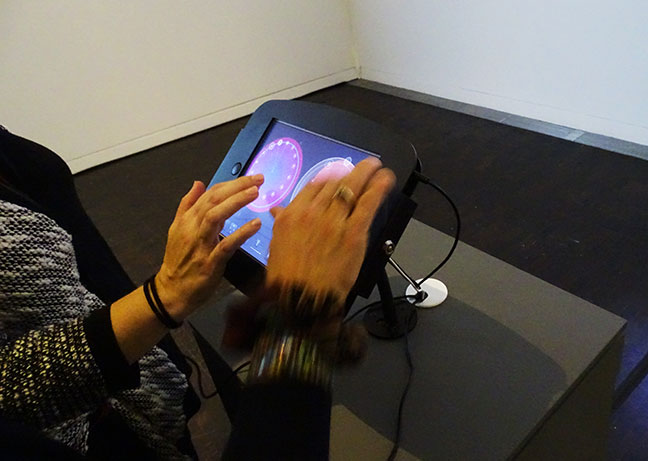 At the controls of Scott Snibbe and Lukas Girling technological art above.


***