<< Back to San Francisco Gallery Openings Reviews
Upcoming San Francisco Gallery Openings Calendar >>
***

Get your art fix fast: Instagram @alanbamberger
***
Jules Maeght Gallery: Into the Woods
Artists: Marco Del Re, Luc Doerflinger, Joanne Easton, CÚcile Granier de Cassagnac, Velia de Iuliis, Laine Justice, Brett McCormack, Kal Spelletich, Justin Teisl.
Comment by AB: Eclectic and entertaining group show themed on woods and forests, their realities, fantasies and especially their inhabitants. The gallery is packed with people I've never seen at any other San Francisco art event anywhere before. Only here.

Odd bird art by CÚcile Granier de Cassagnac at Jules Maeght Gallery (like 'em).


Matisse-inspired art by Marco Del Re.


Kinetic pine cone art by Kal Spelletich (like it).


More motorized pine cones by Kal Spelletich.


The venerable Ron Turner and Kal Spelletich out front at Jules Maeght Gallery.


Really long scroll of art by Laine Justice.


Laine Justice art in above image closer.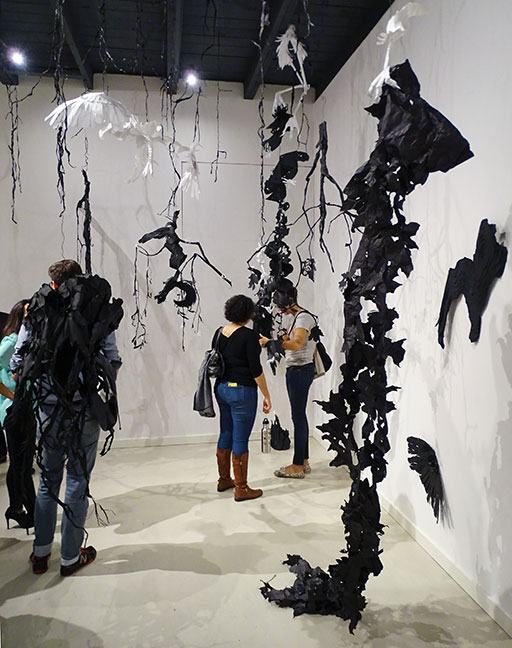 Brett McCormack installation art.


Photography by Joanne Easton.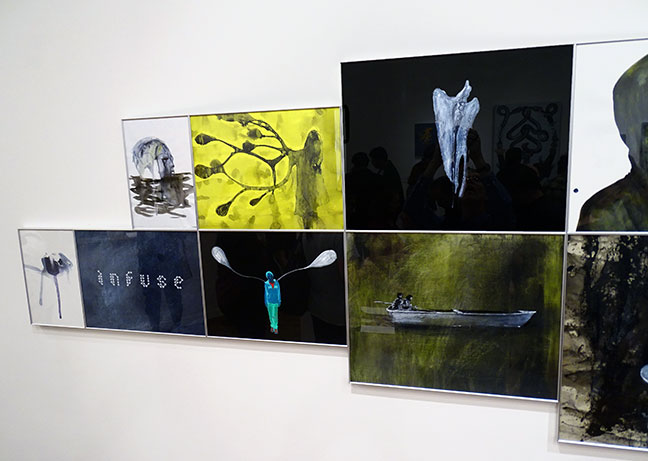 Art by Luc Doerflinger.


Ornamental serpent art by Velia de Iuliis.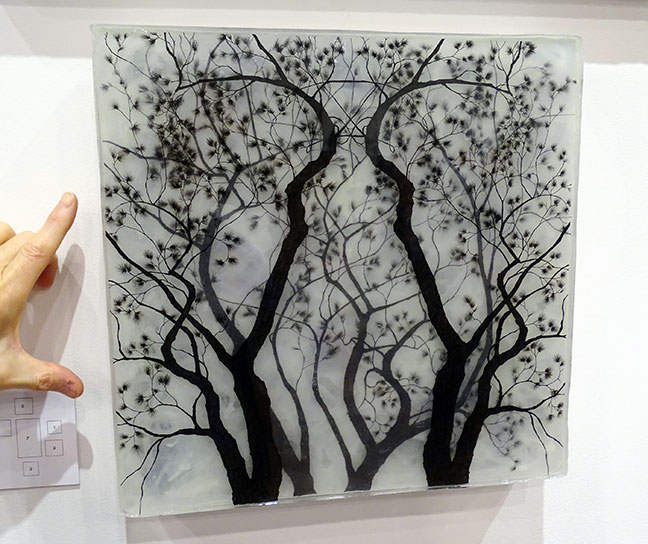 Justin Teisl art.


Relative density - group art show at Jules Maeght Gallery.


***