SAN FRANCISCO ART GALLERIES - OPENINGS
TEKAAN AT NEW COLLEGE OF CALIFORNIA
REVIEWED BY AIDIN MASSOUDI
10.19-20.06
Tekaan Dot Org presents at New College of California: Power & Grace - Today's Iranian Women.
Artists: Anahita Vossoughi, Mahshid Modares, Mehrzad Karimabadi, Niloufar Karimzadegan, Priya, Soudabeh Memarzadeh, Neda (not sure of last name), Samira (not sure of last name), Jasmin Darznik, Gelareh, Leila, Yasi Mavaz-nik.
Comment: Art presentations were made up of paintings, photography, dance, music, fashion, performance, and film; truly an eclectic array. Unfortunately, the gallery space was too small for the intended purpose, which made for a pretty warm interior temperature. Also, the lights were off for too long during the video show which made viewing the paintings difficult. Nonetheless, the event was quite pleasurable.
Art.


Art.


Art.


Art.


Tunes.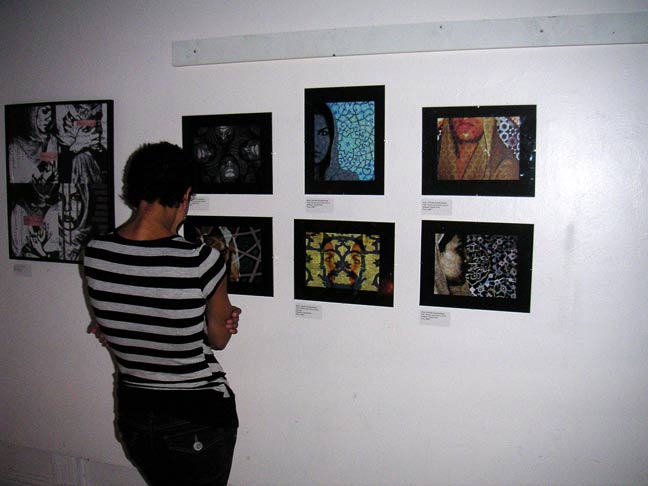 Art.


Art.


Circumstance.


Circumstance.


***