SAN FRANCISCO ART GALLERIES - OPENINGS
PARK LIFE - 301 BOCANA GALLERY
REVIEWED BY KATHRYN WARD
10.19-20.06
Park Life: Grand Opening Party Featuring Art by Andrew Schoultz.
Comment: The opening of the store/gallery Park Life was fantastic. The crowd was great and the food was fantastic. I highly recommend checking out this new space in the inner Richmond. You can stop in, browse the interesting publications, check out the artwork, maybe purchase a great new sweatshirt all in one place. After that you can head on down to the the Blue Danube for a coffee or a salad. Maybe hit Green Apple and browse their books, and just make a day of it. However, the artwork of Andrew Shoultz alone should get you there. I really enjoy obsessive work and Andrew¹s detailed style provides hours of viewing entertainment. (Note from AB: This Andrew Schoultz show was only there for a few days-- gone now-- but contact the store for availability of other limited edition prints or originals.)
View as you enter the store.


Art (Andrew Schoultz).


Art (Andrew Schoultz).


Detail (Andrew Schoultz).


Art (Andrew Schoultz).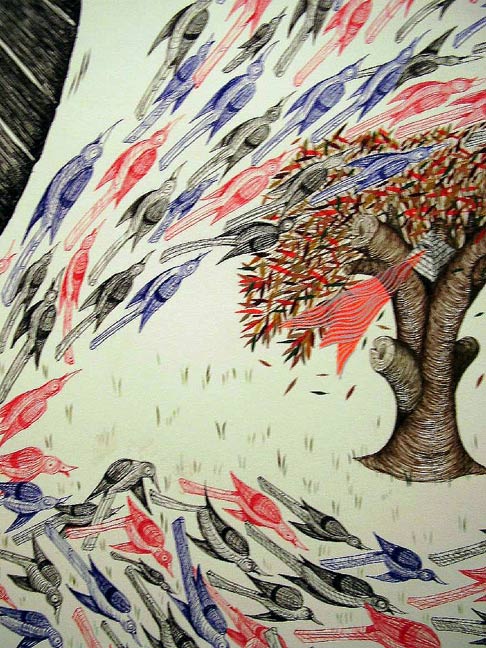 Detail (Andrew Schoultz).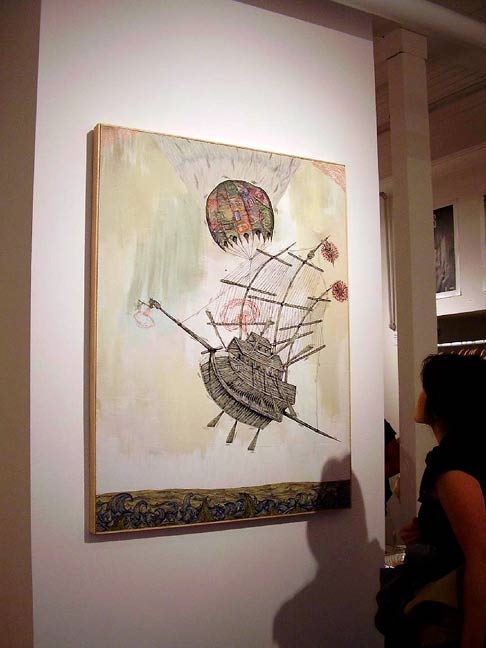 Art (Andrew Schoultz).


Art (Andrew Schoultz).


Great food! What a feast!


***
301 Bocana Gallery: Natalie Zimmerman - Between States.
Comment: Natalie pairs her images with writing. The writing is in the style of a journal. She describes her emotions and shares questions and ideas that she is pondering. I enjoy how she pairs the two. I feel like it creates a space for creating and pondering my own questions as I read and look at the work.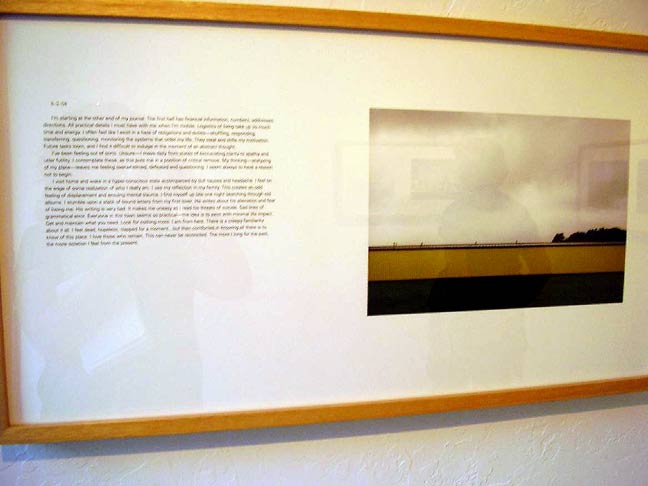 Fairview, Pennsylvania.


Nightview, Los Angeles, California.


Two Sides of the Same Road, San Bernardino, California.


Silver Lake, Los Angeles.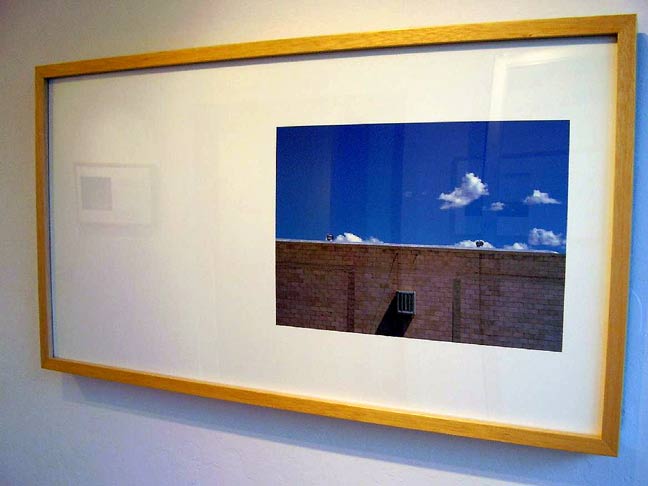 3 Hours from Zion, Utah.


Bay, Erie, Pennsylvania.


Natalie Zimmerman - photography.


***