SAN FRANCISCO ART GALLERIES - OPENINGS
BRAUNSTEIN/QUAY - HOSFELDT - TAKADA
REPORTED BY STEVE MACDONALD
10.21.06
Braunstein/Quay Gallery: Bean Finneran - Topologies .
Comment: Finneran's work draws from the repetition of nature as she recreates organic forms with ceramic sculpture and hand glazed manufactured bricks. Bean Finneran received acclaim for her work in Seoul, South Korea at the World Ceramic Biennale, 2005.
Red glazed brick art.


Red glazed brick art.


Kids enjoying the art.


I got close up to one of the Bean domes.


Art lovers.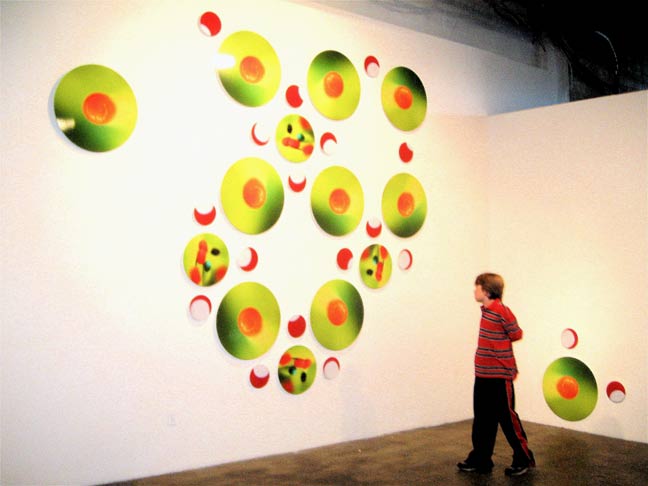 C-print mounted on Plexiglass.


***
Hosfeldt Gallery: Stefan Kurten - Green Carpet.
Comment: Stefan captures the ultimate surburan paradigm deteriorating before our very eyes to reveal a sense of meloncholy in the bare foundations.  Stefan Kürten is a working artist hailing from Düsseldorf, Germany.
Art lovers.


Painting deteriorating.


Art.


I like it.


***
Takada Gallery: Patrick Percy - Drawings.
Comment: Patrick Percy, a lone wanderer, captures the silence of the Mojave as well as other far away and reclusive locales in his landscape drawings.  Percy claims his isolated lifestyle largely shields him from the influence of the outside "Art World," therefore his artistic expressions are unadulterated interpretations of being a stranger in strange lands.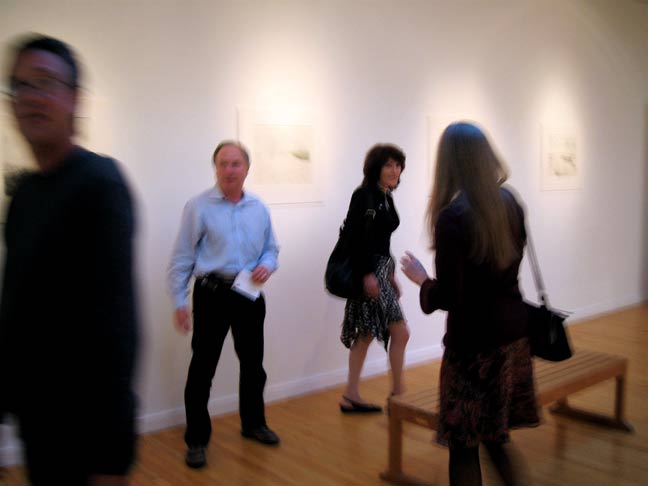 Action shot!


Silence.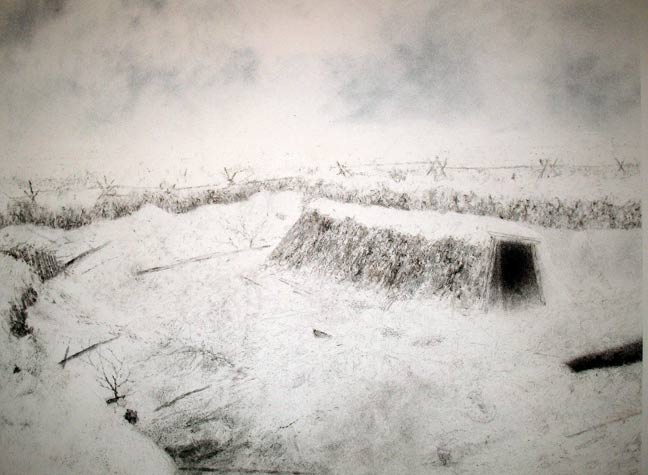 Charcoal, graphite and pastel on paper.


More Patrick Percy drawings.


Silence.


Nice... I like it.


***