SAN FRANCISCO ART GALLERIES - OPENINGS
SF FALL ANTIQUES SHOW
10.25.06
San Francisco Fall Antiques Show: 25th Anniversary of the San Francisco Fall Antiques Show - Cocktail Reception and Preview.
Comment: For the uninitiated, the "Cocktail Reception and Preview" for the San Francisco Fall Antiques Show, held annually at Fort Mason Center's Festival Pavilion (tickets priced $175 - $5000; to benefit Enterprise for High School Students), is the most kick ass, over the top, beyond opulent blowout San Francisco's art & antiques cartel has to offer. The joint's absolutely infested with gentry and those who love them. In fact, according to ancient upper crust legend, this wingding is second only to Opening Night at the Opera in echelonic import. However, I go for the lamb chops. Anyway, antiques, fine art, and rare book dealers breeze in from around the planet to lavish local patricians with all manner of exceptionally exceptional antiquarian doodads, dealie-bobs, and doohickeys, perfect for accessorizing those Pacific Heights and Presidio Heights villas with proper affectations of plentitude. Don't believe me? Check it out...
The basic idea.


Pick - Obsolete Inc. from Venice, CA.


One more from Obsolete Inc.


Garden ornaments weigh in at 2200 lbs. each.


More weighty matters.


Americana (like it).


More Americana (same booth as above).


John Berggruen whips out the Picassos (and the Miros & Chagalls).


Also at John Berggruen-- Winslow Homer painted ivory (being pointed to), Oscar Bluemner (upper left), Edward Hopper (lower right).


Crustacean situation.


More.


More and more.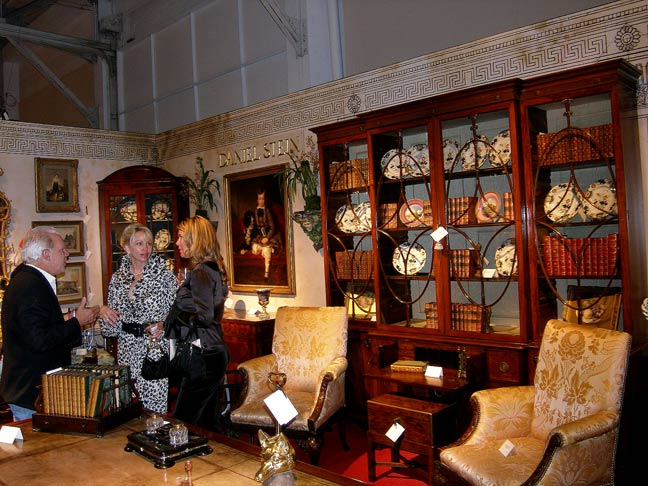 More and more and more.


Monotonous, isn't it?


A little something for the hunting lodge.


Moderne furniture and decoration.


Bronze and oils at Montgomery Gallery.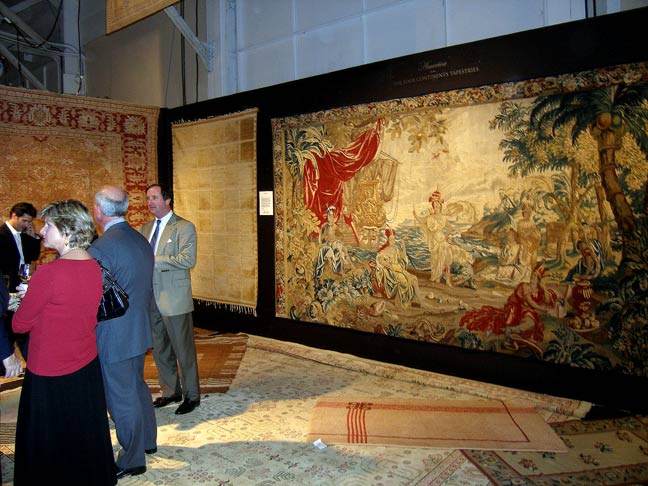 Rugs & tapestries.


Prints.


Polite banter.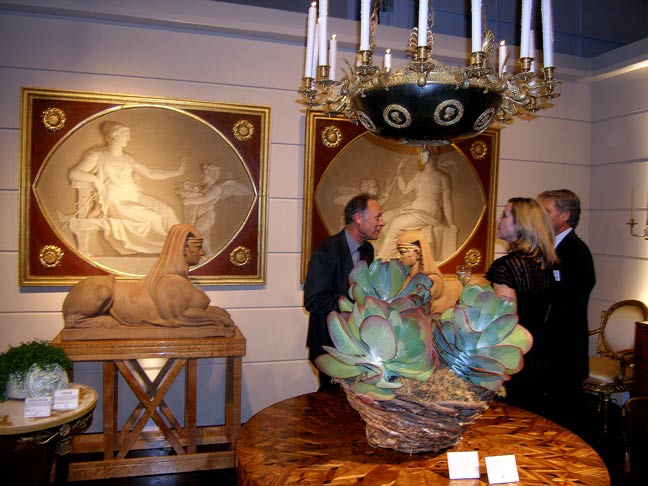 Had enough yet?


That does it. We're outta here.


***