<< Back to San Francisco Gallery Openings Reviews
Upcoming San Francisco Gallery Openings Calendar >>
***

Get your art fix fast: Instagram @alanbamberger
***
Varnish Fine Art at The Midway: Ed Hardy - Visionary Subversive
Comment by AB: Major exhibition of recent work by counterculture legend Ed Hardy. Impressive to say the least with a selection that includes everything from hanging scrolls to glossy acrylics to abstract porcelain forms. Artists often wonder what it takes to make the grade. Here's a perfect example of prodigious productivity combined with a lifelong commitment and dedication to mastering more and more aspects of the discipline.

Hanging painted scroll art by Ed Hardy at The Midway.


Hi-gloss acrylics on panel by Ed Hardy.


Painted porcelain art by Ed Hardy.


Ed Hardy discusses his art at The Midway.


You can even take a little Ed Hardy home if you'd like.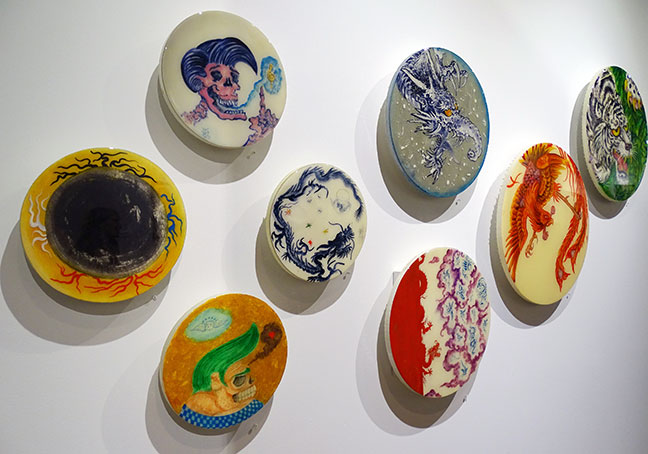 Acrylic disc paintings by Ed Hardy.


Ed Hardy works on paper.


The whole enchilada - Ed Hardy mega-show at The Midway.


***
Hedge Gallery: R&Company@HEDGE
Artists/designers: Lina Bo Bardi, Martin Eisler, Greta Magnusson Grossman, Sergio Rodrigues, Joaquim Tenreiro, Wendell Castle, The Haas Brothers, David Wiseman, Thaddeus Wolfe, Jeff Zimmerman.
Comment by AB: Collaboration between Hedge and New York design gallery, R & Company. Consistently the best venue in town if you're a fan of fine artist furniture and decorative arts.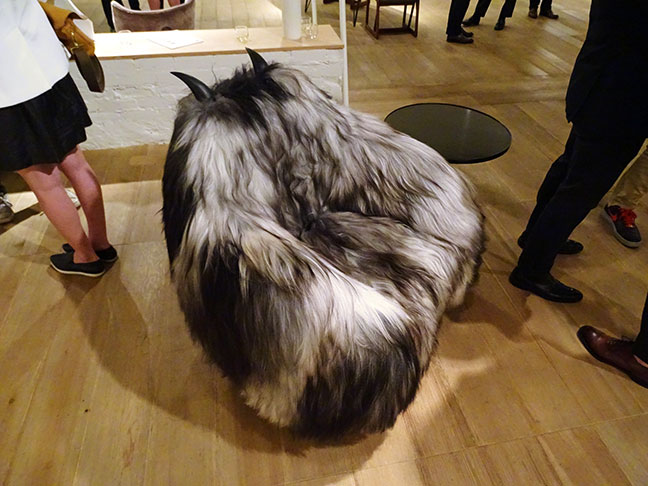 Horny hairy armchair at Hedge and R & Company collaboration.


Handmade desk and accessories.


Furniture and decorative arts at Hedge and R & Company collaboration.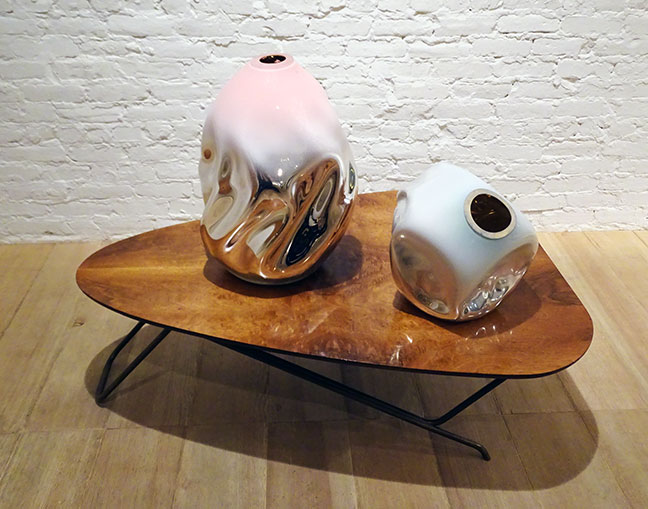 Ceramics and low table in above image closer.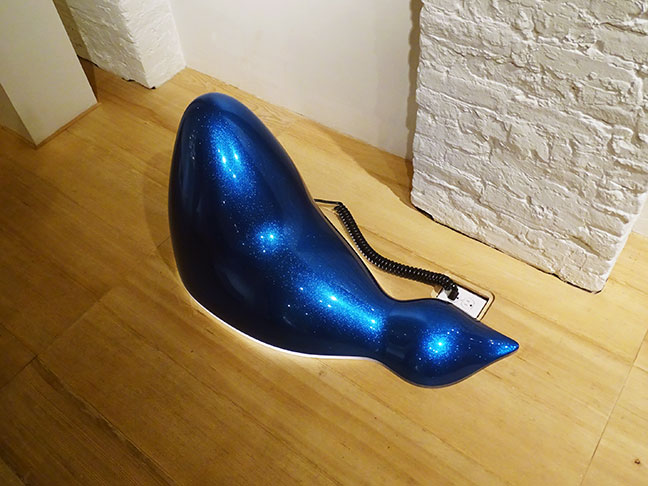 Amorphous lighted metal-flake floor sculpture.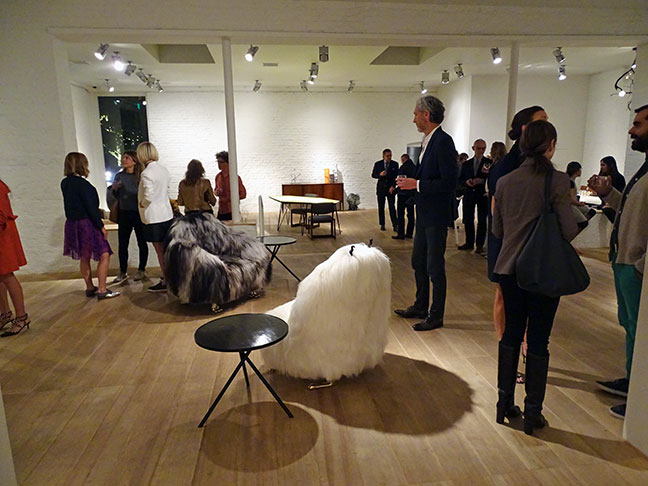 Playing field - Hedge collaborates with New York's R & Company.


***