SAN FRANCISCO ART GALLERIES - OPENINGS
NORTH POINT - VARNISH - BABYLON FALLING
CONSULATE GENERAL OF MEXICO - PHOTO EPICENTER
11.08.07
The North Point Gallery: Thaddeus and Ludmilla Welch.
Comment: Alfred Harrison, North Point owner, mounts a major retrospective of paintings by the husband/wife team of Thaddeus and Ludmilla Welch, active in the 19th and early 20th centuries, primarily in rural Marin County. Top price, $165K.
Art.


Art.


Art.


Art.


Art.


***
Varnish Fine Art: Off the Wall!
Artists: Attaboy, Beth Bojarski, Blair Bradshaw, Davey Wong, Hilary Williams, JC Garrett, Jennybird Alcantara, Jonathan Collis, Justin O'Neill, Dylan Sisson, Dan Levin, Joshua Warren, Kevin Evans, Winston Smith, more. 
Comment: Walls and pedestals rife with affordable options just in time for The Holidays, Juxtapozian lowbrow for the most part, lightly seasoned with urban.
Art.


Art.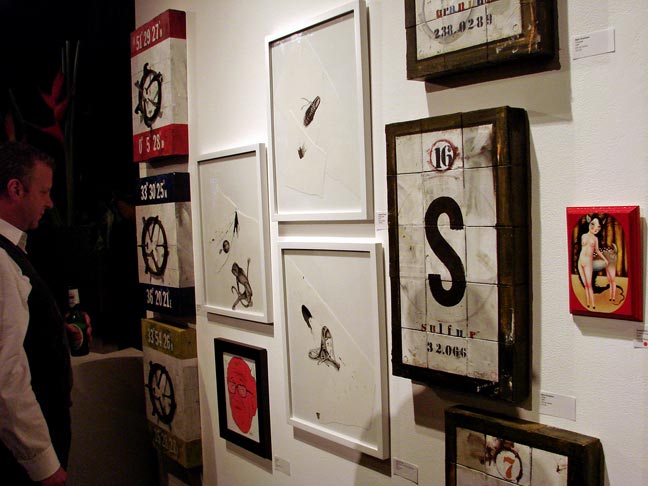 Art.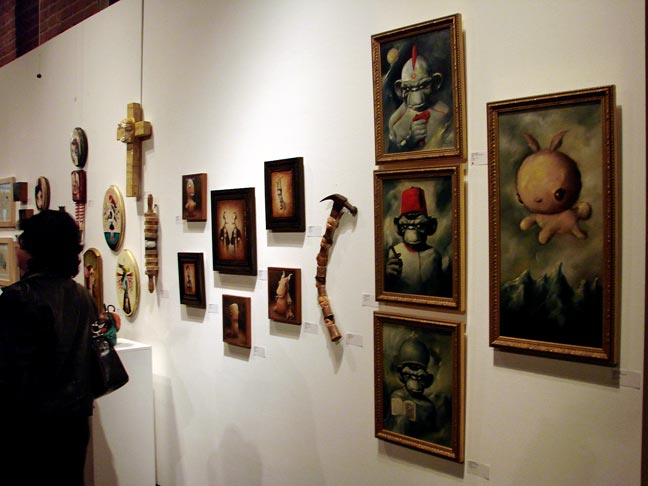 Art.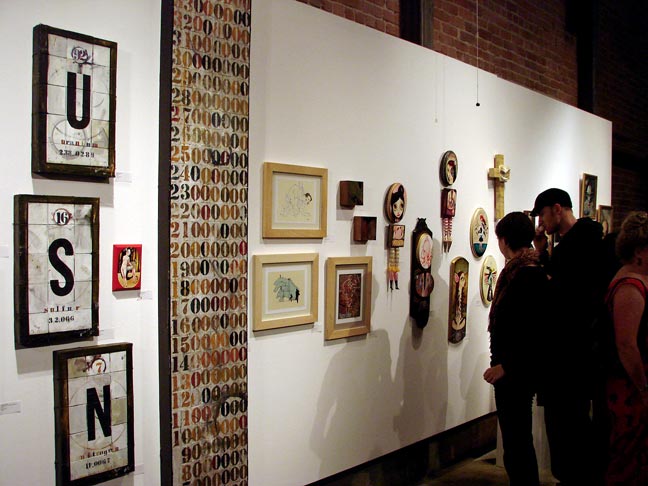 Art.


***
Consulate General of Mexico: Francisco Valverde - Lovely Creatures.
Comment: Cuernavaca, Mexico artist Francisco Valverde tells me his fanciful imaginative characters, scenarios, and compositions materialize from tales he contrives in his mind.
Art.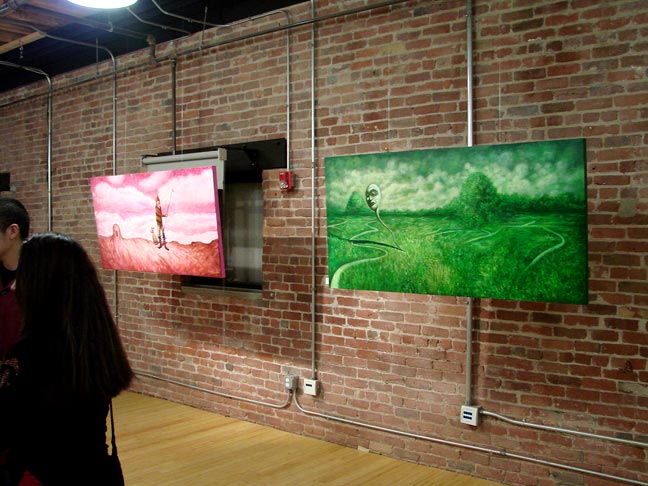 Art.


Francisco Valverde - art.


Art.


Art.


Art.


***
Babylon Falling: David Choong Lee - Paintings & Prints.
Comment: David Choong Lee festoons the walls with an impressive bevy of small to medium sized paintings, tightly collaged into a preview of sorts for a forthcoming show at Bucheon. The paintings aren't for sale, but I did see a couple of copies of Lee's limited edition boxed set containing a handmade book and silkscreened t-shirt for sale (I think they only cost $100). Not sure whether they're still available or all sold out, but stop by anyway-- the paintings are certainly worth a perusal. Good show.
Art.


Art.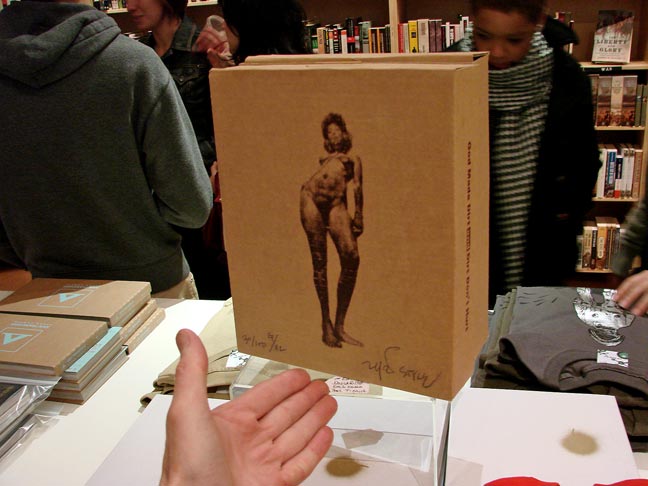 Limited edition boxed set... book + T.


David Choong Lee - art.


***
Photo Epicenter: Ray Potes - Android.
Comment: With a display of one hundred 11 by 14 inch black and white prints, Ray Potes again demonstrates his talent at documenting the less gracious side of life, and doing so with absolute candor. The truth may not be pretty and it's not necessarily salable, but one thing it is-- the truth. And one thing it takes to tell it-- strength of conviction (aka mettle).
Photography.


Photos.


Photographs.


Ray Potes.


Photography.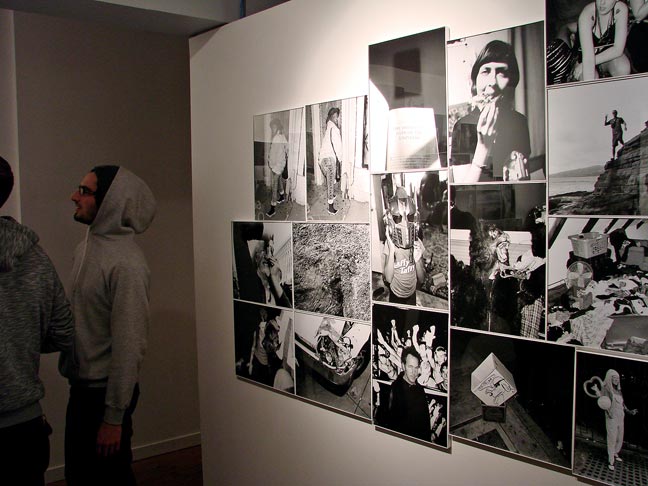 Images.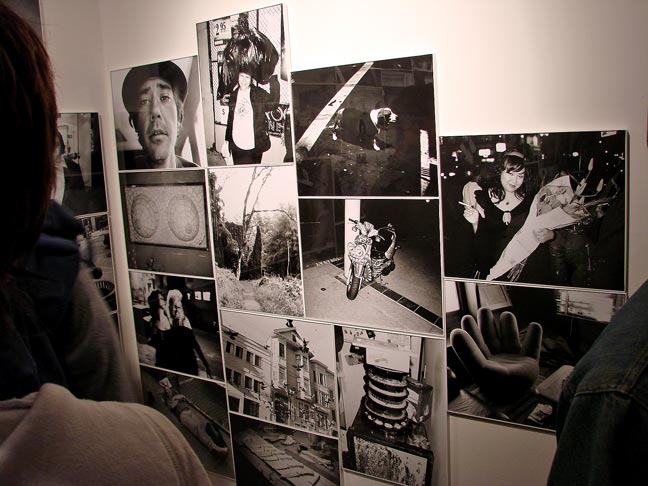 Photos.


Turnout.


Out the back window.


***