SAN FRANCISCO ART GALLERIES - OPENINGS
SPACE GALLERY - VISUAL AID
REPORTED BY JENNIFER MULLEN
11.15.06
Space Gallery: Oral Sects - Closing Show.
Artists: David Young V, Brandie Grogan, C3 (Chris Curtis), Dean Carpenter, Kayvan Ghavim.
Comment: Closing reception for "Oral Sects," a display of studies and findings of that hideously important organ, the mouth, put on by five Academy of Art University students and faculty. The artists, David Young V, Brandie Grogan, C3 (Chris Curtis), Dean Carpenter, and Kayvan Ghavim assemble a show that encompasses installations, video installations, gel mediums, matte-medium transfers, and drawings with charcoal and graphite. The focus is indeed the human mouth in all its "glory," with most artists choosing less-than flattering aspects of this great equalizer and very important orifice.
David Young V begins his work in pen and then creates a transparent print using a matte medium. He chooses to include teeth and the tongue in his pieces because they help to convey a plethora of emotions and sentiments-- anger, happiness, sexuality, etc. The mouth's "primary function outside of feeding is communication," and Young shows the mouth's wide range of communication from a non-verbal perspective.
Brandie Grogan's exhibit of "Lost Teeth" consists of about 100+ gel-medium fragments with a print of a tooth on each of them. Her piece is about coming to terms with being an adult and dealing with loss. Brandie's work really provoked a lot of conversation amongst those at the show's opening reception; "lost teeth" and dental work in general are sometimes taboo topic, and her composition definitely gave people an opportunity to discuss their bizarre and gory dental experiences.
C3 uses graphite on paper and an installation piece to show his take on the nuances of the mouth. One drawing references commercialism and the use of sex to sell things, showing a mouth dripping with spit onto a barcode. His installation displays "remnants of the haunted," featuring a low-lit display of forlornly grouped items-- a solemn-looking wedding dress, an askew painting, ominous busts and a blood-red couch. Curtis likens it to a shrine to the obsolete.
Dean Carpenter chooses charcoal on paper for his medium. He chooses unsettling subject matters as much as possible and draws his sketches from actual photos.
Kayvan Ghavim's video installation of filmed mouths is inspired by the absurdity of the notion of an "art scene," especially the one here in San Francisco. Having lived in Utah with little to no art scene, SF's mix of art aficionados, hipsters, high-brow appreciators, and the local art "drunks" that make their rounds every First Thursday of the month like a pack of wolves can both inspire as well as disgust. Ghavim's work takes less of a "fine-art" approach and focuses more on narrative and storytelling perspectives.
The artists spent five months putting the show together, successfully examined the many nuances of the mouth, and ultimately portrayed their findings via unique mediums.
The Space Gallery is a great vehicle for the show. It has two levels, plenty of room, and the dimmed lighting fits well with the work. The space has a great ambience and hopefully more shows will begin popping up there soon.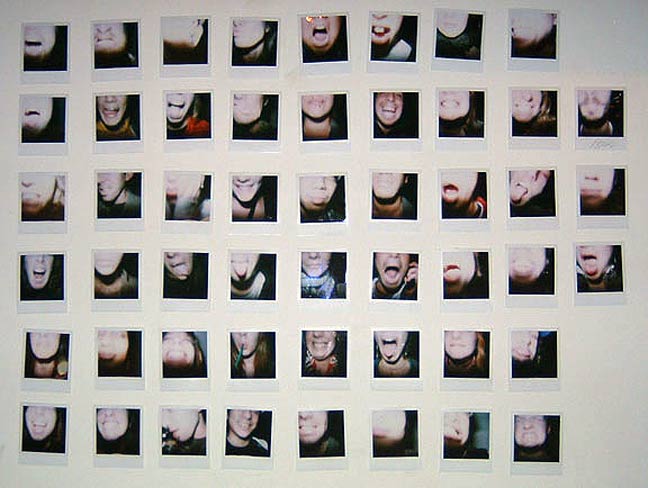 Art.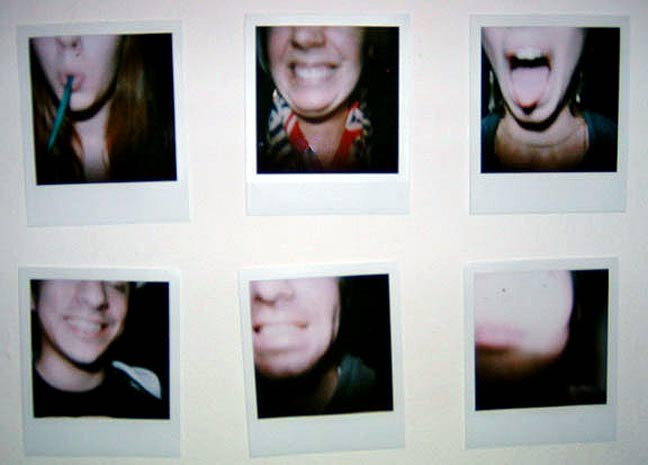 Art.


C3 (Chris Curtis) - art.


David Young V - art.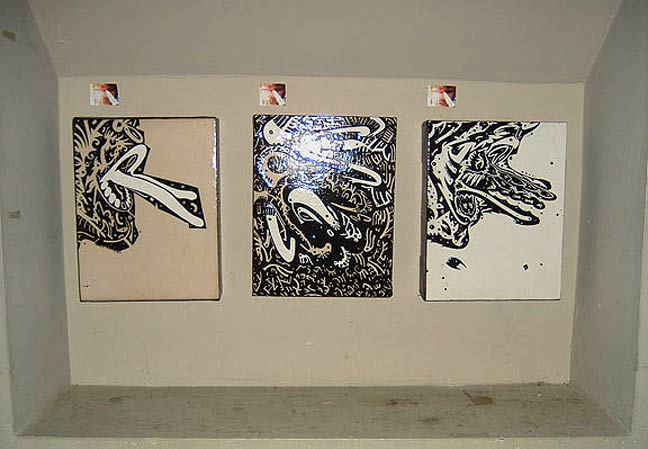 Art (David Young V).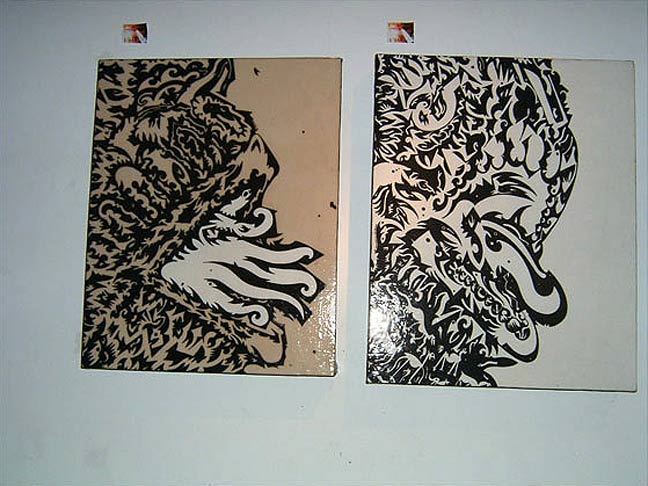 Art (David Young V).


Kayvan Ghavim - video art)


Art (Brandie Grogan).


Art (Brandie Grogan).


Dean Carpenter - art.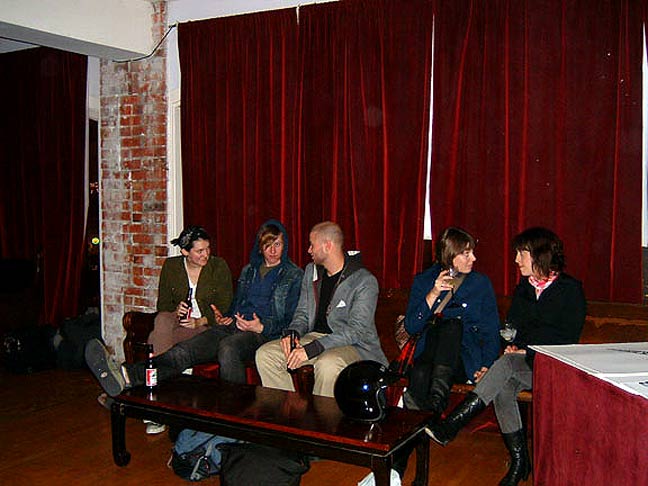 Situational.


***
Addendum: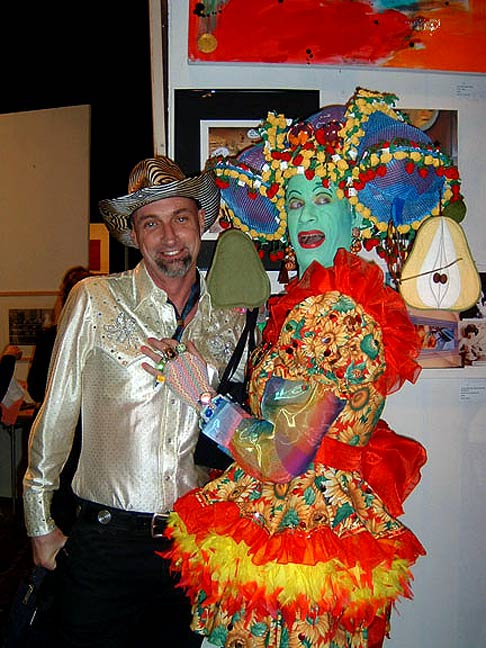 David Faulk & Michael Johnstone at Visual Aid's Big Deal.


***