SAN FRANCISCO ART GALLERIES - OPENINGS
AXELLE FINE ARTS - TRIPLE BASE - A.MUSE
SAN FRANCISCO ART EXCHANGE - RED INK STUDIOS
[24] HOUR SHOW
11.18.06
San Francisco Art Exchange: Wide Asleep - The Album Art of Storm Thorgerson.
Comment: Storm Thorgerson's arresting surreal imagery has graced the covers of some of the most popular rock and roll albums of all time including those of Pink Floyd, Led Zeppelin, Black Sabbath, Audioslave, The Mars Volta, Peter Gabriel, and on and on. He's also produced numerous rock videos, directed films and documentaries, and written and published books. Ever wonder whether artistic integrity and commercial viability can coexist in harmony? Answer that question here.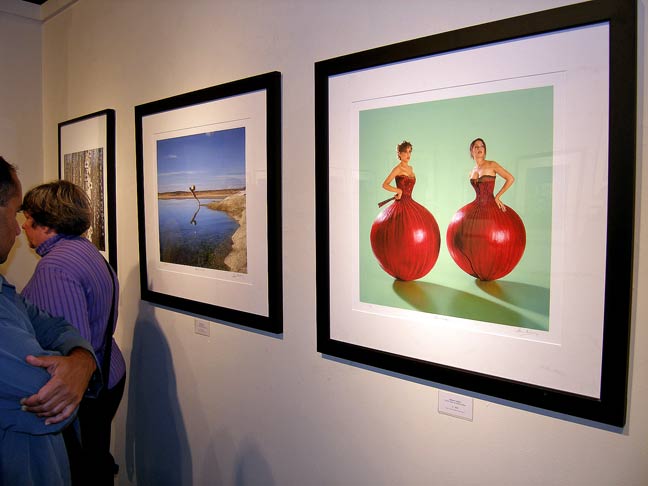 Photography.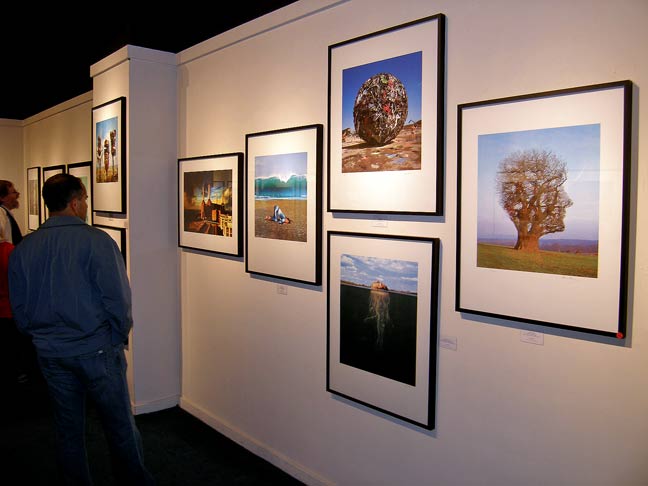 Images.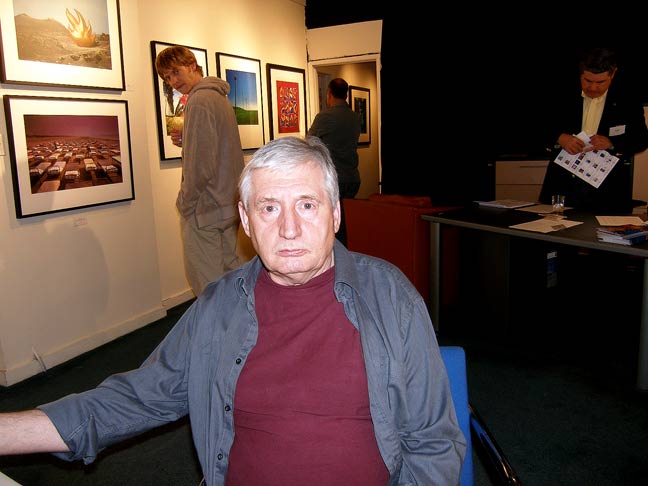 Storm Thorgerson.


Photos.


Photography.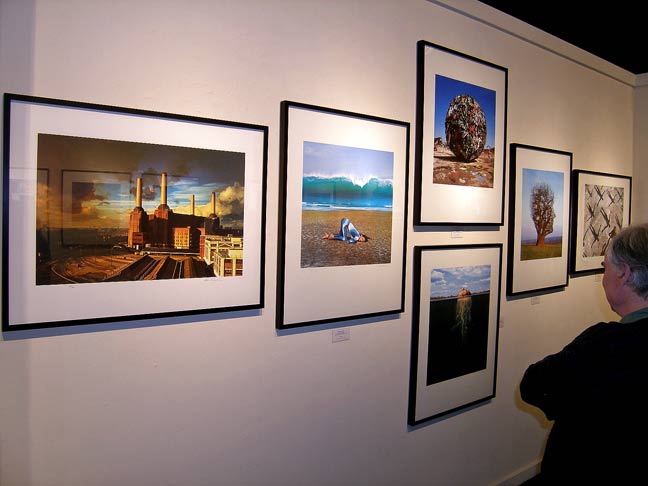 Images.


***
Axelle Fine Arts Galerie Europe: Elisabeth Estivalet - New Work.
Comment: Beckoning atmospheric palette paintings of the French countryside.
Art.


Art.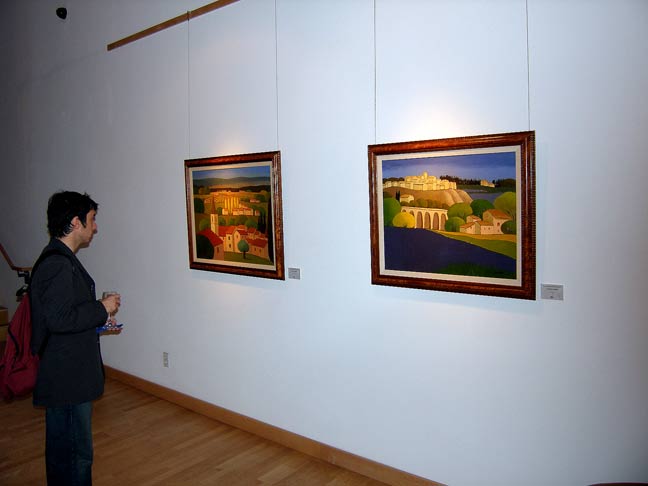 Art.


Art.


***
Triple Base Gallery: Zefrey Throwell - Frank Prattled.
Comment: Artist and radio talk show host Zefrey Throwell exhibits portraits of his interviewees (members of the local art community) combined with audio of their interviews from his radio show, Frank Prattle. So you can look at 'em and listen to 'em all at once-- kinda like being there. In conjunction with the exhibit, he conducts live radio interviews from the gallery. In case you care, and I know you don't, I've been interviewed twice by Throwell, once with Steven Wolf of Steven Wolf Fine Arts, and again with conceptual artist and writer Jonathon Keats. Find out more about Zefrey Throwell's very worthwhile on air endeavors by visiting the official Frank Prattle website.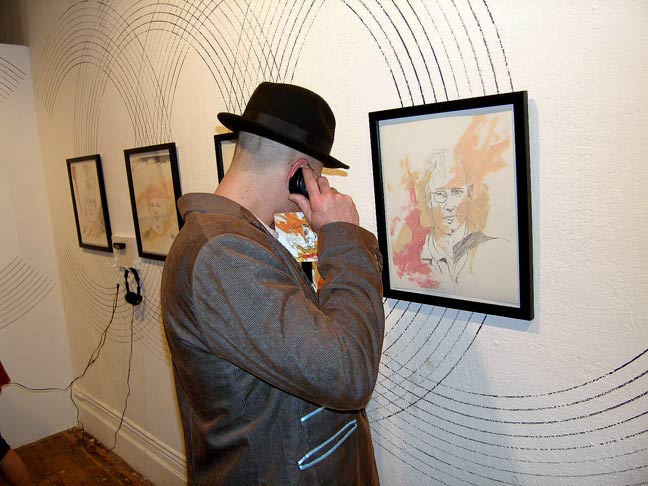 Art & audio.


Art & audio.


Zefrey Throwell.


Art & audio.


Throwell's picture of me - dude listening to me - me.


***
a.Muse Gallery, 614 Alabama St., SF, CA 94110, 415.279.6281: Group show.
Artists: Tone Rawlings, Keef Ward, Danny King, Alfonso Aguirre, Leonardo Herrera.
Comment: Always enjoyable over at a.Muse-- events include live music and/or performances, fine wines, copious congeniality, and of course, art.
Keef Ward - art.


Art.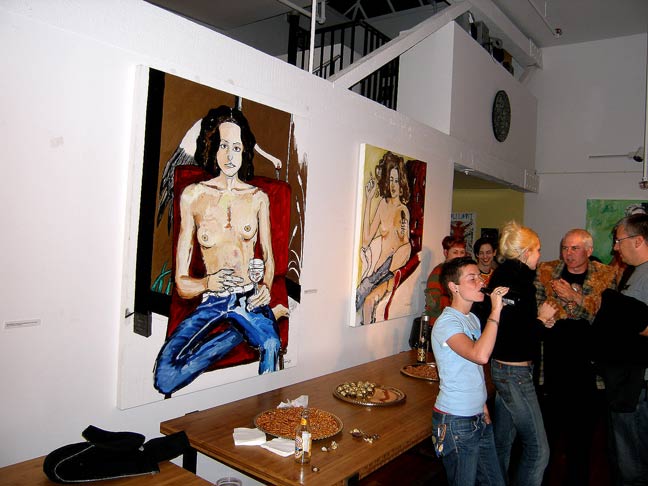 Art.


Art.


Tunes.


Head count.


***
Red Ink Studios: Peep!
Artists: Jake Messing, Josh Hershmann, Aaron De La Cruz, Derek Weisberg, Jesse Parrotti, Aly Borst, Sarah Spitler, Loren Purcell, Kevin Earl Taylor, Emily Wright, Hugh Leeman, Aliea Wallace, Michael Mellon, Kate Philips, Maggie Simpson, Tim Clinton, Steve MacDonald, Jasper Wong, Samuel Rodriguez.
Comment: They call it "open portfolio night." The deal is that any artist can run the creme of his or her oeuvre by the Red Inksters, and the winners get to be in a show-- like tonight. Now I haven't been to every Red Ink opening ever, but Peep! is the best group show of it's ilk I've been to so far. There might even be a future art star or two lurking among this cull.
Ailing whale art (kinda like it).


Art (I like this artist's pedestals and wall mounts).


Hugh Leeman - art (sorta like it).


Aaron De La Cruz - art (kinda like it).


Aaron De La Cruz verso.


Art.


Art.


Art (Steve MacDonald).


Art.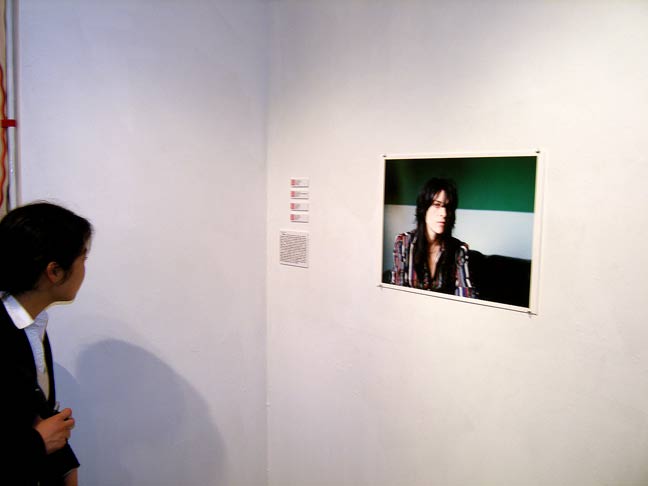 Art.


Art.


Installation (sorta like it).


Art.


***
Addendum:
Quirky [24] Hour Show in a room at the Phoenix Hotel, 601 Eddy St.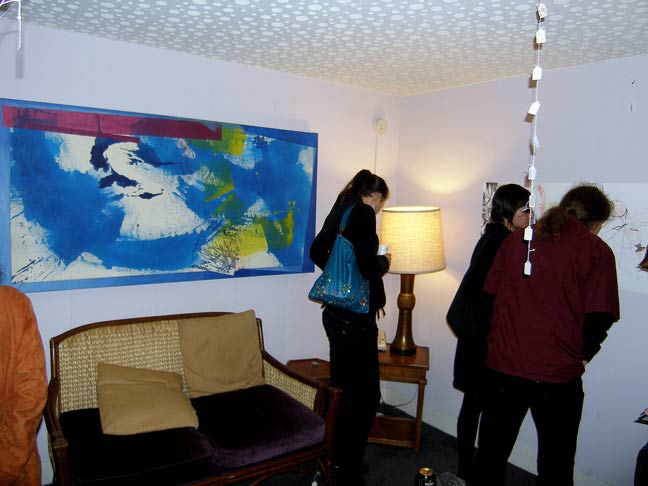 [24] Hour Show - seven Asian women artists.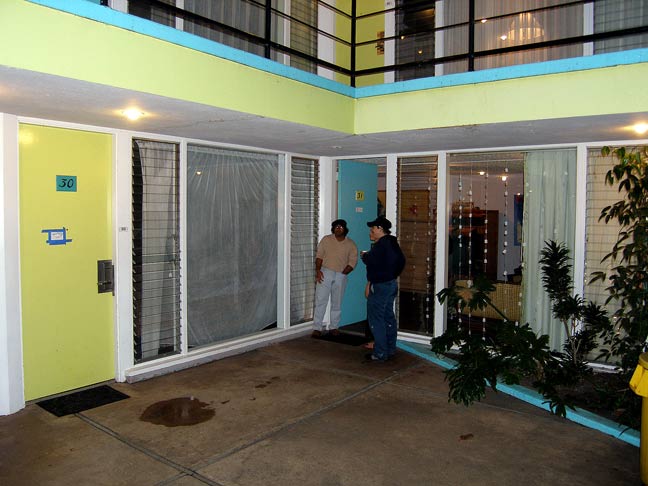 The [24] Hour Show "gallery."


***