SAN FRANCISCO ART GALLERIES - OPENINGS
JOHN BERGGRUEN - JOHNS' WESTERN
SF CAMERAWORK - MMGALLERIES
11.27-28.07
John Berggruen Gallery: Jim Dine - Pinocchio as I Knew Him This Year.
Comment: The story of Pinocchio impacted Jim Dine as a youth, so much so that he here re-interprets its star, not so much in terms of the travails he endured, but rather in more personal moments-- pensive, rejoicing, in transit, reflective, and so on. Dine appears to have borrowed his Pinocchio more from Disney than anywhere else, particularly with respect to the outfit and especially particularly with respect to the gloves. (In case you're interested, I dug up some vintage pre-Disney Pinocchios online, curious to see what the dude looked like in his youth.)
Art.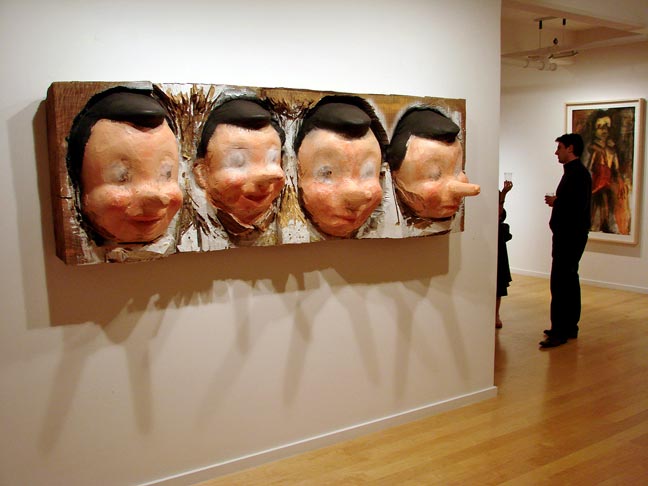 Art.


Art.


Art.


Art.


Art.


Art.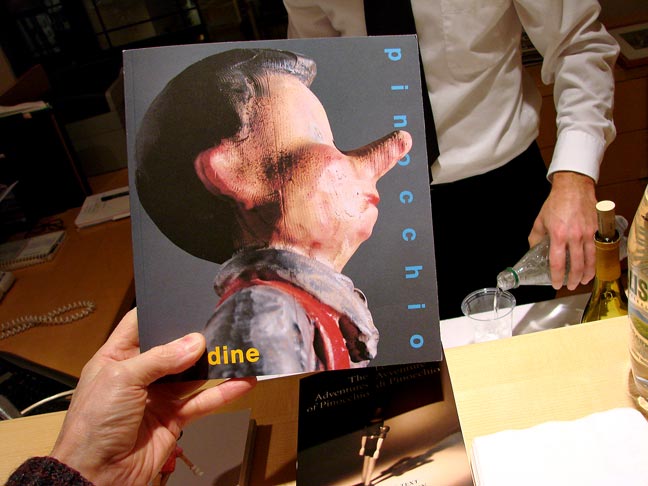 Literature (available at the gallery).


***
Johns' Western Gallery: Joe Brotherton - A Life in Art, A Retrospective of Paintings & Drawings.
Comment: In the same way that Joe Brotherton's art encompasses a little of everything, from hard edge abstract to representational landscapes to theatrical murals to traditional Chinese brush painting, so does the rest of his life. Brotherton's accolades include brokering several major Asian art collections to major institutions (a portion of the Avery Brundage Collection to SF, and the Packard Collection to The Metropolitan), and positions as script advisor and moderator for a variety of arts-related television programming on KRON, KQED, and KPIX.
Art.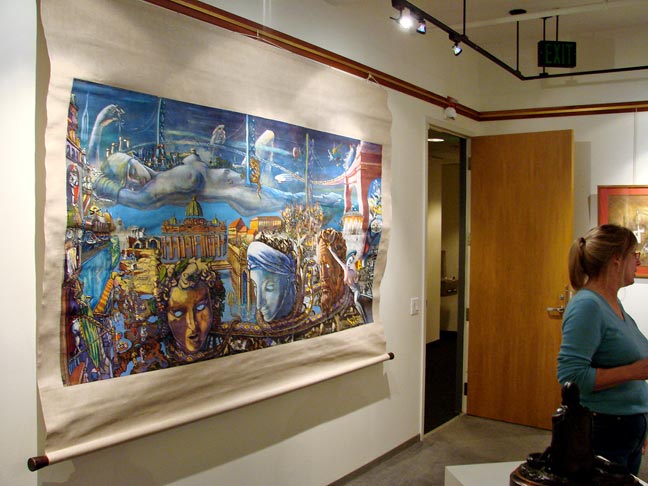 Art.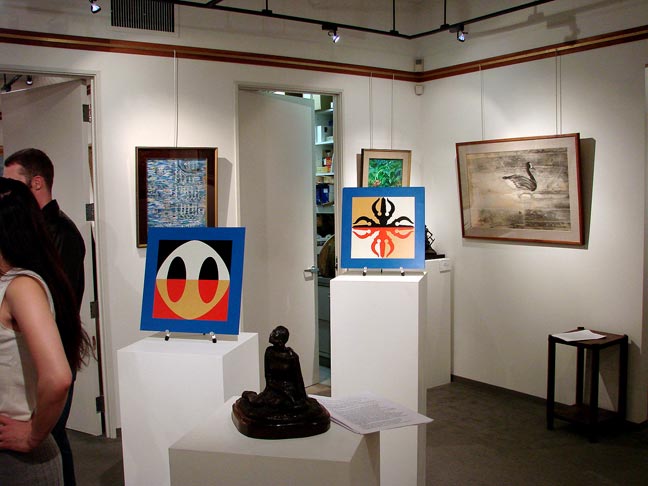 Art.


Art.


Art.


***
SF Camerawork: 2007 Benefit Auction Preview Exhibition.
Photographers: Dustin Aksland, Diane Althoff, Caitlin Atkinson, Max Aguilera-Hellweg, Berenice Abbott, Ansel Adams, Amy Auerbach, Erik Auerbach, Jo Babcock, Richard Barnes, Stacy Bass, Alyson Belcher, Harry Benson, Ruth Bernhard, Julie Blackmon, Lisa Blatt, Alan Blaustein, Debra Bloomfield, Marco Breuer, Francis Bruguiere, Angela Buenning Filo, Stephanie Buhmann, A. Calavas, Sparky Campanella, Bethany Castro, Rick Chapman, Mark Citret, William Claxton, Binh Danh, Judy Dater, Scott B. Davis, Robert Dawson, Luis Delgado Qualtrough. Monica Denevan, Andy Diaz Hope, Seth Dickerman, Elena Dorfman, Maxime Du Camp, Kathryn Dunlevie, Beth Yarnelle Edwards, Terry Evans, Miguel Farias, James Fee, Susan Felter, Larry Fink, Christopher Flach, Robert Flynt, Howard Frank, Jona Frank, Andy Freeberg, Michael Garlington, Jan Gauthier, Matthias Geiger, Ingeborg Gerdes, Maizie Gilbert, Lyle Gomes, Lucy Goodhart, Mary Goodrich, David Graham, Katy Grannan, Doug Hall, Greg Halpern, Ann Hamilton, Jefferson Hayman, William Heick, Germán Herrera, Lynn Hershman Leeson, Todd Hido, Lewis Hine, Mary Daniel Hobson, George Hoehn, Theodor and Oscar Hofmeister, Leo Holub, Lee Hooker, Tony Hooker, Thurston Hopkins, Rolfe Horn, Lotte Jacobi, Pirkle Jones, Geir Jordahl, Kate Jordahl, Chris Jordan, Jesse Kalisher, Henrik Kam, Max Kellenberger, Thomas Kellner, Drew Kelly, Michael Kenna, Gyorgy Kepes, Heather Kessinger, Stefan Kirkeby, Dale Kistemaker, Morgan Konn, Chris Koperski, Tarrah Krajnak and Wilka Roig, Alan Labb, Dorothea Lange, William Laven, Dinh Q. Lê, Herman Leonard, Michael Light, Jessamyn Lovell, David Maisel, Kerry Mansfield, Tom Marioni, Rebecca Martinez, Robert McCann, Chris McCaw, Joel Meyerowitz, Duane Michals, Richard Misrach, Margaretta K. Mitchell, Andrea Modica, Apollonia Morrill, Stacy Renee Morrison, RJ Muna, Eadweard Muybridge, Richard Nagler, Julia Nelson-Gal, Roger Newton, Wang Ningde, Lori Nix, Benjamin Nixon, Sean Nolan, Said Nuseibeh, Walt Odets, Deborah O¹Grady, Andreas Olesen, John O¹Reilly, David Pace, Kathleen Peterson, Melissa Ann Pinney, Job Piston, J. John Priola, David Puntel, Norma I. Quintana, Michael Rauner, Shawn Records, Amy Regalia, Herb Ritts, Christiane Robbins, Lisa Robinson, Wilka Roig, Jenny Rosenberg, Ken Rosenthal, Alan Ross, Nadim Robert Sabella, Carol Selter, Matthew Shain, Ellen Shershow, Radek Skrivanek, Bayeté Ross Smith, Tracey Snelling, Camille Solyagua, Jack Spencer, Edward Steichen, Joel Sternfeld, Karl Struss, Jock Sturges, Giorgio Summer, David Taylor, Vicki Topaz, Arthur Tress, Brian Ulrich, Frances Valesco, Geza Vandor, Anne Veraldi, Catherine Wagner, Hiroshi Watanabe, William Wegman, Henry Wessel, Brett Weston, Jo Whaley, Reid Yalom, Frank Yamrus.
Comment: This is certainly one of the more impressive annual art auction fundraiser events San Francisco has to offer-- possibly the most impressive-- not only in terms quantity, but also with respect to the quality of the selection. Offerings include vintage and contemporary photographs by over 175 artists, from the greatest photographers of all time to peppy up-and-comers. Don't believe me? Check out the roster above. This year's event is over, but don't miss next year's. Special added bonus-- the sheer amount of desirable works up for sale all at once would indicate, to me anyway, that bargains are likely to be had.
Photography.


Photos.


Photographs.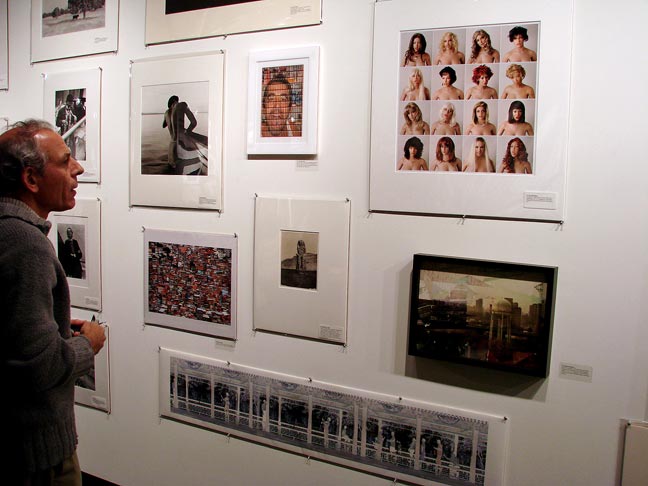 Images.


Photography.


Nifty little Tom Marioni.


Photographs.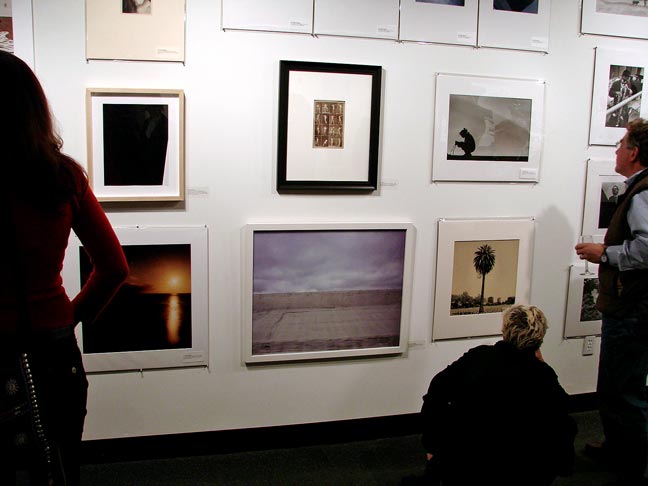 Images.


Photography.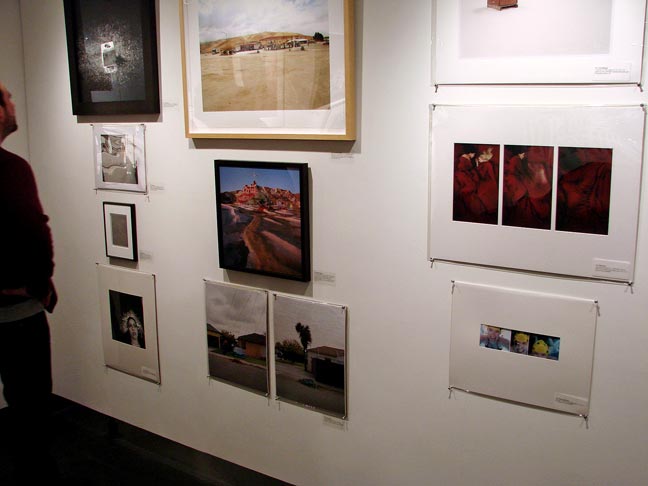 Photos.


Photographs.


***
MMGalleries: X-07, Annual Director's Choice.
Artists: Alexander Abajian, Ashley Jones, Bloum, Daniella Woolf, David Price, Don Porcella, Elaine Badgley Arnoux, Felix Macnee, Laura Moriarty, Lorene Anderson, Susan Hodgin, Werner Linster, Will Marino.
Comment: Second annual group show features works by gallery artists plus debuts of several new faces. The inventory on display consists of paintings, sculptures, works on paper, mixed media works, and more.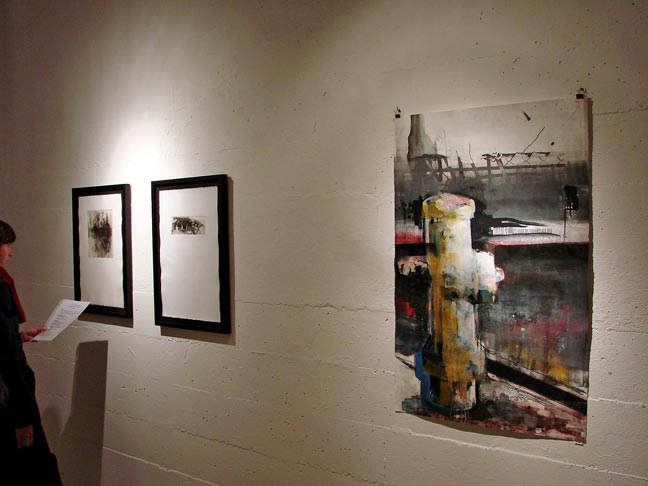 Art.


Art.


Art.


Art (Felix Macnee).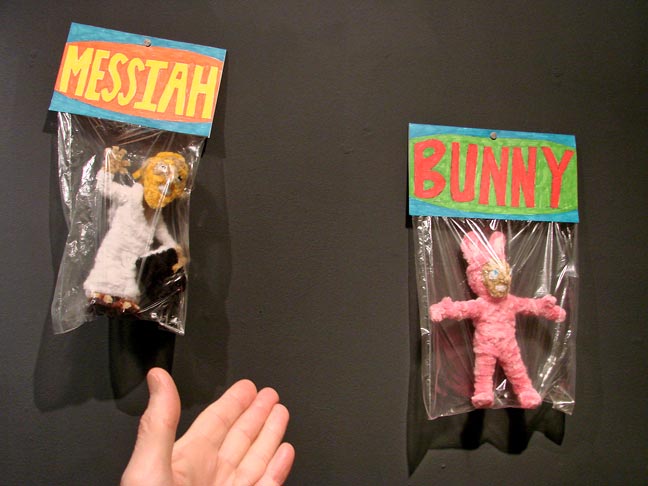 Not sure.


Art.


Art.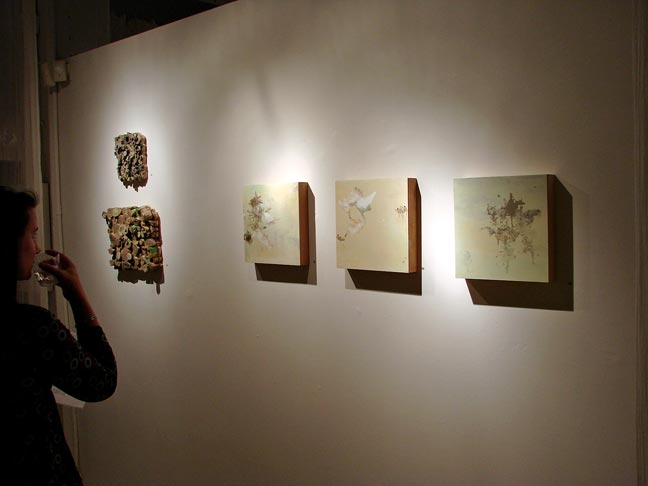 Art.


***