SAN FRANCISCO ART GALLERIES - OPENINGS
MADRONE LOUNGE
REPORTED BY AIDIN MASSOUDI
11.30.06
Madrone Lounge: House.
Artists: Erin Allen, Courtney Anderson, Tanya Derkash, Brian Holliday, Lkf, Emily Wren Miller, Tabitha Soren, Adam Wier.
Comment: The art opening, "House," at Madrone Lounge was definitely a good time.  Madrone itself is probably one of the finest designed new bars I have been to in a while (and the facade of the building should be noted), with a good variety of music and art (and drinks)!  I had the opportunity to meet the owner/curator, Leila Fakouri, and conveyed that message.  If you haven't been, you ought to go, but get there before the crowds so you have a chance to admire the naturally shaped bar top and the rotating selections of art. 
In this show, the artists use different variations of the theme, "house."  I thought the still life furniture paintings by Tanya Derkash (I believe) and the arrangement of the tiny framed photos were to be noted.  The architectural drawings on the walls created as backgrounds to enhance the art also provide entertainment, as you wonder whether or not they represent real or imaginary structures.
Art.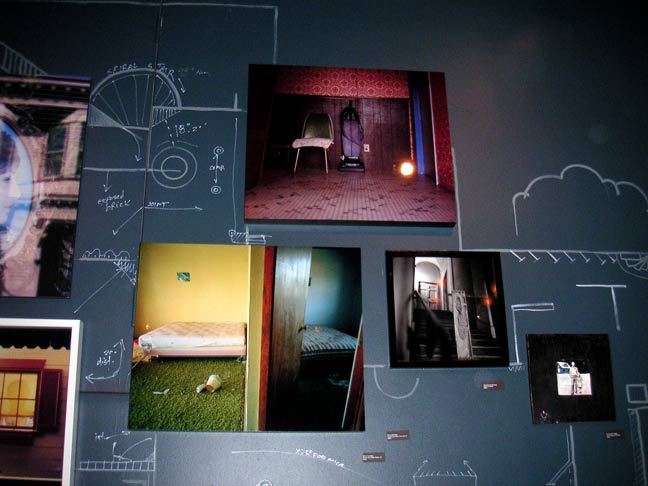 Art.


Art.


Art.


Art.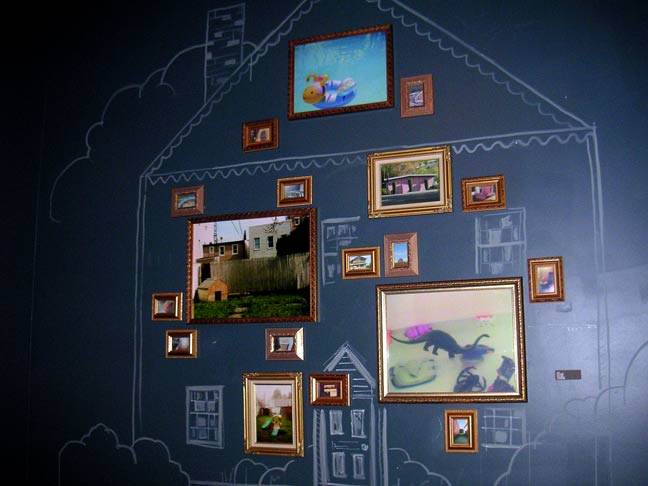 Art.


***