***

Get your art fix fast: Instagram @alanbamberger
***
The North Beach Bauhaus: Somebody to Hang
Artists: Paul Agus, Tony Averson, Mirza Matloob Baig, Rita Bond, Rita Butchfink, Michael Campbell, James Cha, Jenna Cha, Ernesto Evangelista, Judy Golden, Lucia Gonnella, Andy Katz, Mary Lipian, Joey Maas, Emma Macchiarini, Elissa Nesheim, Mark Nobriga, Rebecca Peters, Matthew Poindexter, Ruby Ray, Mary Ann Scanlan, CJ Shacke, Romalyn Schmaltz, Polina Sofronova, William Taylor Jr., Howard Whitehouse.
Comment by AB: Group show featuring portraits of North Beach personalities by 25 North Beach artists. Your classic Bohemian brouhaha. North Beach has its own independent entirely self-contained art scene. Nothing like it anywhere else in town.

L-R, art by Mark Nobriga and Rita Bond at North Beach Bauhaus.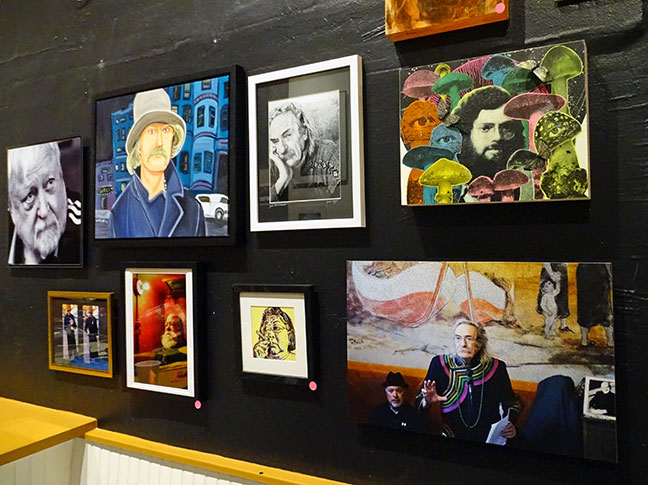 A couple of Jack Hirschman portraits, Richard Brautigan, and others.


Rebecca Peters beneath her Carol Doda portrait at North Beach Bauhaus.


Jeremy Fish makes the North Beach celebrity A-list (top center).


North Beach notables in portraiture.


North Beach Bauhaus gallery director with Supervisor Aaron Peskin.


Portraits galore at North Beach Bauhaus.


***
Canessa Gallery: Whiskey and Goldfish - Tatjana Loh, Helen Chellin, Daniel Kilpatrick, Katherine Hisako Kodama
Comment by AB: This eclectic North Beach gallery, hangout and meeting place celebrates it's 10-year anniversary.

Art by Katherine Hisako Kodama at Canessa Gallery.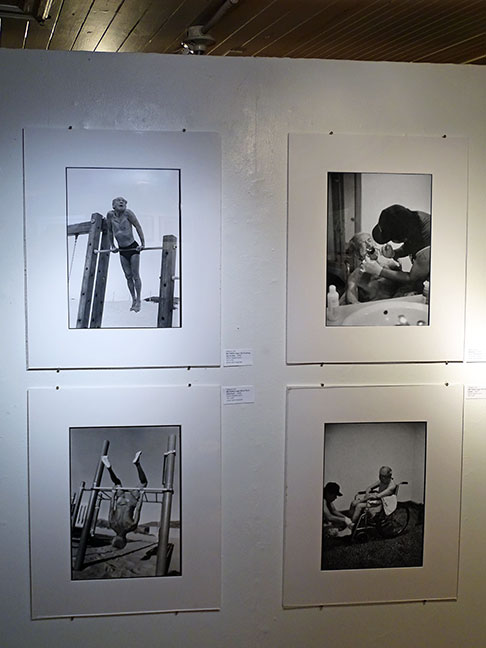 Tatjana Loh photographs her rather active 79-year old father.


Cardboard art by Daniel Kilpatrick.


Helen Chellin art.


Ambiance - group art show at Canessa Gallery.


***